There are many reasons to have fire alarms, sprinklers, and a security system in your home, but the most important one is clear: They can save lives. These safety systems can also help protect irreplaceable possessions, such as mementos and baby pictures.
Take a look at why experts believe it's a good idea to have security systems and sprinklers in your home—and some of the savings that may be available on your homeowners or renters insurance.
Smoke and fire alarms.
Fire moves fast, leaving devastation in its wake. It only takes three and a half minutes for a house fire to reach over 1,100 degrees Fahrenheit, and having a working smoke detector in your home more than doubles your chances of surviving a fire, according to the San Francisco Fire Department.
When a smoke alarm goes off, that's your cue to get outside as fast as possible, per the National Fire Protection Association. "In the event of a life-threatening emergency, seconds matter," says Jessica Cahill, director of product marketing at AAA Smart Home Security, a service that installs and monitors custom home security and connected home systems. "When installed properly, a monitored smoke or carbon monoxide detector will dispatch the fire department when dangerous levels are detected." A standard smoke detector will beep loudly, but it won't call for help or alert you if you aren't home.
While it's vital to have properly installed fire alarms throughout your home, a monitored, central fire alarm can lower AAA Insurance costs by five percent for California residents.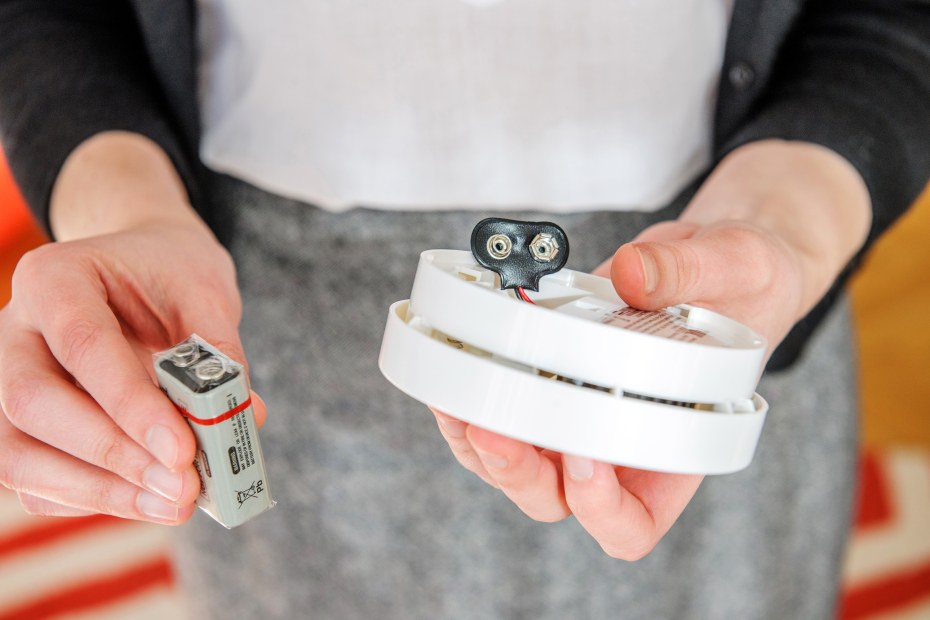 Sprinkler system.
Sprinklers are often associated with commercial buildings and offices—but they're available for residences as well. They're an important source of protection. "Home fire sprinklers can contain, and may even extinguish, a fire in less time than it would take the fire department to arrive on the scene," says the Home Fire Sprinkler Coalition.
A sprinkler both detects and extinguishes fires. And while fire or smoke alarms are easily triggered—by burnt food or the candles on a birthday cake, for instance—sprinklers aren't as sensitive. And forget any notion you have of the sprinkler causing your whole home to be underwater: Only the sprinklers directly near the fire will get to work quenching the blaze, according to HFSC.
The safest option is to have both sprinklers and fire alarms in place. Doing so reduces the risk of death by 90 percent, according to the NFPA. Home fire sprinklers can also cut condo homeowner's insurance costs—for AAA Insurance policy holders in California, the discount for having residential sprinklers is five percent.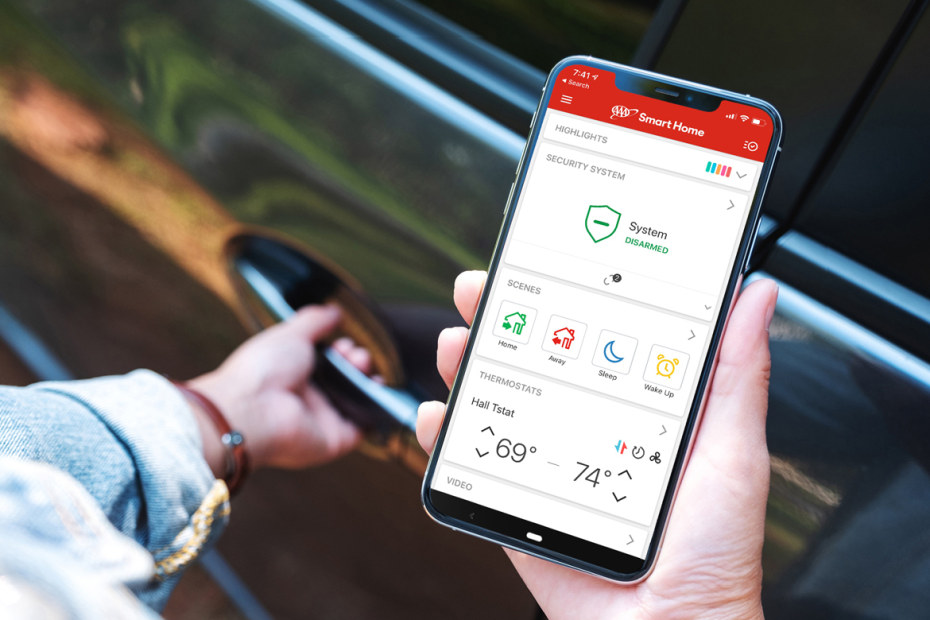 Security alarms.
There are two broad categories of security alarms. The first is a local alarm: This acts as a notification—it'll loudly go off in your house to alert you to an intruder and hopefully deter theft. With this kind of alarm, the next steps—calling 911, hiding, investigating why the alarm went off, or leaving the home—are up to you. With a central alarm, when the system goes off, the alarm company is alerted—their next steps are sending the police to your home and confirming if there's a situation happening or if it's a false alarm.
Smart Tip: AAA Smart Home Security will install a customizable home security and connected home system along with providing 24/7 home monitoring.
Using a security system also makes you eligible for an insurance discount. For California AAA homeowners insurance policy holders, there is a five percent discount for having a centrally monitored burglar alarm. (AAA Insurance offers discounts on theft monitoring products on a state-by-state basis. Talk to your agent to find out which discounts are applicable to you.)
"If you are able to catch a fire, dangerous levels of carbon monoxide, or a break-in early enough, it can be life saving and you can reduce the impact of the event," Cahill says.