They say April showers bring May flowers, but in one otherworldly stretch in the high latitudes of the Northern California coast, winter torrents bring majestic redwoods. These ancient, giant conifers with reddish, shaggy bark thrive in the foggy dampness among ferns and banana slugs.
Cooperatively managed by the National Park Service and California State Parks, Jedediah Smith Redwoods State Park is the farthest north of several redwood parks. It spans 10,000 acres and includes 7 percent of the remaining old-growth redwoods in the world. Just nine miles east of Crescent City at California's northwest border, it's an easy trip from Highway 101.
To truly appreciate their magic, walk among the redwoods when the weather turns wet. "The rain brings out beautiful, vibrant colors, and the trees are happiest," says Kashauna Chaffee, a California State Parks interpreter who assists visitors at the Hiouchi Visitor Center, near the northeast edge of the park. She urges visitors to plan ahead: Call Hiouchi or visit in person to learn the latest about ever-changing conditions and closures, and bring multiple changes of waterproof shoes and a warm raincoat.
This winter, hikers get to experience the new 1,300-foot elevated boardwalk through the Grove of Titans, home to some of the largest coast redwoods in the world. The first part of a $3.5 million project to restore habitats and improve pathways on Mill Creek Trail and the surrounding area, the boardwalk was completed last September.
Even in winter, most motorized vehicles (no RVs, though) have access to massive trees from an old stage-coach route, the narrow Howland Hill Road, that climbs and curves through the redwoods from Douglas Park, east of Hiouchi, all the way to Crescent City. Among many choices of a place to stop for a hike along this road, Boy Scout Tree Trail is fun. A 5.3-mile out-and-back trail with a 750-foot climb that begins in the fern-filled lowlands, it affords views from hillsides and stream-bed valleys as it winds around some of the park's largest trees, including the double-trunked Boy Scout Tree.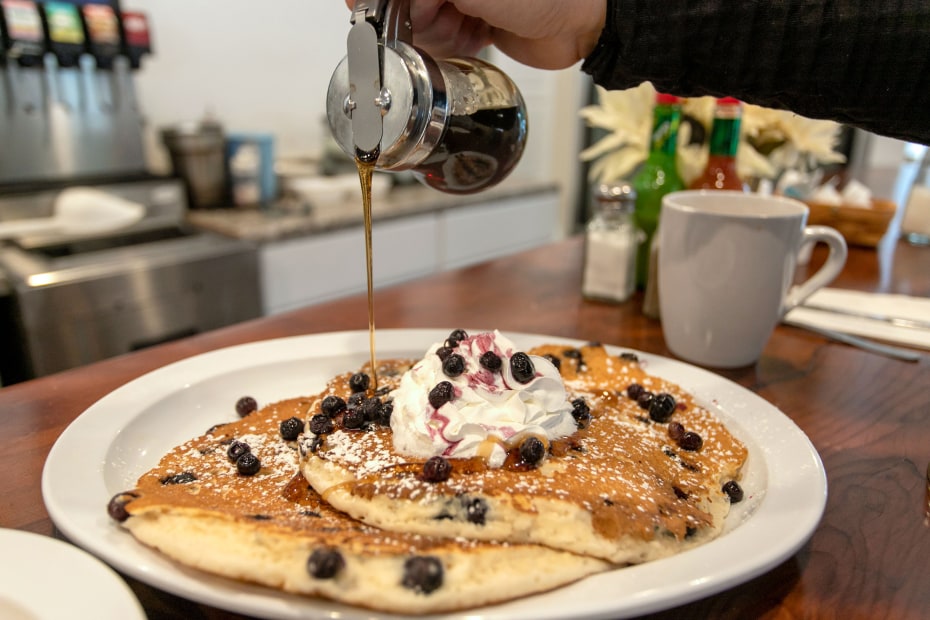 For hearty breakfasts and lunches, the historic hangout Hiouchi Café on Highway 199 is a must. Hikers enjoy this cheery red diner just outside the park as they fuel up on platter-size blueberry hotcakes, chipped beef with gravy over hash browns, or a sizable cheeseburger. Dinners are served on Fridays and Saturdays.
Nearby Crescent City is also worth a stop to see its unusual Battery Point Lighthouse and Museum. Situated on a rocky island, the historic structure can be reached on foot only during low tides. Opening hours and tour times (weekends only in winter) change with the tide, so call ahead.