Called the Caribbean of the Rockies, Bear Lake has a striking turquoise-blue hue produced by light reflecting off limestone particles suspended in the deep water. The lake straddles the border of Utah and Idaho, a couple hours north of Salt Lake City, and boasts 48 miles of shoreline dotted with tiny towns. In summer, vacationers lie on the beaches as boats sail across the azure water.
Follow the 41-mile Logan Canyon Scenic Byway as it snakes through the Bear River Range past picturesque limestone cliffs and farms. The road crests at the Bear Lake Overlook in Garden City, Utah.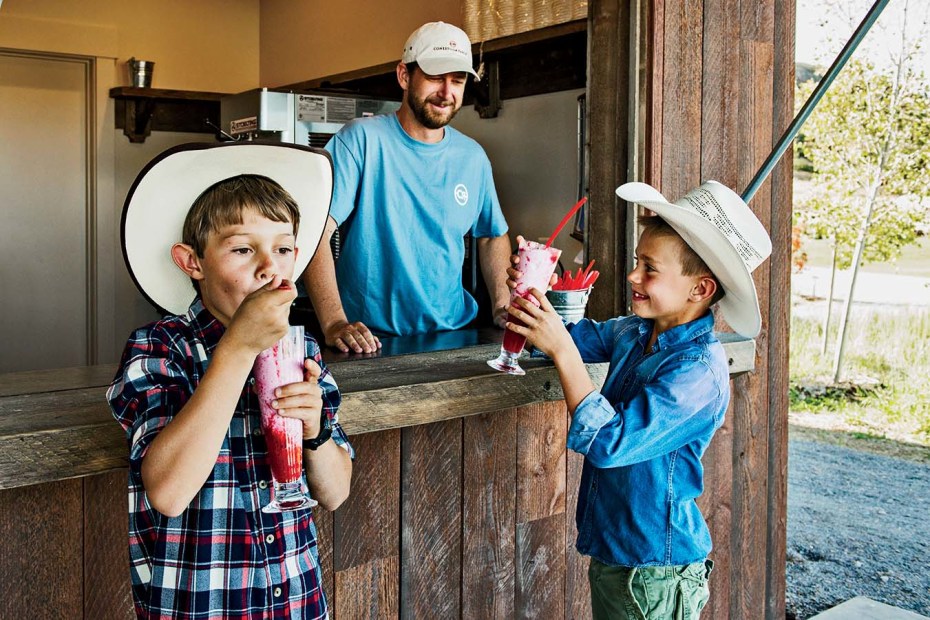 Fuel up with a shrimp and asparagus pizza at Campfire Grill in Garden City's glamping resort, Conestoga Ranch. Or cool down with a thick raspberry milkshake, a local specialty at the ranch and the town's iconic burger shack, LaBeau's Drive-In (which whips up a shake so creamy it leaves a buttery sheen on your lips).
Looking to rent gear? Bear Lake Fun offers equipment including ski boats and stand-up paddleboards at four locations. Get a bike at Bear Lake Marina and meander down the Bear Trail, a picturesque 4.7-mile paved path that extends to Ideal Beach in Garden City.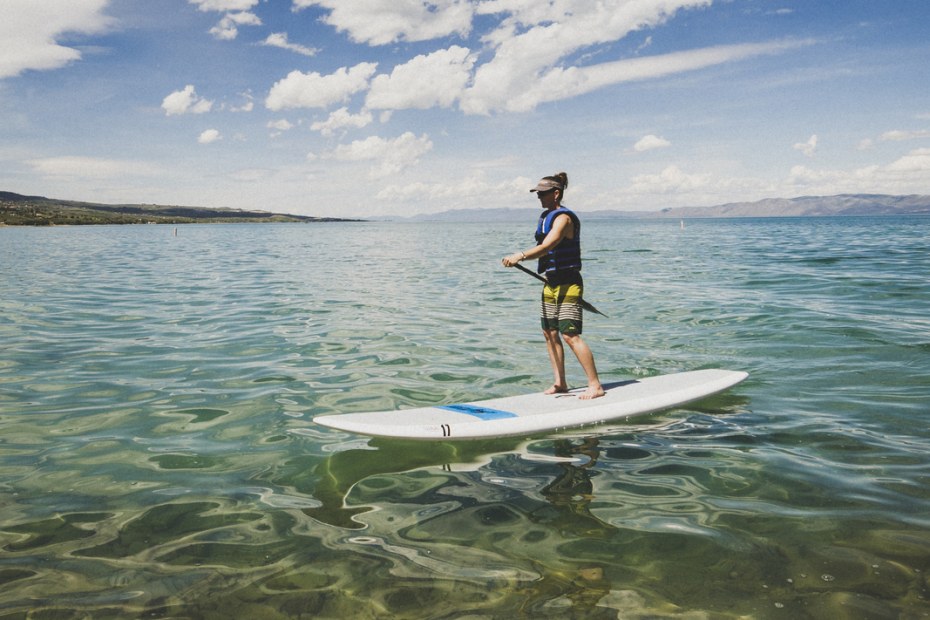 Dig your toes into the sand at North Beach, part of Bear Lake State Park in St. Charles, Idaho. The 1.5-mile-long, day-use swimming beach is perfect for an afternoon of splashing around.
In the nearby Cache National Forest, Minnetonka Cave conceals nine immense rooms with stalactites, stalagmites, and banded travertine. Guided tours run every half hour and jackets are encouraged, as it's a cool 40 degrees inside.
Farther north, the Bear Lake National Wildlife Refuge offers a protected habitat for waterfowl and other migratory birds. In the summertime, you can spot fluttering sandhill cranes from the trails.