Farmers' markets. Farm-to-table restaurants. The return of fashion overalls. It's undeniable: We love our farms. Happily, the West is packed with places where anyone can savor country living. There are farms where families can spend an afternoon learning to tell a Hereford from a Holstein; working properties where tour guides share tricks of the trade; and, of course, lavish retreats where plush guest rooms and four-course breakfasts prove that rural life can be downright luxurious.
Sakura Ridge, Oregon
In Oregon's Hood River Valley, famed for its orchards, John and Deanna Joyer's Sakura Ridge lodge is for those who want to live well in the country. The ornate five-room inn overlooks pear orchards and berry fields. Those hyperlocal fruits also star in the glorious house breakfasts: Think Swedish pancakes with fresh berry compote and oven-hot apple scones.
ABC Acres, Montana
Tim and Sarah Southwell had a dream of creating a sustainable farm amid the snowcapped peaks of Montana's Bitterroot Valley, and in 2012 their dream came true, in the form of ABC Acres. Guests can stay in the elegantly rustic four-bedroom Guest House or the equally appealing two-bedroom Gate House. From there, you can wander the verdant property that's home to chickens, pigs, goats, and delightfully shaggy highland cattle.
Wheeler Historic Farm, Utah
Your kid wants to milk a cow. Are you going to teach her? No. But the ranch hands at Utah's Wheeler Historic Farm would be happy to. Managed by Salt Lake County Parks and Recreation, this 75-acre spread in the Salt Lake City suburb of Murray invites you to take wagon rides, milk those cows, and check out an 1898 farmhouse.
Ali'i Kula Lavender, Maui, Hawaii
Idyllic setting high on the slopes of Maui's Haleakala? Check. Chance to stroll among glorious purple flowers? Check. At Ali'i Kula Lavender, 55,000 lavender plants thrive on 131/2 carefully tended acres. Explore on your own or with a guide. Various lavender products (soaps, lotions, and even jams) fill the shop. Book in advance and you'll be furnished with a picnic to eat on the grounds. As you dig into your lavender-tinged dessert, savor the views of Maui's meadows and coastline.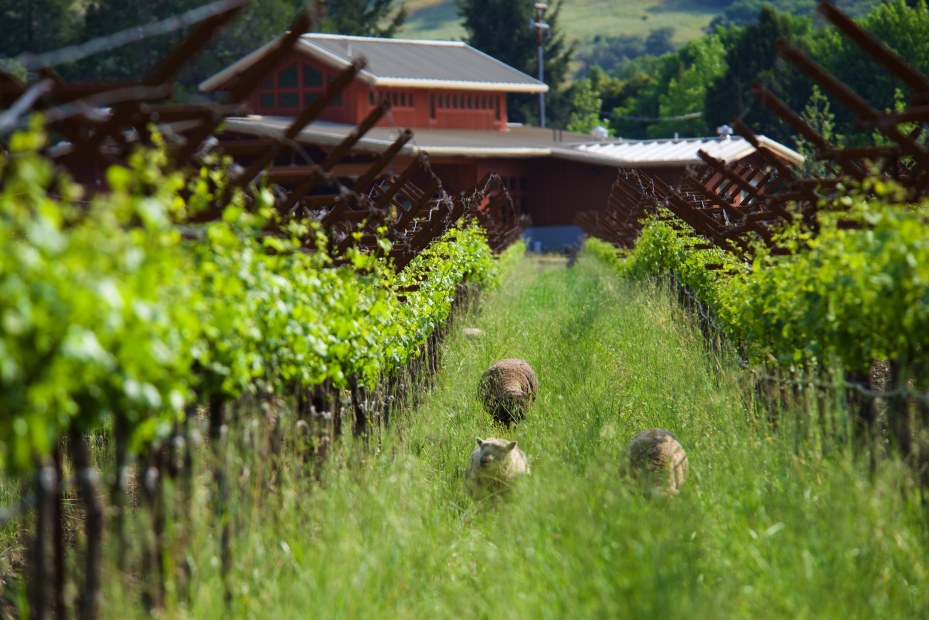 Pennyroyal Farm, California
Northern California's Anderson Valley is best known for wine, but these days, goats are giving grapes fierce competition. At Pennyroyal Farm, the frolicsome ruminants produce award-winning cheeses, each of which is christened in Boontling, the valley's local idiom. (Laychee, for example, derives its name from the Boontling word for "milk.") Sample some alongside the farm's own pinot noir at one of its five-course wine-and-food pairings. Even if you aren't staying for lunch, you can join a tour to see the creamery and meet the goats that make the whole thing possible.
Schick-Ostolasa Farmstead, Idaho
In the 1860s, Phillip Schick came to Idaho to find gold. Instead he found his calling as a farmer. Schick acquired 160 acres, planted wheat, corn, and barley, and built a charming farmhouse for his family. By the 1880s, the local paper proclaimed that he was "happier than the czar of Russia." A decade ago, his home, the Schick-Ostolasa Farmstead, was restored and opened to the public. Today, it provides an evocative glimpse into a vanished world.
Inn at Crippen Creek Farm, Washington
In southern Washington's Willapa Hills, the Inn at Crippen Creek Farm sits on 15 acres complete with plenty of hens and hogs. Breakfasts are deliciously farm to table; the house-cured corned beef hash is a standout. Innkeepers Don and Kitty Speranza also offer classes in bread baking and Italian country cooking.