Outdoor Activities Near Grants Pass, Oregon
The 17-foot-tall caveman statue that greets visitors at the northern entrance to Grants Pass? It's a sign of the city's pride in the nearby Oregon Caves National Monument and Preserve. The sinuous passages and glistening marble halls of the caverns are awe inspiring and deliciously cool. The end-of-the-day candlelight tour is a memorable treat.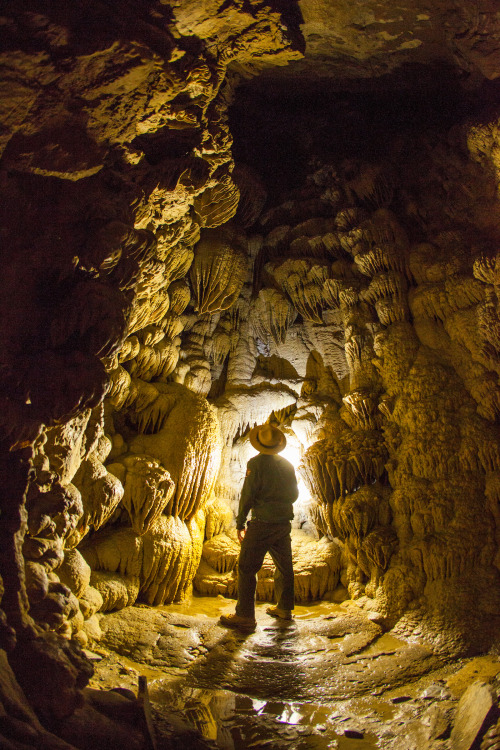 Downstream from town, the Rogue River offers the best kind of warm-weather adventure: Expert guides lead rafting and kayaking trips through water that ranges from placid flats to Class IV rapids. Along the way, you can spot black bears and shy river otters, or stop for a swim in quiet pools. (Much of this stretch of the Rogue is protected under the Wild and Scenic Rivers Act.) Single-day and longer excursions are available from numerous local outfitters. (Ask about AAA discounts.) If that's not thrilling enough, you can opt instead for a jetboat ride through Hellgate Canyon.
For those who prefer to keep their feet on the ground, the Rogue River National Recreation Trail attracts day hikers and backpackers alike. The 40-mile route hugs every bend and twist of the river's north side, offering both heart-pounding cliff-top views and chances for a dip. On the other side of the river, the gentler Rainie Falls Trail (3.6 miles out and back from the Grave Creek trailhead) boasts more shade and the most dramatic view of the falls.
Summer Events in Grants Pass
The all-American Josephine County Fair (Aug. 14–17), at the city's old-fashioned fairgrounds, has celebrated the area's bounty for more than 100 years. Rides and equestrian events share space with craft booths and barns where 4-H kids show off their prizewinning hens, rabbits, pigs, and other livestock. 1451 Fairgrounds Rd.
In the cool of the evening on summer Tuesdays, head to Riverside Park, where you can spread out a picnic and enjoy all kinds of music— from classic rock to salsa, bluegrass, and R&B—at one of the free Concerts in the Park. 304 E. Park St.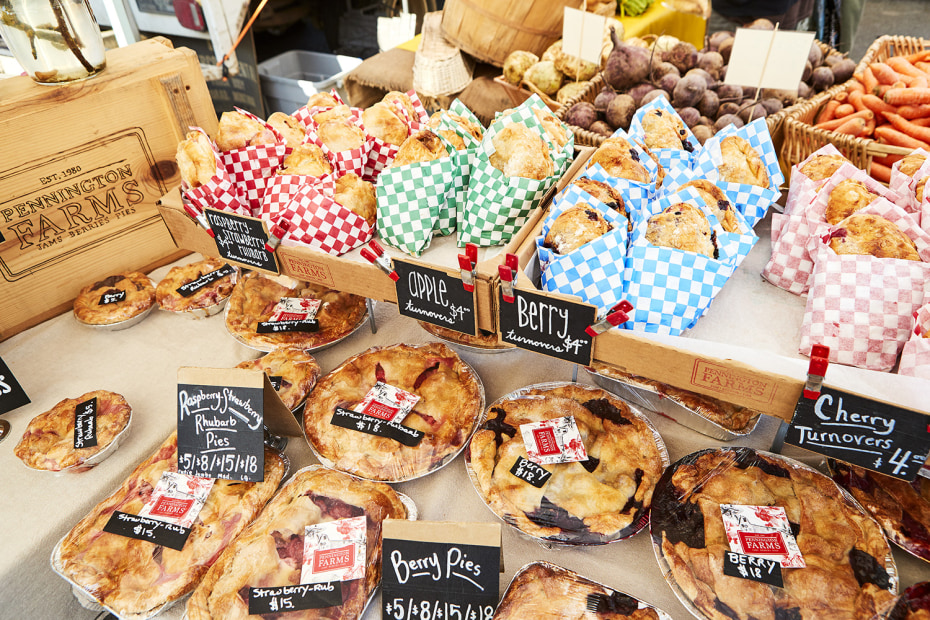 Where to Shop
The Glass Forge is more than a gallery and shop— though the luminous lampshades and other glassware make it hard to leave without a purchase. It's also a place where you can learn 2,000-year-old Italian glassmaking techniques: Artists demonstrate their ancient craft Monday through Friday. For a make-your-own experience, it's best to schedule ahead.
At the Growers Market, held every Saturday morning (9 a.m.–1 p.m.) at the corner of NW Fourth and F Streets, the summertime offerings range from heirloom tomatoes to hand-pounded spices. You can taste cheeses, wines, and produce from the Rogue River and Applegate Valley regions; it's a great place to pick up supplies for a picnic.
Insider's Tip: Get there before the luscious fruit turnovers from Pennington Farms sell out. Hit the adjacent Artisans and Crafters Market to check out wares from local potters, woodworkers, quilters, and jewelry designers.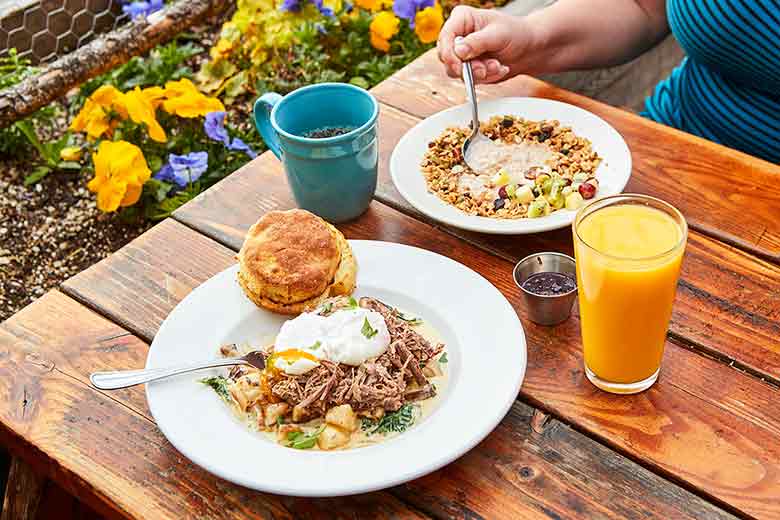 Where to Eat Near Grants Pass
Beat the heat in the brick-and-beam dining room of the Haul, the gastropub and taproom for Conner Fields Brewing. The masala-curry fries with Manchego cheese go well with the citrus notes of Robot Small rice lager. Plus, there's often music upstairs on weekend nights.
Lines form early for breakfast at Ma Mosa's, where chef-owners Jodi Haines and Carrie Catterall base their creative dishes on whatever is fresh from local farms. (Think chanterelle-arugula eggs Benedict and coconut rice porridge with seasonal fruit.) Exposed brick walls and an open kitchen make for a friendly atmosphere, with locals and visitors happily mingling over cups of Rogue Roasters organic coffee.