With four Golden Globe nominations, a near-perfect Rotten Tomatoes score, and plenty of Oscar buzz, Lady Bird is one of 2017's top films. It's also writer and director Greta Gerwig's personal "love letter" to her hometown of Sacramento, California. The film, about a rebellious young woman striving to leave the Central Valley for a life in New York, has given California's capital city a moment in the spotlight.
Gerwig's film shows off iconic sights, including bridges, bars, Midtown markets, ice cream parlors, historic houses, and tree-lined streets that together make Sacramento a worthy destination. Although not a definitive guide to the area, here are a few top spots in Lady Bird, along with even more great reasons to visit. 
Lady Bird's Sacramento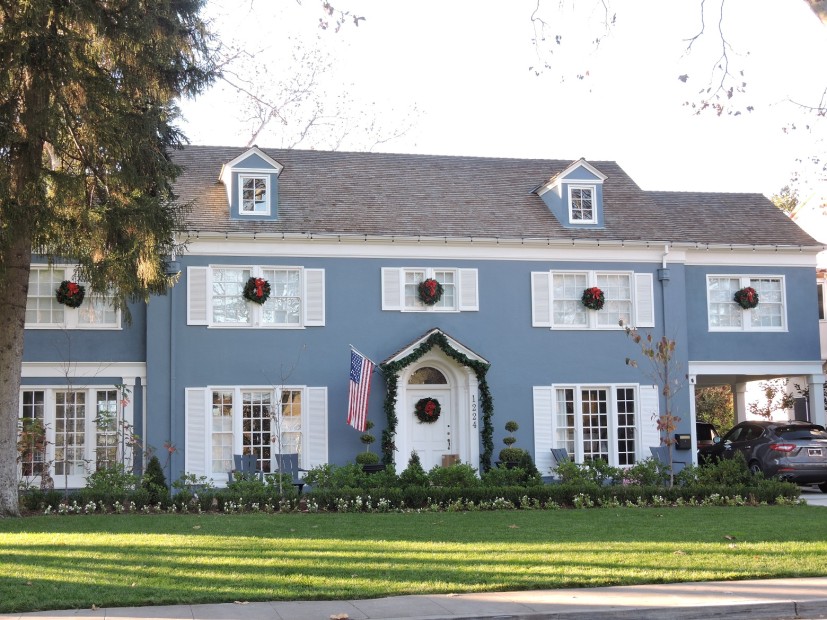 The "Blue House" is Lady Bird's "favorite house in all of Sacramento." The two-story colonial-style mansion featured heavily in the film earned its nickname thanks to its robin blue exterior and quaint white-shuttered windows. It is located on the 1200 block of 44th Street in East Sacramento.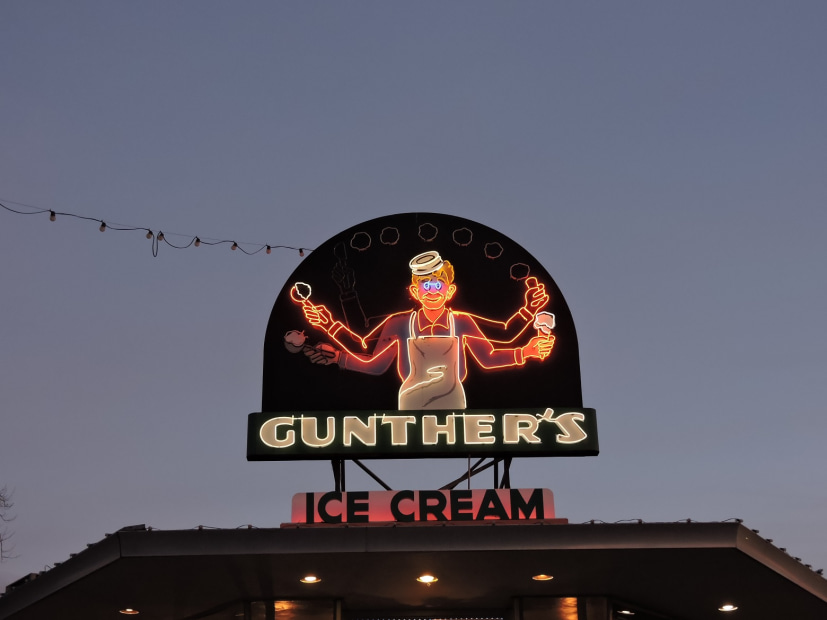 Gunther's, Sacramento's oldest ice cream parlor, was founded in 1940. The animated "Jugglin Joe" sign appeared in 1949, when the owners relocated to the current site at 3rd Avenue and Franklin Boulevard in historic Curtis Park. The mid-century-designed store looks almost the same today as it did when it opened.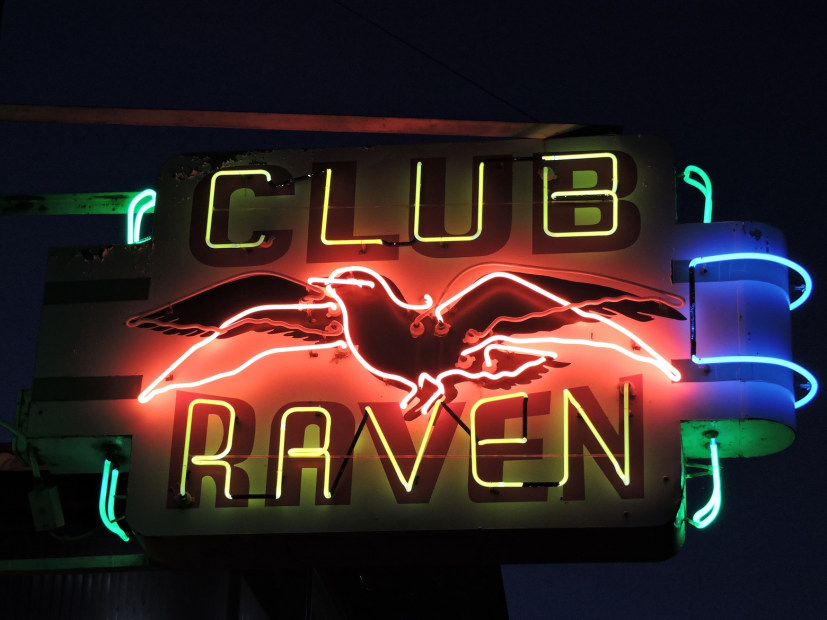 The neon sign atop East Sacramento bar Club Raven, featured briefly in the movie, is located at 3246 J Street. To commemorate the movie, the bar has created a special cocktail called the Lady Raven, made with Tahoe Blue vodka, Torani blackberry syrup, and hand-pressed sweet-and-sour mix.
Located at the entrance to the old, established neighborhood of Land Park, the Tower Theatre, built in 1938, is where the movie premiered in Sacramento, attended by many of Gerwig's childhood friends. Tower's brightly lit art deco sign, a landmark both locals and out-of-towners associate with classic Sacramento, captures the city's nostalgic charm.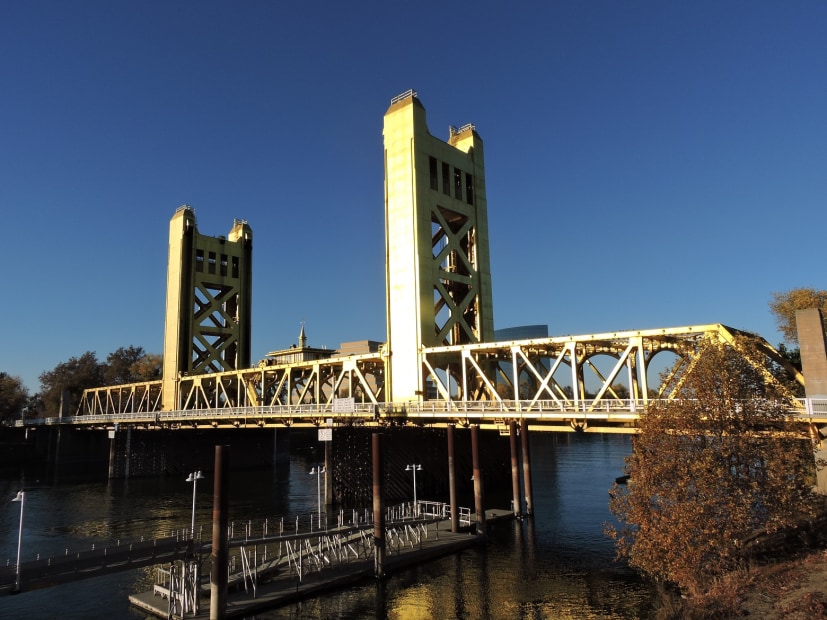 Tower Bridge, the golden gateway to Sacramento, is one of the area's most recognized landmarks and has spanned the Sacramento River since 1935. It's no wonder the bridge appears in multiple scenes in the film, including when Lady Bird discovers her feelings for her hometown.
More to Love
After you've strolled Sacramento's tree-lined streets, taken a selfie in front of the "Blue House," and basked in the golden glow of Tower Bridge, here are a few more ways to rediscover this destination city.
Born of the Gold Rush in 1848, Sacramento remains rich in history. Head to Old Sacramento for a peek into the past. Located in a prime waterfront location adjacent to Tower Bridge, the neighborhood has dozens of historic buildings as well as the California State Railroad Museum, the Sacramento History Museum, and a historic riverboat—now the Delta King Hotel—docked on the water's edge.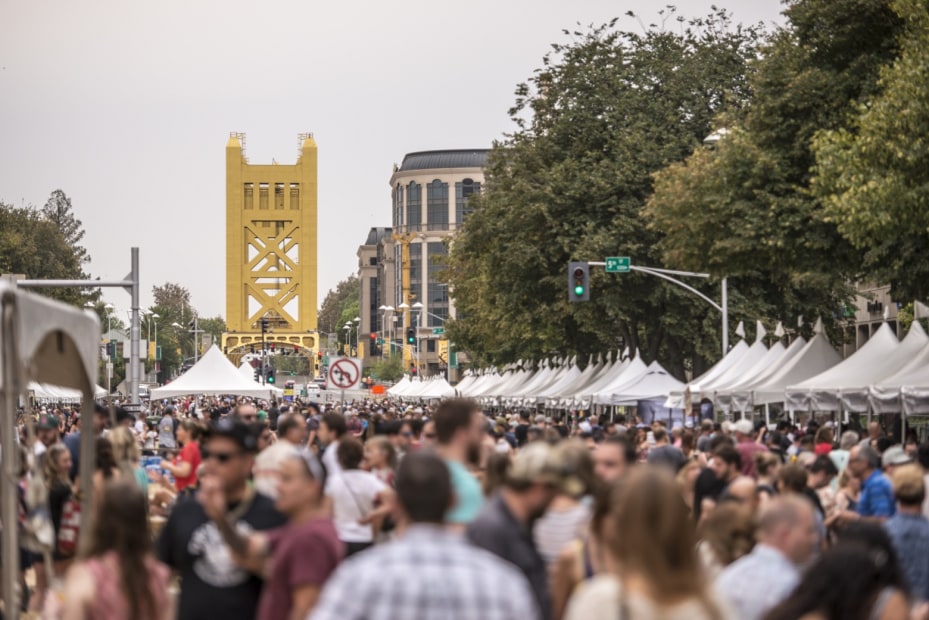 With more than 50 breweries in the region and host of the California Craft Beer Summit, Sacramento has steadily become the quintessential craft beer town. The Summit culminates each fall in the largest annual craft beer festival on the West Coast, and Sacramento also hosts an annual Beer Week.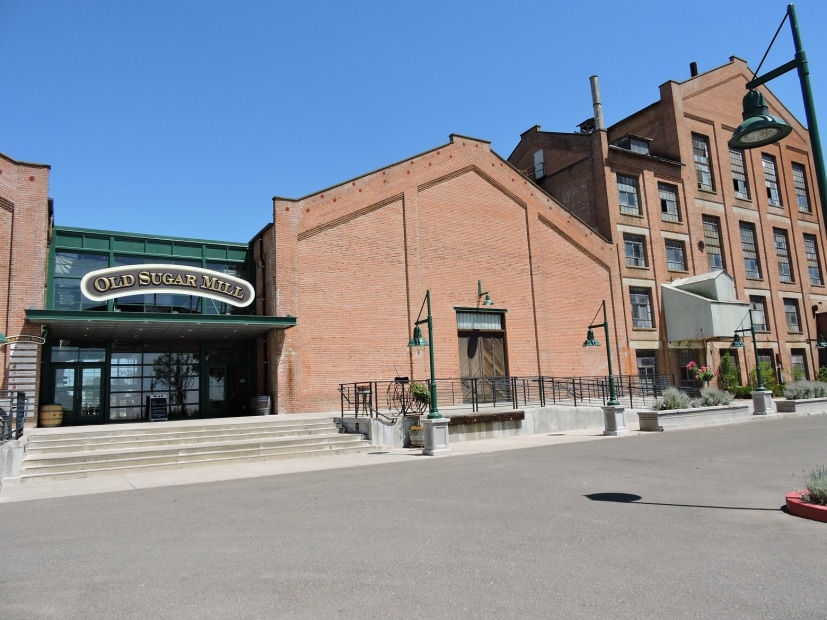 Just 20 minutes south of the city, on scenic Highway 160, there are many places to taste wine along the Sacramento River. Three of our favorites in the town of Clarksburg include Husick's Taphouse, featuring BBQ, beer, and local, award-winning wines; the Old Sugar Mill, boasting 15 wineries in a repurposed sugar beet refinery; and Bogle Winery, internationally known for Delta-grown whites and reds.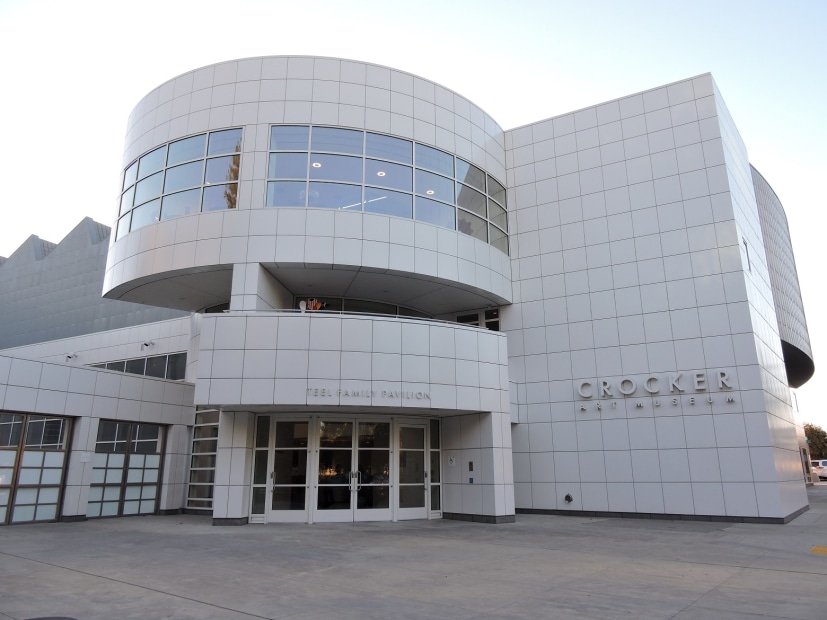 Sacramento's thriving art scene ranges from Verge Center for the Arts, known for its contemporary collection, to Crocker Art Museum, which has hosted exhibits featuring the work of Andy Warhol, Henri de Toulouse-Lautrec, and Ai Weiwei. On the second Saturday of every month, from 6:00 to 9:00 p.m., Sacramento celebrates local arts with live music, street fairs, and art exhibits. During the 2nd Saturday art walks, Midtown's unique galleries and small businesses offer food and wine, and a chance to see work by local artists.