The Long Beach Peninsula, a narrow arm of land jutting out into the Pacific Ocean in the southwest corner of Washington state, is home to one of the longest continuous beaches in the world. That means almost 28 miles of dramatic waves and vistas to enjoy on a winter road trip, with stops in captivating coastal towns offering galleries, museums, and steaming plates of local shellfish.
Sights and Events
The working port of Ilwaco on the south end of the peninsula offers glimpses of the catch of the day. The lighting of the beloved Crab Pot Christmas tree (with more than 150 repurposed crab traps donated by crabbers) happens this year on December 4. Hot chocolate and Santa visits in nearby shops add to the allure.
Even if you can't make the Astoria Tuba Quartet's annual Christmas concert on Dec. 11 at Illwaco's Columbia Pacific Heritage Museum, visit any time for exhibits about maritime history and the peninsula's historic Clamshell Railroad.
Belly up to the bar with locals who grab a beer and gather upstairs at the Salt Hotel & Pub, enjoying views of the Ilwaco marina as well as free monthly Salty Talks on nature and history topics. Though the talks have been on hold during the pandemic, they hope to bring them back this winter. Check the website for return dates and topics.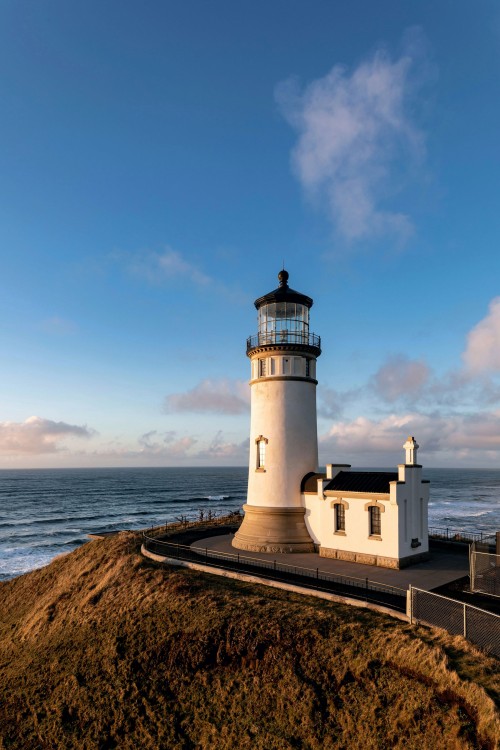 Outdoors
One of the jewels of Washington's state park system, Cape Disappointment boasts upwards of 2,000 acres of walking paths, including a section of the nine-mile Discovery Trail along the shoreline. Photo ops include the wild wave action from Waikiki Beach and lighthouse vantage points. The well-curated Lewis and Clark Interpretive Center, perched on a cliff overlooking the same ocean the Corps of Discovery sought to find, offers interactive exhibits narrating the explorers' famed journey—and that of the Indigenous cultures living on the land for thousands of years.
At the far northeast end of the peninsula lies Oysterville, a cluster of historic houses and white picket fences seeming more like a New England village than coastal Washington. It's well worth the trip to take a walking tour on a clear day for a look at cottages, the serene red-and-white chapel, and ancient tidelands on Willapa Bay. Take home some raw delicacies from the only remaining oyster operation, Oysterville Sea Farms, and don't forget the shucking knives.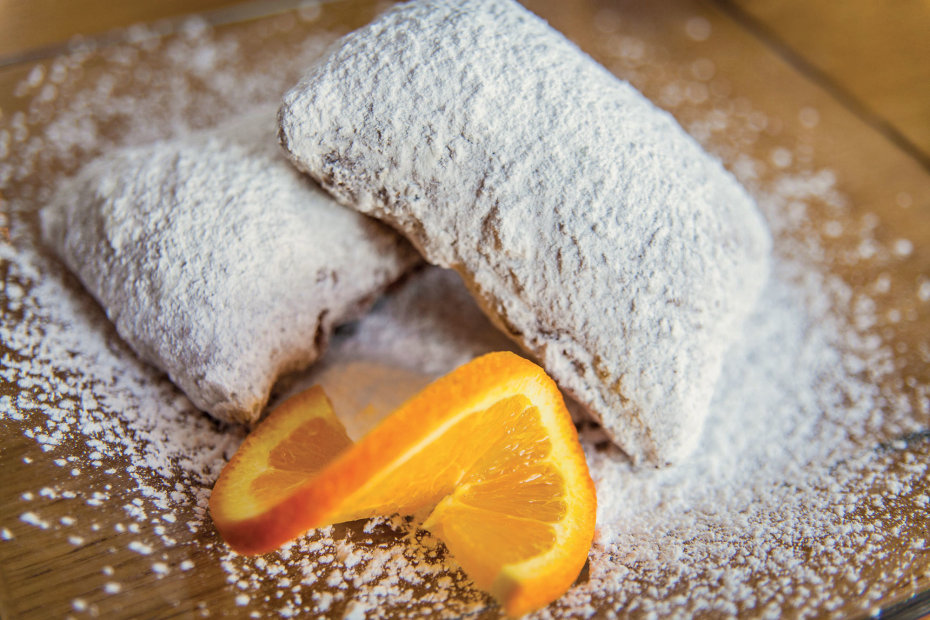 Eats
Bringing a little NOLA flair to a Pacific Northwest breakfast menu, 42nd St. Café and Bistro, a cheerful roadside eatery off Highway 101 in Seaview, serves beignets and Café du Monde coffee as well as classic local-oyster Hangtown Fry and flash-fried razor clams. Dinner is just as delicious.
With one of the nicest views around—atop the oceanfront Adrift Hotel in Long Beach—Pickled Fish serves up excellent upscale casual bistro fare, plus cocktails made with spirits crafted in their own distillery around the corner. Try a wintry cocktail with homemade cranberry liqueur to accompany the buttermilk-fried rockfish.
Dining at a train station has never been so cozy. Casual fine dining at The Depot, a restored historic Clamshell Railroad depot in Seaview, means warm wood walls strung with Christmas lights, local Chinook salmon dinners, razor clam bucatini, and Washington wines.
Shops
The Bay Avenue Gallery holiday tree, hung with handmade ornaments has become an annual tradition in quiet Ocean Park. This potters' collective and studio also fields delightful driftwood hangings, whimsical ceramics, and mosaics.
For whimsical gifts such as upcycled metal lamps and charm necklaces, NIVA Green never disappoints. The modern curiosity shop on the main drag of downtown Long Beach is owned by in-house jeweler and artist Heather Ramsay who specializes in everything from furniture and lamps to jewelry.
Because the peninsula is known as one of the state's best places to fly a kite, Long Beach holidays aren't complete without a colorful fabric creation. Find yours at the World Kite Museum gift shop, which carries small kites for children, dual line sport kits for the experienced, and even kite-related jewelry. Check out the displays of Chinese, Japanese, and Southeast Asian kites, along with the War Room that showcases how kites were used during world wars.