When spring is in the air, the buzzing star attractions at Planet Bee Honey Farm & Honeymoon Meadery in Vernon get back to work. Watch thousands of bees, their back legs covered in different colors of pollen, return to the farm's two indoor colonies. Meanwhile, sample the fruits of their labor in the tasting room, where 20-plus varieties of honey—from Alberta clover to B.C. blueberry blossom—are on offer. For a headier experience, try one of the farm's types of mead, a winelike alcoholic beverage made by fermenting honey.
Dine your way through the foodiest section of Kelowna, the valley's largest city, on the Okanagan Foodie Tours' Cultural District excursion. The three-hour outing weaves through a revitalized neighborhood—once home to a fruit-packing plant, a cigar factory, and numerous canneries—that now bursts with museums, galleries, and restaurants. Stops within the six-block area include a wine museum, a bicycle-themed café, and a bistro that wouldn't feel out of place in a European village.
"The goats have a million-dollar view," says Ofri Barmor, owner of Carmelis, a boutique dairy perched high above Okanagan Lake, about a half-hour drive south of Kelowna. "That's why the cheese and gelato are so good." You don't have to take Barmor's word for it. After watching the resident goats frolic outside (springtime means plenty of cute kids will be bouncing about, too), you can taste varieties such as creamy chèvre, nutty Goatgonzola, or beer-soaked Gouda in the creamery's cheese shop. For something sweeter, get a scoop of one of the farm's two dozen goat-milk gelatos. Tip: The salted caramel flavor is a favorite.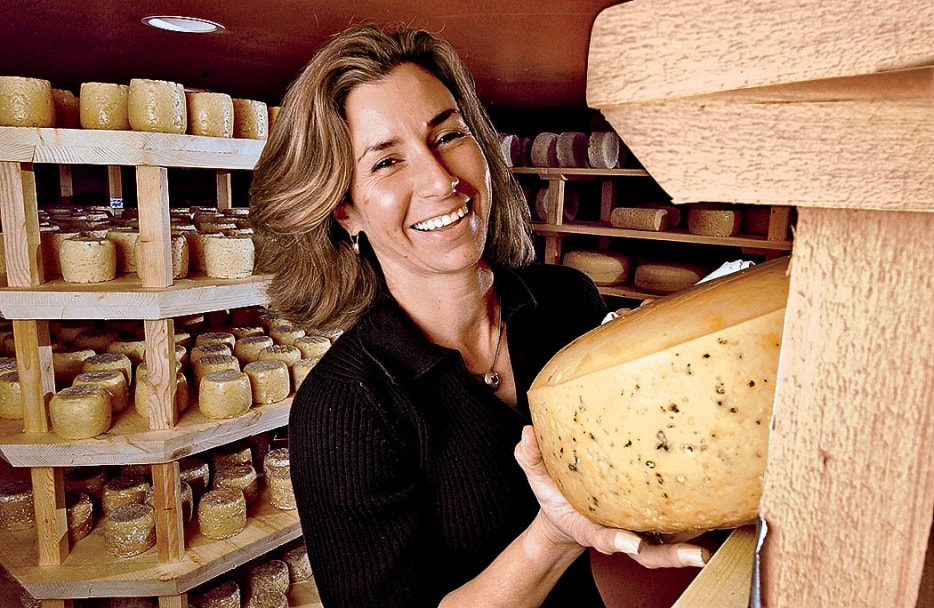 The flavors of Okanagan Valley fruit are yours for the tasting year-round at Summerland Sweets, a country shop set amid cherry and apple orchards on the edge of its namesake town. Inside, you'll find preserves—jams, jellies, candies, and syrups (including a selection that is "spirited" with brandy). All are made with regional fruit: peaches, cherries, blueberries, and saskatoons, small purple berries with a slightly smoky flavor.
The Bench Market in Penticton takes farm-fresh ingredients and turns them into tasty delights: fruit-laden scones, toothsome waffles topped with locally sourced bacon, Friday morning doughnuts made from scratch. In addition to serving breakfast, lunch, and a weekend brunch, this cozy spot (the building is a former confectionery) also sells an array of regional artisan-made foods, from dressings and crackers to cheese and charcuterie. It's a great place to stock a picnic basket.