The world-famous San Diego Zoo began life more than 100 years ago with the roar of a lion left behind after the 1915–16 Panama–California Exposition at Balboa Park. Today, the zoo and its Safari Park boast some incredible animal residents. 
Cheetahs
Cheetahs are fast but not necessarily confident. To help the spotted sprinters adjust to an environment with a lot of commotion, zookeepers pair them with domestic dogs, whose body language communicates calm. The zoo is home to several such odd couples, among them Miley, a female husky mix, and Bakka, a male South African cheetah.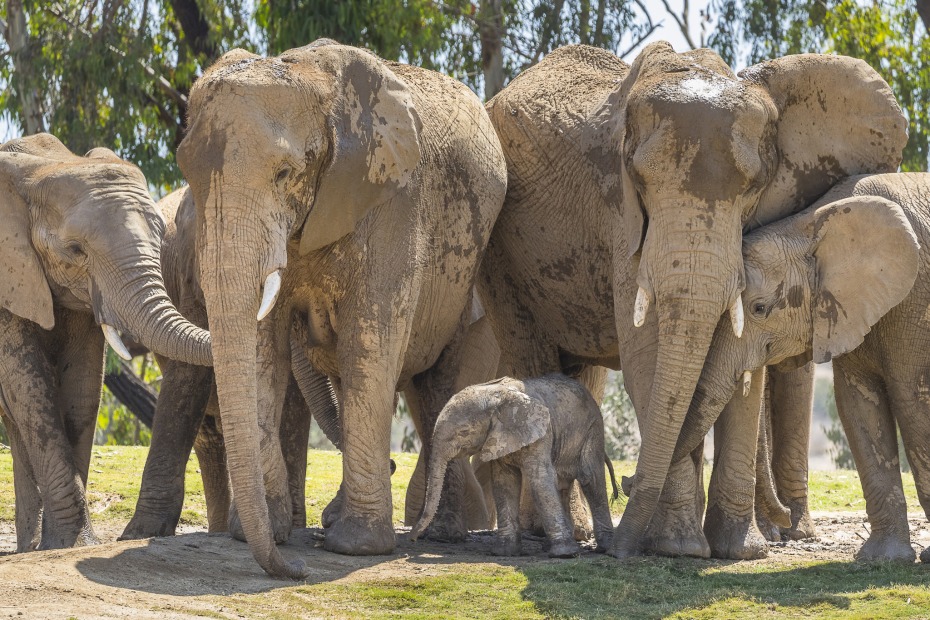 Elephants
On August 12, 2018, World Elephant Day, mother elephant Ndulamitsi gave birth to a healthy male calf, Umzula-zuli. Weighing 270 pounds, Umzula-zuli is the largest elephant born in the zoo's Safari Park. Thanks to the baby's arrival, the herd now includes 13 elephants.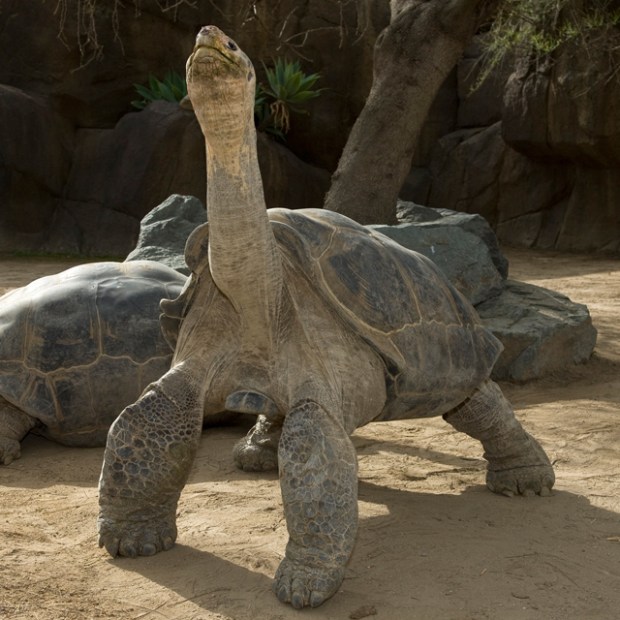 Galápagos Tortoises
It's a life of leisure for the zoo's 13 Galápagos tortoises, which lumber about on stumpy feet, munching prickly pear pads and wallowing in mud. The leathery skin on these toothless herbivores, several of which are centenarians that arrived at the zoo in 1928, is surprisingly sensitive: While in the zookeeper-monitored "contact zone," gently rub a tortoise's neck and watch it fall into a trancelike state.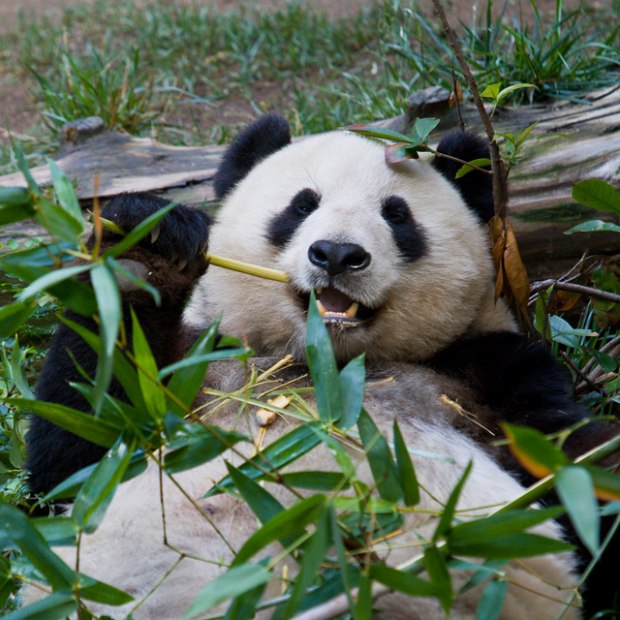 Giant Pandas
Four U.S. zoos shelter giant pandas, but only one is home to mama bear extraordinaire Bai Yun, the most prolific giant panda in captivity outside China. Middle-aged at 24, the mother of six (and one of three giant pandas at the zoo) has earned the right to relax: Bai Yun enjoys climbing elm trees and curling up in her hammock but may surprise visitors with a somersault.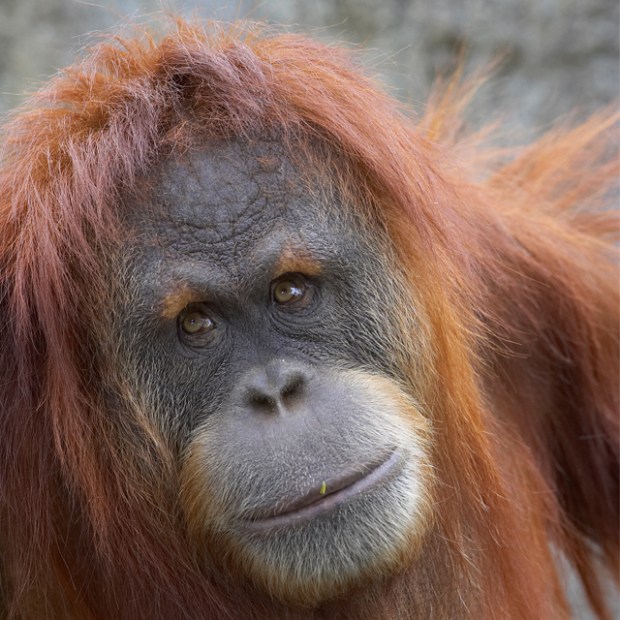 Orangutans
Karen the Sumatran orangutan perks up around zookeeper Mike Bates. Born with a life-threatening hole in her heart, Karen in 1994 became the first ape to undergo open-heart surgery. With her recovery touch and go, a concerned Bates spent sleepless nights rocking Karen to sleep under an oxygen tent. At the orangutan-viewing window, visitors can go nose to nose with Karen, now fully recovered, rambunctious, and inquisitive. And don't miss little Aisha, the zoo's youngest orangutan, who is often found swinging from ropes and cuddling with her mom, Indah.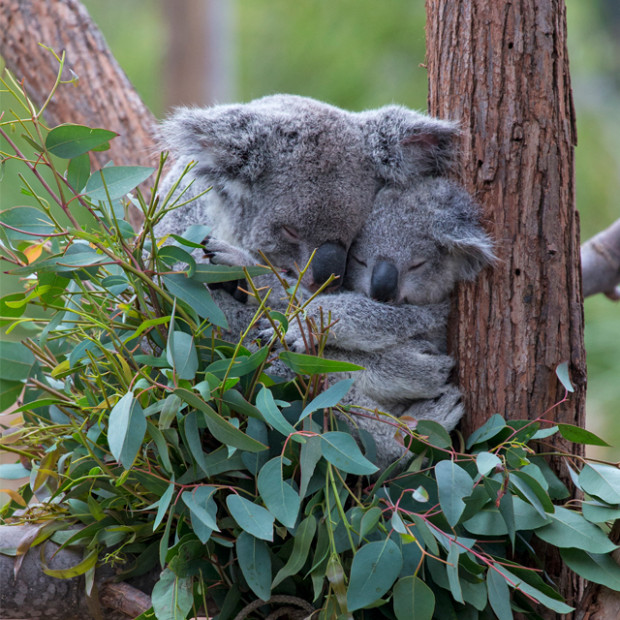 Koalas
The zoo's current colony of 25 koalas is the largest outside Australia. One, 9-year-old Burley, with his ridiculously cute face and a people-friendly temperament unusual for his species, is a popular animal ambassador for the zoo and has appeared on many TV talk shows with his keepers. He usually flies in a climate-controlled cargo area, tucked inside an animal carrier, with an in-flight meal of tender eucalyptus leaves. Should you spot him at the airport, don't be alarmed by his low-pitched bellow. The marsupial is just excited to travel.
Save with AAA Travel
Take 10 percent off ticket prices with your AAA Membership. Show your valid AAA card at the gate or buy tickets at any AAA branch.