With both laid-back beach town vibes and big city sophistication—not to mention 70 miles of coastline and terminally lovely temps—San Diego is the perfect spot to relax, rejuvenate, and play. Make the most of your time in America's Finest City with this guide.
What to See in San Diego
Just minutes from downtown, Balboa Park is San Diego's cultural beating heart. With 17 museums, several performing arts venues, and tons of attractions including the Japanese Friendship Garden and the San Diego Zoo, the lush 1,200-acre oasis is bursting with treasures just waiting to be discovered.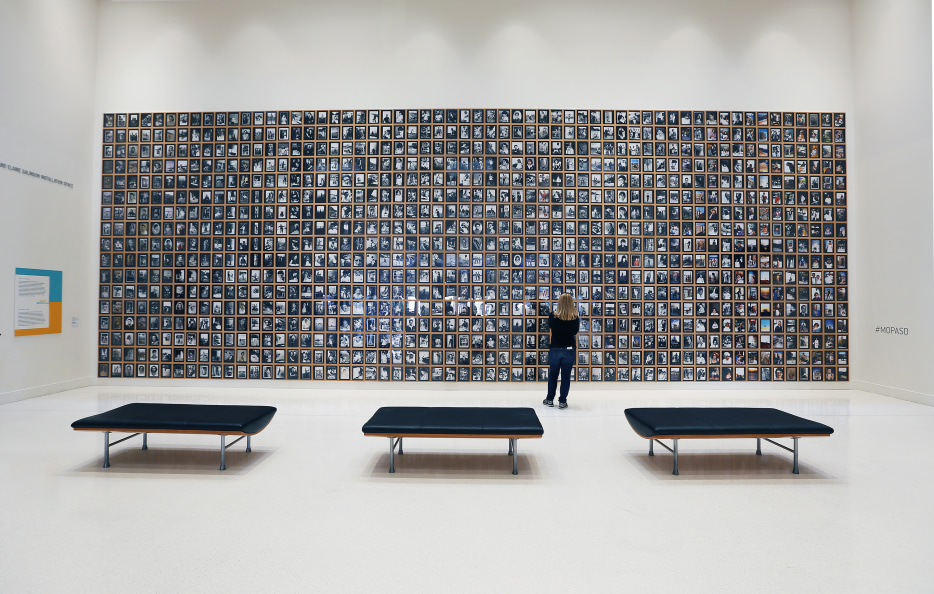 Art lovers will adore Liberty Station. The Point Loma village pulses with energy, as artisans, makers, galleries, parks, and gardens combine to inspire. During the monthly Friday Night Liberty series, the area alights with gallery events and public performances.
Public art is front and center throughout the Barrio Logan neighborhood, particularly in Chicano Park, where you'll find the largest collection of Chicano murals in the world. Additionally, warehouses transformed into galleries and studios—including the Bread & Salt building and La Bodega Gallery—thrum with creativity and are home to musicians, artists, and designers, many of whom are keen to welcome visitors.
Take in gorgeous views of the water and coastline on the scenic 15-minute ferry ride across the bay to Coronado Island. Once you get there, enjoy the beach, indulge in some shopping, or check out the iconic Hotel del Coronado.
For military aficionados, hitting up a tour of the USS Midway at Waterfront Park is a must. Grown-up visitors will enjoy learning about the decommissioned carrier's 50 year-history, while younger ones can earn their wings in the Junior Pilot Program.
Where to Eat in San Diego
Top Chef Richard Blais helms two hot spots in the Little Italy neighborhood: at Juniper & Ivy, chef-driven, refined new American food spotlights cutting-edge technique. (But don't skip the humble sounding buttermilk biscuit! It's a smoke-infused stunner.) On the other end of the spectrum lies The Crack Shack, which slings elevated pub fare like fried chicken sandwiches, deviled eggs, and poutine.
Vegan sushi? Why not? At Wrench & Rodent Seabasstropub, chefs treat their veg with the same respect they do their thoughtfully-sourced seafood. Expect irreverent takes on tradition (see: wings of the sea, or kama in Korean barbecue sauce) and an extensive roster of plant-based bites like the Patrick the Great roll of sweet potato and pickled onion.
Rooftop bars are a serious thing in SD, and two haunts with peaks worth summiting are Born & Raised, a swanky steakhouse, and Kettner Exchange, which serves standout progressive American eats, both in Little Italy. Inside, focus on the top-shelf food, or allow it to take a backseat (admittedly a tall order with grub so good) upstairs, where the emphasis is on seeing and being seen.
Godfather's orders! For your Italian fix, get thee to perennial favorite Biga in the Gaslamp for delicious pizzas and pastas that feature exquisite ingredients—house-made mozz, sausage, and charcuterie—and an authenticity that'll have you humming O sole mio.
Waterfront sweetheart Mitch's Seafood serves up local seafood every way you can imagine: From poke and tacos to grilled oysters with corn, leek, and bacon, you can't go wrong, particularly because the setting is second to none.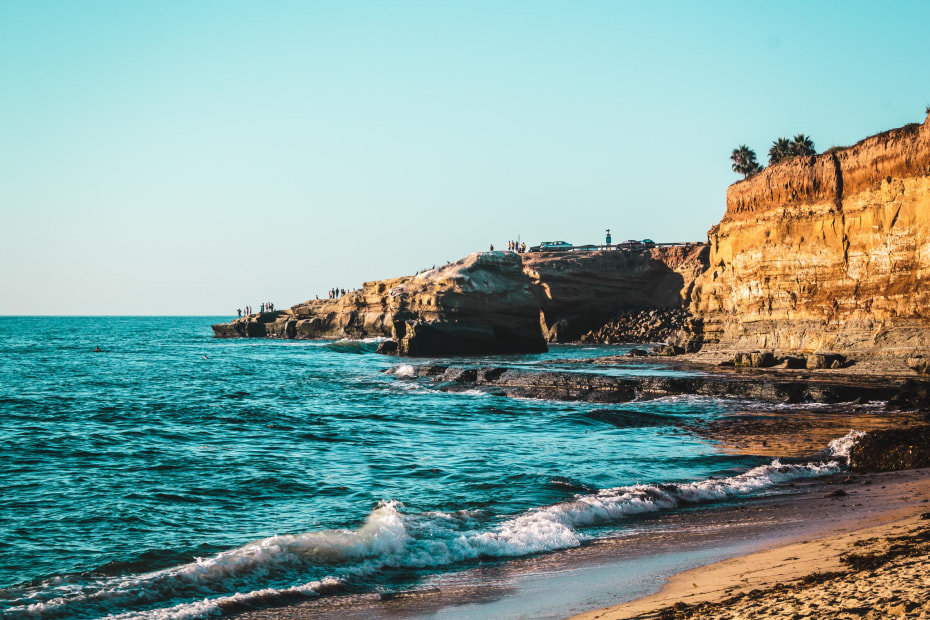 What to Do in San Diego
San Diego's beaches are some of the state's best, and each has its own distinctive personality. At hippie-friendly Ocean Beach, sniff the patchouli and cruise the Wednesday Farmers Market, then make your way to Wonderland Ocean Pub, a waterfront bar whose claim to fame is the round of free sunset shots poured for everyone in the house. Bottoms up!
It's spring break no matter the season at Mission and Pacific Beaches, where the vibe is jubilant and quintessential California: surf shops, restaurants, and bars dot the boardwalk, and at Mission Beach's Belmont Park, the beloved Giant Dipper roller coaster reigns supreme. For surfers, paddle-boarders, and aquatic sports enthusiasts of every stripe, Mission Bay is the place to be. Rentals of all kinds are just steps away from the water so you can play without lugging your gear. If you're a newbie, lessons are easy to come by; additionally, a bevy of sport fishing and whale-watching operators are ready to take you on an epic adventure.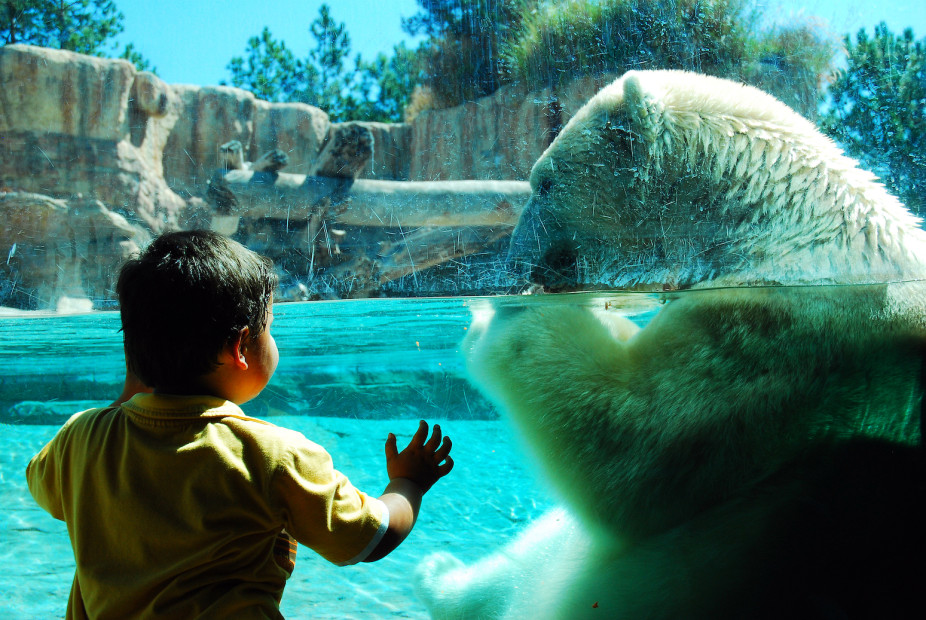 Families in search of theme park-variety fun are in luck: The iconic, 100-acre San Diego Zoo is home to more than 3,500 animals, including the largest population of giant pandas in the country, and at the San Diego Zoo Safari Park, rhinos, giraffes, gazelles, and more roam freely across the 1,800-acre preserve. At Legoland California, three parks—Legoland, Legoland Water Park, and Sea Life Aquarium—combine to create an amphibious experience that's chockablock with the interlocking blocks.
With more than 90 golf courses, links lovers score in San Diego. Torrey Pines, Coronado Municipal Golf Course, and North Inland's Maderas Golf Club are consistently named some of the best public courses in the country, while Mission Bay Golf Course, situated right in the middle of the city, boasts night lighting for those who won't put their clubs away just because the sun's sinking low.
Home to more than 140 breweries, San Diego's answer to the pub crawl is the suds crawl. While packing that many tastings into a single trip might be a little ambitious, one way to make a dent is with a tour of the industrial and military area of Miramar, now known as "Beer-a-mar," thanks to the abundance of breweries packed into the 'hood.
Don't let the sun set on your trip without catching the sunset from the aptly named Sunset Cliffs, where the views are so exquisite, even the locals gather to catch the sky showing off.