Halloween is the season for spine-chilling fun—a time for visiting man-made haunted houses, donning creepy costumes, and trick-or-treating for candy. But did you know California is home to many apparitional locations that will scare you year round? We've gathered up some of these bone-chilling spots you can visit now for a Halloween experience, or any time you want a supernatural thrill.
Alcatraz, San Francisco
Alcatraz Federal Penitentiary closed in 1963, and the prison has become one of the most popular tourist destinations in San Francisco. But is it haunted? Night guards and tour guides have reported hearing faint gunshots, screams, and muffled voices, and some have even seen apparitions. We'd recommend a night tour of the prison for maximum spookiness.
Hotel Leger, Mokelumne Hill
The ghost of George Ledger has been seen wandering around this hotel since he was killed there in 1879. There have been reports of blue orbs appearing in photographs taken by guests and ghost hunters, people having out-of-body experiences while sleeping, and others hearing the sounds of children giggling. While you can rent a room here, we're not sure we're willing to take the risk.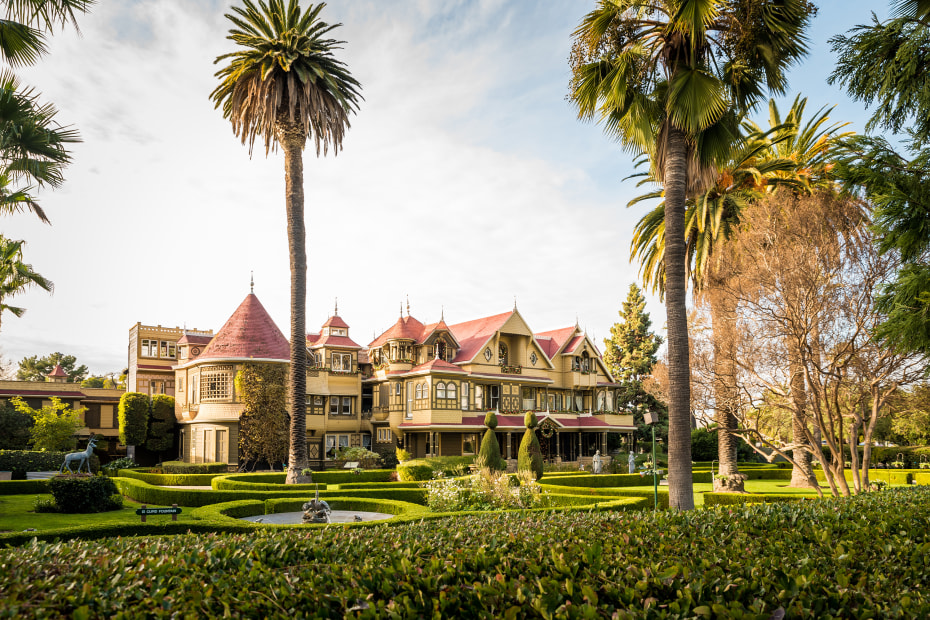 Winchester Mystery House, San Jose
The architectural maze of this mysterious house was designed by Sarah Winchester, who believed the spirits of those killed by the rifles her late husband's company manufactured haunted the house. The presence of ghosts here has been debated, but you can decide for yourself on one of the "Halloween Candlelight Tours" during the month of October or their regular tours at other times of the year.
Hotel del Coronado, Coronado
A young woman committed suicide at the Hotel del Coronado in 1892, and it's been rumored that she's haunted the hotel ever since. Paranormal researchers have found a spectral presence in her room, guests have heard inexplicable voices, and hotel employees have witnessed items in the gift shop falling off shelves yet remaining completely intact. The guest room in which she died is the most requested by visitors in the hotel.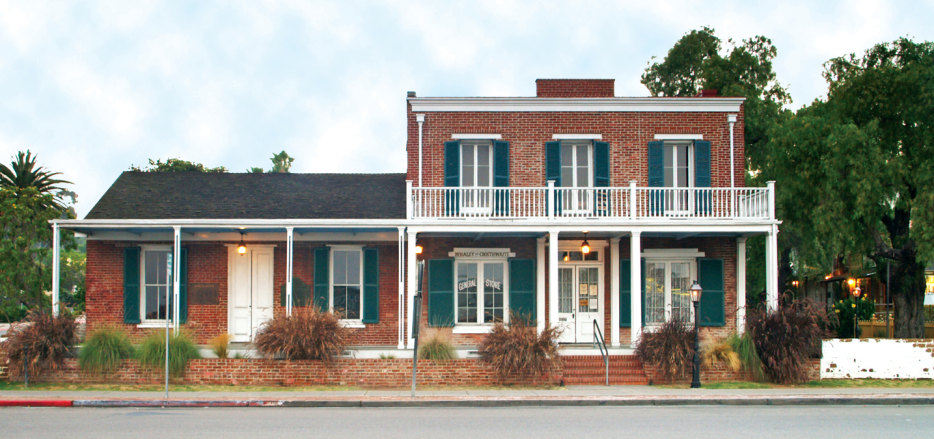 Whaley House, San Diego
In 1856, Thomas Whaley constructed his dream house on this property, just steps away from the El Campo Santo Cemetery. His wife claimed to see ghosts around the house, and his son even attempted to communicate with them. Though no one currently lives in the house, there are reports that the scent of a freshly cooked meal will sometimes waft from the kitchen, a non-existent piano will play, and chandeliers swing back and forth on their own. Daytime and nighttime tours are offered regularly.
Battery Point Lighthouse, Crescent City
Near the Oregon border sits a lighthouse that is said to be haunted by a friendly, playful ghost. Caretakers who stay at the lighthouse have reported their slippers being moved from their bedside while they sleep and feeling a tap on their shoulders despite being alone. The lighthouse is closed for tours during the winter months, but visitors can still wander the grounds and take a chance at meeting the Casper of the West.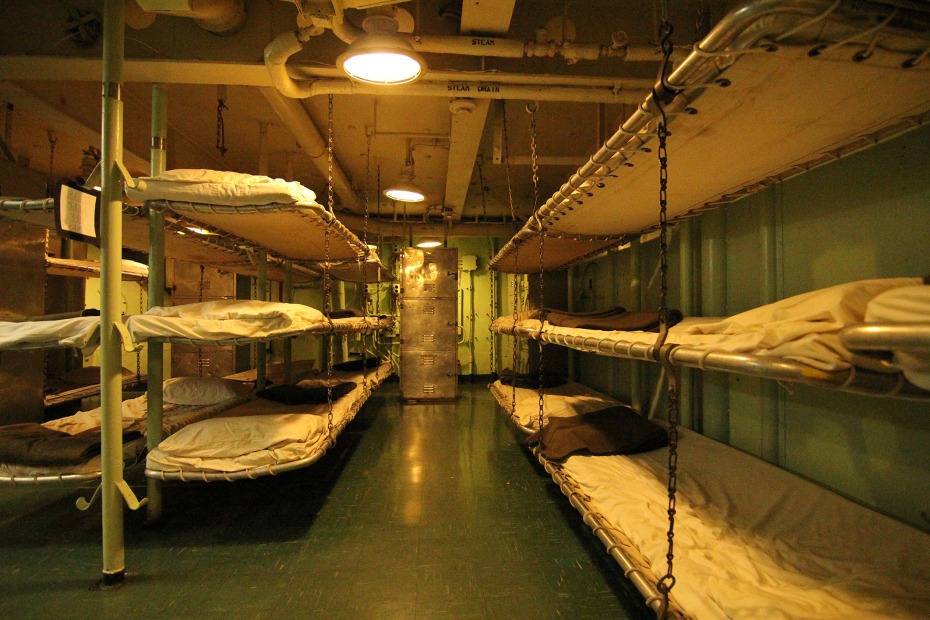 USS Hornet, Alameda
It's said more than 300 people lost their lives on board this famous World War II ship during combat and in accidents. Visitors have claimed to have seen an apparition of a man in WWII U.S. Navy clothing, heard doors open and close on their own, and experienced sudden, unexplained drops in temperature. Learn more and possibly experience the haunting for yourself during the ship's "History Mystery" tours and overnight events.
Old Town Eureka, Humboldt County
The hauntings in Old Town Eureka are not just limited to one place but are said to span over 27 locations in the area. Formerly a lively port town, the area was known for drinking, gambling, prostitution, and sometimes violence. Employees of the Clarke Historical Museum say they have witnessed several ghosts around the museum property, many of the houses in town are said to be haunted by former residents, and even the high school auditorium is rumored to be a home for paranormal activity.