This year, more than ever, these parks are ramping things up with novel ways to delight and thrill. Throughout the state, amusement parks have engineered new ways to play in themed lands, on exhilarating rides, and during spectacular shows and experiences. Here's how to partake in the joy and create something new for yourself and your loved ones: Memories.
LEGOLAND
This spring in Carlsbad, Legoland debuted the world's first San Diego Miniland featuring the seaside city's iconic landmarks, including a miniature Petco Park—four builders spent 1,200 hours constructing it with more than 150,000 bricks—as well as Hotel Del Coronado, the California Tower at Balboa Park, and the Del Mar Racetrack. The new San Diego build joins New York, Las Vegas, and San Francisco in Legoland's Miniland U.S.A. 
Additionally, Legoland is now a Certified Autism Center, with all of its employees trained to ensure that visitors on the autism spectrum have the best possible time. New offerings include quiet rooms, low-sensory areas, sensory guides posted on every ride, pre-planning resources available online, and an hour each day (1-2 p.m.) during which the Lego Ferrari Build & Race ride turns off all sound effects.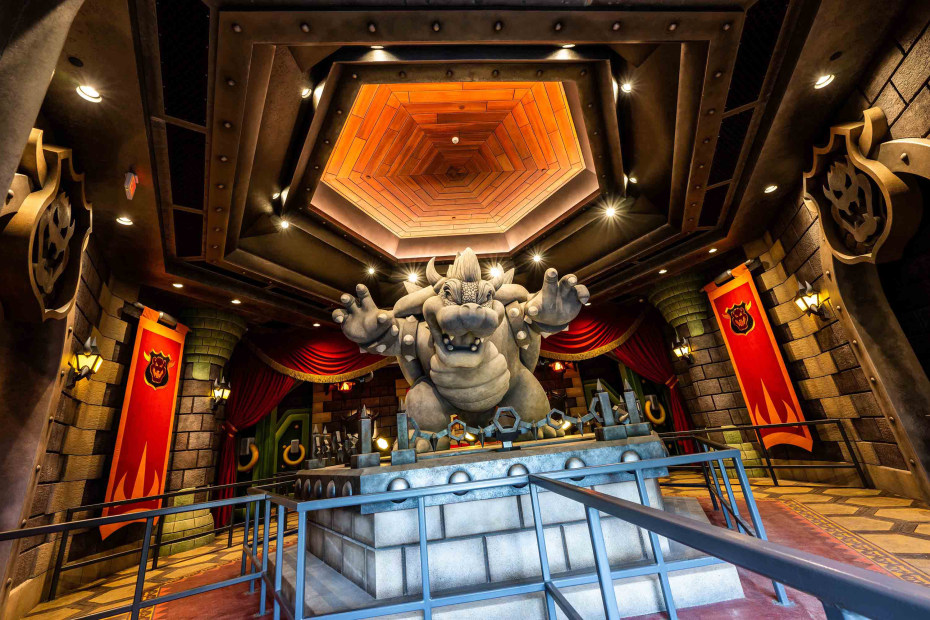 Universal Studios Hollywood
In February, Universal Studios Hollywood expanded its footprint to open Super Nintendo World, a game-changing new land, themed around the nostalgic Nintendo games that feature Mario, Luigi, and Princess Peach; you'll even enter through a magical green pipe to vibrant colors and classic video-game music and sound effects.
The land's centerpiece is Mario Kart: Bowser's Challenge, a gamified darkroom ride. Don a Mario-style visor with augmented reality (AR) goggles attached, then board a four-seat vehicle that follows a moving ride track through underwater and cloud worlds. Immersive projection technology enlivens the experience as you compete against and try to defeat Team Bowser for the Golden Cup. 
To level up your experience in this new land, opt for Power-Up Bands, wristbands that sync with the Universal Studios app to make everything even more interactive. They allow you to keep score, complete challenges, collect digital coins and keys, and track your ranking. 
The land's signature restaurant, Toadstool Cafe, is just as heavily themed as the rest of the area: Chef Toad greets guests as they enter, and the fare is colorful and video-gamey—try the Super Mushroom Soup and the Princess Peach Cupcake. 
For souvenirs, the 1-UP Factory has you covered with Mario and Luigi apparel and Princess Peach or Yoshi stuffies. There's also a new Super Nintendo World Store just outside the park, at lively Universal CityWalk. 
Also new for 2023 in CityWalk is the Toothsome Chocolate Emporium & Savory Feast Kitchen, an original concept restaurant with a whimsical steampunk aesthetic serving up over-the-top food and desserts .
Knott's Berry Farm
In Buena Park, historic Knott's Berry Farm has rethemed its classic Montezooma's Revenge, which has been throwing riders for a loop for more than 40 years—it's the oldest shuttle loop roller coaster still in its original location. The redone ride, called MonteZOOMA: The Forbidden Fortress, now has a randomized launch sequence so that riders get surprised by which direction the train goes.
Knott's will also open its new Fiesta Village in summer 2023, a festive Mexican plaza celebrating Hispanic and Latino cultures. The redesigned marketplace is inspired by L.A.'s colorful Olvera Street, with mariachi music and papel picado throughout. New eateries here will include a taqueria, a Papas Mexicana food stand selling carne asada fries, and Cantina Del Sur serving margaritas and more. 
The 322-room Knott's Berry Farm Hotel is also undergoing a multimillion-dollar renovation to pay better homage to Walter and Cordelia Knott, refresh the lobby and outdoor space, and shift the guest room decor to homey farmhouse chic.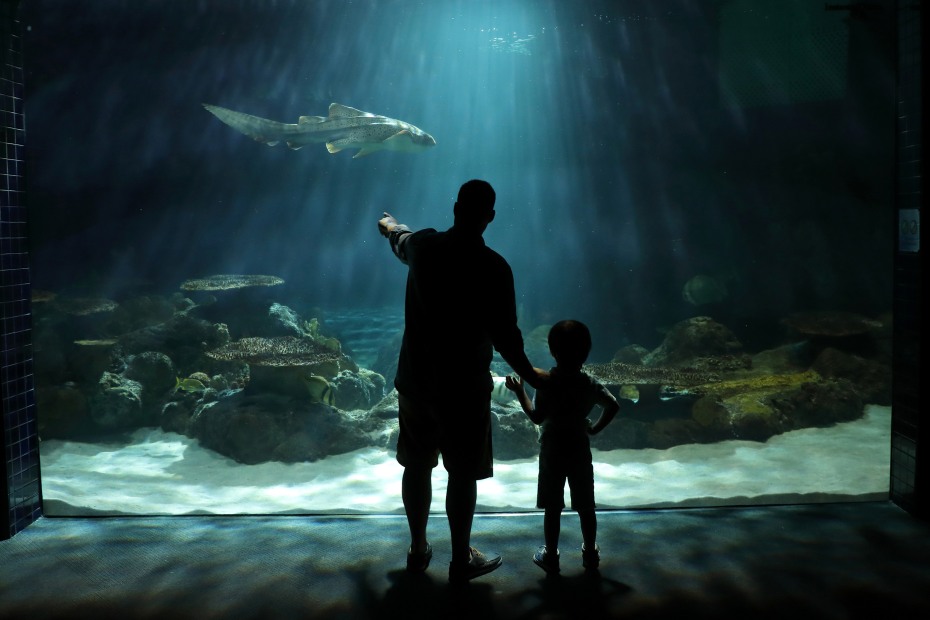 Six Flags Discovery Kingdom
In Vallejo this spring, Six Flags Discovery Kingdom debuts its Rainforest Trail, a tropical walk-through animal attraction that's the new home of 500 free-flying butterflies, colorful fish, a sloth, and many more exotic creatures. Its water features and lush plant life replicate a rainforest ecosystem. 
The wildlife-themed park also presents a newly improved Shark Experience, having added state-of-the-art visual and audio enhancements and interactive education opportunities to the 300,000-gallon exhibit whose walk-through tunnel teems with sharks and stingrays. 
Over 2023, the park will also reintroduce animal interaction programs, including Dolphin Discovery, which lets guests swim with dolphins, a private Wildlife Adventure Tour to meet the park's animals, the overnight Sharks in the Dark experience, and a Backstage Safari to learn how animal-care specialists do their jobs. Also new this year is Paint N' Create where guests create art with a dolphin or penguin, Cain's Lion Encounter which introduces visitors to the park's lion pride, and Sal's Slither & Scales for anyone interested in reptiles. 
Six Flags Magic Mountain
At Six Flags Magic Mountain in Valencia, 2023 brings new cultural celebrations including Cinco de Mayo, Six Flags Pride, July 4th, and more. In addition, the popular Seasonal Dining Pass relaunches as a program that offers season passholders up to two meals per visit with a 3-hour window between meals. 
SeaWorld San Diego
SeaWorld San Diego is debuting a new coaster, Arctic Rescue, in spring 2023 as the West Coast's longest and fastest straddle coaster, stretching over 2,800 feet of track. This family-friendly, three-launch ride invites guests to straddle a "snowmobile" and hit speeds of up to 40 miles per hour as they race through an icy climate to rescue endangered animals from poachers. Still relatively new at SeaWorld, having opened in 2022, is SeaWorld's Emperor, which qualifies as California's tallest, fastest, and longest dive coaster.
Sesame Place
At the new Sesame Place theme park in Chula Vista, summer will bring The Count's Splash Castle, a water play area featuring slides, sprays, and giant tipping buckets. Around the same time, Sunny Day Café will open as a buffet-style indoor restaurant with character dining, singing, and dancing.
Belmont Park
At Belmont Park, San Diego's beachfront boardwalk and amusement park, a Scooby Doo-themed escape room opened in January. In May, a thrill ride called the Sun Kid Tower will offer sweeping ocean views while ascending up a rotating tower; once you let go of the rope, you drop.