The Wizarding World of Harry Potter at Universal Studios Hollywood is the hot ticket. But there's more to explore nearby. Here's what's new at Disneyland, Legoland, Magic Mountain, and Knott's Berry Farm.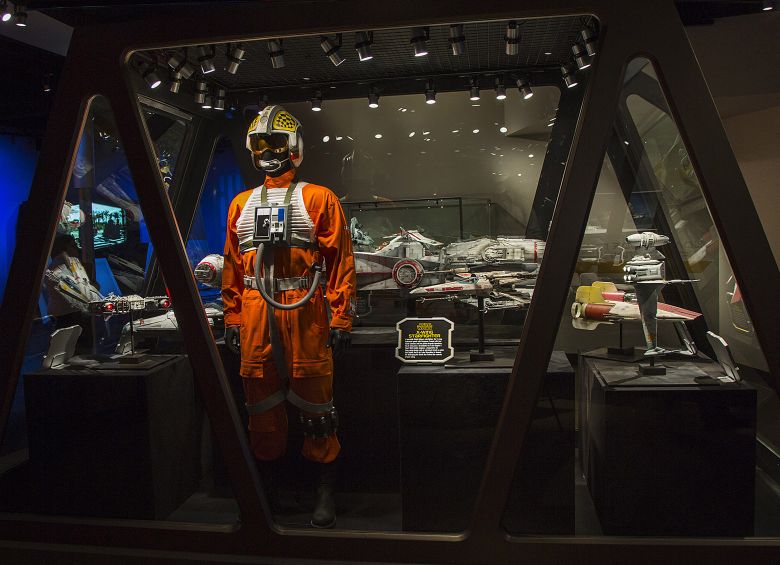 Disneyland
Do you root for the Rebel Alliance? Salute the evil Empire? Disneyland celebrates both sides of the Force with the Star Wars Launch Bay, a walk-through exhibit and encounter zone that's now a permanent part of Tomorrowland. Fans can snap a selfie with a heavy-breathing Darth Vader or the villainous Kylo Ren, get a hairy hug from Chewbacca, or spot Boba Fett lurking in the cantina. Behind-the-scenes footage and an intergalactic video game put you inside the Star Wars action—or just gawk at seven movies' worth of replica props and costumes, including lightsabers, a scale model of the Millennium Falcon, a wizened Yoda, and the latest in Flametrooper fashion.
Legoland
From Bronte the 34-foot-long dinosaur to a re-created Death Star, the colorful block constructions at this Carlsbad theme park appeal to kids, nostalgic adults, and now . . . ninjas. In the Ninjago World, visitors first test their balance, reflexes, and agility skills before boarding Ninjago the Ride, an immersive 4-D experience complete with smoke, heat, and wind effects. A little dojo training (and some cutting-edge Maestro hand-gesture technology) and riders can shoot animated fireballs, shock waves, lightning bolts, and ice from their palms with only a dramatic wave. Will you defeat the monstrous fanged snake known as the Great Devourer? Your fate is in your hands.
Six Flags Magic Mountain
A Valencia landmark since 1971, this thrill factory specializes in superlatives: tallest, fastest, and most likely to make you cry for Mama. One of its lastest envelope pushers is Twisted Colossus, the world's longest hybrid roller coaster. Combining the strength of steel with the rattle of wood, the coaster features two side-by-side cars that race along adjacent tracks—hurtling down a 116-foot drop, catching wicked airtime on 18 hills, and corkscrewing 360 degrees through a Zero G Roll. Its hands-down coolest move? The "high five," where the two tracks twist inward and riders feel as if they could fist bump folks in the opposite car.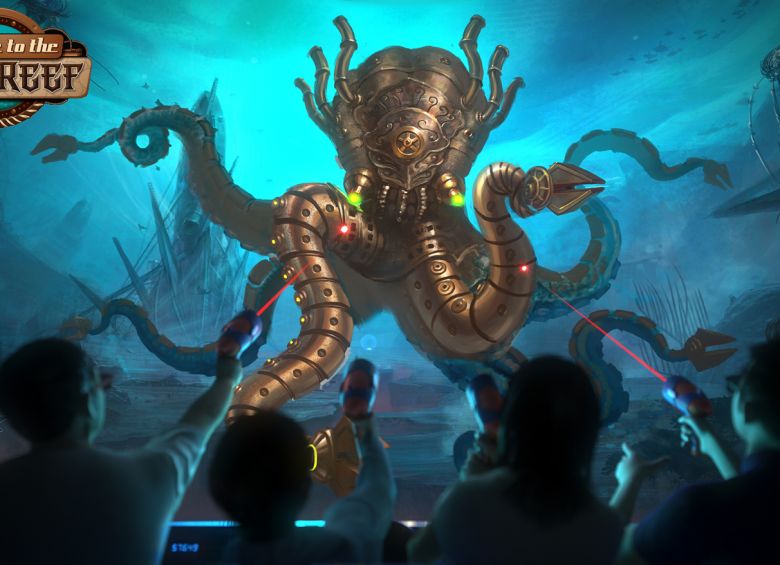 Knott's Berry Farm
Cordelia and Walter Knott would be proud. What began as a humble berry stand in the 1920s now encompasses 160 acres of coasters, rides, and attractions. Polish off a plate of Mrs. Knott's famous fried chicken, then head to the Voyage to the Iron Reef, a 4-D adventure that combines the visual splendors of an undersea odyssey with the adrenaline-fueled fun of a shooting gallery. As your ocean vessel speeds past 10 interactive video-screen scenes, it's you and your freeze gun against the Kraken Queen and her aquatic army of steampunk eels, giant shrimp, armored octopuses, and puffer fish.