1. Cross-country ski, pedal a fat-tire bike, snowshoe, or simply walk beneath pristine snow-capped hills at Round Valley. Eighteen miles of groomed trails lace the 700-acre open space, offering visitors a donation-based natural playground just a few miles northeast of Park City's historic downtown.
2. The No Name Saloon's apparent claim to fame is its buffalo burger, a half-pound bison burger so laden with fixin's, you might need nine napkins to eat it. But the watering hole's unpretentious vibe and quirky décor (think twinkle lights, taxidermy, and a motorcycle suspended from the ceiling, among other random adornments) may be this institution's real draw. Many choose a local brew from the vast selection of bottled beers, but you won't regret giving the house Bloody Mary a shot.
3. On Friday, Saturday, and Sunday evenings, Park City Film transforms the Jim Santy Auditorium's 400-seat space into an art-house cinema, screening a variety of flicks including independent features and documentaries from Sundance Film Festival, Festival de Cannes, Toronto International Film Festival, and local student productions. The movie snacks live up to the town's foodie reputation: The concession stand offers wines by the glass on select evenings, plus popcorn dusted with Parmesan cheese, hot sauce, and other unexpected flavors.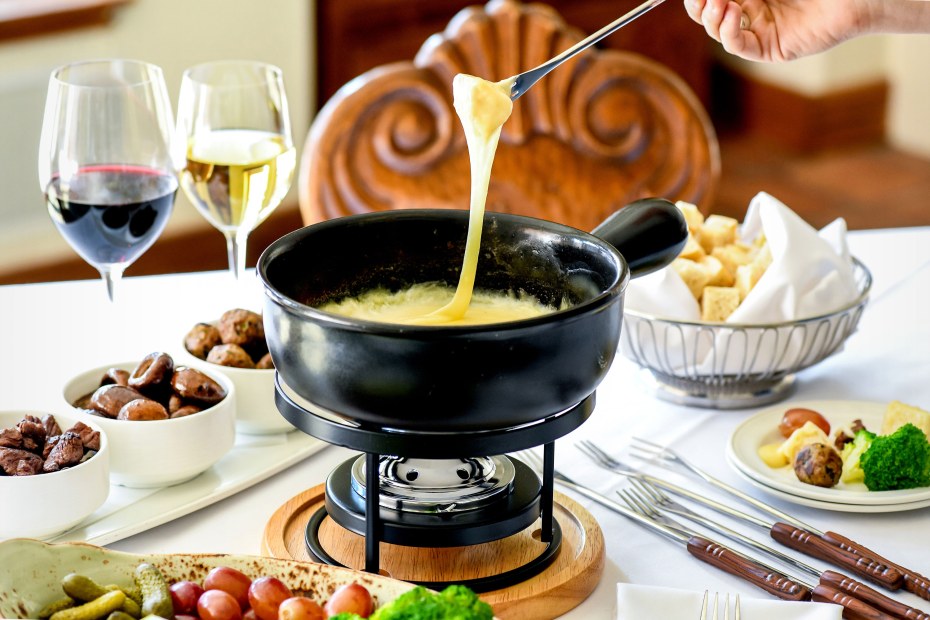 4. One glance at the handsome red brick façade of the Park City Museum, housed in the town's one-time City Hall, and you know the place has the bona fides. Inside, interactive exhibits entice visitors to stroll through the city's dungeonlike original jail and step into a rickety mine-shaft elevator. Other artifacts in the expertly curated treasure trove include the town's second "auto" fire truck—a 1926 Graham Brothers Dodge—and a section of a 1960s-era underground train once used by the nearby ski resort, where you can watch a film about Park City's transformation from mining camp to world-class ski destination.
5. Tucked in Deer Valley's posh mid-mountain base area is the elegant, mod-meets-Austria Goldener Hirsch inn. Order a glass of wine, beer, or coffee at the lodging's Café to enjoy either outside on the second-floor deck, furnished with heat lamps and cozy upholstered seating, or inside at the adjacent Antler Lounge, where you can curl up on a wingback chair in front of the huge fireplace. Or wander into the hotel's Goldener Hirsch Restaurant for a steamy, silky pot of fondue. Accompaniments include French bread, steamed broccoli, and Granny Smith apple slices, and the fondue recipe—made with Vacherin, Appenzeller, Gruyère, and Emmentaler cheeses from Switzerland—has remained the same since the inn opened in 1991.