"Still Untamed" is the tagline on the Ogden, Utah, city website, words that are more a matter of pride than marketing speak for many of this town's 80,000 residents. Completion of the transcontinental railroad there in 1869 fueled Ogden's evolution from lonely fur trader's outpost to hardscrabble industrial hub—and gave rise to 25th Street, A.K.A. Two-Bit Street, one of the most notorious red light districts in the West.
Today, historic 25th Street's speakeasies and brothels have given way to galleries, restaurants, and boutiques, and Ogden has been lauded far and wide for it's near endless outdoor recreation opportunities thanks to its neighboring mountains. But the town's gritty, "in Utah, but not of Utah" ethos remains. Ogden is ideal for a mountain getaway: It has the amenities of a glitzy mountain destination, but is less-crowded, more affordable, and—gratefully—a little rough around the edges.
Outdoor Fun and Things to do in Ogden, Utah
Take a stroll or pedal along the 9.6 mile paved Ogden River Parkway that runs from the in-town confluence of the Ogden and Weber rivers to the mouth of Ogden Canyon. Hikers and mountain bikers can revel in the city's singletrack-riddled eastern foothills. Find official trailheads at Rainbow Gardens (at the mouth of Ogden Canyon) and at the tops of 22nd Street, 29th Street, and 36th Street.
The Ogden-area ski resorts—Snowbasin, Powder Mountain, and Nordic Valley—are located about 30 miles into the mountains from downtown. Expect a motherlode of elbow room at Powder Mountain, where day passes to access its 8,000 acres are capped at 1,500 per day. In summer, Pow Mow (as it is referred to by locals) hosts 18-plus miles of hiking and mountain biking trails.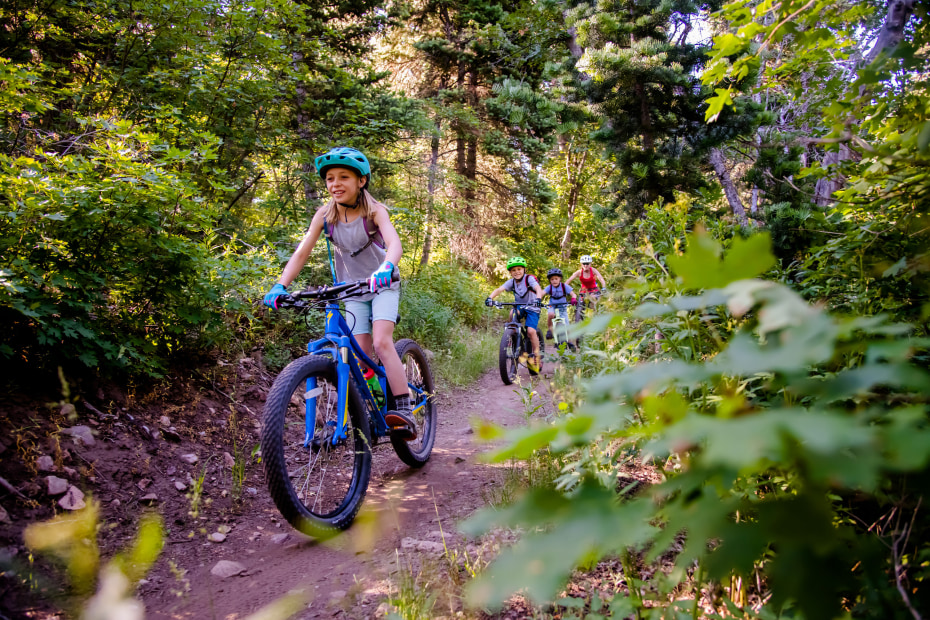 You can follow in the tracks of greatness at Snowbasin, a 2002 Olympic Winter Games venue with sweeping runs, elegant day lodges, and state-of-the-art lifts. In the warm-weather months, the park's 26 miles of trails are lift-served by the gondola for bikers and hikers.
Insider's Tip: After a day spent at Snowbasin, be sure to leave time for a stop in nearby Eden at the taxidermy-strewn Shooting Star Saloon. Open since 1879, Utah's oldest continuously operating bar serves one of the best burgers in the West.
Nordic Valley is a mellower, folksy mountain popular with local families, and the entire mountain is open for night skiing six evenings a week. Other winter activities include fat biking on the groomed Old Snowbasin Road, skating or classic Nordic skiing at North Fork Park, and snow tubing at Wasatch Parc Tubing.
In summer, cool off with a daylong rafting trip on the Weber River or climb the via ferrata in Waterfall Canyon with a guide from Utah Adventure Center. Back in town, you can sample skydiving without the airplane at iFly or get in touch with your inner Davy Crockett at Social Axe Throwing year-round.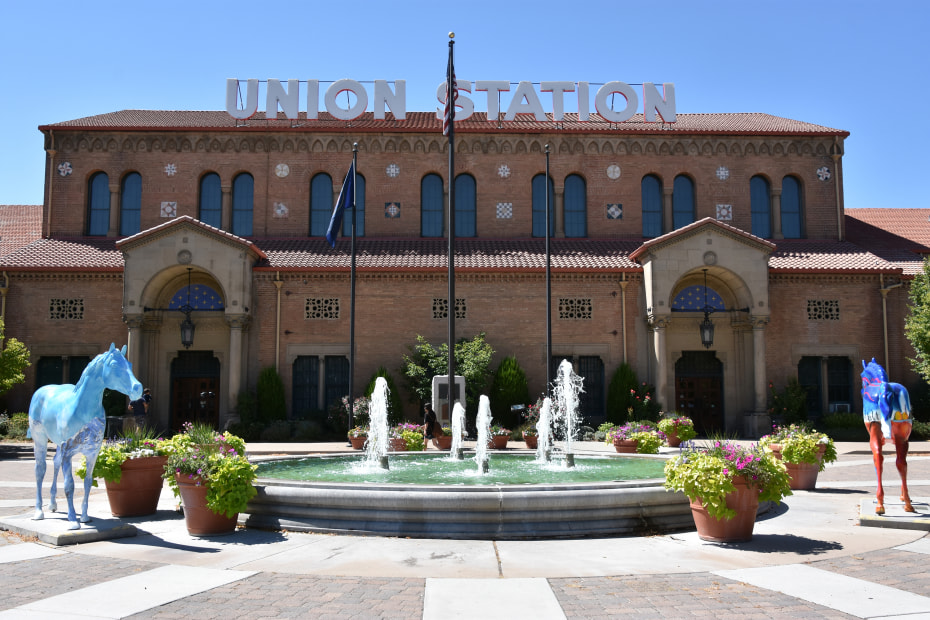 Things to See in Ogden
Located on the east end of 25th Street, Ogden Union Station gives new meaning to the notion of a "one stop shop". This multi-museum complex houses the Browning Firearms Museum, Utah State Railroad Museum, Browning-Kimball Classic Car Museum, Utah State Cowboy and Western Heritage Museum, and two art galleries.
On the street's west end is the Ogden Amphitheater, an intimate, beautifully landscaped venue that hosts dozens of performances and community events throughout the year including the Ogden Twilight Concert Series, Ogden Arts Festival, and Tunes at Noon. In the summer stop by for local produce and handmade goods from the farmers' market on Saturdays starting in June and running through September.
Insider's Tip: When the temperature drops, the amphitheater bustles with Christmas Village, complete with miniature houses dressed to the nines and sparkling against the fresh snow.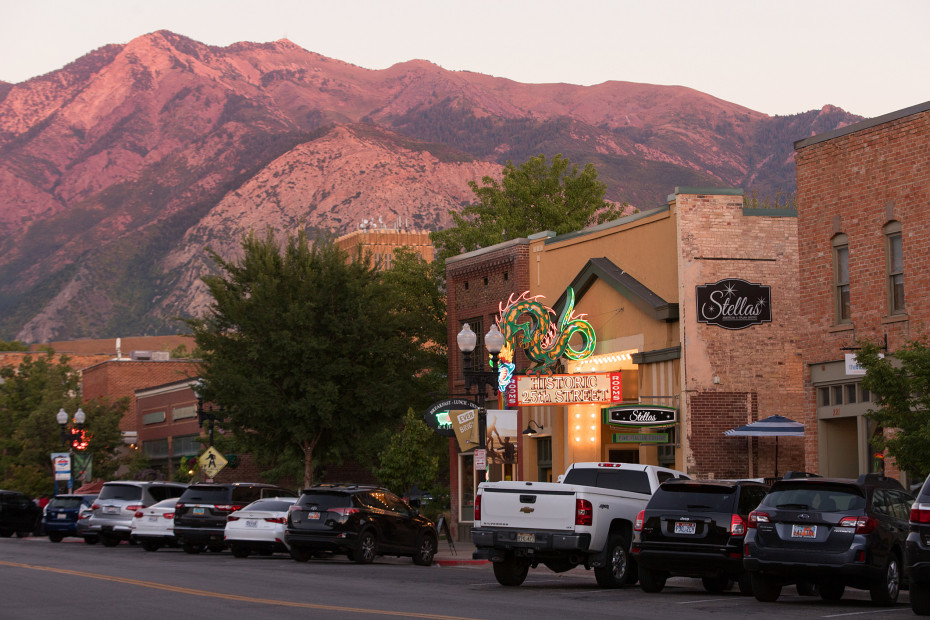 And, aptly in the middle of it all, is Historic 25th Street, a charming, yesteryear-infused backdrop for quaint galleries, cafes, and independent shops as well as beloved events like the annual Classic Car Show (the first weekend in June) and the monthly First Friday Art Stroll.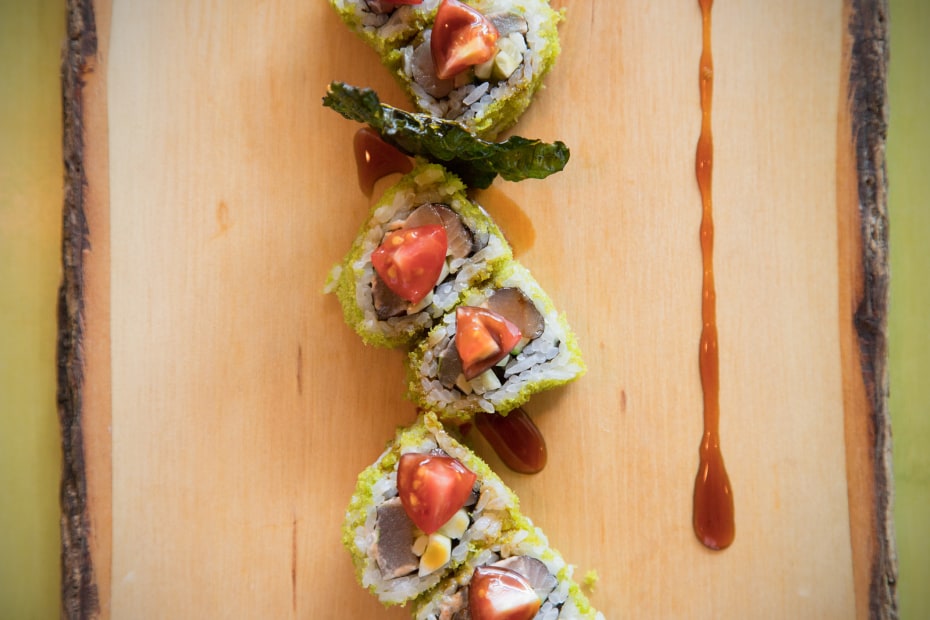 What to Eat and Drink in Ogden
Sommeliers and small plates are still few and far between in Ogden but simply prepared, flavorful fare is easy to find. For dependable eats and tasty local beer, head to Rooster's Brewing—the city's oldest suds maker—or Slackwater Pizzeria & Pub, home to a 230-bottle beer menu and excellent wood-fired pizza.
Tona Sushi Bar uses local produce and fresh fish to make its fantastic rolls. And while chicken and waffles are now about as common as hot dogs, until you've had the version served at Pig & A Jelly Jar, you haven't had the real deal. Wash it down with the house Bloody Mary during weekend brunch.
After dark, 25th Street's dozens of bars—ranging from high-brow establishments serving up craft cocktails to beer-and-a-shot kind of hang outs—touch on Ogden's rough-and-tumble past. Check out the Wild West-chic The Yes Hell. Boogey to live music most weekends at the Lighthouse Lounge, The Angry Goat, and Alleged, the latter of which opens its urban-feeling rooftop bar on warm nights.