Interior Alaska is an extraordinary place to visit. Winters are shrouded in darkness while the summer months bask in unrelenting, round-the-clock daylight. At the heart of this remote region sits Fairbanks, a former gold rush city with lingering frontier roots and warm-hearted residents who thrive in their environment of extremes. Fairbanks's persistent connection to nature is at the forefront of everything from cuisine to entertainment across this vast landscape.
1. Northern Lights
Thanks to the city's reliably clear skies and position beneath the auroral oval, Fairbanks is one of the best places in North America to view the northern lights. Aurora season—the best time to see the sky show—runs from August 21 until April 21, and Explore Fairbanks maintains a real-time aurora tracker to help visitors make the most of their viewing opportunities. If you stay three nights or more in the Fairbanks area during aurora season, your chances of spotting the northern lights are upwards of 90 percent. Though a willingness to venture out during the late evening hours helps, most hotels are happy to arrange an aurora wake-up call when the sky begins to glow. For the ultimate northern lights experience, book a stay at Borealis Basecamp and sleep in a fiberglass, window-capped igloo for an unforgettable front-row view of the skies.
2. Midnight Sun
The close of aurora season marks the beginning of midnight sun season (and yes, there's a tracker for that, too). From April 22 to August 21, the sun never quite sets on Fairbanks. The city trades its long nights for endless days, and folks head outdoors to get their fill of hiking, cycling, and lazy evenings spent with friends at a favorite restaurant. Summer solstice is peak midnight sun celebration in Fairbanks, when downtown streets welcome the annual Midnight Sun Festival, a 12-hour street fair filled with entertainment, family-friendly activities, and vendors selling Alaskan crafts and specialty foods. But visitors can experience the long days throughout the summer. Venture even deeper into the endless light by heading north for an Arctic Circle tour with Northern Alaska Tour Company. The outfit provides several options, but the one-day guided tour is ideal for those looking to experience the Arctic Circle but are short on time. This package includes a visit to the Arctic Circle Trading Post, and a private-coach ride on the rugged Dalton Highway. Adventurers will cross the Arctic Circle (and receive a commemorative certificate) and see the arctic tundra and Alaska's ice sheets.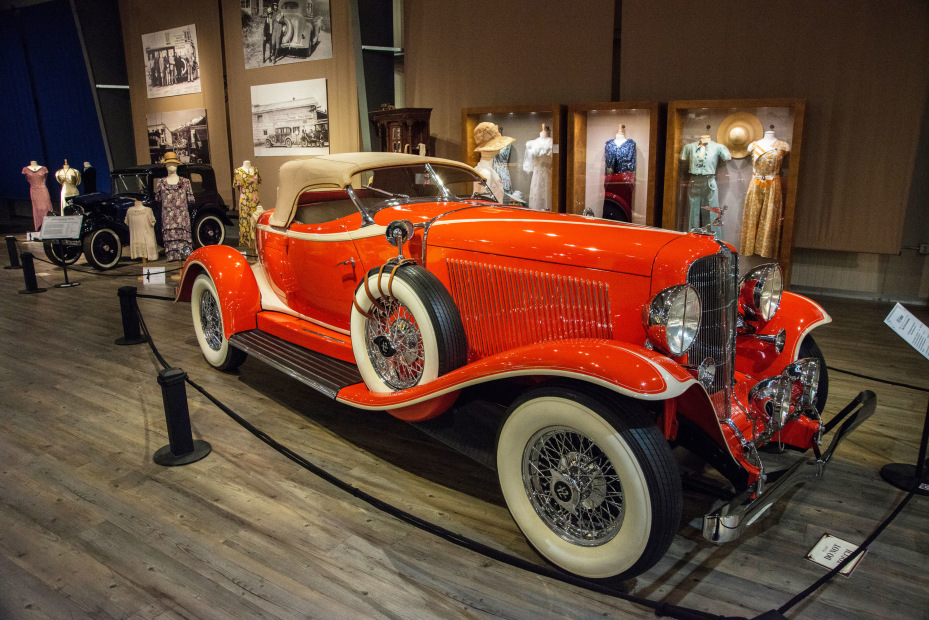 3. Fountainhead Antique Auto Museum
Fountainhead Antique Auto Museum is an unexpected delight for car and fashion enthusiasts alike. The unique collection comprises approximately 100 vehicles—nearly all of which still run—that help to tell the remarkable story of Alaska's automotive history since the late 1800s. Peppered throughout the exhibition are more than 1,000 pieces of vintage fashion, with the outfits and accessories strategically displayed to complement the automobiles of the era. Visiting here is an engrossing experience; it's so well-curated that returning to the outside world feels like traveling abruptly through time. In fact, many of the vehicles are driven around the grounds of the estate (weather permitting), making this a living museum. The gallery is open year-round, but hours are reduced from seven days a week to just two in the winter. 
4. Local Eats
Craft food and beverages are a way of life in Fairbanks thanks to local ingredients and influences from afar. Thai food has an especially rich tradition in this city, with more than 20 Thai restaurants around downtown and well beyond—each with dedicated fans proclaiming that this is the best Thai cuisine in Fairbanks. Thai House is credited as Fairbanks's original Thai restaurant and offers specialties not traditionally seen on restaurant menus. Order the Pad Sam Sa Hai, seafood sauteed in house-made chili paste, ginger, lemongrass, onions, and basil. Another Fairbanks institution, Alaska Salmon Bake is a summertime must for enjoying Alaskan salmon, cod, and halibut in an open-air atmosphere. For local baked goods, try a Dakota loaf from Great Harvest Bread Co.—the hearty bread is made with sunflower, pumpkin, and sesame seeds kneaded into honey whole wheat dough. Wandering around downtown and need to refuel? Stop for lunch at the Crepery—order the smoked salmon crepe made with wild-caught Alaskan salmon—then pop into the Fudge Pot for a sweet taste of Alaskan cranberry and vanilla fudge. Cap off the day at Hoarfrost Distillery, which produces premium hand-infused vodkas and liqueurs using regional ingredients such as spruce tips, wildflowers, and chokecherries.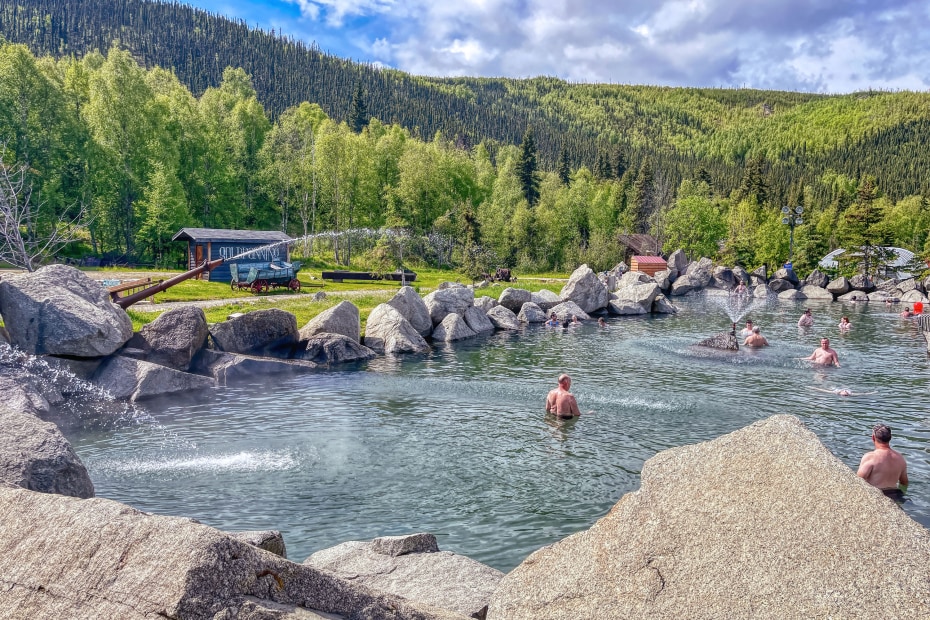 5. Hot Springs
A perfect add-on to any Fairbanks adventure is a visit to Chena Hot Springs Resort. Located 60 miles from Fairbanks, the hot springs have been a source of relaxation and healing since 1911. Today, visitors can enjoy year-round the soothing natural waters, spa treatments, and a variety of activities and tours on or near the Chena Hot Springs property. Check out the Aurora Ice Museum, learn more about ongoing renewable energy projects, or take advantage of seasonal endeavors such as dog mushing, horseback riding, ATV or snowmobile excursions, and viewing the northern lights. Chena's is a manageable day trip from Fairbanks, but better yet, make it an overnight and stay in a cabin, lodge, campsite, or private yurt provided by the resort.