Planning a road trip often comes with a laundry list of to-do's: Make sure your car is running smoothly, download all the playlists, and stock up on self-stable snacks. If your route will take you across the U.S. border, you'll want to add a few more key tasks to the mix. Such as? you say. Ah, so glad you asked! Here's what you need to know about driving into Canada or Mexico.
What do I need to drive into Canada?
For starters, it's crucial to have the right paperwork. If you're driving to Canada, each person in your vehicle must have a passport (or NEXUS card) that is valid for the duration of your visit. You also need a valid U.S. driver's license (for each driver), proof of U.S. auto insurance (which also covers Canada), and the vehicle's registration and proof of ownership. If you are borrowing or renting a car, bring a document that shows you have permission to use the vehicle, such as a rental agreement.
What do I need to drive into Mexico?
You'll need to have a few more ducks in a row to cross the border into Mexico.
First off, all visitors must provide proof of citizenship (an original birth certificate or a current passport), a valid driver's license for anyone who plans to drive, and vehicle registration and proof of ownership (or renter's permission). Each traveler also needs to buy a Mexico tourist card, which is issued by immigration officials upon entry and priced at $558 Mexican pesos (roughly $29 USD) as of January 2019. It's best to pay with cash in pesos, but major credit cards (American Express, MasterCard, or Visa) are accepted. It's important to hold onto the tourist card for the duration of your trip, because you'll be prompted to return it upon exiting Mexico—or pay a fine to replace it.
Another crucial task is to purchase car insurance from a Mexican insurance company. Standard U.S. car insurance does not cover you south of the border. Many AAA branches in Southern California and Texas can help you secure a policy from a Mexican provider for the length of your trip, whether it's one day or several weeks. Or you can get a free quote online. Prices vary, depending on the make and model of your car, the length of your visit, and driver history, but you can typically expect to pay $15 to $40 per day. AAA recommends purchasing a full-coverage policy, including property damage and public liability; this will cover you and your vehicle as well as any damage you cause to others in a collision if you're found responsible.
Drivers entering Mexico with destinations farther than 16 miles from the border (excluding the states of Baja California and Baja California Sur, and the Sonoran Free Zone which extends to kilometer 98 of Mexican Federal Highway No. 15) are also required to purchase a temporary vehicle permit and a promise-to-return-vehicle form. Both are valid for visits of up to 180 days and can be obtained from a Banjercito outpost in a Mexican consulate in the U.S. or on the Banjercito website before your trip, or at an immigration office at your official point of entry. To receive the vehicle permit, drivers must:
Be at least 18 years old, the legal driving age in Mexico.
Have a valid U.S. or Canadian driver's license.
Carry proof of citizenship (such as a current passport or original birth certificate).
Present the original registration for the vehicle.
Pay a $1,159 MXP fee (roughly $59 USD) at the point of entry using a major credit card.
A temporary permit sticker will then be applied to your vehicle's windshield.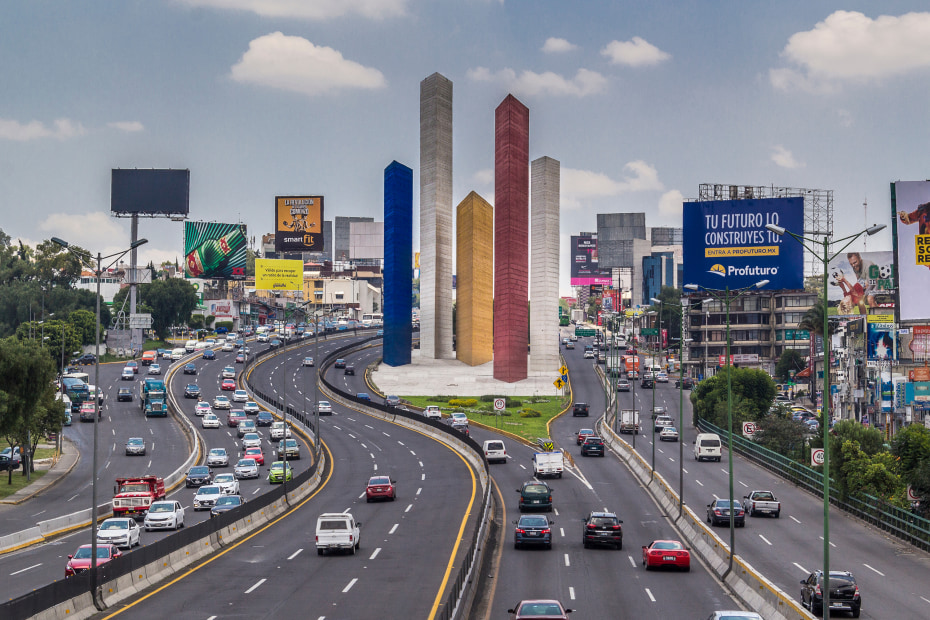 Can I drive a rental car across the border?
Yes. Many U.S. car rental companies allow a vehicle to be driven into Mexico and Canada, as long as you return it to the States on time (per your rental agreement) and in the same condition as you picked it up. Always confirm with the rental car company and ask about any restrictions before signing the agreement. Car rental agencies like Hertz will help coordinate the purchase of a Mexico insurance policy, but you'll pay more than if you procure a policy for your personal vehicle. Prices range from about $38 to $48 per day, depending on the type of vehicle. In both Canada and Mexico, border authorities require license and registration, make and model of the car, and the valid rental contract in the driver's name be presented upon arrival for all rental cars.
How long does it take to drive across the border?
When it comes to actually crossing the border in a vehicle, some dates and times are busier than others. It could take anywhere from less than 45 minutes to several hours. Various tools help predict wait times: Try the Smart Border Coalition site for expected wait times at the Mexican border, and the Canada Border Services Agency's regularly updated table or the CanBorder app for wait times and border services up north.
Are there any safety concerns?
As with any road trip, being informed and prepared will help you avoid mishaps. Road safety hugely depends on weather conditions. In some parts of Canada, you should expect sleet, hail, and/or snow in winter and spring. Before crossing the border into Canada, check with Canada Border Services Agency's list of highway and land border offices to confirm that your planned point of entry is open and operating. (Some smaller, more remote crossings are seasonal only.) You can also follow the CBSA's regional social media accounts, such as Border Services Pacific, for important road and weather updates and travel tips.
In Mexico, weather is less of a concern, although torrential rains in some parts of the country in summer and fall can make driving treacherous. Be aware of the U.S. State Department travel advisories for the area you will be visiting.
In general, driving at night on isolated roads is not advised. Highways outside Mexico City and other metropolitan areas tend to be more sparsely patrolled by Mexican authorities. Federal roads, which require tolls of roughly $60 to $200 MPX, are the safest routes to take, especially when driving a vehicle with foreign license plates. Look for signs that say "Cuota" (toll) vs. "Via Libre" (free).
Just as when you travel elsewhere, it is wise to take extra precautions during your visit to Canada or Mexico. Keep displays of wealth (jewelry, large amounts of cash, etc.) to a minimum. Be extra vigilant when visiting an ATM or a bank. Remain self-aware and mindful of your travel companions, especially when frequenting a bar or nightclub.
The State Department encourages citizens to follow its Traveler's Checklist and enroll in the free Smart Traveler Enrollment Program prior to traveling abroad. This allows you to receive safety alerts and to be contacted by the closest U.S. embassy in the event of a natural disaster or other emergency situation.
What happens if you're in a car accident?
No matter how prepared you are, collisions and breakdowns happen. When driving north or south of the U.S. border, follow the same safety guidelines you typically would at home. According to Gary Reid, manager of insurance operations and specialty products marketing for AAA, that means pull the vehicle to a safe place on the side of the road, contact help, and wait inside the car until help arrives—unless you're in a serious collision that leaves the car in danger of fire.
Roadside assistance is available in Canada for all AAA Members through a partnership with the Canadian Automobile Association (CAA). To request roadside assistance in Canada, call the number on your AAA card or 1-800-AAA-HELP, which will dispatch your call to the nearest CAA service facility. In Mexico, a government-funded fleet of mechanics and first-aid technicians called the Ángeles Verdes (Green Angels) are a free resource for travelers and nationals alike. Bilingual operators can be reached by dialing 0-7-8 from any phone in Mexico.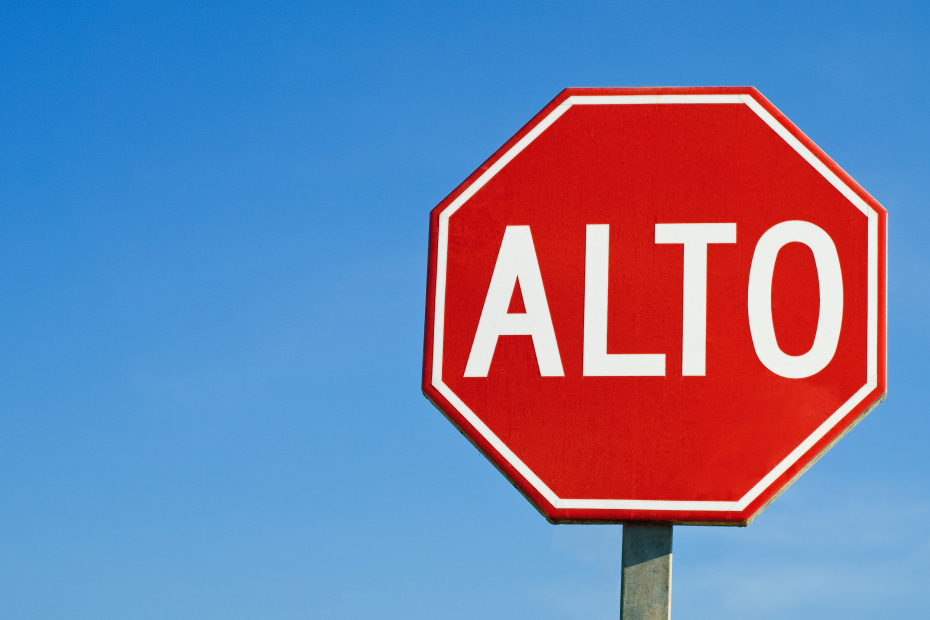 Local Tips for Driving in Canada and Mexico
Carry cash in local currency. Most gas stations in Canada and Mexico accept credit cards, but service stations in rural areas are less likely to take them.
In Mexico, gas stations attendants pump fuel for you. Make sure the fuel meter starts at "0.00" to avoid being overcharged. Most stations ask you to prepay, and leaving a tip of $10 MXP (50 cents) is appreciated.
In Canada, gas stations are often called gas bars and can be either full- or self-service. In British Columbia and Alberta, provincial laws mandate that drivers prepay for gas before filling up, and the cities of Richmond and Coquitlam prohibit self-service, so always be sure to get the help of an attendant when traveling through. Tipping is unnecessary and uncommon.
Seat belts for all passengers and hands-free cell phone technology for drivers are required by law in Canada.
In Canada and Mexico, remember that speed is calculated in kilometers, not miles. In many cars, you can switch the digital speedometer to kilometers to make it easier to follow the speed limit. Check the manual or search online for specific instructions based on the car's make and model.
Read up on local driving laws to make sure you're primed for international roads. Review straightforward guides to Canada's driving laws and Mexico's road laws before getting behind the wheel. Use extra caution when driving away from home.