As our ship sailed south toward Greece the first morning of our cruise, my husband and I realized we were getting a little vacation from parenting. It's not that we'd left our 14-year-old daughter at home. Rather, she was settling into a separate stateroom with my mother-in-law at the other end of the ship. As the rocky slopes of a Montenegro bay slid by on either side and warm Adriatic breezes stirred the air, we relaxed in a room all our own.
For the duration of our cruise, Grandma would help out with our parental duties. That included giving the stink eye to a boy my daughter met on board, who soon learned he had better not bring her back to her cabin past curfew. When not playing the capable-of-murder chaperone, Grandma shared room-service snacks with her young cabinmate, and the two of them traded tips on books and makeup. It was like a multiday, multigenerational sleepover.
In Montenegro, as we strolled the storybook town of Kotor, we found our daughter was being bird-dogged by her young Romeo. He kept popping up in the tiled piazzas and from behind pots of bright-red geraniums. My daughter finally managed to explain to him that this was a family day. Grandma shot him one of her looks.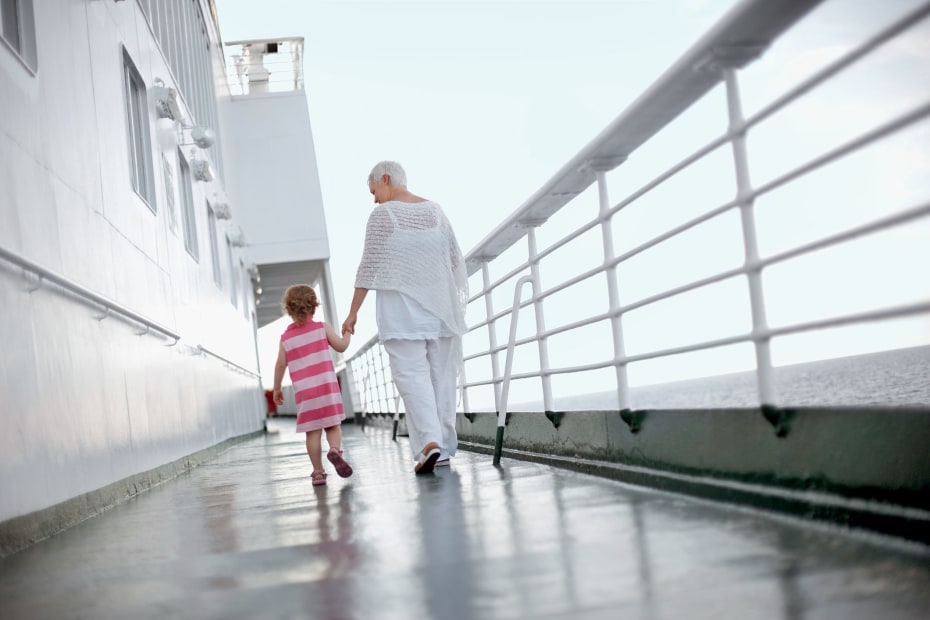 Back on board, we found that the cruise offered something for each of us. My husband could spend hours in a deck chair with his eyes closed behind his book. I enjoyed salsa dancing on a roomy dance floor in the lounge. Our daughter could hang out at the pool with a group of kids her age. And Grandma got to dress up for dinner in the formal dining room and think back longingly to a time when people didn't go out in public in their pajamas. And it seems others have discovered the same: A recent forecast by the Cruise Lines International Association named multigenerational cruising one of the top industry trends for 2019.
Grandma did in fact look elegant at our dinner table, which we shared every night with two Italian families. "Tell your grandma she looks beautiful," the Italians told my daughter. (We'd been living in Italy for three years, so she could translate.) "Tell your grandma she has pretty eyes." I don't know whether my mother-in-law was more charmed by their compliments or by her granddaughter's language skills.
On Cephalonia we ate grilled octopus, then my daughter and I headed out to shop. My husband stayed behind; he considers recreational shopping a symptom of moral failure. Grandma, not in the market just then for a tie-dyed sundress or sassy T-shirt, was happy to linger at our lunch table and have some time alone with her son.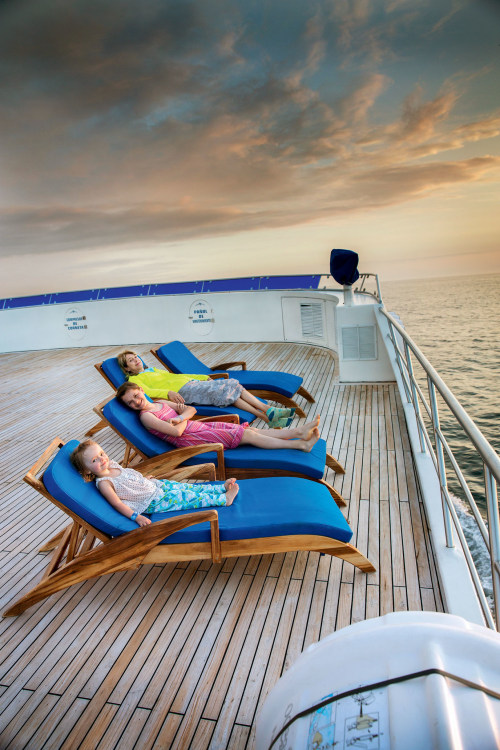 After touring Athens the next day, we headed to Mykonos, our last stop. We'd planned on a beach day. My husband, my daughter, and I were excited, but Grandma opted out. The three of us took a bus through hills studded with white stucco houses to a sugar-sand beach on the south side of the island. There, my daughter swam with her friends from the ship in crystal-blue water, while Mom and Dad basked on a king-size chaise and ate grilled fish.
Back on board, Grandma had spent the day reading and getting a massage. She was happy and rested; we were happy and exhausted. None of us felt like we'd missed out.
It was, in its way, the perfect family vacation. How else could the four of us explore a series of richly exotic destinations, indulge in activities we each loved to do, eat what we each wanted, and then fall into comfy beds, our belongings close at hand, at the end of the day? It worked out great for everyone—except, perhaps, for Romeo.