National Cowboy Poetry Gathering in Elko, Nevada
Cowboys and devotees of the Old West make sweet poetry when they meet in eastern Nevada.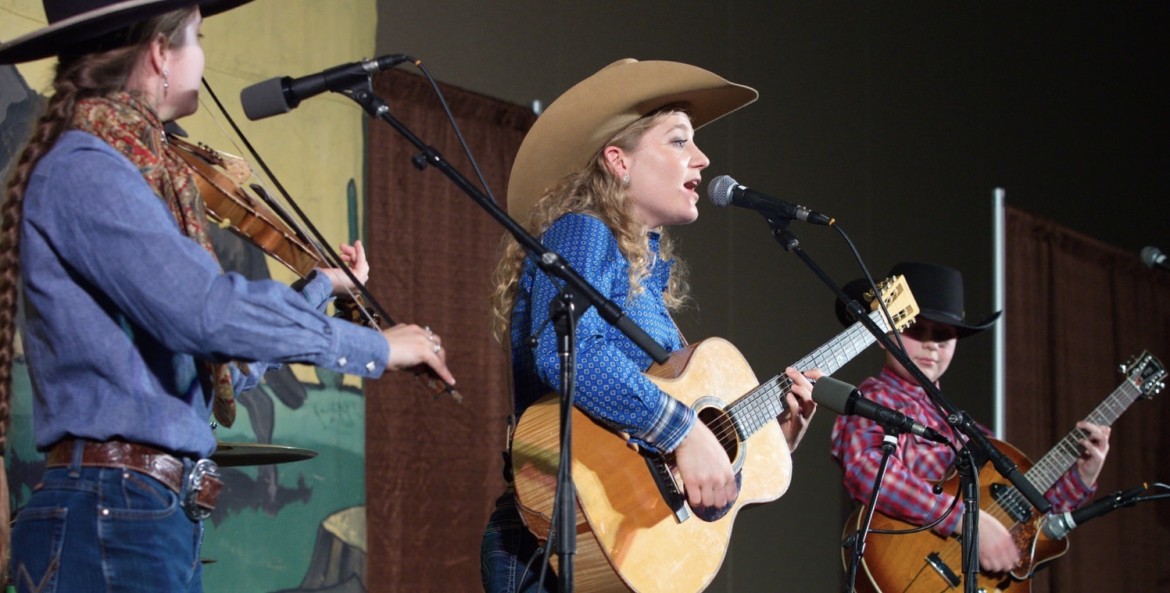 If you hanker for a touch of the Old West, head to Elko, Nevada. Located on I-80, about halfway between Salt Lake City and Reno, Elko sits at the center of one of the largest ranching territories in the United States. Every January the city welcomes cowhands, ranchers, and other aficionados of Western life to the National Cowboy Poetry Gathering.
The weeklong festival, held at the end of January every year, ropes in western aficionados with poetry, music, and seminars that celebrate cowboy culture. If you fancy a little toe tapping, you can kick up your heels to cowboy bands. Classes teach skills such as Italian ranch cooking and horsehair hitching. On a more serious note, workshops invite discussion of Western conservation with ranchers, environmentalists, historians, and park service professionals.
You can, of course, hear rhyming and free-verse odes on everything from roping cows to leaving tofu out for the birds to eat, with poems by such renowned cowboy bards as Waddie Mitchell, whose "Pride Goeth" bemoans his truck breaking down:
And wun't cha know it's gonna snow, and me without a coat. 
Oh ain't this bliss? It's times like this that really git my goat.
If you plan to attend, note that some area hotels book up a year in advance.
To delve into the Old West, stop by the Western Folklife Center. Housed in the historic 1913 Pioneer Hotel, it pays homage to earlier, wilder days with exhibits that include antique saddles and an album entitled Why the Cowboy Sings. The Northeastern Nevada Museum, on Idaho Street, displays artifacts from six-shooters to rare Shoshone and Paiute baskets and buckskin cradleboards. If you crave a modern Western souvenir, visit the J.M. Capriola Company on Commercial Street for a custom saddle or some mustache wax.
After exploring Elko, you may want to head to the popular Star Hotel, a 1910 Basque restaurant, for a meal of pork tenderloin with pimento (known as Basque lomo) or succulent steak served family style.
If you can't make the cowboy gathering, don't despair. Elko throws another bash around the beginning July: the National Basque Festival. It's a weekend of traditional food, dance, and manly events like a wood-chopping contest and a running of the bulls.