As the weather around San Francisco turns cool and wet, the fog clears, animals are on the move, and the hills come alive. These hikes highlighting the area's wild side are worthwhile anytime, but they especially deliver in winter.
See migrating animals.
Most of the year, male and female elephant seals travel separately in the deep ocean. So when they rejoin to mate in winter, it's party time. In December and January, visitors to Año Nuevo Natural Preserve who join a naturalist-led three-mile walk can watch 4,000–5,000-pound bulls bump chests as they battle for dominance.
Also try: A three-mile loop at Hayward Regional Shoreline leads past tidal Cogswell Marsh, which teems with birds heading south.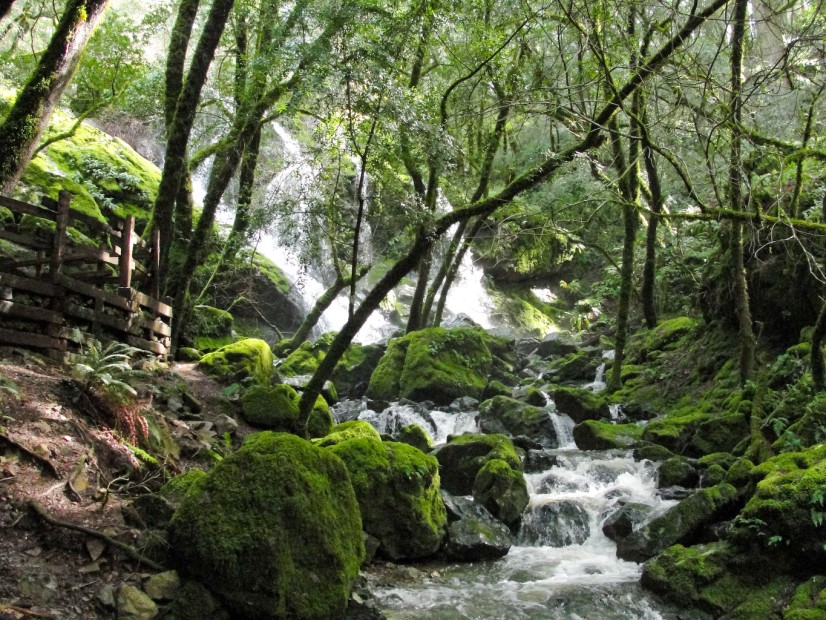 Listen to plentiful waterfalls.
When it rains, the landscape rushes to life, and Cataract Falls is no exception. The three-mile out-and-back Cataract Trail in the Mount Tamalpais Watershed builds up your anticipation from the start: A splashing creek keeps you company on the steep path from Fairfax-Bolinas Road all the way to a series of beautiful cascades that tumble from pool to pool. (Should the road be closed, which occasionally happens in winter, the falls can be accessed from the Rock Spring trailhead.)
Also try: The one-mile Waterfall Loop at Uvas Canyon County Park near Morgan Hill winds under oaks and maples, and bridges Swanson Creek on its way to four pretty falls.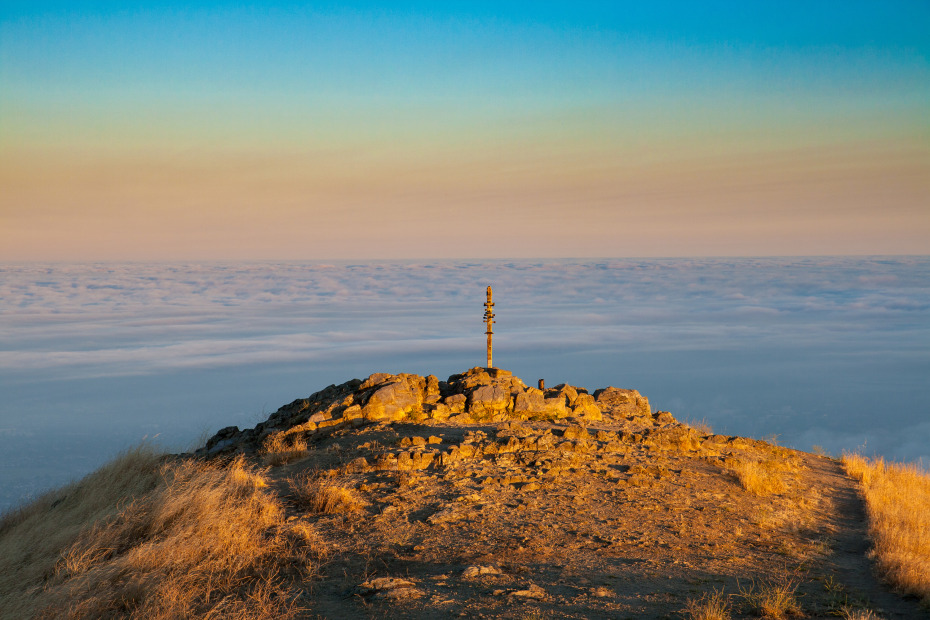 Seek out clear skies.
Winter in San Francisco is the best—or at least the most dependable—time to plan a beach trip. Low temperatures keep fog at bay, promising clear views for hikes on the Coastal Trail at Lands End. Three miles round-trip, this bluff-top walk passes the waterside ruins of Sutro Baths, shipwrecks, and a sweeping vista of Marin Headlands and the entire Golden Gate Bridge—not just half of it poking out from a cloud.
Also try: When the heat breaks, it's time to tackle the exposed six-mile workout to the top of Fremont's Mission Peak and back. The panoramic view is especially vivid following rainstorms.
Soak in glorious quiet.
Peaceful year round, Henry Cowell Redwoods State Park sees the fewest visitors in winter, a perfect time to wander the pine needle carpet under hushed redwoods and to hike to the observation deck, where you'll likely have its 360-degree view of the Santa Cruz Mountains and Monterey Bay all to yourself.
Also try: At 87,000 acres, Henry W. Coe State Park is huge, so hikers get plenty of wilderness to themselves on the steep rolling hills blanketed in oak and manzanita, especially in the cool, wet season.