Looking for a u-pick farm? Try one of these destinations across the West, or visit pickyourown.org for more options. Remember to pack sunscreen, a hat, and your own containers. Wear sturdy shoes and clothes you don't mind getting dirty or stained. Weather and other factors can impact harvest times; call ahead before visiting to confirm seasonal hours and availability.
California
Fifty-five miles east of San Francisco, a multitude of farms in Brentwood grows everything including berries, stone fruits, tomatoes, and corn. Visit Smith Family Farm for velvety peaches, tangy plums, and hybrid apriums. After collecting fruit in the orchard, visitors can check out planting demonstrations, hayrides, and beehives. Call ahead to confirm the schedule of events.
El Dorado County in the Sierra Foothills may be famous for autumn apples, but it's early summer cherries that shine at the American River Cherry Company. The company once shipped firm, flavorful Utah Giants to U.S. presidents and the emperor of Japan; today you're more likely to encounter Bings. Pick a basketful, then have a picnic and gaze at the resident koi.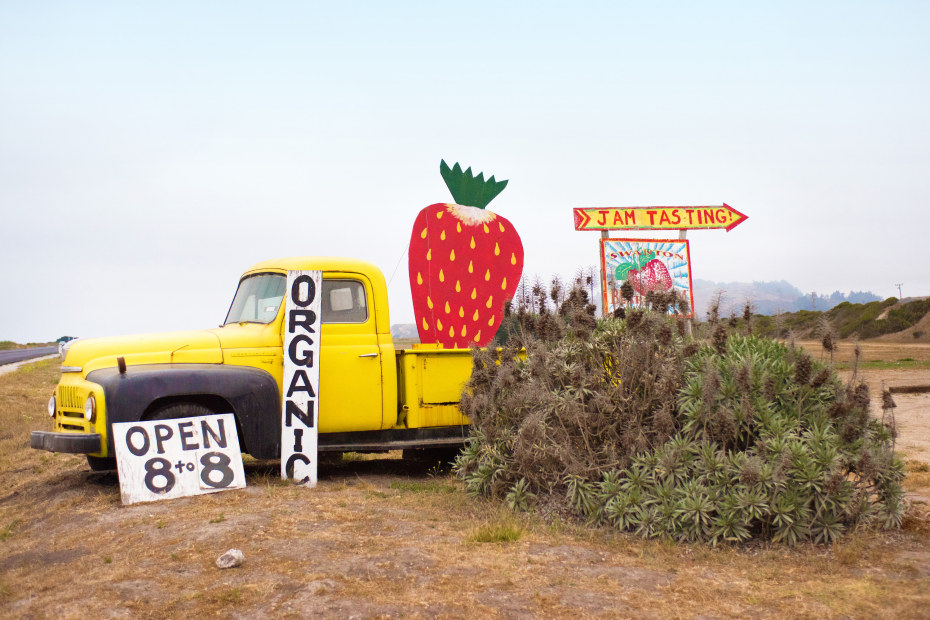 On the Santa Cruz coast, Swanton Berry Farm near Davenport makes a great stop for organic u-pick strawberries. Its farm stand also sells baked goods and small-batch preserves.
Nevada
Some 60 miles east of Reno, the Lahontan Valley desert area is known for growing ultrasweet Hearts of Gold cantaloupes. Buy them straight from the source at Lattin Farms, which also offers u-pick raspberries.
Utah
Carefully maintained fruit and nut orchards—living relics from the Fruita pioneer community—still yield their historic harvest at Capitol Reef National Park in south central Utah. In mid-June, u-pickers can fuel up on heirloom cherries and apricots, then explore the park's red rock landscape.
Oregon
Blueberries abound in the valleys outside of Eugene. Upriver Organics lets visitors pick strawberries and give varieties of blueberries, including sweet Jerseys and aromatic Bluerays.
U-pick farms dot Sauvie Island, a rural paradise on the Columbia River just 15 minutes north of Portland. Try Columbia Farms or Douglas Farm for fields of summer berries. Late in July, Douglas has u-pick peaches, too.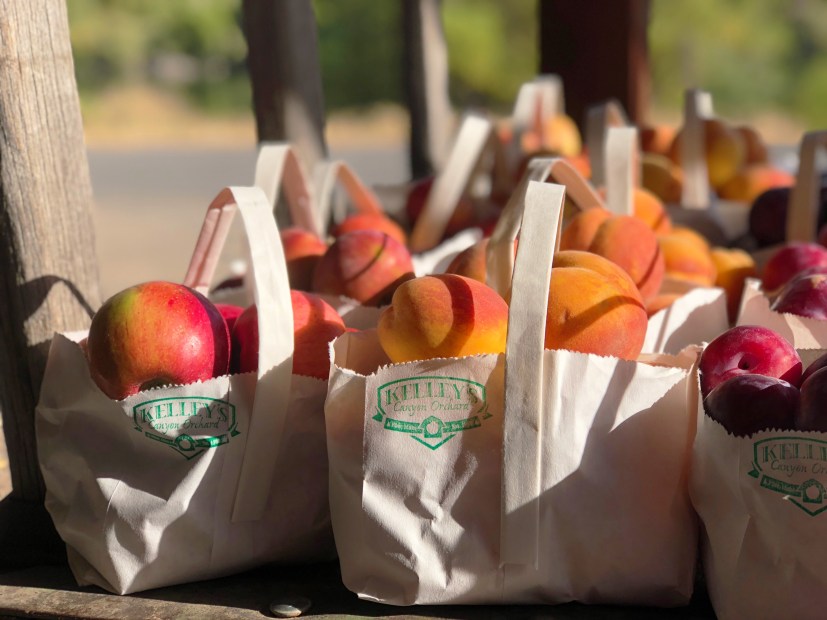 Idaho
Fruit growers in the bucolic communities of Buhl and Filer have farmed the Snake River Canyon west of Twin Falls for more than a century. Visit Kelley's Canyon Orchard, which got its start in 1908, for u-pick cherries, peaches, pears and more. Kelley's also offers already picked options for purchase, including watermelon, cantaloupe, and tomatoes.
Washington
Cherries and other stone fruit thrive alongside grapes in the volcanic soil of the Yakima Valley, which is also known for its wine. Celebrate Cherry and Berry Days at Bill's Berry Farm with hayrides, pony rides, hot cherry doughnuts, and cherries ripe for the picking.