This year may look different, but there are still plenty of wonderful fall activities to safely enjoy. Whether you want to cozy up at home or escape into nature, experience autumn's earthly delights and Halloween fun with these ideas.
Bundle up for an outdoor movie.
Enjoy the crisp autumn air while you indulge in classic supernatural or scary films such as Ghostbusters, Halloweentown, and The Shining. If you don't have the gear for a backyard movie marathon, many audio-visual rental companies, including FunFlicks and Avista, have screens and projectors available.
Miss the big screen? Drive-in movie theaters have been experiencing a resurgence, and many of them will remain up and running well into the fall. In California's Marin County, the Lark Theater is hosting Lark Drive-In — Movies Under the Stars—a pop-up outdoor theater with a 40-foot blowup screen and enough room for more than 100 cars—for families through October. There are also a bevy of West Wind Drive-In Theaters throughout the West in cities like San Jose, Calif., Reno, Nev., and Glendale, Ariz., so you can catch first-run movies and beloved standbys.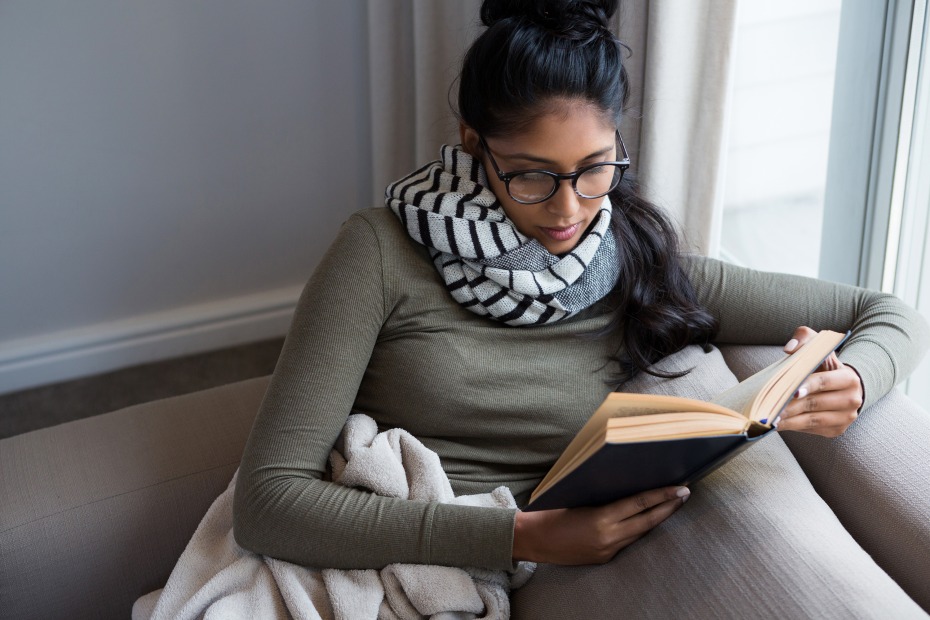 Get cozy with an autumnal book.
When the temperature starts to dip, grab your favorite blanket and settle in with a book that perfectly captures the spirit of the season. Ali Smith's Autumn, a fictional tale highlighting the friendship between a 101-year-old man and a 32-year-old woman that's the first in a seasonal quartet of writings, and Erin Morgenstern's The Night Circus, a novel about a magic-infused wandering circus set amid the backdrop of fall, are great places to start. Looking for kids books or a deep dive into the science behind golden foliage? Goodreads has dozens of fall reading lists to help you pick. If you miss reading with others, the Silent Book Club is hosting localized online meetings so that you escape into your own literary world while still enjoying company.
Embark on a socially distant tour.
Farms, ranches, and wineries are finding new and innovative ways to attract visitors without compromising safety (think private tours, having guests drive themselves to each stop, and spacing out onsite seating). Marin and Sonoma Counties' private Food & Farm Tours highlight some of the best edible delights in the area: Get a behind-the-scenes look at artisanal cheesemaking and Tomales Bay oysters. Learn about the distinct soils and climates that help create Six Sigma Ranch's award-winning wines on an all-terrain vehicle tour in Northern California's Lake County.
Stemple Creek Ranch in West Marin is pairing staggered small-group hikes with a locally sourced boxed lunch from Sonoma County's Estero Cafe and private picnic spots at which to enjoy them. Oregon's Farm 2 Fork Tours is hosting small-group culinary excursions to dairies, farms, and fishing communities in Tillamook and Willamette Valley Counties where you can learn about wild fermented beer made from local ingredients or find out what goes into making a happy cow (hint: good living conditions go a long way!).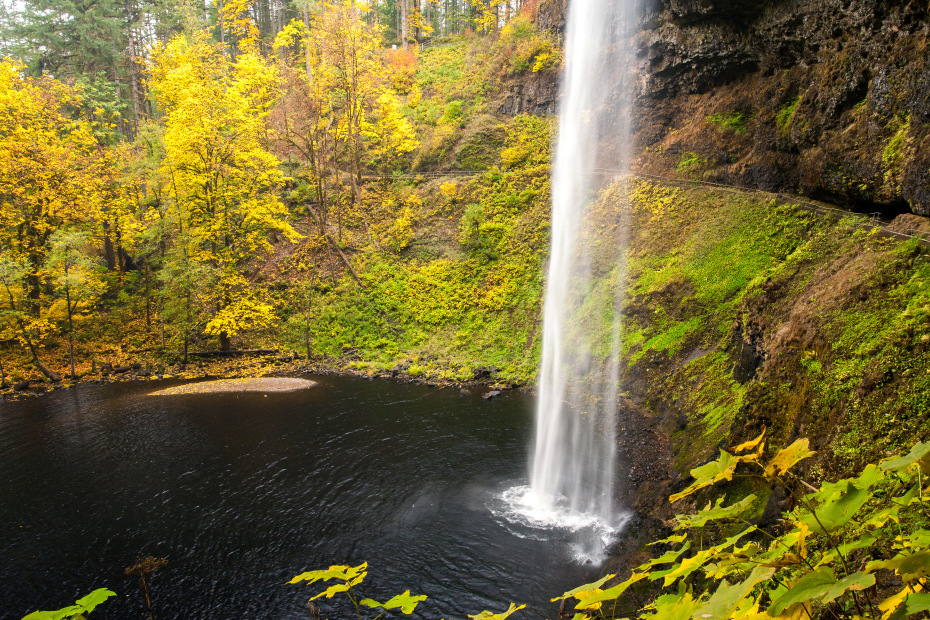 Hike through autumnal hues.
Lace up your boots and trek across the ever-changing landscape. In Bend, Oregon, the 12-plus-mile Deschutes River Trail winds through golden aspen trees and includes accessible paved portions starting in the Old Mill District. With more than 24 miles of walking trails, Silver Falls State Park near Silverton, Oregon, comes alive with orange and yellow maple leaves that offset nearly a dozen stand-alone cascades. Both of these spots have been heavily trafficked in the past, so set out on a weekday, earlier in the day, or later in the afternoon to enjoy quieter trails. You'll also find some drool-worthy fall scenery along the trails of Nevada's Spring Mountains National Recreation Area (including Mount Charleston), Bishop Creek Canyon in California's Eastern Sierras, and Nevada City in the Sierra foothills.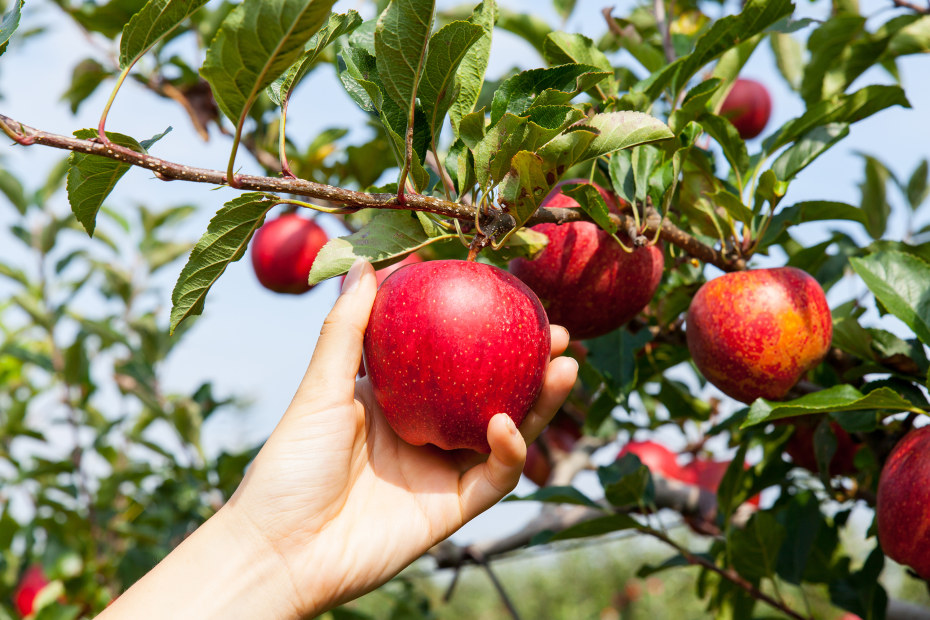 Pick your own apples.
Many farms across the West are still planning to offer apple picking this season, albeit with mask requirements and social distance guidelines in place. Just northeast of Sacramento, California's Apple Hill Growers represents more than 50 family farms in El Dorado County, and their website will have updated info on u-pick listings as farms announce openings. Over in Sonoma County's Sebastopol, Apple-A-Day Ratzlaff Ranch will feature physically distant u-pick offerings of Gravenstein and Roman Beauties apples come mid-September, depending on when they're ripe. Call ahead to reserve a time.
Bonus: Up near Mount Shasta, Hunter Orchards, an organic family farm, is hosting a pumpkin patch in October with ample room for maintaining space while choosing the perfect gourd.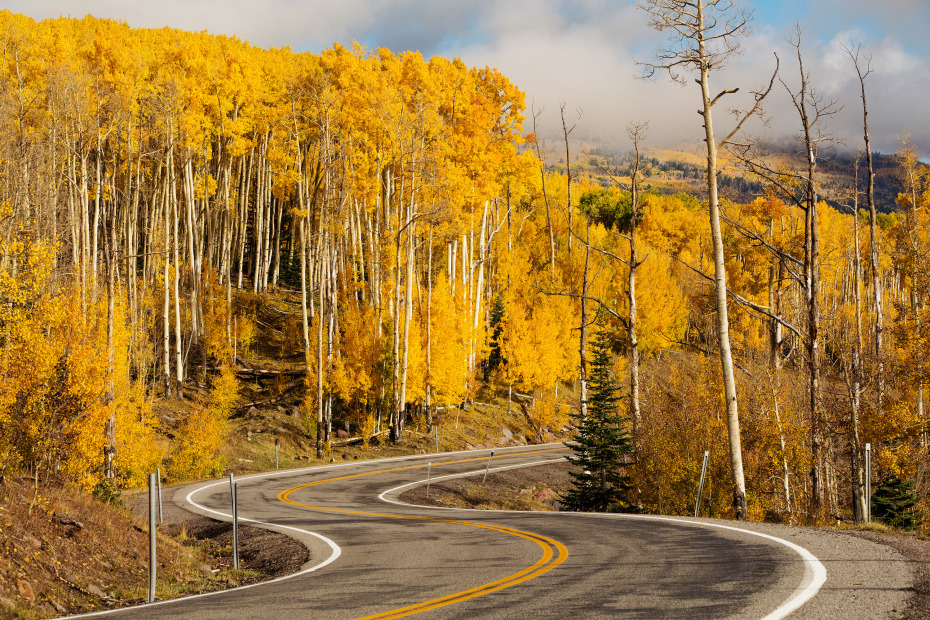 Drive a scenic byway.
With landscapes lit up with shades of fiery red and burnt orange, autumn is one of the best times of year to take in the sights with a leisurely drive. Thankfully the West is awash with a wonderful array of scenic byways that you can tackle either in part or in full. At 172 miles, Oregon's Rogue-Umpqua Scenic Byway travels through dense forest, past dazzling waterfalls, and along the shores of Diamond Lake from Roseburg to the Upper Rogue River, with stops for fishing, hiking, and gawking at bigleaf maples, red alders, and oaks en route. Utah's Highway 12 Scenic Byway connects the national parks of Capitol Reef and Bryce Canyon and features jaw-dropping sights, including sandstone bluffs, narrow canyons, and Escalante Petrified Forest State Park's fossils and preserved dinosaur bones.