In most states, summer ushers in festival season. But Arizona becomes the life of the party from November to February, when balmy temps and holiday fêtes put everyone in a celebratory mood.   
At this smorgasbord of fiestas, you can savor holiday lights, hoop dancing, birdwatching, ropin' and ridin', historic parades, and more.
Festival of Lights and Boat Parade of Lights, Lake Havasu City
Festival: November 24-January 7; Parade: December 9
In this proudly over-the-top pair of galas, English Village and London Bridge Resort glisten with more than 500,000 lights that reflect in the rippling water. On the first day of the free festival, swimmers race across the Bridgewater Channel, striving for the right to switch on the lights that turn the town's English Village into scenes from a Hallmark holiday movie. During the boat parade, pontoons and yachts ablaze with blinking lights and decor galore cruise under the London Bridge. 
Las Noches de las Luminarias, Desert Botanical Garden, Phoenix
November 24, 25; December 1-2, 8-9, 15-16, 19-23, 26-30
During this quintessentially Southwestern holiday celebration, visitors stroll among 8,000 luminarias as carolers, folk singers, Latin bands, and Native American storytellers entertain throughout the glimmering garden. This year, don't miss the Fernando Botero: El Maestro exhibition, showcasing paintings, drawings, and monumental sculpture from the recently deceased Colombian artist known for his whimsical, voluptuous characters.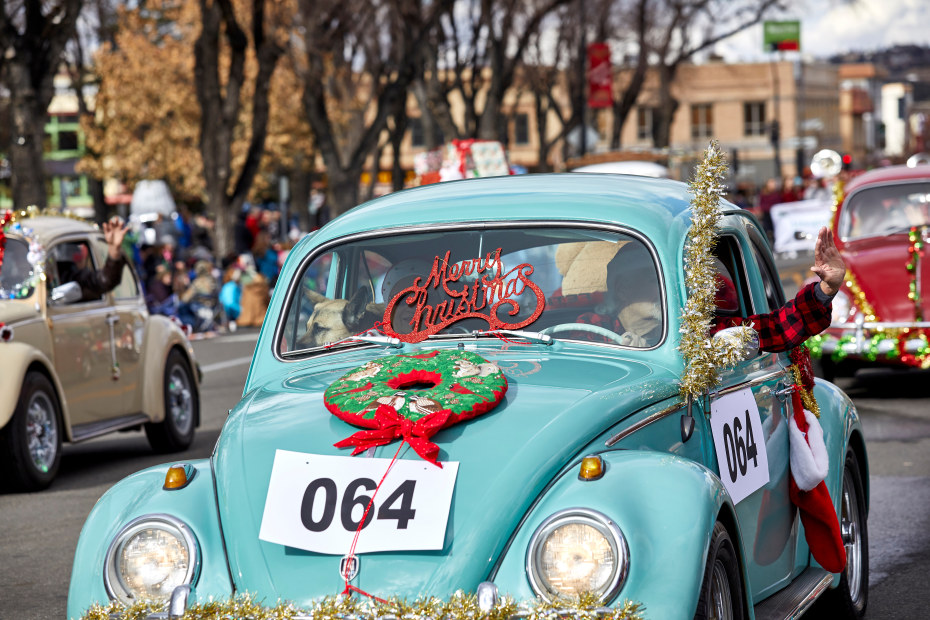 Christmas Parades, Village, and Christkindl Market, Prescott 
November 25; December 2, 15-17
Billing itself as Arizona's Christmas City, Prescott hosts a flurry of winter festivals. The season kicks off with illuminated floats at the Holiday Light Parade & Bonfire Festival (November 25). On December 2, Santa makes his debut in a Christmas parade, and the iconic courthouse and 80 surrounding trees glitter with multicolored lights. December 15-17, a German-style Christmas market complete with horse-drawn carriages and a biergarten give this historic town a gemütlich mood.
Tempe Festival of the Arts
December 1-3
One of the oldest festivals in the Southwest, this 55-year-old bash attracts around 225,000 visitors and 350 artists to historic Mill Avenue. Locals return every year to the free event to bask in the communal vibe, meet new makers, and revisit their favorite creatives. Street entertainers, musicians, a face painter, juggler, and a bluegrass band combine to create a carnivalesque atmosphere. 
Tucson Fourth Avenue Street Fair 
December 8-10
The Old Pueblo's quirky Fourth Avenue turns into a kaleidoscopic jamboree during this free event. More than 350 artists from around the world join artisan soap- and salve-makers, craftspeople, and indie food vendors peddling their wares. Visitors of all ages can jive to live music at two stages, and the kiddos can enjoy an art area, face painting, balloons, and jugglers. 
Wings Over Willcox Birding & Nature Festival
January 11-14
Every winter, thousands of sandhill cranes migrate to Sulphur Springs Valley to roost and fly around the lakes and grasslands. With them arrive nature lovers and enthusiastic experts leading field trips on birdwatching, geology, hawk stalking, and sandhill crane seeking. Guides also lead excursions exploring Willcox's cultural bounty, including winemaking and cattle ranching.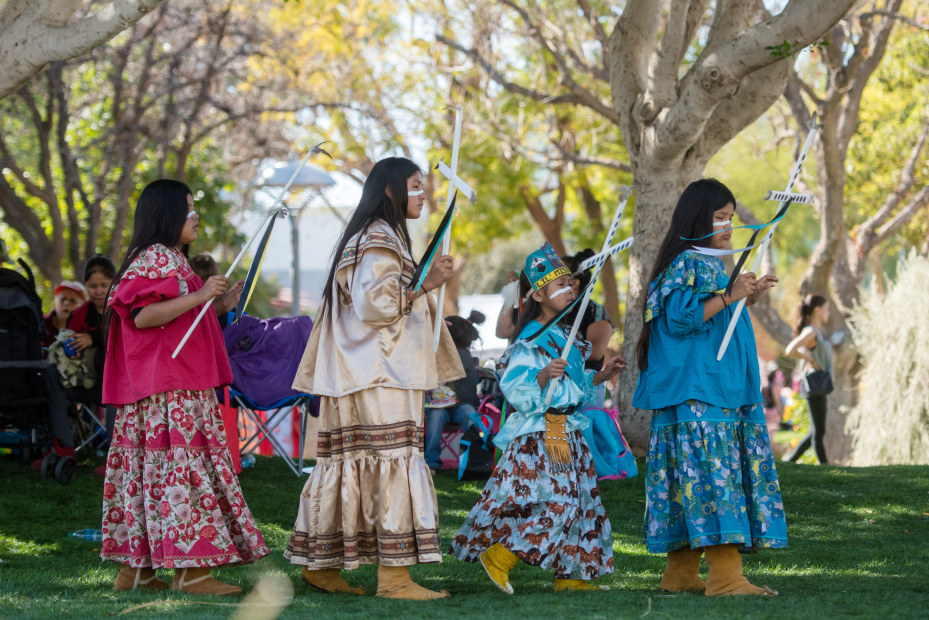 Parada del Sol and Arizona Indian Festival, Scottsdale
February 3-4
One of the world's largest horse-drawn parades, the Parada del Sol corrals numerous celebrations of Wild West history. The festivities giddy-up when the Hashknife Pony Express arrives from Holbrook bearing letters for the U.S. Postal Service. (Anyone can mail a letter via this iconic delivery system by purchasing a Pony Express Mailer at select post offices or by mailing your letter inside another envelope with "Via Pony Express" written in the lower left corner to Postmaster PO Box 118, Holbrook, Arizona 86025.) Then, the parade gallops into Old Town, featuring dancing horses, stagecoaches, floats, Native American and folklorico dancers, and mariachi bands. The event is part of Scottsdale Western Week, which includes the Arizona Indian Festival, when ambassadors from around 22 tribes honor their cultures through song, dance, storytelling, food, and traditional dwellings.  
Hoop Dance Championship, Phoenix
February 17-18
Indigenous communities throughout North America keep alive a long tradition of hoop dancing—a captivating practice borne out of healing ceremonies. Virtuoso dancers gather at the Heard Museum and don handmade regalia decorated with colorful beadwork and rattles fashioned from turtle shells and deer hooves. Their choreography incorporates storytelling and a whirlwind of maneuvers with as many as 50 hoops. 
Tucson Rodeo & Parade, Tucson
February 17-25
When the first Tucson Rodeo was held in 1925, federal officials destroyed 3,000 gallons of moonshine, and a newspaper headline announced "Cowboys Are Asked Not to Shoot Up the Town." The event remains a riot of activity, launching with the world's longest non-motorized parade—a 2.5-mile procession of horse-drawn coaches, wranglers, folk dancers, and marching bands. Next, professionals vie for titles in bareback riding, steer wrestling, saddle bronc riding, and bull riding. Cowgirls and cowboys aged 4 to 6 ride sheep, while older kids compete in roping, steer riding, and barrel racing. 
Sedona International Film Festival, Sedona
February 24-March 3
Red rock country's cinematic scenery serves as an ideal stage for the 30th annual Sedona International Film Festival. Held at the arthouse Mary D. Fisher Theatre and other theaters in the area, Sedona's largest event features more than 150 independent international films, plus Q&As with filmmakers and free workshops. The offerings include family films, the thought-provoking Native American Film Series, the inspiring Sustainable Film Series, and powerful Docs that Make a Difference.