Sights and Events
The Agate Festival at the Yachats Commons (Jan. 18–19) attracts lovers of the colorful stones, which are plentiful hereabouts. Enjoy geology demos as well as the simple pleasure of admiring thousands of gems, crystals, fossils, and more. Take a stone you find on a nearby beach—low tide is best—to the Rock Doc for evaluation, or view the six stunning agate panels at the Yachats Community Presbyterian Church.
Outdoors
Borrow binoculars at the Cape Perpetua Visitor Center three miles south of town—or bring your own—to view migrating whales from its outdoor observation stations. The center is also home to interpretive exhibits where you can learn about the surrounding forest habitat; a Saturday speaker series features experts on beach mammals, birds, oceanography, and forestry. Follow the Captain Cook Trail from the visitor center past an old Civilian Conservation Corps camp to bountiful tide pools onshore. From the Cape Perpetua trailhead, athletic hikers can scale an ancient rocky headland; the rewards are incredible coastal views and a good chance to spot ospreys and eagles.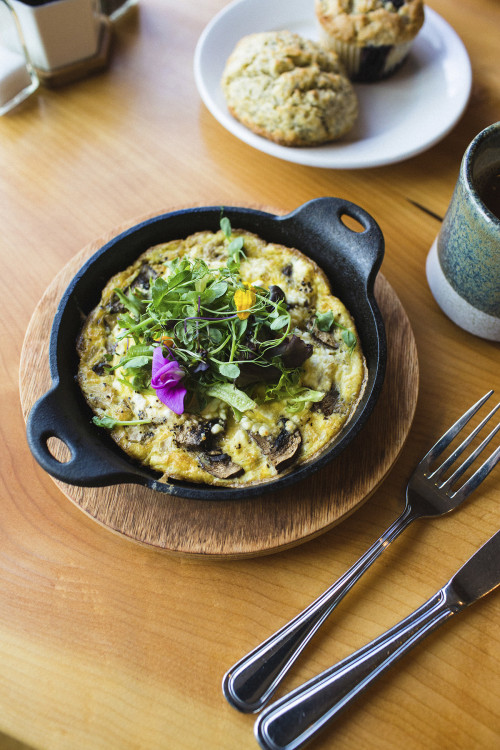 Eats
A bright new breakfast and lunch spot, Beach Street Kitchen, fortifies early morning beach walkers with locally roasted coffee and individual mushroom and goat cheese frittatas, each served in its own cast-iron skillet. Vegans, ask about the plant-based egg substitute. 
Seafood dominates the vast menu at the Drift Inn, but don't overlook the wood-fired pizzas. Or just have both by ordering the new seafood pizza combo, topped with Dungeness crab, prawns, avocado, artichoke hearts, and romesco sauce. Don't leave without checking out the artistically decorated umbrellas on the ceiling and the muscled merman mural. The inn also regularly features live music.
Reclaimed old-growth Douglas fir timbers gird the open dining room at Yachats Brewing. The 30 taps flow with creative brews—including some nonalcoholic options—utilizing coastal ingredients and themes, with eats to match. Pair an heirloom bean hummus on chimichurri flatbread with a Marbled Murrelet Irish-style stout, or nibble on a fermented vegetable sampler while sipping a local berry kombucha.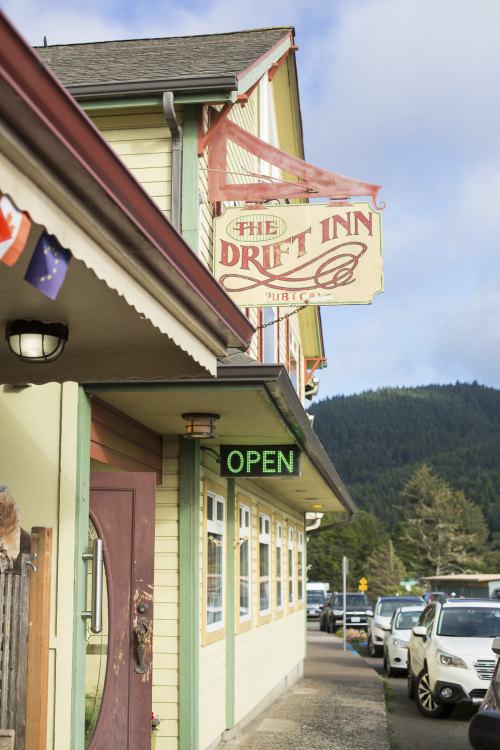 Shops
The Laughing Crab Gallery, one of the town's newer art venues, provides a welcoming refuge from the rain with its cozy fireplace across from the Yachats Commons. Inside, visitors find upcycled jewelry, stained glass hangings, and other work from more than 40 Oregon artists. Metalwork by co-owner Gary Manos depicts marine life such as otters, anglerfish, and octopuses. 
Well-known as a coffee shop and breakfast joint, Green Salmon Coffee Company hawks its own custom organic java, cocoa, and tea blends too. Expert roaster Adrian Beatty recommends the reishi–green tea–latte mix, in packages to take home, or the lavender-rosemary cocoa.