Travel can change us, opening our eyes and minds to new sights and new ideas. Trouble is, travel may also be changing the planet, in some not-so-marvelous ways.
On a global scale, tourism is responsible for 8 percent of yearly greenhouse gas emissions, five times the amount generated by powering all the homes in the United States. And that number is likely to grow: In 2030, 1.8 billion people are expected to travel internationally, 400 million more than the record high in 2018.
But the answer isn't to stop traveling altogether, says Gregory Miller, executive director of the Center for Responsible Travel. Tourism is an essential engine in local economies all over the planet, contributing more than 10 percent of the global GDP.
"People shouldn't feel guilty that they want to travel," says Miller. "But there are also ways to offset or reduce [the consequences]." To scale down the environmental impact of your next trip, try these ecofriendly suggestions, sorted into two broad categories.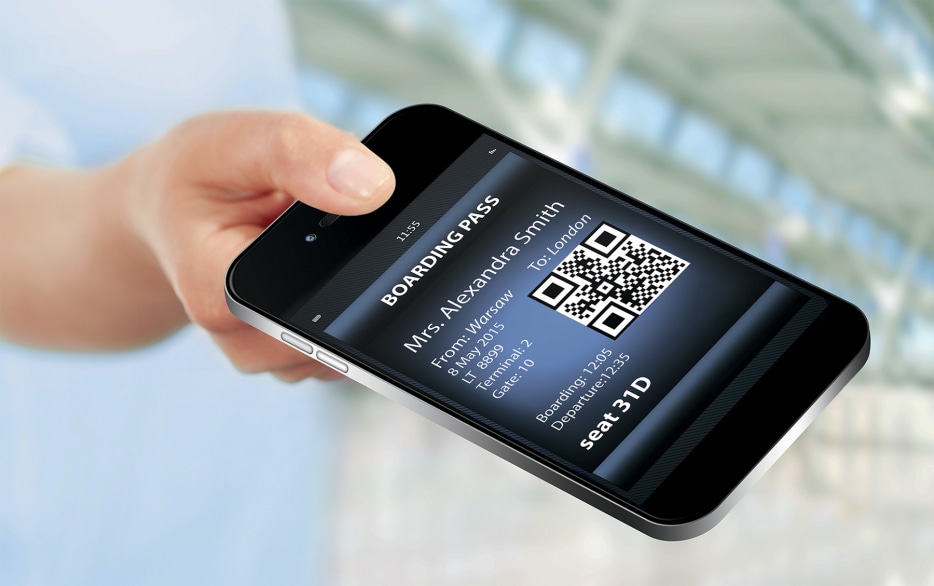 1. Choose your transportation wisely.
How you get to your destination and how you get around once you're there are the most important choices you can make. After all, a single flight can emit as much carbon in a few hours as one person produces in an entire year.
For the journey from home to wherever you're headed, choose trains or buses when you can; use a low- or no-emissions vehicle if you drive. When you need to fly, go as directly as you can—planes burn the most fuel during takeoffs and landings. And, if you have the choice, opt for airports that are trying to be carbon neutral. For a list, see airportcarbonaccreditation.org.
After you've arrived at your destination, use public transportation or explore on foot, bike, or scooter. Miller also recommends buying carbon offsets from a reputable nonprofit such as Carbonfund.org or Cool Effect.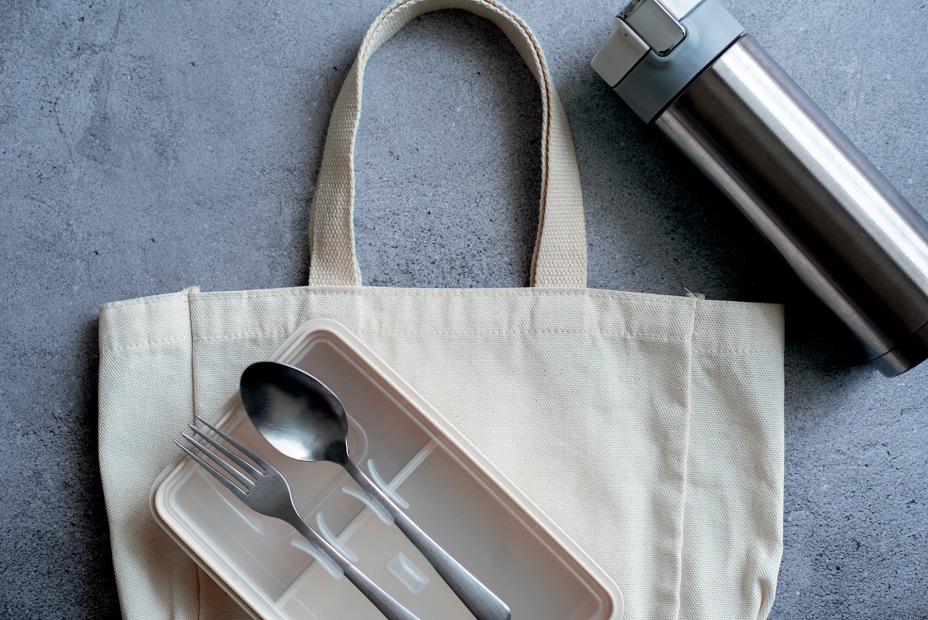 2. Leave no trace.
Once you get to where you're going, you can make an effort to leave nothing behind.
Take, for example, plastic bottles. Humans use 1 million of them per minute. And in places where water quality is questionable, they're often considered the safest way to transport and consume H20.
As an alternative, bring along a reusable water bottle and refill it at water dispensers or restaurants. Worried about the potability of local drinking water? Use a purification system such as LifeStraw or SteriPen.
While you're at it, bring along a reusable shopping bag, a nonplastic drinking straw, a cloth napkin, and eating utensils; all help you avoid single-use products.
When you pack, skip the tiny travel-size products and decant your favorites into smaller, reusable TSA-approved containers. Cut down on paper by opting for digital tickets for flights, trains, and attractions. Many museums and cities have apps or audio tours, so you can skip printed brochures and maps, too.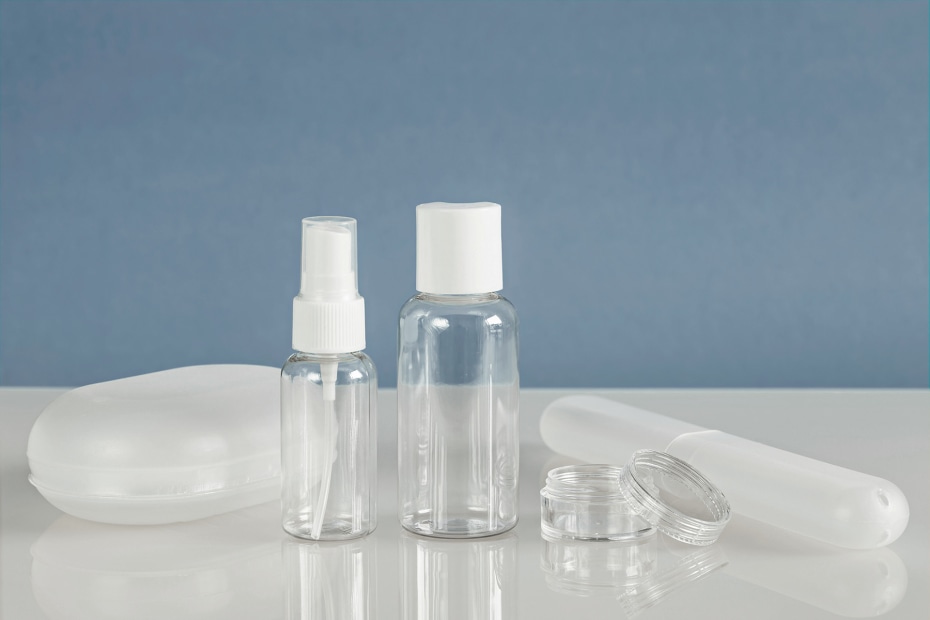 Trash isn't the only thing tourists leave behind. As of 2021, two common sunscreen chemicals that damage coral reefs—oxybenzone and octinoxate—will be banned in Hawaii. If you're headed somewhere beachy, look for sun-protective clothing and sunscreens that use zinc oxide or titanium dioxide instead.
If your lodgings have air-conditioning, set it to a moderate temperature when you're in the room, and turn it off when you aren't. Use lights and water as sparingly as you can. Ask housekeepers to change linens every other day—or, if you're there for just a couple of days, not at all.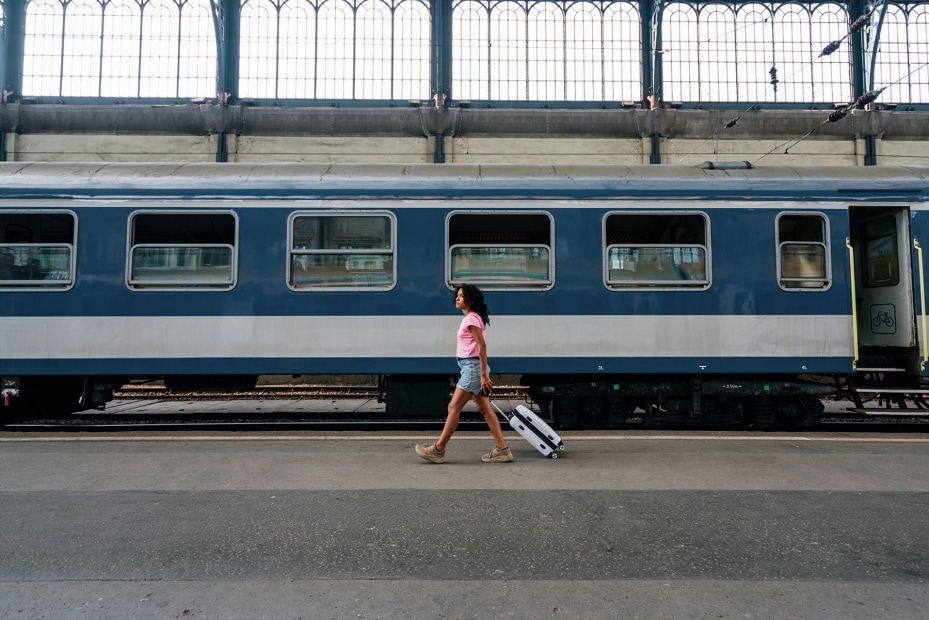 3. Streamline your luggage and itinerary.
When it comes time to pack, keep your possessions as minimal as possible. The weight of your bags directly impacts the efficiency of the plane or car you travel in—two 50 lb. bags can reduce the fuel efficiency of your car by 1 percent according to the U.S. Department of Energy. Traveling with only a carry-on means you can avoid bag fees when flying, rent a smaller car, have more space to roam about in your hotel room, and more easily navigate a new place.
Simplify your itinerary to reduce additional flights and car rides and to maximize time spent relaxing and exploring on foot. Once you've narrowed down your destinations, you can plan to stay longer in each place, which gives you more opportunities to get to know the local culture and savor your trip. 
If time allows, consider extending your trip. Less frequent, longer trips are actually more sustainable, since most of the carbon emissions associated with traveling are released during flights. Opt for one or two big trips a year rather than globe-hopping on short jaunts.
4. Be thoughtful about your bites.
Minimally-processed food that is grown or crafted locally keeps carbon emissions low and helps you experience the culture and prominent flavors of the place. No matter where you go, cut back on meat and dairy, which have higher carbon footprints and require much more land and water to produce than plant-based options. Be mindful of overfishing and choose sustainable seafood options from the area. Check the Monterey Bay Aquarium Seafood Watch guide before you go, so you can easily spot the best choices.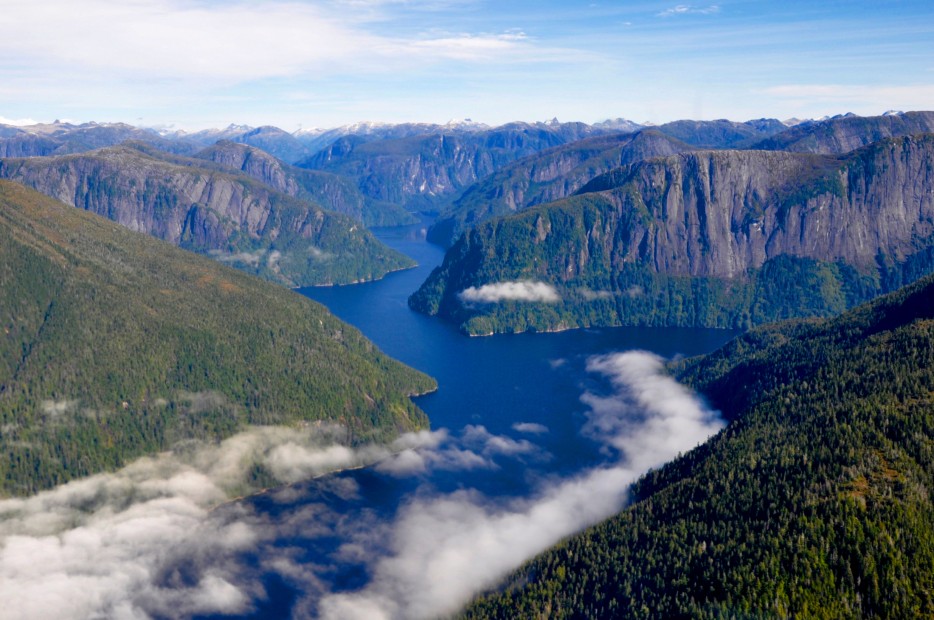 5. Explore home too.
Don't overlook the beautiful places in your backyard or the adventures next door. The West delights visitors with 13 UNESCO World Heritage Sites and more than 40 national parks. Visit lesser-known locales hidden amongst the gems, or hit the bucket-list places people from other parts of the world travel to see. Crushing on fjords? Explore Alaska. Want white sand beaches? Say aloha to Hawaii. Craving rich history? Visit a 1,000-year-old village in Phoenix. You'll get to know the place you call home better all while supporting your neighbors. And it goes without saying: local trips often have a smaller environmental impact.
When you make the effort to reduce your environmental footprint as a tourist—and also seek out ways to support locals financially and culturally—"travel becomes a force for good," says Gavin Tollman, CEO of Trafalgar, which hosts guided vacations around the world. "If each of us does our fair share, the cumulative effect of that becomes hugely impactful."