Americans let a record 768 million paid vacation days go unused in 2018. That's a lot of missed opportunities! In some cases, people didn't travel simply because planning a trip was too hard. But it doesn't have to be. This step-by-step guide makes the process easy, so you can enjoy your PTO anywhere you want to go. For the best (and most affordable) results, get started as soon as you can.
1. Choose a destination and an experience.
Start with your dream list of locations, then pare it down based on the type of trip you want, the travel style you prefer, the amount of time you have off, and the weather and seasonal popularity in your top spots, recommends AAA Travel Agent Kathy Schebor. 
For road trips and multi-destination getaways, consider the distance and travel time between stops and how many days you're staying in each place. That way you won't overfill your schedule (and end up rushing or missing key sights). Schebor recommends staying a minimum of three nights per major city or key site, so you have two full days to explore. 
Having trouble narrowing things down? Schebor suggests asking yourself these questions: 
How much am I willing to spend?
Do I want to check out a new place or return somewhere I know and love?
Do I have enough time for international travel, including long flights and jet-lag recovery, or is a short road trip from home a better choice?
What kind of activities or experiences interest me?
Is my goal to relax at a spa or on a beach, or to explore every nook and cranny of my destination(s)?
Would I prefer to be surrounded by nature or immersed in urban culture?
Smart Tip: Want expert help? Complimentary AAA Travel Agents can plan your next vacation—and even unlock exclusive perks for a trip to remember.
2. Set a budget and estimate costs.
Your travel itinerary directly affects—and, in fact, may be determined by—your budget. By estimating costs, you may realize that you need to adjust the location, dates, or duration of your trip to keep your spending within your means. Or you may discover that you can afford to stay longer, do more, or splurge.
To get an idea of how much your vacation will cost, research prices for airfare, hotels, and activities before you make any nonrefundable purchases or reservations. Here are some tips for finding the lowest prices:
Try multiple dates. Big-ticket items are often cheaper in the shoulder- or off-season. Check prices for different dates within your travel window.
Start with flights. A sale on airfare may help you afford a destination that's otherwise out of your reach or leave you with more money to spend on the rest of your trip.
Avoid holidays, festivals, and other large events. Crowds can inflate hotel rates, overwhelm popular sights, and make it difficult—and costly—to get around.
Compare midweek to weekend prices. Hotels in big cities tend to be more affordable on the weekends when the business travelers have gone home, while resorts in vacation destinations may be less expensive midweek.
Consider vacation packages, cruises, and all-inclusive resorts. These options give you a fixed price and can make the rest of your trip planning a breeze.
Once you've estimated your trip's overall cost, Schebor recommends setting a daily budget for each traveler. In addition to accommodations, you'll want to cover: dining out and groceries, transportation at your destination, activities (such as tours and admission tickets), and shopping for souvenirs and sundries.
Working with a travel agent? Your intel will influence their choices, so you end up with an itinerary truly suited to your needs. "Your research will give them a much better idea of what you're looking to do, your budget, what companies to book you with," says Roberta Christman, AAA travel product marketer.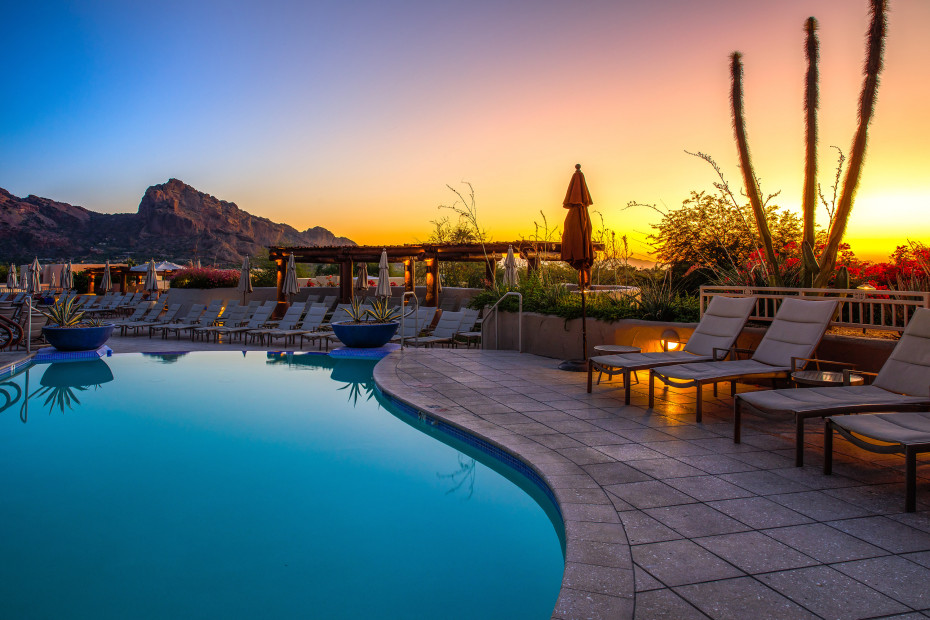 3. Book your flight.
Start shopping for flights as soon as you decide where to go. This will enable you to secure the best itinerary—your preferred airline, connections, stops, seats, etc.—at the lowest price. Airfares can be purchased up to 331 days, or 11 months, in advance. Schebor recommends booking domestic flights a minimum of three months before departure, but don't wait: Earliest is always best. For international flights, the lowest prices tend to be offered nine to 10 months out. 
"Air[fare] is just a giant question mark," Schebor says. "There is no rhyme or reason to it. There's no predicting it." Once you find a price you're comfortable with, book it. Remember to use airline points and credit card perks to save money.
"If you've got a couple weeks and there's a $400 flight to Europe, why not take it?" asks Matthew Kepnes, author of the New York Times best-seller How to Travel the World on $50 a Day.
4. Book your hotel, vacation package, or cruise.
Ensure your top choices are available and lock in lower prices by booking accommodations and all-inclusive vacations and cruises within a few days or weeks of booking your flight. 
"Accommodation prices don't tend to vary as widely as flight prices, so you can really book last second and still find some deals," says Kepnes, who also shares frugal travel tips on his site, Nomadic Matt. "You just have to know that the best stuff will book up sooner." 
Kepnes recommends reading other travelers' online reviews of places and experiences to gauge whether they are likely to meet your expectations. But he also cautions taking those reviews with a grain of salt, because fewer people post positive notes than negative ones. Balance the pros with the cons, he says.
When buying vacation packages or cruises, check whether you qualify for additional savings or services, Schebor advises. AAA Members can score extra amenities and perks—such as onboard credit, specialty dinners and drinks, and excursion vouchers—by booking through AAA.
5. Double-check your travel documents.
At least two months before your departure, make sure your ID and other necessary documents are in order.
Before you leave, photograph or scan your driver's license, the I.D. page of your passport, medical insurance card(s), and credit cards (including the back, with the phone number to call if your card gets lost or stolen). Store them in a secure folder in Google Docs, Dropbox, or other cloud storage. Schebor also recommends sharing a copy of your documents and travel insurance policy number with a trusted family member or friend. Having copies makes replacing your documents easier if they are lost or stolen while you're away. You may want to print or digitally compile your confirmation codes for all reservations, too.
Smart Tip: Before you leave town, check your mobile phone plan to avoid incurring any unforeseen roaming charges. International travelers should also alert their bank(s) and credit card companies to their travel plans to avoid unnecessary hassles, such as blocked charges for unusual activity on an account.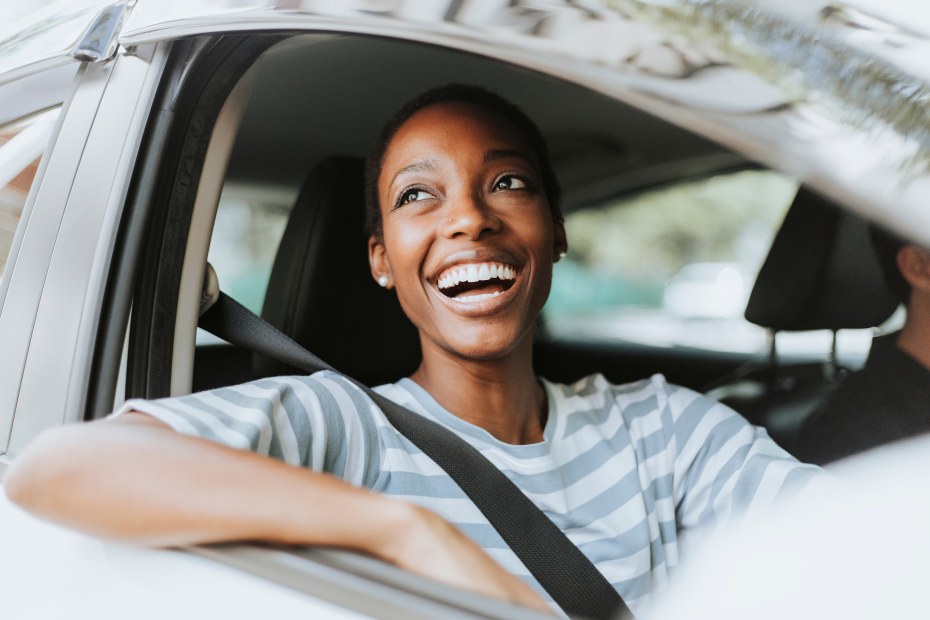 6. Book a rental car or map out public transit.
A rental car allows you to keep to your own schedule, access far-flung spots like national parks, accommodate ranges of mobility, and easily haul luggage and specialty gear (such as skis or golf clubs), according to Chris Christensen, of Amateur Traveler. "Having your own car will give you more flexibility to change your mind and explore that little town you see," he says.
Renting a car may also end up costing less per day than paying for multiple car-share rides. When doing the math for budgeting, remember to add up tolls, fuel costs, parking fees, and charges for dropping off the vehicle in a different location, if applicable. You can find the best deals on a car rental by booking three to six months in advance. In many cases, you don't pay until you pick it up, so you can cancel the reservation without incurring a fee. 
Smart tip: AAA Members save 20 percent on Hertz car rentals at airports worldwide.  
Christman says AAA Members can score lower car rental rates by choosing Hertz and using a promo code. "Be sure to sign up for Hertz Gold Plus Rewards, because AAA Members with Gold Plus Rewards get a free day of rental after their first car rental as a program member," she says. (AAA Premier Members get up to two additional free weekend days.)
However, if you're traveling abroad, consider how comfortable you are driving in a foreign country, which could mean driving a vehicle with a manual transmission on the left side of the road.
"For most large cities in the world, a car will be more of a hassle than it is worth," Christensen says. "For instance, if you are traveling to London, don't get a car. The public transportation is good, and the traffic is bad enough that they charge a fee for anyone to bring a car into the inner city. In cities like Delhi or Cairo, driving is very, very different, and cabs are cheap."
Public transportation may include bus, light rail, trains, taxis, ride hailing services, pedicabs, and bicycle and scooter rentals, among other alternatives, at your destination. Christensen and Schebor recommend guided tours as well.
Smart Tip: Free AAA TripTik tool can help you map waypoints on your itinerary to make getting around easier.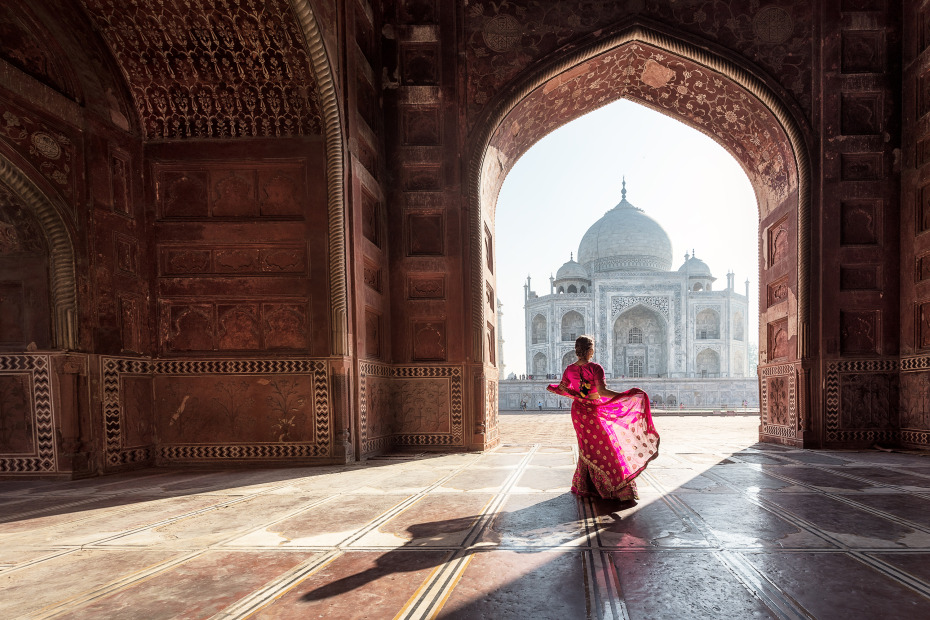 7. Plot your daily activities.
When planning your day-to-day experience, return to why you chose your destination. Are you going there to relax or to see as much as possible? Based on that, identify the must-do activities for you and your travel companions. And take note of holiday and seasonal hours and closures. 
"I'm an advocate for slow travel, and this has nothing to do with duration. It's about pace and how quickly you move through an experience," says Lola Akinmade Åkerström, who owns a multimedia and travel consulting firm based in Stockholm and occasionally travels in the West. "I usually pick a theme when visiting a location and slow down to explore it deeper from that one angle, instead of trying to see everything."
Even if you have a long list of must-dos, prevent overscheduling yourself by adding in free time or full days with nothing on the agenda. Leave space for power naps, unexpected discoveries, and spur-of-the-moment detours. 
Schebor suggests mapping out your activities on a calendar. Group nearby things together, make note of mandatory versus optional activities, and build in wiggle room for meals and spontaneity. "It just gives you a visual," she says. "Then you can move things around into a better order." She also advises waiting to book short tours until you arrive. That way, you have a better idea of weather and your energy, and won't lose money on something you don't end up doing.
Keep a list of backup plans and other activities and restaurants. "I'm usually a go-with-the-flow person, so when the weather turns, I'll probably duck into museums or shopping centers, or find some cozy cafe to people-watch and write," says Akinmade Åkerström.
Smart tip: Get discounts on theme park passes, attractions, car rentals, hotel stays, and more with your AAA card.
8. Buy travel insurance.
Just like your car and home policies, travel insurance safeguards you from the unexpected—and it can be really affordable. Plans through Allianz, AAA's preferred partner, start at around $23. Yet the cost is often the reason people skip it, says Dona Ortega, senior associate product marketer at AAA Arizona. 
The best time to buy travel insurance varies. Some plans—such as those that cover pre-existing conditions—require you to purchase them within a period of time from booking. Others can be picked up anytime before the start of your trip. "You have more plan options available when you purchase travel insurance near or at the time of booking," says Ortega.
Most policies cover trip delays, interruptions, and cancellations due to medical emergencies and natural disasters, as well as medical expenses and lost luggage. Ortega recommends travel insurance whether you're traveling domestically or internationally. "Travel insurance is there to protect your vacation against the unexpected," she says.