You're about to have a baby, and there's much to celebrate before the arrival of your little one. But there's also a lot to prepare. Between setting up the nursery and reviewing your life insurance policy, pregnancy can sometimes feel like a nine-month-long to-do list.
But aside from all those practical pregnancy must-dos, it's also important to spend some quality time alone with your partner. That's why many couples choose to take a babymoon, or a pre-baby vacation, before the arrival of their new family member. A babymoon allows couples to spend time together away from the stress of work, family, and ultrasound appointments. Not to mention, it could be your last trip as a couple for a long while.
If you're planning a babymoon, here's what you'll need to keep in mind—from tips for traveling safely during pregnancy to picking the ideal destination.
When to Take Your Babymoon
The timing of your babymoon is an important factor to consider. Before you dive deep into planning, get the all-clear from your doctor, urges Danielle Beshong, product marketer at AAA Northern California, Nevada and Utah. "Always start by checking in with your doctor and airline," she says. "Most airlines have restrictions for pregnant women and may not allow them on flights after 37 weeks." Your doctor can also assess the specific factors at play in your pregnancy and let you know if there are any reasons why you shouldn't travel. 
As for when to go, if you experience a lot of morning sickness during the first trimester, hold off until the second, suggests Amy Motroni, travel and family blogger at The Postpartum Party in Sacramento, California. "The second trimester is the best time to take a babymoon, around 16 to 28 weeks," she says. "By this point, most women are past morning sickness and excess fatigue. Plus, your pregnant belly will likely be obvious enough for others to know you're pregnant but still compact enough to let you move around easily." 
Another benefit of skipping town in the second trimester? Generally, the second trimester is considered a safe time to travel. "You're still pretty far away from your due date, so most people don't need to worry about going into labor any time soon," Motroni says. Regardless, talk to your doctor first.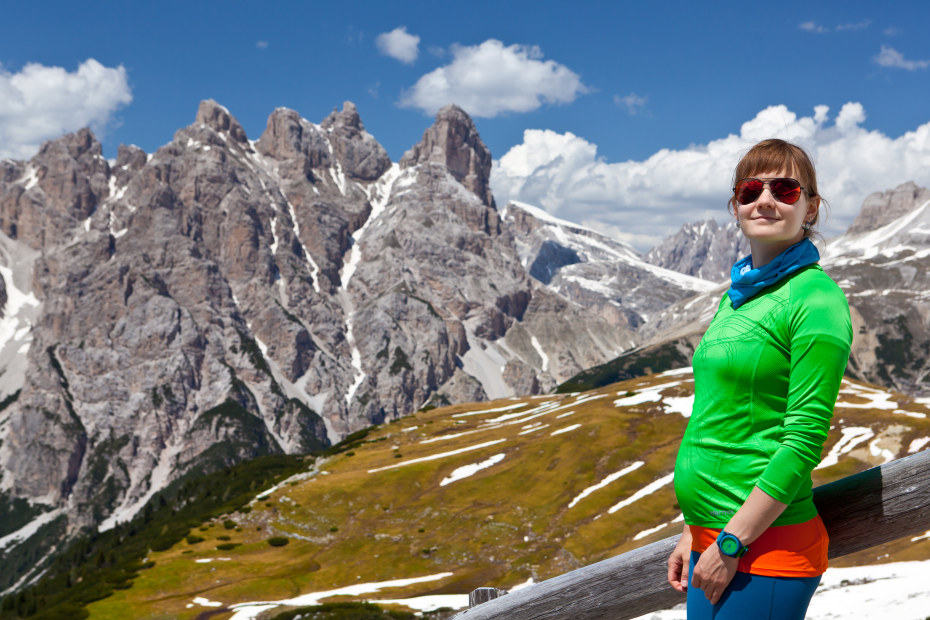 Physical Limitations to Keep in Mind
Your babymoon should be enjoyable and pregnancy-safe—a lengthy wilderness trek or a getaway to a remote island with limited access to medical care isn't realistic right now.
Instead, focus on somewhere that's relatively accessible, ideally with a short flight or drive, and that's safe for you to travel to. "Avoid locations where Zika is an issue, and skip destinations where conditions, such as unclean water or bad air quality, make it less safe for pregnancy," Beshong says. The Centers for Disease Control and Prevention (CDC) keeps current guidelines on destinations still experiencing Zika here. 
As for what to do when you get to your destination, there are a few considerations to keep in mind. Depending on physical limitations, pregnant women should avoid strenuous hikes and extreme temperatures. "Now is not the time to conquer Half Dome—and no hot tubs!" says Beshong.
But don't let your pregnancy keep you inside all day. If you're up for it, go for short walks or easy hikes. Plan for frequent breaks while you're out sightseeing or souvenir shopping. (Now is a great time to pick up some treats for your future babe.) Try a local prenatal yoga class, or spend time in the pool and spa. "Many resorts and spas offer prenatal massages, but may restrict massages in the early first trimester," Beshong says. Consult your doctor before booking any spa appointments.
Stay Healthy
To stay healthy and feeling good on your babymoon, you'll also want to follow the same rituals you do at home: Pack your prenatal vitamins and any other supplements you need, drink plenty of water, and avoid questionable or high-risk foods. If your doctor recommends you stay away from foods like soft cheeses, deli meats, or seafood with high mercury levels, look in advance for restaurants where you can find alternatives. 
On the flight, request an aisle seat that will allow you to stretch your legs often and quickly make it to the bathroom. You can also invest in a pair of maternity compression leggings and bring your own water bottle to stay hydrated. If you're driving, take plenty of breaks to get upright and walk around for a few minutes. No matter your mode of transportation, don't forget to pack snacks! 
Before you depart, make an emergency plan and run it by your doctor. Identify approved clinics and hospitals close to where you're staying and pin them on your phone's map. In the unlikely event of an medical issue, you'll know where to go. 
If you're traveling domestically, you can also confirm that the doctors at your destination accept your insurance. Or, you can purchase travel insurance that includes emergency coverage for when you're away. Just make sure to ask whether or not the coverage includes pregnancy-related care. (Reach out to a AAA Complimentary Travel Agent for assistance.)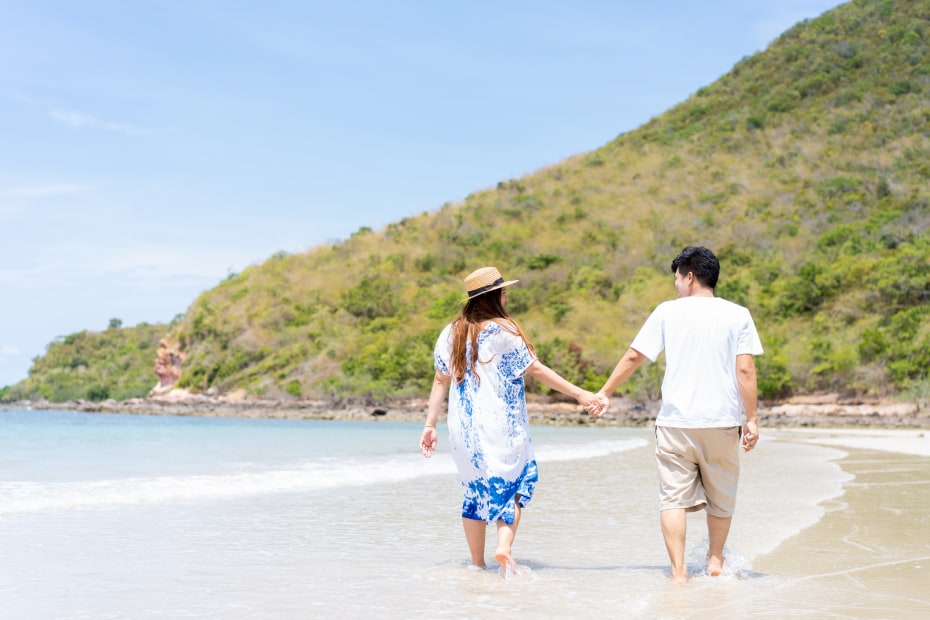 Determining the Best Babymoon Destination
Once you sort out the practicalities of traveling while pregnant, you can move onto the fun part of trip planning. The ideal destination for your babymoon depends, of course, on your interests. You may crave some city sightseeing, a beautiful beach for lounging, or a quiet cabin where you can take daily walks in the woods. 
Luckily, there's a West Coast destination that will meet your requirements. "There are many beautiful places to babymoon in the West including Monterey, Carmel, San Diego, Yosemite and Sequoia national parks, Phoenix, and San Francisco, to name a few," Beshong says. With cities like Los Angeles or Portland, she says, there is more to see and do if you prefer to be active and explore, while beach destinations like Hawaii are great for relaxing with your toes in the sand.
And if you're craving nature, you can't do much better than Lake Tahoe, says Gennifer Rose, a travel and family lifestyle blogger at GenniferRose.com in Sacramento. She took her babymoon there before the birth of her daughter and enjoyed leisurely walks and gourmet meals at fine-dining restaurants. 
"When searching for a nearby babymoon travel destination, I opted for Lake Tahoe because being in nature is calming and makes you feel more grounded to the earth," she says. "It's important to learn to enjoy the calm and relaxing moments during pregnancy. Motherhood is chaotic and serene moments become much less frequent." 
Bottom Line: Take Time to Relax!
Wherever you end up going on your babymoon, don't overschedule. Relax, sleep, and enjoy time with each other before becoming a family of three. 
"Growing a human is hard work!" Beshong says. "Remember to take it easy, request extra pillows at the hotel to help support you when sleeping, or bring along your pregnancy pillow, and indulge in naps whenever you can."