The campsite you choose can make or break your trip, especially if you're a first-time camper. Pitch your tent (or park your camper or RV) on a subpar spot, and you'll be dealing with discomfort, hassles, and possibly even danger. Pick a winner, and you'll be comfortable, relaxed, and safe. Via surveyed a panel of 20 camping experts on how to snag the best spot—and how to share the outdoors with others.
What to Look For
When possible, opt for a campsite that's flat, level, sheltered from the elements, and far from neighbors, with scenery that's as lovely as possible. "The sites that book first are usually along a riverbank," says Steve Silberberg, who owns Fitpacking, a company that takes people on backpacking vacations. "Or, if you're lucky, near an ocean—the Pacific, typically. Those are generally the most desirable."
Certain factors are a matter of personal preference. Some people like to be close to the bathrooms for convenience; others would prefer to be spared the smells, the sounds, and the foot traffic. If you're in an RV or camper, look for a site that offers full hookups; if you're tent or hammock camping, you'll want to be far from sites with RVs and campers, whose generators (and TVs) tend to be noisy.
Keep in mind, too, that seasonal and geographic factors also affect which campsite is best.
Smart tip: Explore AAA-approved campsites to easily find a good place to set up.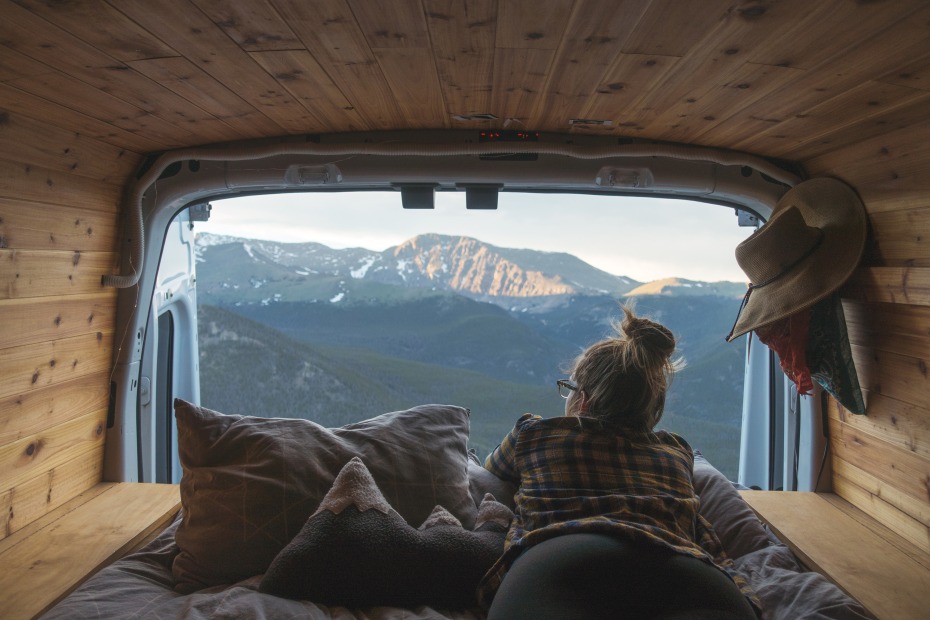 What to Avoid
With the rise of online booking, you can't always survey the land to pick your prime locale. Whenever that's the case, read reviews and look at photos on sites like Reserve America, Hipcamp, and the Dyrt for specific campsite recommendations. You can also call the campground for insider information before reserving.
Some online reservations are for general space at the campground, and you select your actual campsite on a first-come, first-served basis when you get there. In this situation, it's best to arrive mid- to late-morning—when the previous night's campers are likely to be leaving—to scout out your spot.
If picking your site in-person, don't choose a site on a slope or one that's scattered with rocks and roots. Assess potential neighbors too. "You can tell a lot about how people are going to behave if you look closely at how they set up their campsite," says Heather Wicksted, an outdoor-travel blogger who runs Reason2Roam.com. "Is their campsite filled with garbage or unattended food? Do they have power cords leading to a large stereo or generator? [If so,] steer clear."
Those looking for peace and quiet should also give group sites a wide berth: "Maybe you're OK if the Boy Scout troop next door plays the bugle at dawn, but most people would prefer to forgo that," says Silberberg.
Sidestep spots that seem to intrude on wildlife, including those near creeks or standing water. "Make sure you're not in a gully or ravine, in case it rains," says Jeff Wilson, a PBS travel show host who spends at least 75 nights camping and backpacking each year. "Even a small, shallow dip can become a lake in a downpour."
Finally, make sure that there are no iffy trees or boulders within your site's "fall zone." Check for dead trees and dangling branches, as well as large rocks that may be unstable uphill from the site you're considering.
How to Be a Good Neighbor: Campground Etiquette
Before pulling up to your site, read the campground's rules and review the basics for being a good neighbor, whether you're in a tent or an RV. Jodi R.R. Smith, an etiquette expert and author of three manners books, generally recommends refraining from activities that may interfere with other people's enjoyment of the outdoors.
"Avoid making so much noise that other campers can't hear the crickets," Smith says. "Clean up after yourself, so that the next campers don't discover your mess. If you have extra s'mores, you certainly can invite others to join you, but be aware that some people camp to be alone. Respect their privacy."
Noise tends to be the biggest culprit of annoyance between fellow campers (sound travels far outdoors). Keep your group's talking to a reasonable volume. Skip playing loud music, engaging in rowdy activities, running generators, idling engines, using chainsaws, and doing anything else that prevents others from enjoying the sounds of nature—especially between the generally agreed upon quiet hours of 9 p.m. to 8 a.m.
Other ways to avoid annoying your neighbors include packing up everything (everything) you brought in, leaving your site better than you found it, refraining from walking through other people's sites, keeping pets leashed and quiet, saying a friendly hello, and being aware of your campfire: if it's hot out, don't light one, and if a breeze is blowing toward an occupied site, spare them the downwind smoke. Also, it rarely hurts to offer coffee.