Each spring, a collective yearning takes hold across the West for a few quiet evenings camping under the stars at Yosemite, Lake Tahoe, or the Oregon Coast. But along with everyone else, your great outdoor dreams can turn into a mad rush to score a campsite. Not to worry: California, Nevada, Arizona, and Oregon are home to some amazing campgrounds that see significantly less foot traffic than the big names, while being just as spectacular—though sometimes they are a bit more primitive (think vaulted toilets). Here are 11 of our favorite alternative camping sites. Since a few are seasonal, be sure to call ahead to check opening dates and availability.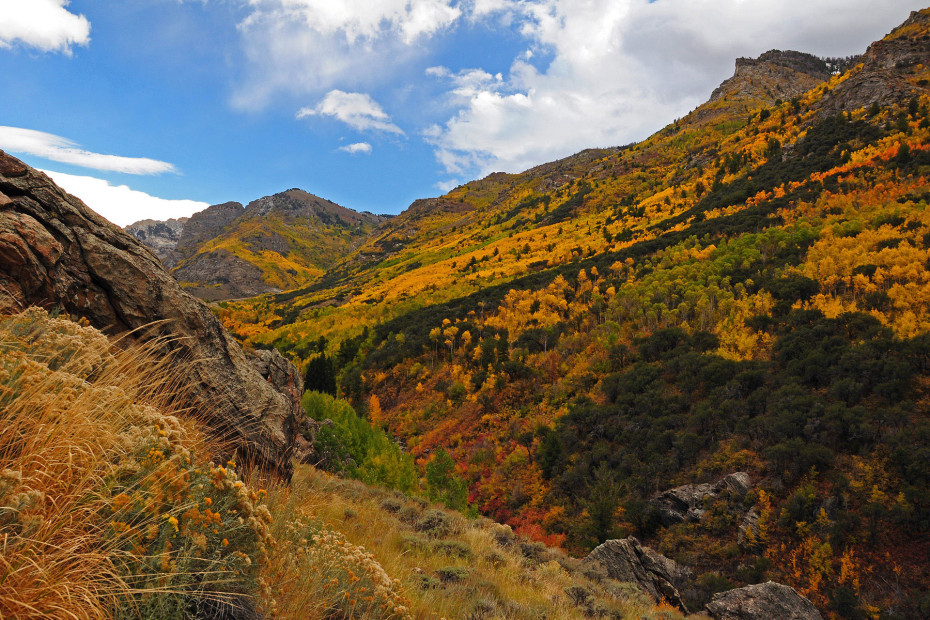 South Ruby Campground, Ruby Valley, NV
For a true escape, head to Nevada's remote Ruby Mountains—a range of U-shaped canyons, hanging valleys, and granite peaks that rise prominently over the high desert and offer unbeatable views. South Ruby Campground sits at the base. Its 35 car and RV sites, a combination of reserved and walk-in options, are tucked within a juniper and pinion pine forest. A two-mile trek will take you to Ruby Lake National Wildlife Refuge, one of the lower 48's most remote wetlands. Check out the nearby ruins of Civil War–era Fort Ruby, which played a role in protecting the Pony Express.
Hilltop Campground, Clark County, NV
Whether along Lake Mead's shoreline or among Valley of Fire State Park's stellar red sandstone formations, campgrounds in the Las Vegas vicinity fill up fast in spring before the intense heat of the summer. With its mix of reserved and walk-in sites, Hilltop Campground is a welcome exception to the heat and crowds thanks to its high elevation. Just 42 miles west of downtown Vegas, the 35-site facility sits at 8,400-feet within Spring Mountains National Recreation Area, also known as Mount Charleston among locals. Enjoy scenes of the Mojave Desert below, and bed down amid stands of juniper, mountain mahogany, and ponderosa pine trees.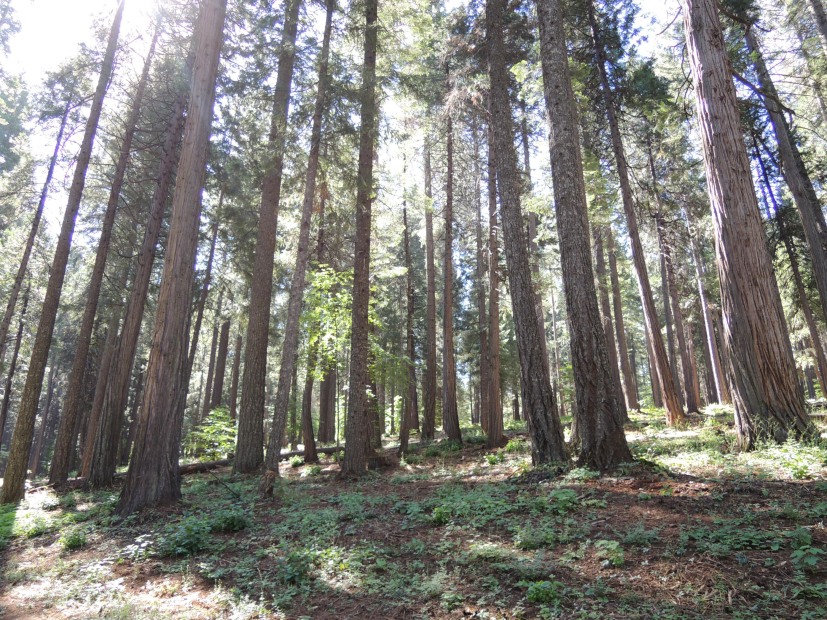 Silver Lake East Campground, Eldorado National Forest, CA
Skip Tahoe traffic and stop in nearby Eldorado National Forest, which offers alternative camping spots that are both highly scenic and relatively crowd-free. Just 38 miles south of South Lake Tahoe along Hwy. 88, the Forest Service-run Silver Lake East Campground is one of them. It's home to 62 walk-in, tent-only, and RV camper sites with a small, scenic pond in the middle. The campground sits a cool 7,200-feet-high in elevation and stuns with wildflowers during summer months, but what you're really here for are the endlessly starry skies and refreshing waters of nearby Silver Lake. Although rustic, it lures with fishing, swimming, and hiking through backcountry forest that all beat being stuck in a car.
Calaveras Big Trees State Park, Arnold, CA
With lush mixed-conifer forests, crisp mountain air, and some of the largest living organisms on the planet, it's a wonder Calaveras Big Trees State Park isn't drawing visitors in droves. But the 6,498-acre expanse remains relatively low key, a perk that's especially surprising since it offers superb Bay Area access to both Giant Sequoias and the Sierra Nevada mountains. Big Trees' two campgrounds—the larger 73-site North Grove closest to the park's entry and the slightly smaller and more secluded Oak Hollow—provide great overnight options. North and South Groves are home to the bulk of the towering relics (more than 1,000 of them), and in mid-spring, the dogwood trees transform the park with their white blooms. Expect ranger-led programs throughout summer such as stargazing and storytelling for kids.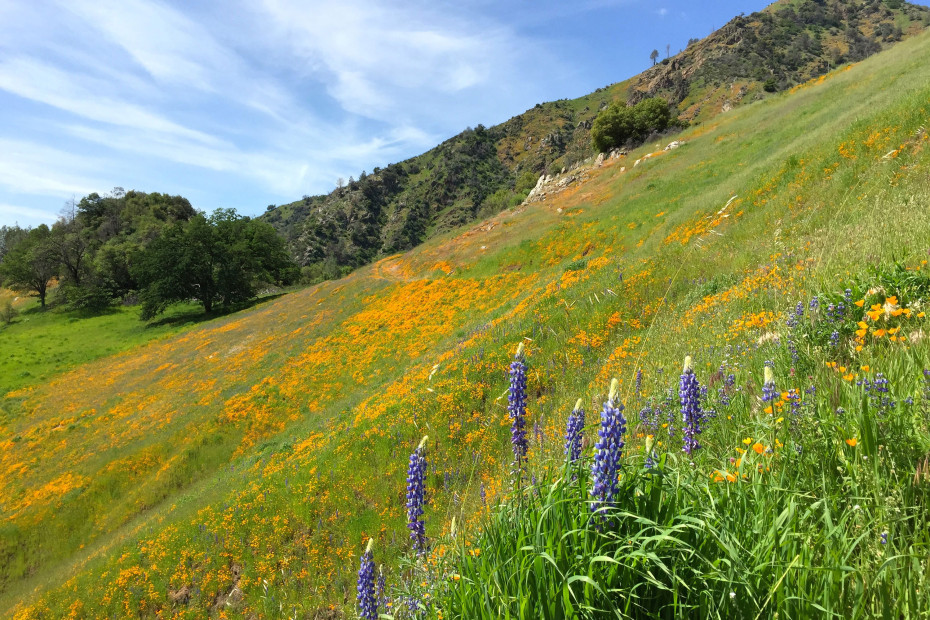 Dry Gulch and Dirt Flat Campgrounds, El Portal, CA
Still set on a trip to Yosemite? If you haven't booked a campsite five months in advance, try your luck at one of the Merced River Recreation Area's three walk-in campgrounds, just a short drive west of the park's Arch Rock entrance. If you have more time to plan ahead, book a site at one of the Forest Service's three campgrounds further upstream. The two smallest facilities, Dry Gulch and Dirt Flat, are tent-only with less than a dozen sites between them, a perk that helps keep noise to a minimum. Both are situated among the High Sierra oak and pine along the edge of the Merced River. An incredible display of orange poppies, purple lupines, and bright yellow buttercups arrive in spring.
A.W. Way Campground, Petrolia, CA
Located in Arthur W. Way County Park in California's coastal Redwoods country, A.W. Way Campground is an excellent, quieter alternative to the nearby Mattole Beach Campground, where visitors tend to flock in droves. Sites here (38 in total, all first-come, first-served) range from sunny to shaded, and they all have plenty of space for RVs or tents to spread out. The park itself features wide, grassy fields, as well as access to the Mattole River, a perfect spot for a refreshing dip during warmer months. It's only 40 minutes to nearby Humboldt Redwoods State Park, where you can drive the 31-mile-long Avenue of the Giants and stand in awe of some of the tallest redwood trees on the planet.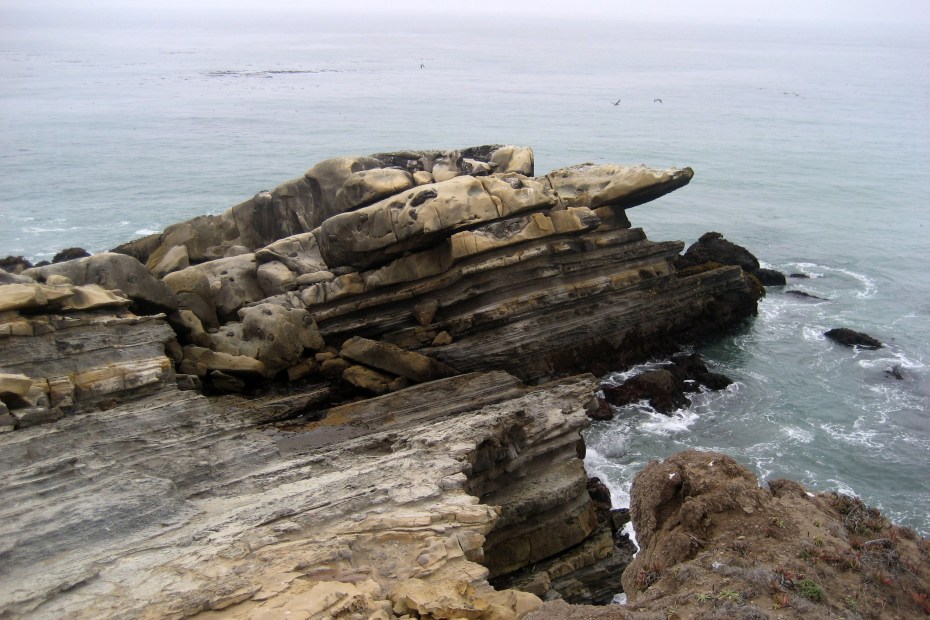 Gualala Point Campground, Gualala, CA
While the bulk of California's coastal campgrounds hit their max capacity during warmer months, a few hidden gems remain. Gualala Point Campground is one of them, with 25 car and RV sites tucked along Highway 1 in Sonoma County's northwest corner. Nestled beneath a grove of majestic redwoods, the campground is situated on the eastern bank of the Gualala River and is part of the larger Gualala Point Regional Park, where you'll find open meadows, hiking trails, and a small ocean beach. A series of coastal bluffs provide stunning Pacific vistas and possible gray whale sightings through May.
Lundy Canyon Campground, Mono County, CA
This seasonal campground sits at an elevation of 7,660 feet in the Eastern Sierra, tucked away in the foothills above Mono Lake—an ancient saline sea known for its bubbling springs and unique tufa towers. Cell service is hard to come by up here, but outdoor activities such as rainbow trout fishing, canoeing, and hiking winding trails past cascading waterfalls make connecting with nature unbelievably easy. A bevy of aspens line the banks of Mill Creek, which runs alongside the campground and provides superb views. All 36 sites are first-come, first-served and are typically open to campers from mid-April through mid-November, depending on weather. Facilities include restrooms and bear boxes; however, the water here is non-potable, so be sure to bring plenty for drinking and cooking.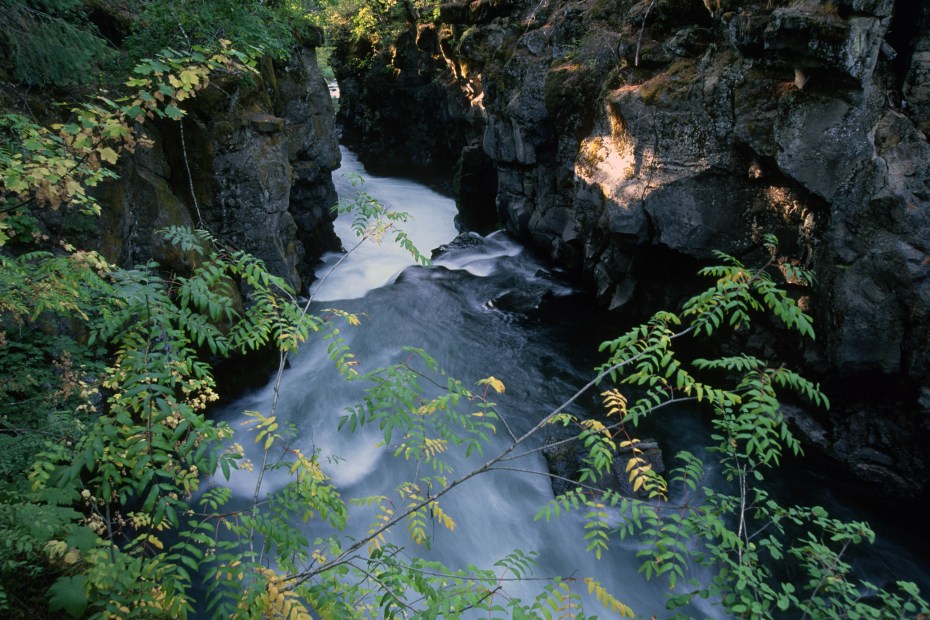 Farewell Bend Campground, Prospect, OR
Hidden among lush old-growth trees in Rogue River-Siskiyou National Forest, Farewell Bend Campground provides easy access to neighboring Crater Lake National Park as well as some of the Rogue River's most impressive features. The sounds of rushing waters lull campers to sleep each evening, and several of the facility's 61 sites (which include both reserved and walk-ins) have access to the water. The campground is also known for its children's play area, which boasts climbing logs and a frontier-style fort. Rogue Gorge is within easy hiking distance, and the 250-foot long lava tube known as Natural Bridge is a short drive from the campground. If you're itching to explore further, Crater Lake's trails are a 30-minute drive away.
DeMotte Park Campground, Kaibab National Forest, AZ
Situated about seven miles away from the Grand Canyon's North Rim, DeMotte Park Campground is far enough away to avoid the bustle, but close enough that you can be hiking in the iconic national park (its North Rim opens for the season mid-May) by sunrise. The campground is perched on the edge of a mountain meadow that's bursting with wildflowers in spring. Deer and elk are also frequent visitors. The surrounding Kaibab National Forest has worthy trails of its own, including its 2.7-mile Lookout Canyon Trail, which runs along a canyon ridge forested with ponderosa pine, fir, and aspen trees. There are no utility hookups at this 38-site campground, which is split between reserved spots and first-come, first-served, but there is drinking water and vault toilets. It's typically open mid-May through mid-October.
Kayenta Campground, Dead Horse Point State Park, UT
With only 21 campsites, Utah's Kayenta Campground can fill up fast, but it still remains a quieter reprieve than nearby spots like Arches and Canyonlands National Parks. Set within a red rock desert with views of the neighboring canyons, Kayenta offers the best of both worlds: easy national park access and plenty of its own spectacular scenery. Along with a mix of spacious RV and tent sites, the campground features modern restrooms and plenty of shade, thanks to a lush grove of juniper trees. Just don't snuggle up in your sleeping bag too early. Dead Horse Point is a designated International Dark Sky Park, meaning the skies here at night are absolutely stellar and a must-see.