So you've decided to go camping. Wonderful! Now it's time for a few more decisions. You'll need to figure out what type of camping you're going to do, as well as when and where you're going to prop your tent (or park your RV). Here's a three-step checklist to help you nail down the details.
Step 1. Choose What Kind of Camping Is Right for You
Tent Camping
This classic form of camping (also called car camping) puts nothing but a thin layer of nylon between you and the elements—you'll be in minimal sleeping quarters that let in fresh air, birdsong, and the crisp smell of live pine. Sound appealing? Then get yourself a decent tent and drive to the location of your choice. Make it a social affair in a bustling campground, or achieve solitude on remote federal land. Either way, you'll be surrounded by your preferred environs—woods, beach, or mountains—while having easy access to your vehicle. Keep in mind, however, that you'll need to truck in your own food, and you may not have a flushing toilet within striking distance.
RV Camping
Yes, sleeping in an RV counts as camping, especially if you've driven it into a forest or onto a beach. Here, you've got the benefit of being mobile—you can bounce easily from spot to spot without unpacking or fussing with a tent—plus you're assured of a comfortable bed, a hot shower, a working toilet, climate control, and possibly television, fridge, stove, and microwave, which means you won't need to lug much additional gear. You will, however, need to rent, borrow, or buy a motorhome, and you might need a special driver's license and RV insurance to drive one. You'll also need to find an RV-friendly campground with the appropriate hookups.
Glamping
Old-school camping diehards pooh-pooh glamping as frivolous and trendy—but it's gotten many people into nature who otherwise wouldn't have made it past a park boundary. A meshing of the words "glamorous" and "camping," glamping offers travelers all the fun of an outdoor vacation without hardship or hassle. These resorts feature yurts or elaborate canvas tents—already set up for you—furnished with a traditional bed, fine linens, and thought-through decor. Glamping is a good option for those who don't mind spending hotel prices on a camping experience, and those who are willing to pay others to do the tough work. Glamping resorts often offer plussed-up facilities, such as swimming pools and playgrounds, and organized activities of nature walks, stargazing, and outdoor movies.
Still not sure what style of camping is right for you? "Try various types," says Jeff Wilson, who hosts travel shows on PBS, and spends at least 75 nights camping and backpacking each year. "Just plan short trips at first, rent gear, and see how it goes."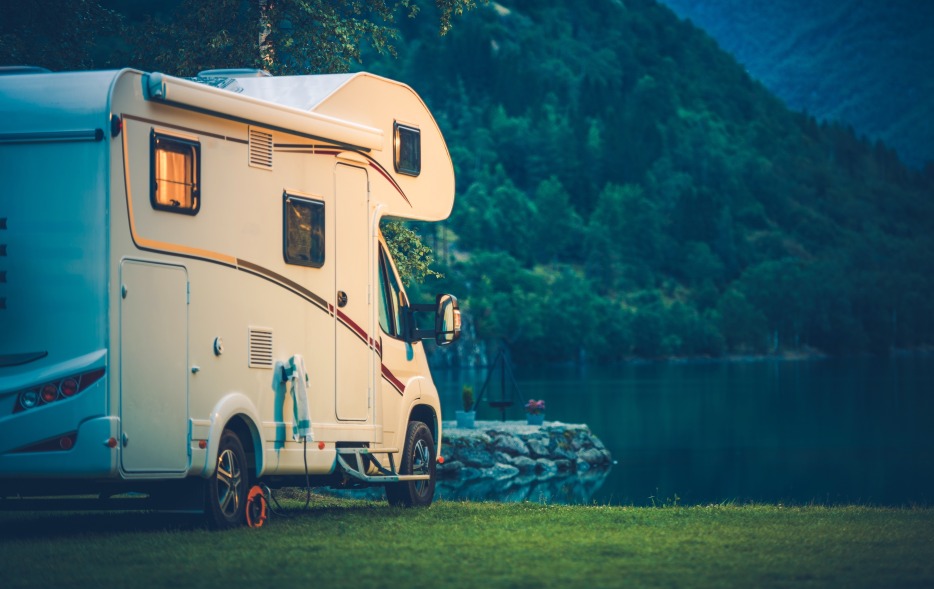 Step 2. Decide on Dates
Weather
Consider the season—and how it relates to where you want to go camping. "I watch forecasts carefully," Wilson says, "and plan destinations based on where the weather is best."
If you're headed to the mountains, summer is a fantastic time to go camping. Snows will have melted, and heading higher in elevation is a smart way to beat the heat. During winter, Mammoth Lakes, in California's Sierra Nevada range, is North America's snowiest place. By summer, all that snow has transformed into lakes and waterfalls, unveiling the majestic views that made Ansel Adams famous. This is the home of some of America's very best summer campgrounds, including beloved Reds Meadow.
Prefer the coasts? In general, the best months to go are June through October. Winter brings fog, rain, and wind to places like Oregon and Washington, and spring weather can also be challenging. Whenever you're beach camping, pay attention not just to the weather, but also to the tides, so that you know when to get off the sand.
As for the deserts, they're places of extremes, both in summer and winter, meaning that fall and spring are often the best times to camp in places like Death Valley and Joshua Tree National Park. Even then, daytime can be extremely hot and dry, with nights that get very cold. Check the forecast and equip accordingly—pack sunscreen, layers made of polyester or rayon (not cotton), an insulated sleeping bag, and plenty of water.
Crowds
One other temporal consideration: the crowds. If you know that being around too many people will spoil your camping trip, avoid weekends, peak season, and other times when kids will be out of school. Instead, aim for weekdays and shoulder season—specifically, a few weeks before and after Labor Day and Memorial Day—especially if you're willing to contend with weather that's less than perfect. Other perks of camping during the off season: lower prices and easier-to-get reservations.
Speaking of reservations, book as far in advance as possible—you can reserve campsites at popular national and state parks from six months to a year ahead. But don't fret if you're planning last-minute, since many public lands set aside non-reservable sites on a first come, first served basis. The trick is to arrive in the late morning, when other campers are checking out.
Smart Tip: Find a last-minute spot at a first-come, first-served California State Park campground.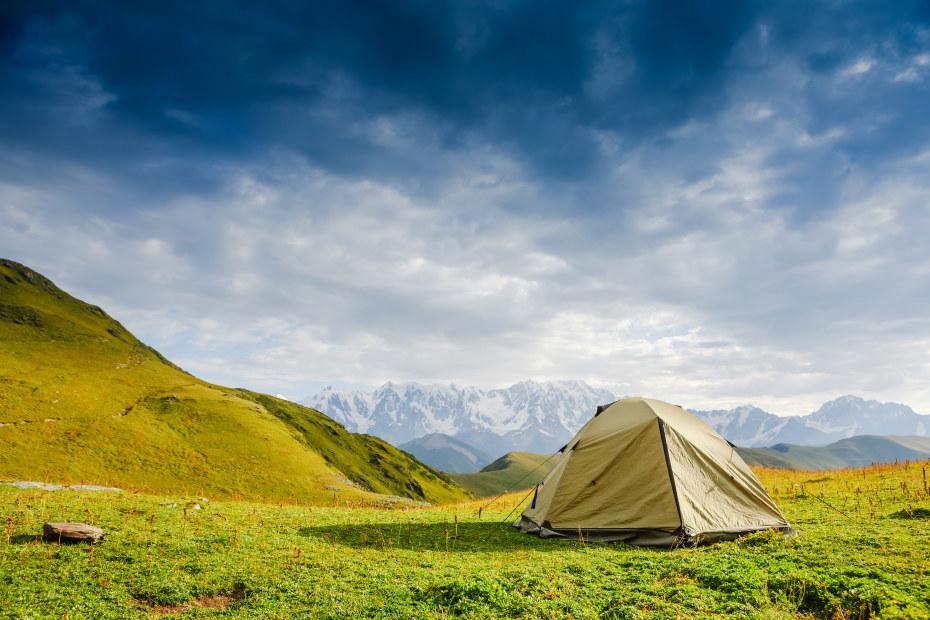 Step 3. Pick a Spot
For many people, national parks come first to mind when considering where to camp. This is understandable, since these protected lands contain America's most famous landmarks, offer much in the way of activities and sightseeing, maintain secure and comfortable campgrounds, and can be booked well in advance. On the other hand, national parks can be crowded, and reservations can be expensive and tough to get.
State parks are similar in that the scenery is likely to be remarkable, sites can be reserved ahead of time, and there are plenty of amenities, including—frequently— electricity at RV sites. However, if you're looking for a quiet, off-the-grid feel, you may not find this at state parks, which attract many admirers.
Craving a more rugged experience? Consider federal lands like national forests and areas that are under the jurisdiction of the Bureau of Land Management. BLM land is isolated and uncrowded—great if you're looking to unplug and be self-reliant. These off-the-beaten-path places tend to be wild and beautiful, fee-free, with plenty of availability. However, campsites are primitive, with few to no amenities offered. Those who camp on federal land should have plenty of know-how, their own time-tested gear, and a clear sense of where they're going; novices, however, can start off with a night or two and work their way up. (Reservations can be made at recreation.gov; be sure to check with the National Forest or BLM offices to make sure you find the right location.)
On the other end of the spectrum, glamping resorts provide all the comforts of home while immersing you in the great outdoors. Staffers serve hot meals and offer organized events like hikes, games, and day trips, which might include activities like zip lining or whitewater rafting. Be ready to pay plenty more than your typical camping site, and book well in advance, since they fill up fast.
Smart Tip: You can search AAA-approved campsites and use websites like Reserve America and Hipcamp to book your site as soon as you know you're going camping since campsites book up quickly. If you're going without reservations, arrive as early as possible to nab a site, and have a backup plan ready, just in case.
Wherever you go, confirm in advance which amenities you'll have available—running water, toilets, showers, firewood, electrical outlets, wifi?—and pack accordingly.
Consider, too, that you may not have cell coverage or electrical outlets, so download maps onto your phone, and bring paper maps just in case. Visit your local AAA branch for free maps and TourBook Guides, plus customized TripTik planners that chart out your camping journey. Do plan ahead: Depending on the branch, some TripTik maps may take two weeks to be delivered.