It is the lowest, the hottest, and the driest; the biggest and the most stunning.
Death Valley National Park contains the lowest point in North America—282 feet below sea level at Badwater Basin. It boasts the hottest temperature ever recorded in the world (134 degrees F) and is the driest place in North America. At around 3.4 million acres, it ranks as the biggest national park in the lower 48 states. And, without a doubt, it offers the most stunning desert landscapes in the entire country.
A place of superlatives, Death Valley also happens to make for a terrific mild-weather getaway in winter.
I headed to Death Valley in early January. Finding daytime temperatures in the low 60s and skies that ranged from overcast to brilliant blue, I used the Ranch at Furnace Creek as a base of operations for three days of hiking and four-wheel drive trips to remote sites. Here are several highlights.
Zabriskie Point
With its sweeping view over the valley and the snow-dusted Panamint Mountains, this is a favorite place to witness dawn. It was well worth stumbling out of bed in the dark to see the ever-changing, spectacular shades of orange, yellow, and ochre, as the rising sun bathed the valley in light.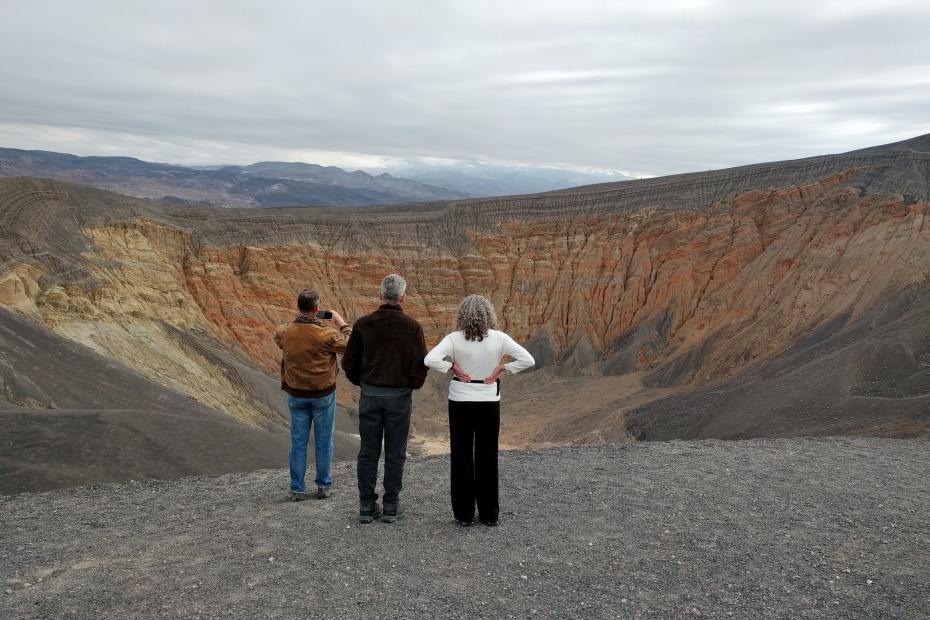 Ubehebe Crater
This truly impressive 777-foot hole was created by a steam explosion. You can hike down into it, but I was content to stand at the rim and imagine its creation, when the land here exploded upward at speeds reaching 100 miles per hour.
Titus Canyon Road
In a normal four-wheel drive passenger vehicle, I took this one-way, dirt-and-gravel route from the Nevada side of the park into the valley. The roughly two-hour trip took me past abandoned mines, a ghost town, and ancient petroglyphs.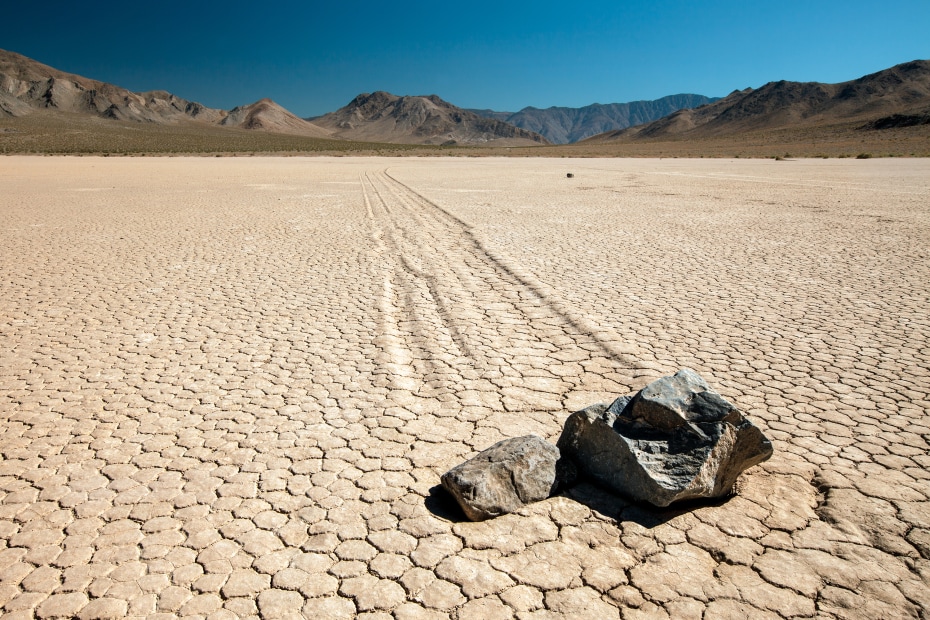 The Racetrack
Named for its rocks that mysteriously slide and create long tracks, this dry lake bed is reached via 27 miles of unpaved road. I found the site eerily beautiful, with the vast, flat stretch of cracked and sun-baked earth abruptly meeting craggy rock hills.
Mosaic Canyon
A hike in this colorful canyon led me back into narrow stretches with near-vertical walls striped with red, orange, and yellow pigment. It felt like I was inside a work of art.