Warm white-sand beaches or thrilling ski runs, vibrant cities or quiet wilderness, off-the-radar gems or center of the action spots: the West is home to some of the best winter destinations in the West. Whether you like snow or you hope to soak up the sun, you can't go wrong with one of these winter stars.
1. Lake Tahoe, California and Nevada
Home to world-class ski and snowboard slopes, Tahoe is a clear choice for winter sport lovers. But it's also one of the best spots near the Bay Area to cozy up in a cabin and luxuriate in peace. When you're ready to go outside, there's plenty of sledding, snowshoeing, and beach combing to be done. Tahoe City and Truckee have local-beloved restaurants and shops to warm up inside, and downtown Reno—and its plentiful options for entertainment and craft brews—is only 30 minutes away. Want something quieter and lesser known? Bear Valley or Hope Valley might be perfect for you if you're hoping to fit in more time on the mountain or feel a bit more off the grid.
2. Phoenix
While you could of course head to Vegas for desert warmth and bright lights, Phoenix is the perfect cityscape to explore when the temps drop. Locals celebrate the comfortable weather with outdoor festivals, patio dining, and art walks. Discover hidden gems and see the highlights, including Taliesin West, Desert Botanical Garden, and the vibrant downtown. Get a view of the city—or escape it altogether—on a hike. Cap off your trip with a dose of self-care or a round of golf in Scottsdale.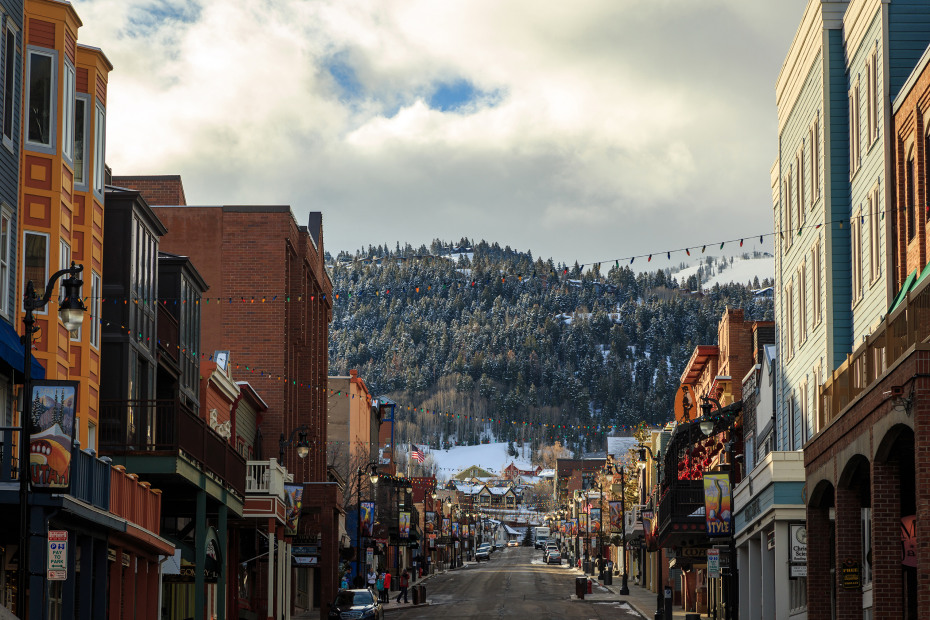 3. Park City, Utah
Nestled on the east slope of the Wasatch Mountains, Park City gets an average of 270 inches of snow each year. Powder-hungry skiers and snowboarders can devour the runs at Park City Mountain—the largest ski resort in the country—and Deer Valley Resort, a ski-only (no snowboarding allowed) resort just a few miles away. Even though it's only 30 minutes from Salt Lake City, you don't have to leave to find boutiques, museums, or aprés spots that tempt you to hang out all day. There's also plenty to do if you'd rather skip the slopes. For an off-the-beaten path escape, try Ogden. An hour and a half from Park City, this small mountain town comes with all the best amenities, minus the crowds.
4. Coeur d'Alene, ID
Don't be fooled by Coeur d'Alene's idyllic lakeside setting—summer isn't the only time to roam the art exhibits or make friends with alpacas. Hop on a fat-tire bike or strap on snowshoes or cross-country skis and cruise the scenic 73-mile Trail of the Coeur d'Alenes. Miss summer? Slip on your bathing suit and splash about at Triple Play Family Fun Park's indoor waterpark. Looking to warm up? You can break a sweat at laser tag, bounce around on the bumper cars, and rack up points in the arcade that's also on site.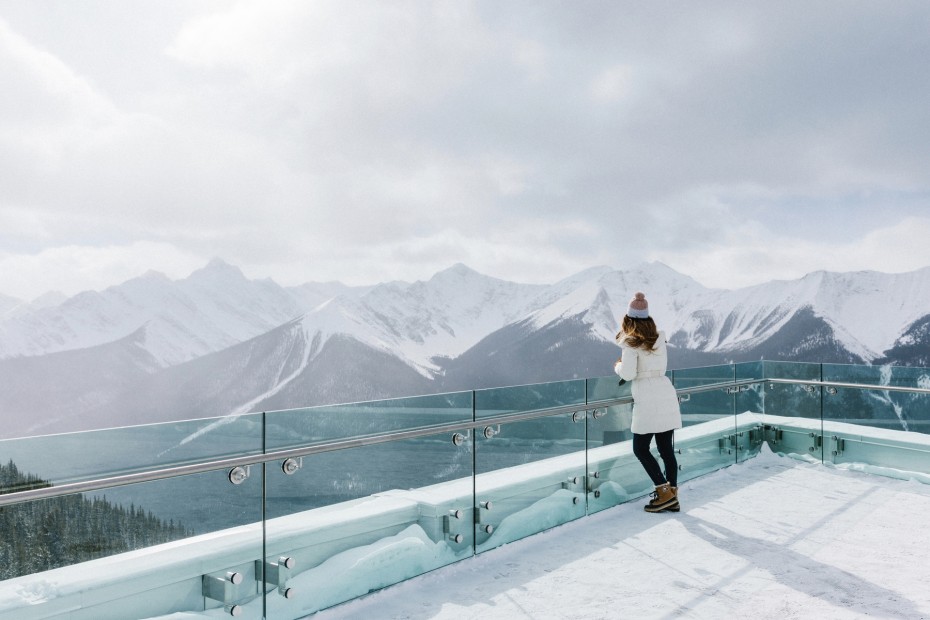 5. Banff, Alberta, Canada
Outdoor lovers flock to Banff year round, and for good reason. The turquoise waters of Lake Louise stand in stark contrast to the bright white mountains. When the sky is clear and the solar winds are active, the northern lights dance across the sky. Cold lakes and frozen temperatures make for ideal natural skating rinks that you dreamed of as a child—you can lace up at Two Jack Lake, Lake Louise, and others. From remote backcountry lodges to fairytale mountain retreats, it's hard to find a more welcoming mountain getaway that feels so fully surrounded by nature.
6. Death Valley National Park, California
There's no better time to visit the lowest, hottest place on Earth than November through April (although the best time to go to beat the crowds is between Thanksgiving and Christmas, according to the National Park Service). Camping reopens at Death Valley in the fall after being mostly closed during the heat of the summer, and last-minute spots are easy to come by. Gape at the otherworldly geological formations at Zabriskie Point, stand in the lowest point in North America—282 feet below sea level—at Badwater Basin, and traverse the sands of Star Wars' Tatooine at Mesquite Flat Sand Dunes. (Rather have a poolside view and stroll through architectural wonders? Wander the desert in Palm Springs instead.)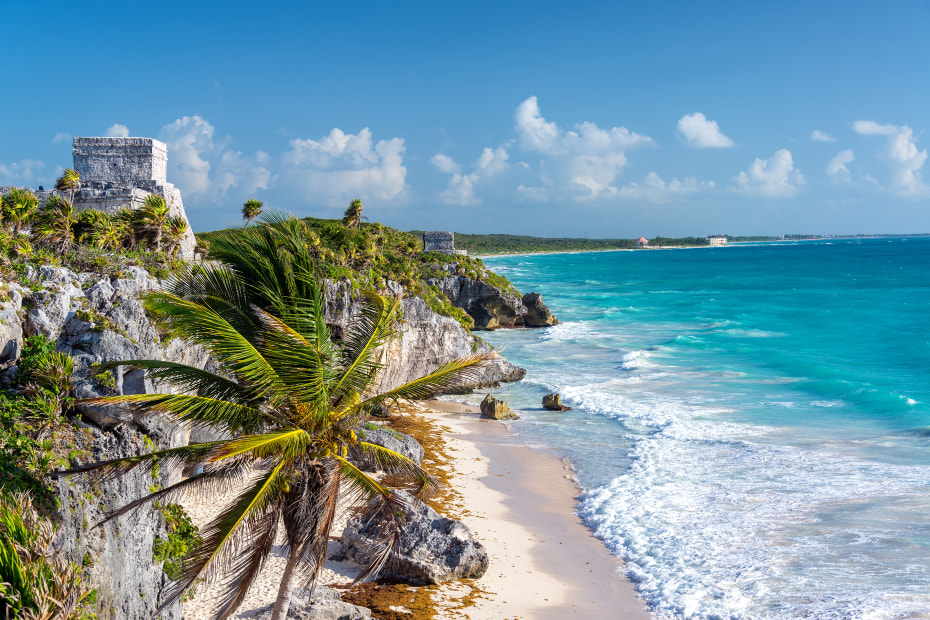 7. Riviera Maya, Mexico
Head south to a beachside oasis along Mexico's Riviera Maya. Dig your toes into the sand at Playa del Carmen, stand in awe at the ancient Maya sites in Tulum or less visited Cobá, and dine on fresh seafood tacos. While there are plenty of all-inclusive resorts in the area, especially around Cancun, smaller towns dot the coast and lure adventure-minded travelers with tours to pristine white beaches, historic sites, and tropical forests and ocean reefs teeming with wildlife.
8. Disneyland, Anaheim, California
There are countless reasons to visit Disneyland any time of the year, but now just might be the perfect time to go. Festive decor and special twists on favorite rides make the holidays extra special October through early January. But don't despair when the fairy lights disappear in the new year—mild temperatures, a quieter park, and discounts reward visitors. Cruise through the park to check off your must-eat food list, get front row seats at magical shows like a Disney pro, and rejoice in the best the Happiest Place on Earth has to offer kids and adults. Bonus: Earlier sunsets mean you can see the lit up park and some marquee shows without staying up past bedtime.
9. Ashland, Oregon
Best known for its Shakespeare Festival, which starts the season in March, Ashland feels like a fairytale come to life when dusted with brilliant snow. Spin around the ice rink in downtown's Lithia Park, dine on the season's best bites—including artisan chocolates—and warm up in captivating art galleries, or work off extra energy at the kid-beloved ScienceWorks Hands-On Museum. When you've had your fill, make a break for the slopes at Mt. Ashland, only 22 miles away, or the quiet respite of Crater Lake—just two hours away, it feels more like an undiscovered wonder than a national park in the off season. While the lodge and other amenities (including the North entrance and Rim Drive) are shuttered until the spring thaw, there's still plenty to keep you busy, from ranger-guided snowshoe walks to sledding.
10. Hawaii
When you desperately crave the sun on your face and the caress of a warm breeze, retreat to the Hawaiian Islands. No matter which island you choose, you can look forward to calm beaches, gourmet bites, and dazzling nature. Must-do activities, such as driving the road to Hana and seeing the force that built the islands up close at Hawaii Volcanoes National Park, are a worthy reason to leave the beach or poolside cabana. From Kona to Honolulu, Hilo to Poipu, visitors can find an affordable getaway or a luxury escape.