Kauai
Poipu Beach
Cameos by monk seals are just part of the appeal of this sandy expanse, widely regarded as one of the safest beaches on the island. Though part of the beach stretches past the Sheraton Kauai Resort, its northern reaches feel like a place apart, less crowded and palm-fringed, with a protective black-rock reef and a natural wading pool for kids. If you're just passing through, there's ample public parking. If you're staying at the resort, it's a short, scenic walk back to your room.
Hoona Beach, a.k.a. Baby Beach
True to its nickname, this tiny, tranquil cove next to Poipu Beach seems designed by Mother Nature to put parents at ease. Its shallow waters are ideal for kids. Basking and wading are what most people do here, though you might see bodyboarders testing the swells out beyond a ring of protective rocks. There are no facilities, but you'll find restrooms, outdoor showers, and limited public parking just west on Lawai Road. (Note: There is no lifeguard on duty, and the water level may rise depending on weather and wave conditions.)
Maui
Polo Beach
If you're a guest at the Fairmont Kea Lani resort, you might forgo the pool in favor of the beach that looks like a spread from a travel brochure. The crystalline waters are partially sheltered by lava rocks, so you can make good use of paddle-boards, kayaks, and other aquatic rentals. Or simply don snorkel gear and play I Spy with kaleidoscopic schools of fish. Not booked at the resort? No biggie. There's a small public parking lot beside the Kea Lani, and a footpath leads to the beach that resembles the postcards you sent home.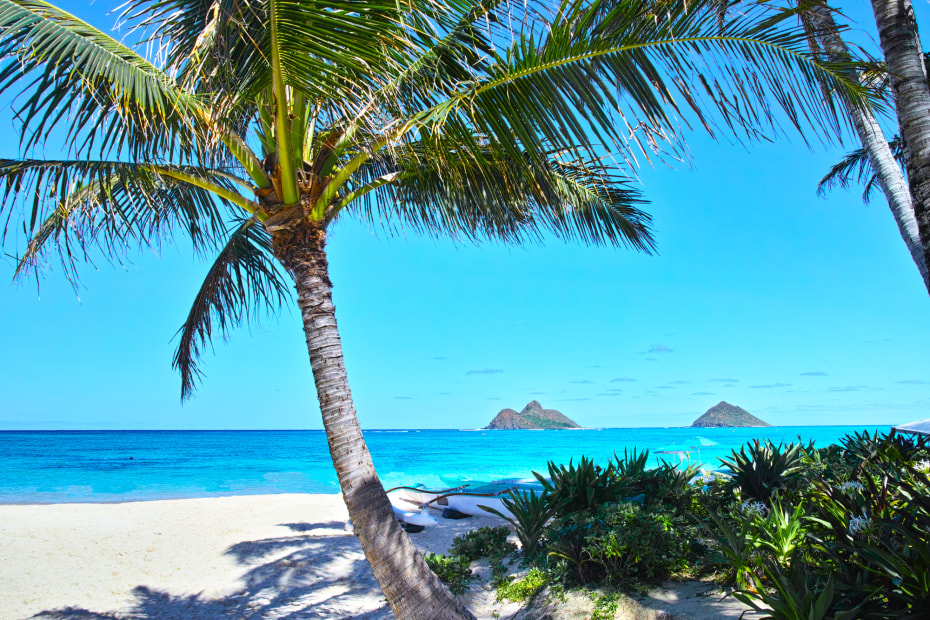 Oahu
Lanikai
A half-hour drive from Waikiki to the windward side of the island, this scenic Kailua-area beach is an antidote to Honolulu's bustle, with a generous stretch of super-fine powdery sand. The Mokulua Islands sit roughly a mile offshore. Kayaking between this famous pair of islets is a popular diversion, but most people prefer simply kicking back and soaking up the view. Parking can be found on residential side streets or in the Kailua Beach Park parking lot. The park has showers, changing rooms, and restrooms. If you want to stay nearby, condo rentals are your best bet.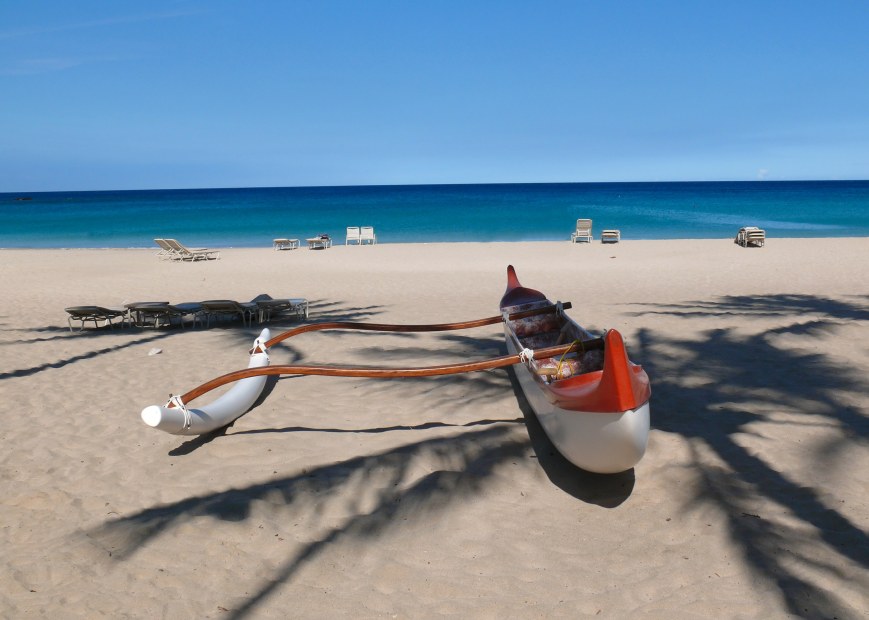 The Big Island
Kauna'oa Beach
This crescent-shaped beauty is often referred to as Mauna Kea Beach, a nod to the iconic resort it fronts. Like all Hawaii beaches, it's not just for hotel guests; it's for everyone. Park for free at the Mauna Kea Beach Hotel, then follow a winding path to an idyllic setting. The sand is fine and soft here, and it stays that way no matter how far you wade into the water, which never seems to get more than waist-deep. On shore, you can order a drink at Hau Tree, the ocean-side bar, then sip, sit, and stare. The beach faces west, so it's great for whale-watching in winter and for sunsets all year round.