For a Special Meal
Trokay has moved the needle off the steak-with-a-view paradigm that has long ruled the fine dining scene in Lake Tahoe. The only view here is onto the main drag of Truckee, California, but the meal itself does double duty as a bit of theater. A cloche lifted on a dish called Fire and Smoke releases a puff from tiny vegetable-ash cinders served with trout—this is big-city cooking with a distinctly Tahoe twist.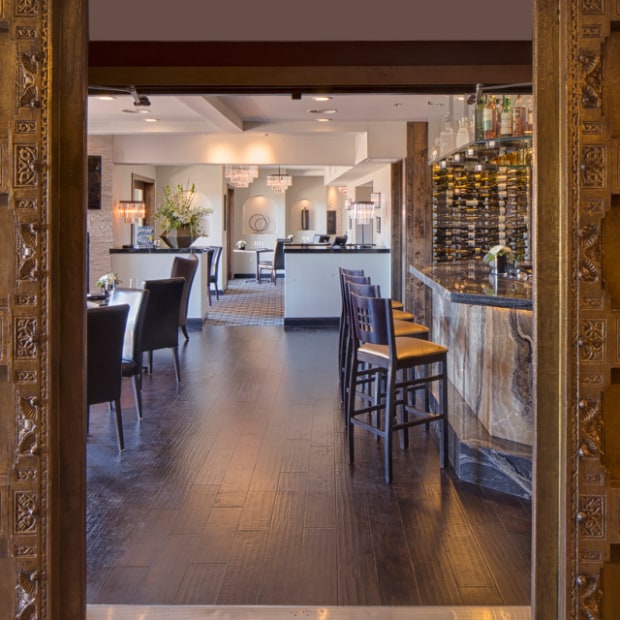 Tucked away in a pine-filled neighborhood of cottages and mom-and-pop inns in Stateline, Nevada, Jimmy's Restaurant offers singular views of kaleidoscopic sunsets over Lakeshore Beach. A casual crowd gathers by the patio's fire pits and in the bar, while those dressed for date night fill the alcoves of the dining room and order standards such as filet mignon, sea bass, and lamb rack.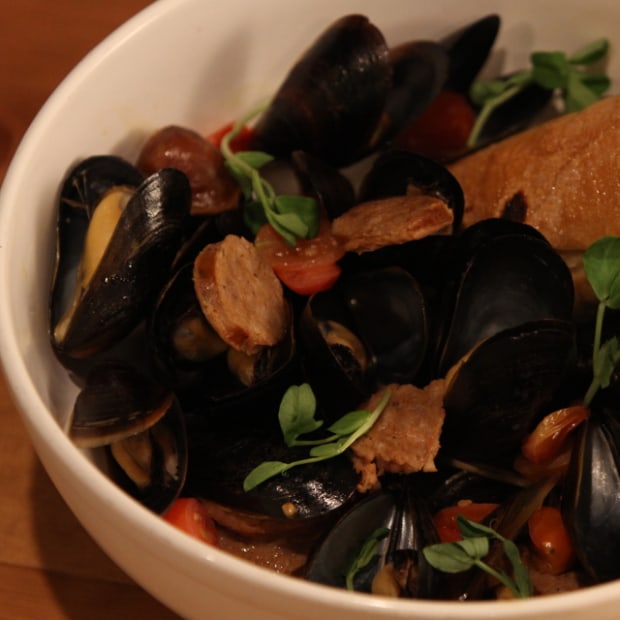 For a Quick Warmup
What could be more civilized than schussing down to the patio of Northstar California Ski Resort's mid-mountain Ritz-Carlton, handing off your gear to a ski valet, and sitting in the sun with a mimosa? Backyard Bar & BBQ keeps you on the mountain for a fresh-air après-ski party where pizzas come out blistered from the fire oven, ribs melt in the smoker, and skiers shed layer after layer as they soak up the last rays of the day.
Cold Water Brewery & Grill's brings house-made brews to South Lake Tahoe, California. The room is casual but stylish, with Edison lightbulb lamps and one wall made of the cut ends of stacked logs. The beers, including crisp weissbiers and serious stouts, are the real draw. A close second is the updated pub food: bacon-wrapped dates, smoked rib eye, and bubbly crisp-fried fish—served with chips, of course.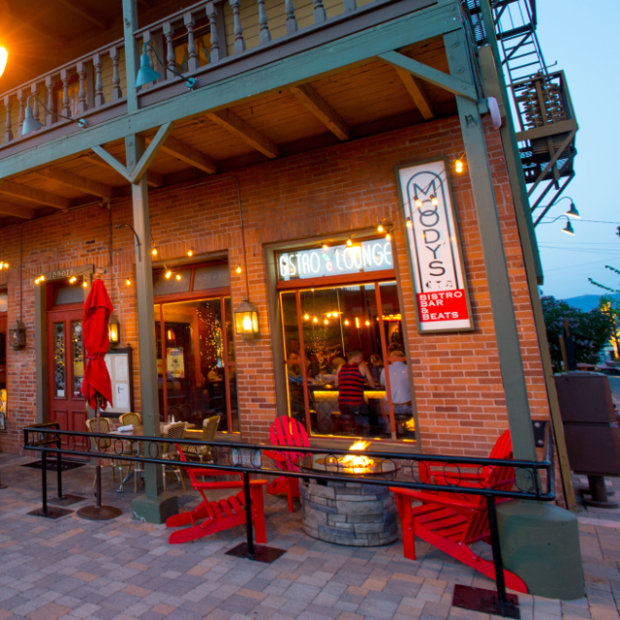 For a Local's Hang
Fires have taken down the Truckee building that houses Moody's Bistro Bar & Beats three times, but nothing can quash its first-name hospitality and old-time charm. Since Chef Will Burns came over from the Ritz-Carlton's Manzanita, where he worked with Traci Des Jardins, he's steered the menu in a farm-to-table direction. Locals pour in for happy hour and live music.
The grand-daddy of après-ski, Le Chamois or "the Chammy," as it's affectionately called, is tucked between the tram and the funitel at Palisades Tahoe and stays open all season long, making it an easy stop after your last run. The old-school bar has been serving pitchers and slinging pizzas with traditional toppings (pineapple included) to raccoon-faced crowds heavy on locals and San Francisco types since 1969. And it still packs them in like clockwork when the late-afternoon snow gets sloppy and the sun hasn't yet dipped below the granite peaks.