We don't need Punxsutawney Phil to tell us spring is in the air. A simple glance at the calendar tells us it's just about time for spring break, whether you have a child getting a week off from school or not. After all, the kids aren't the only ones who could use a vacation. Here are seven of our favorite family-friendly spring break destinations across the West.
Maui, Hawaii
Not that mainlanders need another reason to go to Hawaii, but spring is prime whale season in the waters off Maui's Ka'anapali Beach Resort. Humpback whales come every winter from the Gulf of Alaska to mate and birth and rear their young. The whales are so plentiful and get so close to shore, you can see them from the beach without even thinking of getting in a boat (though boats such as those from Ultimate Whalewatch are available, too). If you're lucky, you'll spot a whale breaching (jumping out of the water), lobtailing (slapping its tail on the surface of the water) or flipper-slapping. It's a memory the kids will cherish forever.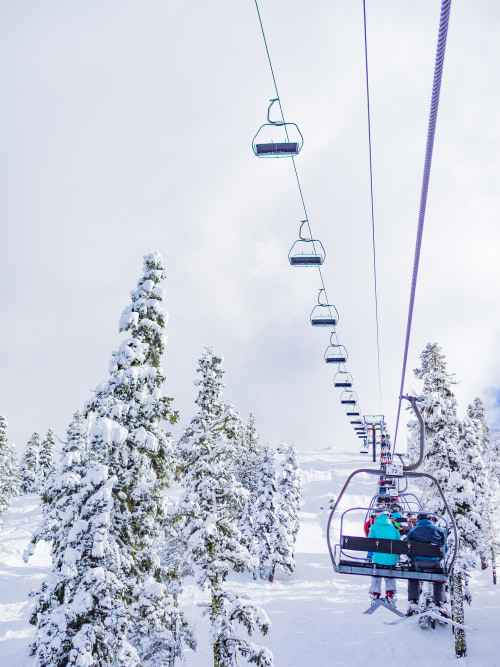 Lake Tahoe, California
Just because it's spring doesn't mean there won't be snow at elevation. One of the best places to enjoy late-season powder and winter fun: Northstar, a resort outside of Truckee, California. The resort comprises nearly 3,200 acres, 100 runs, and 19 lifts. It's home to the only Burton Snowboard Academy in the world. The resort also boasts a cross-country center, a snow tube run, an eclectic village with ice skating and world-class restaurants, and more. Families will love the location; Northstar is a short drive away from Lake Tahoe, which is ringed with beautiful coves and cozy après-ski spots, and it's only 10 minutes to North Tahoe Regional Park, which has some of the best sledding in the area.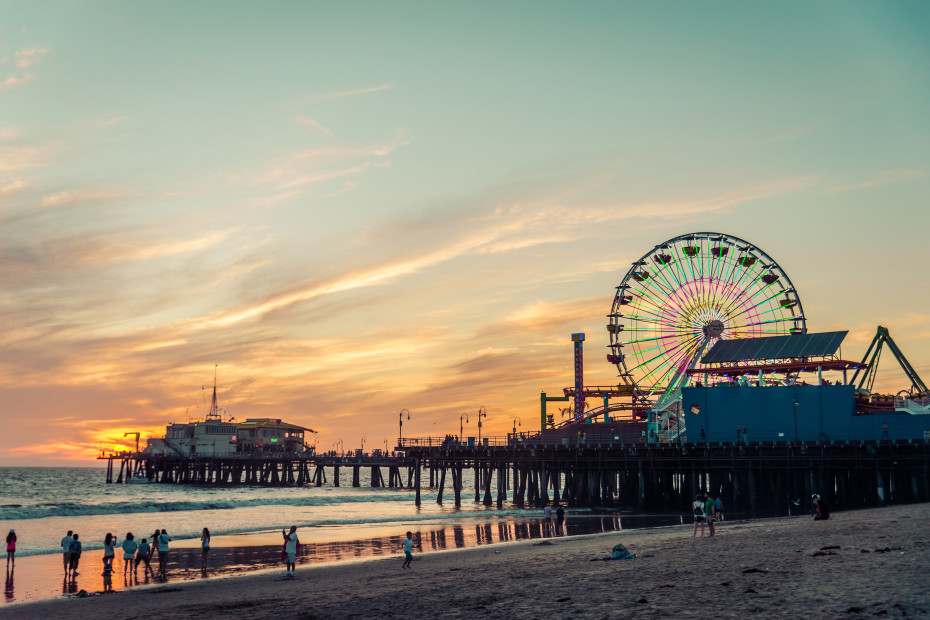 Santa Monica, California
No destination is more quintessentially Southern California than Santa Monica State Beach. The beach itself seems to stretch into oblivion on both sides; a paved bicycle path is the easiest way to get from one part to the other, and the Annenberg Community Beach House—a throwback to the days of old Hollywood—is beloved by children for its splash pad, historic pool, and boogie board rentals. Then, of course, there's the Santa Monica Pier, which boasts several thrill rides, carnival games, an old-school arcade and carousel, restaurants, and other eateries. You could spend an entire day with the family on the pier and not tire until dinner. Insider tips: Some rides don't allow little kids, and the ride area can get crowded at dinner.
Las Vegas
March is the time for madness around college basketball, and part of this is the annual West Coast Conference tournament, held at the Orleans Arena in the heart of Las Vegas. Here, fans can get up close and personal with all their favorite Left Coast teams as they vie for the conference championship and an automatic bid to the first round of the NCAA tournament. For a different hoops experience, catch one of Cirque du Soleil's seven shows on the Strip. While you're there, explore the sights and sounds of Las Vegas Boulevard and venture 30 minutes east to the Hoover Dam for a tour of one of the country's engineering marvels. 
Tucson, Arizona
Springtime in the desert brings hot sun and dry air—perfect conditions for outdoor activity and adventure. Saddle up and explore Tucson's inviting trails with local guides. While you can book a family ride, unload your wagon at a nearby dude ranch for the ultimate experience. The family-owned White Stallion, 30 minutes outside of downtown, is one of the two largest dude ranches in the country, and the horse program is second to none with various riding options, educational opportunities, family-specific rides, and a weekly ranch rodeo. Additional amenities include astronomy classes with telescopes, country and western line-dancing and lessons, and watercolor classes.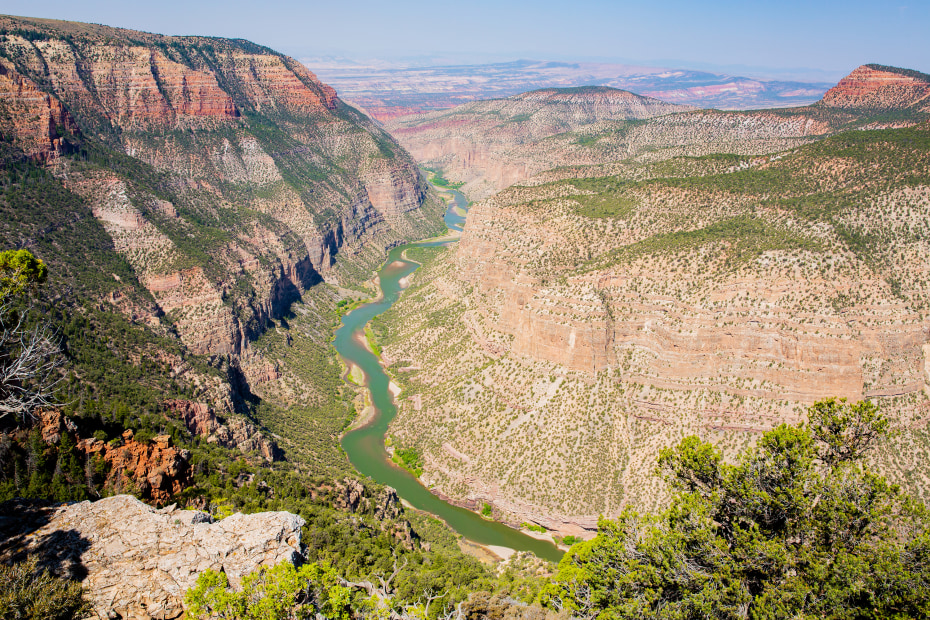 Southeast Utah
Vernal, Utah, near the Four Corners area, is called "DinoLand," and the name is apt—the region is home to more than 1,500 individual dinosaur fossils. Dino-lovers of all ages will love all the options for interacting with the past. Many of the best specimens are on display at Dinosaur National Monument, and the Utah Field House of Natural History State Park Museum, a smaller, state-run operation, has decent objects and whole skeletons, too. You can even hike to 200 million-year-old fossilized dinosaur tracks at Red Fleet State Park.
Cheyenne, Wyoming
Spring break is a great time to learn a new sport together, so why not try fat-biking? This activity, which essentially is done on mountain bikes with extra-wide tires designed to cruise on unstable terrain, is all the rage in and around the tourist hot spots of Teton Valley and the Jackson Hole area. Locals who ride flock to the 4-mile fat-bike loop at Curt Gowdy State Park outside Cheyenne when the park added the circuit in 2014. Grand Targhee Resort, near Alta, offers fat-tire bike rentals as well, and riders can explore nine miles of Nordic tracks and two miles of single-track around the resort.