A great beach town has all the essentials—sand, surf, fish tacos—but also possesses a certain something that sets it apart from its neighbors. Want quiet and dreamy? Hidden and uncrowded? Arty and sophisticated? Whatever you're looking for, you'll find it in Southern California. Hop on a flight, rent a car, and soak up the sunshine.
Isolated: Avalon
The glittering blue bay and its bobbing sailboats. The steep hillsides dotted with pastel houses. The sun-bright sky. The town of Avalon on Catalina Island is so breezily Mediterranean that when you step off the ferry you half expect to hear Meryl Streep singing "Mamma Mia!" You're only an hour's cruise from the mainland, but it can feel like you've somehow traveled to another part of the world.
With almost no cars, Avalon is an easy place to navigate on foot. Or you can make like a local and zip around on a golf cart; they're available for rent. When it's time to eat, the Avalon Grille has a sure, creative hand with seafood (such as the pan-seared scallops) and with cocktails. The Wrigley Martini—a tribute to chewing-gum titan William Wrigley Jr., who helped develop Catalina as a resort 100 years ago—comes complete with a pack of Doublemint gum.
Being an island, Catalina is also rich in aquatic fun. Gazing at marine life through the portholes of Catalina Adventure Tours' semi-submarine Nautilus is a classic. If the brilliant-hued fish you see inspire you to break out in song, nobody will mind.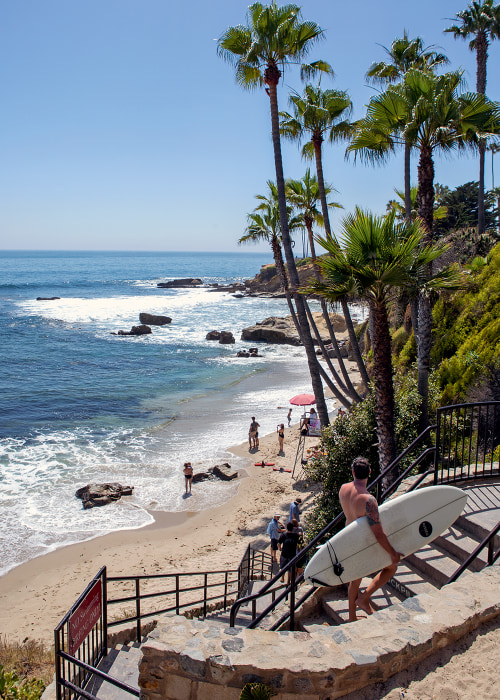 Artful: Laguna Beach
Other beach towns started as fishing or lumber ports. Laguna Beach was always about the art. Painters and sculptors began flocking here in the late 1800s, drawn to the area's inspiring combination of rocky coves and idyllic beaches. That tradition continues today, with more than 100 galleries, a first-rate museum, and summer's famed Pageant of the Masters.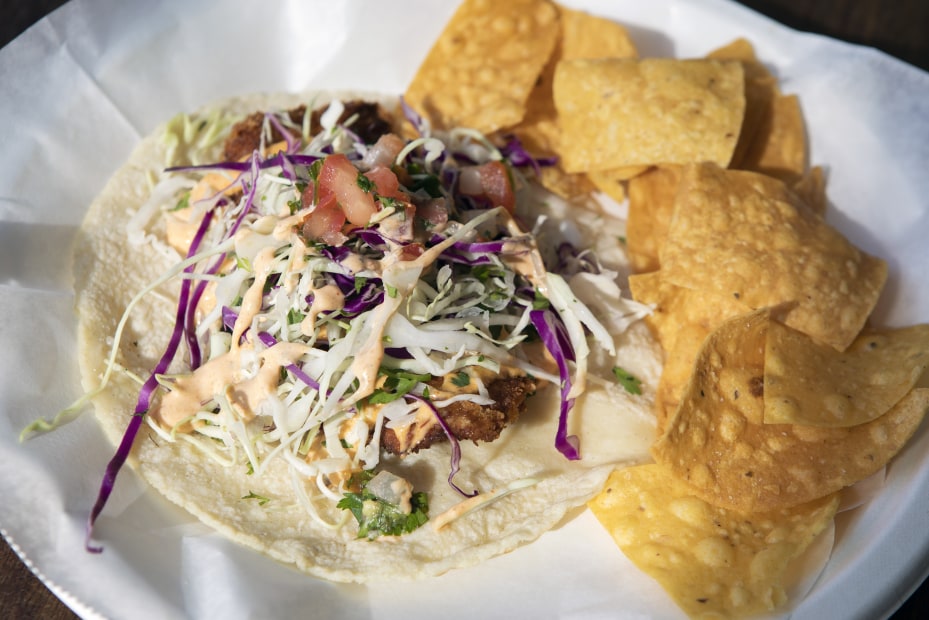 Start your day at Zinc Cafe, where the staff's T-shirts proclaim: I zinc therefore I am. Then stroll down to the Laguna Art Museum, especially strong in 19th- and 20th-century landscapes, such as Ferdinand Deppe's 1830s San Gabriel Mission, thought to be the first oil painting of a California subject. DeRu's Fine Arts specializes in California creators; Dawson Cole Fine Art shows sculpture and has a nice garden, too. For lunch, head to Mermaid Street and La Sirena Grill, a cute little cottage that serves the best burritos in town. Thus fortified, you can finally explore the coast. Start at Main Beach with its landmark lifeguard tower, then mosey through bluff-top Heisler Park, gaudy with bougainvillea and shimmering ocean views. You'll see numerous painters at their easels as you walk past; you may even decide to join them.
Dreamy: Cambria
Lots of Southern California beach towns are bright and loud, like a Katy Perry song. But a few are dreamier, more subtle—think Frank Sinatra's "Ebb Tide." Tucked away on the coast north of San Luis Obispo, Cambria is a prime example of that rarer second kind.
Spread across gentle hillsides shaded by Monterey pines, Cambria overlooks romantically named Moonstone Beach, whose boardwalk invites you to stroll for nearly a mile. Not far away is Fiscalini Ranch Preserve, a 437-acre swath of bluffs and coves set aside as open space— deal for long, meditative rambles. The village itself is rich in Victorian architecture, and there's a thriving art scene. One of the best galleries, the Vault, occupies a handsomely restored 1928 bank building.
For an enclave of fewer than 6,000 people, the food options are appealingly varied: Try the locally sourced sea bass glazed with miso at Robin's Restaurant. For dessert, deservedly beloved Linn's Fruit Bin has the best pies you've ever eaten; olallieberry is the specialty.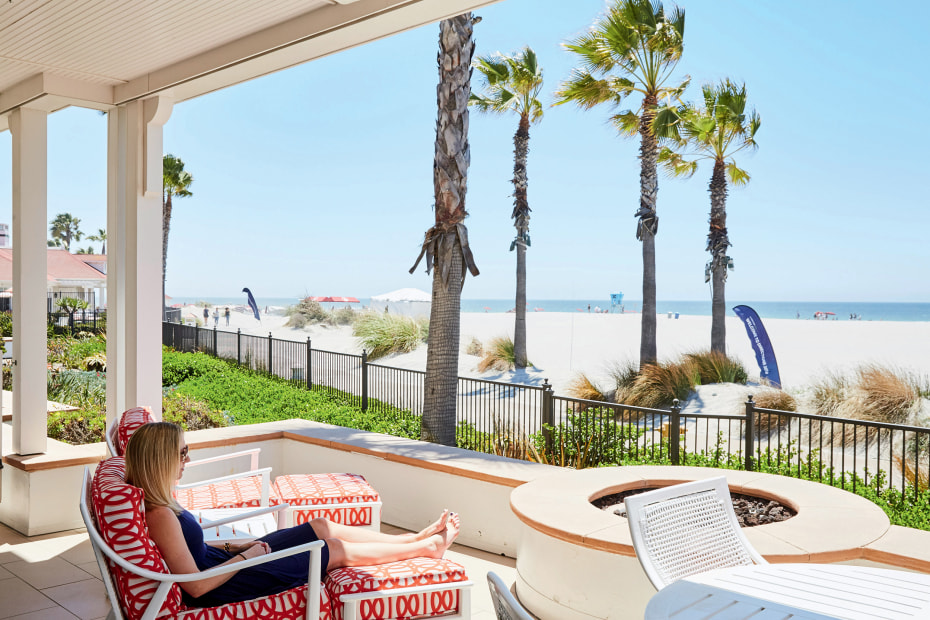 Tranquil: Coronado
Though Coronado sits at the tip of a peninsula, it feels like an island in all the best ways. Drive the blue bridge over San Diego Bay—or cruise over on the venerable Coronado Ferry—and you enter a quiet haven with gracious early-20th–century houses, white-sand beaches, and a friendly downtown.
Clayton's Coffee Shop on Orange Avenue, which has been serving eggs and pancakes to locals for decades, is a great place to fuel up before you explore. That street is also home to some seriously eclectic shopping. To cover more ground, rent a bike at Holland's Bicycles; with its wide, flat streets, Coronado is perfect for two-wheeled meandering.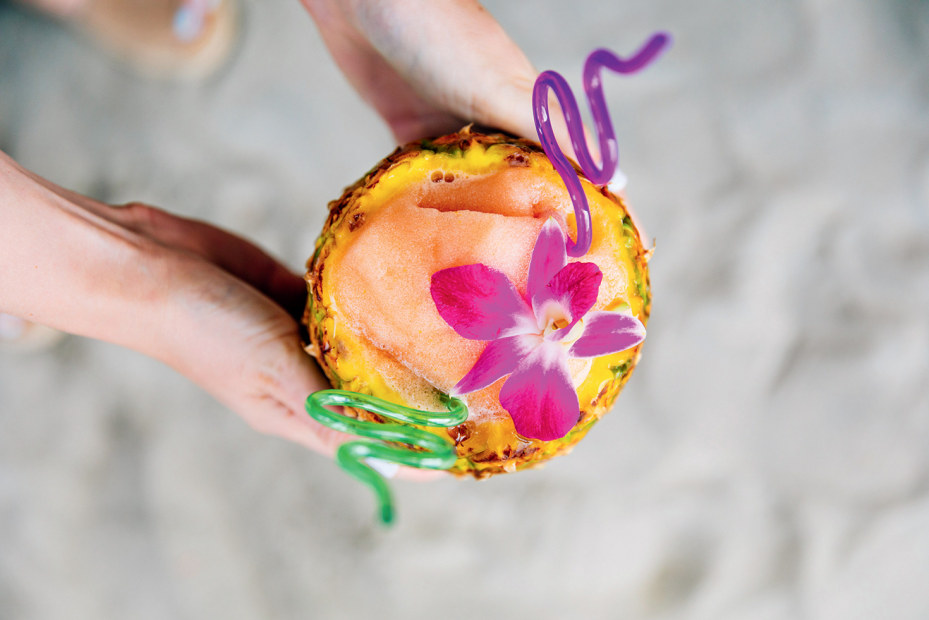 Pedaling or walking, you'll eventually spot the turrets of the ornate Hotel del Coronado. The Del is in the middle of a major expansion, so you'll see scaffolding, but the opulent Crown Room still wows with lavish weekend brunches. From the hotel, Coronado Beach stretches north for one perfect mile and ends at a dog park where pooches romp off-leash. It's such a peaceful, happy scene, you could be forgiven for forgetting that a major metropolis is just over the bay.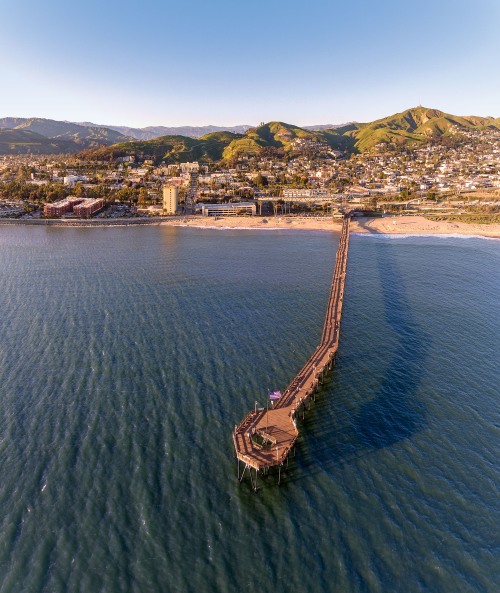 Hidden: Ventura
Ventura is Southern California's unsung beach town, not as posh as Santa Barbara to the north nor as glam as Malibu to the south. But that just means the Ventura seaside is less crowded, its restaurants less expensive. And when it comes to the essentials—sand, waves, seafood—Ventura delivers.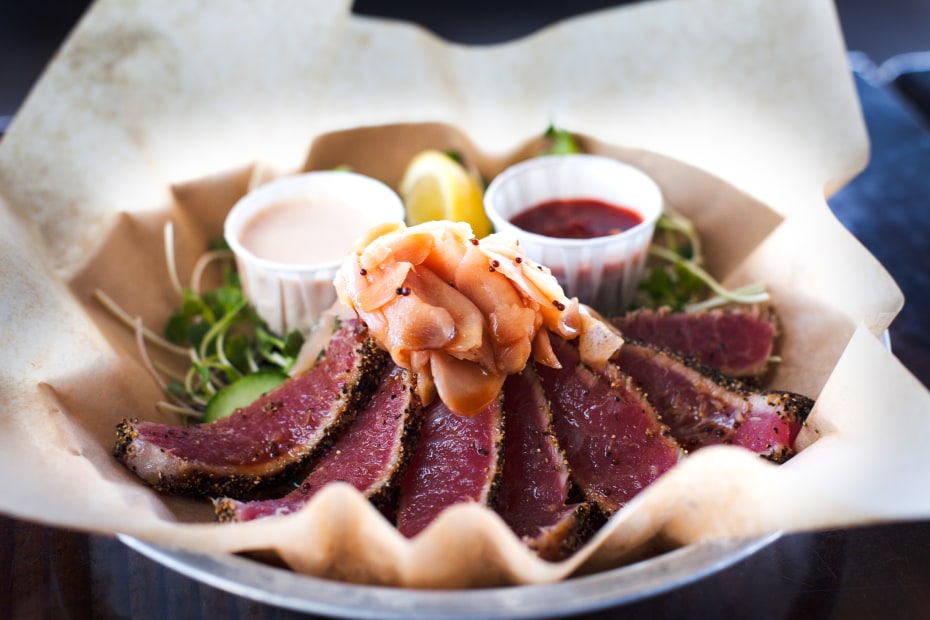 The Ventura Pier is an endearingly rickety wooden promenade that dates back to 1872, with sweeping views of the coast and ocean. It's also home to two worthy eating spots: Beach House Fish for seafood and MadeWest Brewing Company, part of Ventura's microbrewery boom. Clambering down the pier stairs to San Buenaventura State Beach, you can head north to watch surfers shred waves at the legendary C Street surf break or south to amble at leisure for miles. Centered at California and Main Streets, Ventura's historic downtown makes for fine postbeach dining. The sake-glazed salmon at Pacific by NoRu is irresistible.
If you really want to get away, drive to the Ventura Harbor and check out the visitor center for Channel Islands National Park. This small island group has been called North America's Galápagos, because of its unique plant and animal life. The park is blessedly undervisited—just like Ventura.