Whether you're looking to escape on a romantic getaway or embark with the entire family on an unforgettable adventure, an all-inclusive vacation may be the way to go. All-inclusive resorts and cruises provide overnight lodging, meals, and a range of activities and entertainment options that take the pressure out of planning and can be exceptional deals, especially if you know how to get the most out of them. Here are some expert tips for making all-inclusive packages work for you.
Determine your must-haves and your total budget.
"All-inclusive vacations allow you to budget your trip in advance and not have to worry about extra costs such as meals and drinks once you're there," says Robin Sylvester, a AAA travel agent in Arizona. "They're really a great value." With all-inclusives you often have a range of great restaurants to choose from, she says, plus nightly entertainment and even kids clubs at many family-friendly resorts.
Look for vacation packages that fit your "must haves"—such as the size of the property or ship (some may have more than 2,000 rooms, while others have less than 200), amenities, or climate—and your budget. Most resorts and cruises have onsite activities and special features that are included in the overall price, which means you can get the experience you want without paying extra. Free shuttles or bike rentals can help you get around without racking up taxi or ride-hailing tabs.
When estimating the cost of your trip, don't forget to factor in transportation, such as airfare, train tickets, or gas and parking if you are driving — if it's not included in your package — and any excursions or extra activities you would like to add. Sylvester recommends relying on the expertise of a travel agent to find the best package and additional travel reservations, such as flights and a car rental, for your budget and itinerary. (AAA Complimentary Travel Agents can do all that while helping you stay within your budget.)
Your future planning will pay off. Once you're at an all-inclusive resort or on the cruise, you can relax knowing that "there's no reaching into your wallet every few minutes for added expenses," says Vicki Tomasino, regional vice president of Carnival Cruise Line's Western U.S. sales team.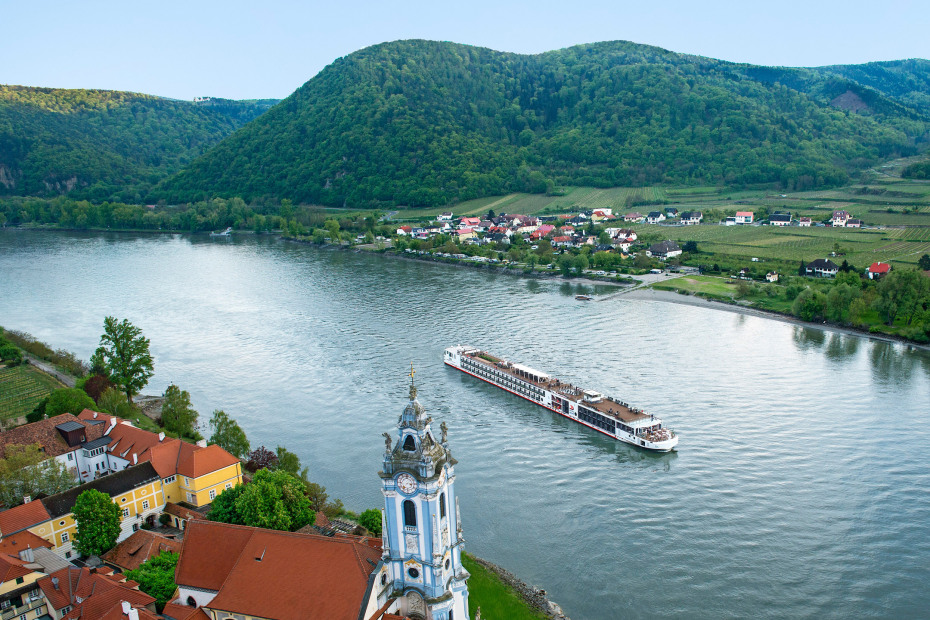 Book an all-inclusive vacation that fits your travel style and preferred destination.
First, decide what type of vacation you're interested in. "Think about what you'd like to get out of the trip," says Tonya Powell, a AAA travel agent in Chico, California. "Are you looking for something that's family-friendly, with lots of activities for kids? Or a vacation that's adults only, where the atmosphere is more romantic?" Powell says that foodies looking for a variety of dining options would do better with a larger-scale resort, while those shopping for cruises should first choose between a smaller river cruise or an amenity-packed ocean cruise.
Cruises can offer a little something for everyone—including honeymooners, multigenerational families, large groups of friends, and even solo travelers. Many lines offer a range of dining options, water parks, comedy clubs, and even 24-hour pizzerias. Viking, which runs both ocean and river cruises, is great for travelers looking for an immersive cultural experience, and some Royal Caribbean ships—including Ovation of the Seas and Anthem of the Seas—feature single staterooms for solo travelers. Holland America Line's 2,650-passenger Koningsdam is ideal for those with different physical abilities, with 27 fully accessible staterooms and braille menus available with prior notice.
Be flexible to keep out-of-pocket expenses minimal.
"Be willing to be flexible on dates and room types," both of which can really affect the trip's overall cost, says Powell. For example, booking a trip in Mexico's low-season (from Easter to mid-December) can save you up to 50 percent on lodgings, or get you a deluxe suite for the same cost as a double room in high-season. You'll find some of the best deals on resorts, cruises, and airfare during shoulder or low seasons. Being open to last-minute deals can also pay off and make a dream destination more accessible.
Know what isn't included, and how to get it.
Guests usually pay extra for additional day tours and excursions, spa packages, and motorized water sports, such as jet skiing, according to our experts. "There are also particular menu items, like an exclusive wine or a plate of lobster, that may cost extra," says Sylvester, "though the restaurants' menus should make this clear." 
For spa appointments and restaurant reservations, it's best to book them before arriving at your destination if possible. Book a spot at each of the available restaurants if you can to enjoy everything that's on offer. "The variety of restaurants is there for your enjoyment," says Sylvester. "Have an appetizer at one, then move to a second for dinner, and a third for dessert." 
Another thing to think about when it comes to cruises and all-inclusive resorts: drink packages. These are typically included at most resorts, but are sold separately on many cruises. Even when they are not included in a trip's overall cost, a drink package can be a great value if, say, you're celebrating a bachelorette or traveling with a group of friends. Skipping the booze? These packages also include virgin drinks like piña coladas and daiquiris, says Tomasino, as well as speciality coffees, soft drinks, and milkshakes.
See if tips are included, and tip strategically.
Powell says tipping is often included with many all-inclusive resorts and cruises. However, she recommends bringing smaller bills down to the pool area. "The wait staff is really appreciative if you slip them a few dollars each time they bring your drinks," she says. The same goes for room service. 
Sylvester agrees. "[Extra tipping] is not necessary, but it is appreciated." It's also good to have a few dollars handy for the resort shuttle driver, who is not often included in the overall property package.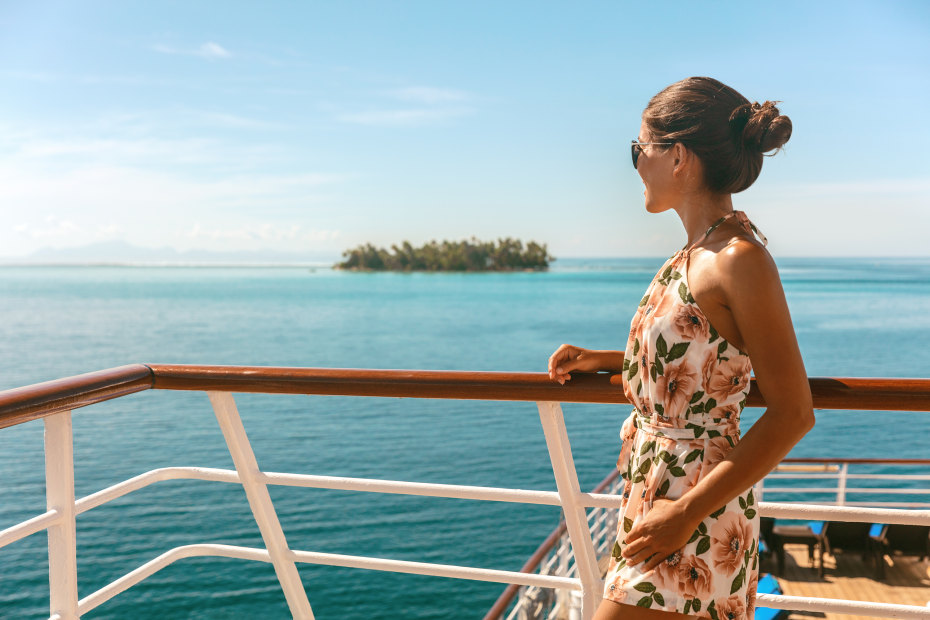 Get to know your destination.
Review the many add-on activities and excursions your resort offers beforehand, and plan ahead to make sure you take advantage of those that are most important to you, such as zip-lining through the rain forest canopy in Costa Rica or hiking through Chile's mountainous Tierra del Fuego National Park. To get the most bang for your buck, try pairing a budget-friendly walking tour one day with a higher-end three-course cooking class and sit-down meal the next.
Once onsite, you can also check with the activities desk for local tips, such as inexpensive or free things you can do in the area. Be aware that not every activity is offered daily, and some of your top picks may overlap. Make the most of your time by crafting a preliminary schedule that includes both top picks and alternative options, and then pre-book any must-do activities to help make your holiday worry-free. AAA Complimentary Travel Agents can help craft an itinerary and book your activities in advance for a truly stress-free getaway.
"As far as shore excursions go," says Tomasino, "We encourage people to get off the ship and experience the beauty of a place. Most [of our island] cruises have three ports-of-call, so it's a sampler of destinations." Many ships offer complimentary walking tours. Combine these with one or two more in-depth excursions that cater to your particular interests, such as Seattle's "Future of Flight and Boeing Factory Tour," a popular choice on Alaska-bound cruises.
Use all of your additional credits.
Many all-inclusive resorts and cruises provide additional credits depending on your length of stay, which can then be used for everything from romantic beachside dinners to room upgrades. "They really add up if you take advantage of them," Powell says. 
Some "credits" are actually coupons, meaning buying two bottles of wine may get you a third one free, and properties such as Palace Resorts offer resort credits that are almost like complimentary cash. "For instance," Sylvester says, "You may get a $500 resort credit and be able to use it on a scuba diving experience for both you and your partner." Sylvester says these resort promotions vary by date and property (and your number of nights booked), and are provided at check-in as incentives for taking part in activities that would otherwise cost extra. 
Bonus: AAA Members receive additional onboard credits on most cruises and additional activity credits on most resort packages in Mexico and the Caribbean when they book with AAA Travel.
Make use of your resort's nearby sister properties.
Along with complimentary shuttle service between the sister resorts, guests are typically able to extend their dining options between them, meaning "you can conceivably stay 10 days and eat at a different restaurant nightly," says Sylvester.
However, be sure and read the fine print. "There are all inclusive properties out there that do not advertise the fact that they only allow dining at a la carte restaurants a certain number of nights based on your length of stay," she says, which means that on some days, the crowd-pleasing buffet might be your only option. With AM Resorts, guests have access to the restaurants of sister properties, but not, say, the pools. While at a resort like Sandals, you can enjoy all the amenities of any other sister property in the vicinity. AAA Travel Agents can help you quickly determine what you have access to at a nearby property so you can make the most of your destination.
Take advantage of on-site offerings.
Rather than paying extra for an off-site experience, take advantage of complimentary on-site offerings such as beach volleyball, trivia nights, disco dance parties, and zip lines. Sylvester recommends reading the resort's or cruise's daily newsletter and posted activities so you don't miss out.