Even the savviest of budget travelers can use a little extra insight into how to spend less on a trip. But how do you find the best deals? Follow the lead of these resourceful travel experts, whose ninja-level expense-slashing skills include some clever, unconventional strategies to save on the go.  
Spending More on Your Hotel Can Cost You Less
When most people look for a hotel, they pay more attention to properties that offer the lowest rates, glossing over the ones that seem just beyond their budget. However, this straight-edge approach to hotel costs may not be the best way to save overall—and it could lead to big disappointments. As AAA Travel Product Marketer Roberta Christman puts it, "Why would you spend your precious vacation time and money on a place that's less comfortable than your home?"
Consider this, from Gary Leff, who cofounded InsideFlyer and runs the popular View From the Wing blog: "Choosing a hotel that's right where you want to be can save on transportation costs. The hotel may be more expensive, but if you can avoid renting a car or taking extra Uber trips, you may wind up saving money and getting more out of your time."
The same logic applies to hotels without beach access, notes Christman. "It might save money upfront, but then you have to schlep all your things to the beach, which is wasted vacation time," she says. "And time equals money."
Take the example of the onsite properties at Disneyland Resort: While rooms might cost more than nearby alternatives, your reservation gives you access to certain attractions an hour before the parks open to the public (for ages 3 and up), as well as other benefits.
"Similarly," Leff adds, "consider spending more on your room—a suite instead of two rooms, or executive lounge access. Find out what a hotel's club lounge offers; if it's going to mean breakfast, drinks to go, and evening canapes substantial enough to make a meal, you may come out way ahead."
Christman also suggests considering all-inclusive opportunities, which offer good value, ultra convenience, and a set cost, so you can avoid unexpected expenditures during your trip.
Disregard Advice About the Best Days to Buy Flights
"Most of the conventional wisdom—e.g., 'Buy airline tickets Tuesday at midnight'—is outdated, if it ever had a basis in fact," Leff says. The best time to book a flight, according to him, is as soon as you've settled on your destination.
Deals become available starting six months out, and it's usually most affordable to book travel 60 to 90 days ahead of your trip rather than last-minute. (During peak holiday season, err on the side of booking further in advance.)
When booking airfare, it's good not to be married to specific dates or travel times. As Matthew Kepnes, the prolific travel blogger better known as Nomadic Matt notes, "If you have a more flexible departure, you'll be able to find inexpensive flights with greater ease." (Though if you book your ticket for an early departure, Leff says, delays are less likely to have stacked up.)
"But there's no magic day or time to book," Leff reveals. "The best way to snag a flight deal is to know what the route usually costs, so you can evaluate whether the price is above or below normal."
Christman agrees but warns that a slightly less expensive flight might come with big costs elsewhere. "Don't take a flight to save $25 or $50 if it means you're going to be put out in other ways, like an excessive layover or inconvenient airport. It's not worth it. Book flights that will get you to your destination (and back) with minimal stress so you can enjoy every possible moment of your precious, hard-earned vacation."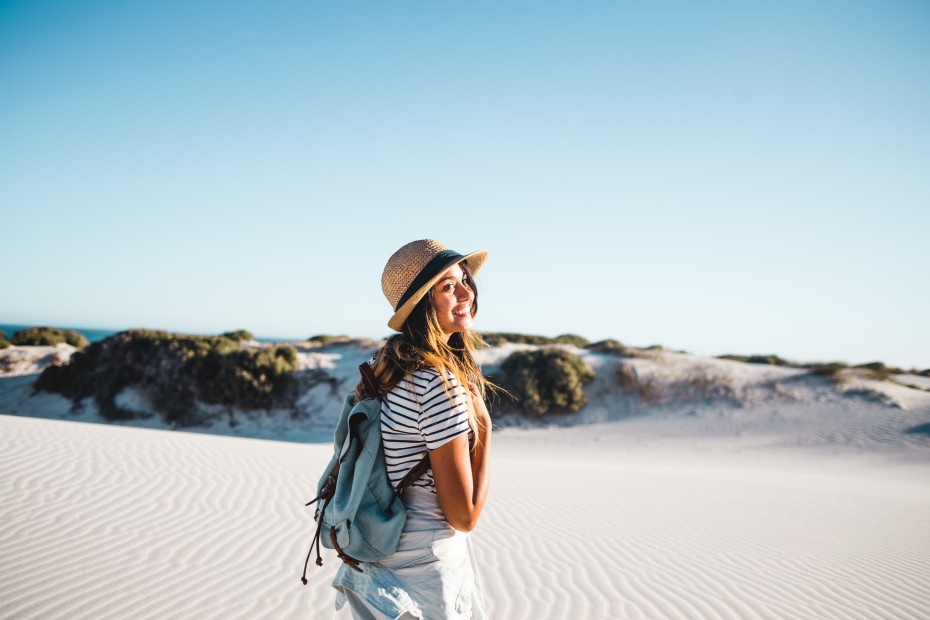 Staying Longer Is a Better Bargain Than a Quick Visit
Plenty of budget travelers plan brief jaunts, believing that doing so will save them money over an extended stay. While that logic sometimes works, sometimes it doesn't, especially if you've already worked out ways to lower your daily lodging and food costs. "Your flights have a fixed cost no matter how many nights you stay somewhere," reasons Leff, "so a longer stay gives you more nights across which to amortize that airfare cost, lowering your average spend per night."
If you have a flexible overall budget but remain determined to get the most out every dollar spent each day, consider Leff's other fiscally sound reasons to plan trips that span at least a week: In big cities, weekend hotel nights tend to be more affordable, while in vacation destinations, it's often that midweek is less expensive. So a longer stay will net you more of those inexpensive nights. Likewise, rental cars are priced high for short mid-week bookings, frequently used by business travelers, while longer car rentals are often reserved for price-sensitive leisure clients.
And though most domestic airfares are priced one-way nowadays, it's not uncommon to find the best international fares requiring a Saturday night stay or seven-night minimum.
Smart Tip: AAA Members can save big with Hertz.
Travel Farther to Save More
You don't need to stay close to home to stay close to your budget. Your dollar will stretch further in plenty of global destinations than it will anywhere in the U.S.
"Southeast Asia is popular for many reasons—food, great people, things to see outside of the everyday—but the real draw is how inexpensive things can be, especially the farther you get from the big cities," Leff says. "You may be used to paying $100 for an hour of spa time; in Bangkok, you can pay $40, and even less in a smaller town. Street food is delicious and affordable, but there are myriad fine dining options as well where you can enjoy the equivalent of a $250 meal back home for less than half the cost."
While many places in Southeast Asia and Latin America are perennially affordable for Americans, pricier destinations can become unexpected bargain vacation spots as the global economy shifts. Stay abreast of the news and check for places where the local currency has weakened. A strong dollar means you pay less for more.