With inflation at more than 8.5 percent, airfare remains staggering, hotels provoke sticker shock, and gas prices are still a dollar more per gallon than this time last year in most Western states. So what can budget-minded travelers do to secure reasonably priced travel this holiday season?
Plan ahead and be flexible.
"The key to finding the best deals on holiday travel is being flexible, both with your dates as well as your destination," says Matthew Kepnes, the travel blogger known as Nomadic Matt. With airfare and car rental rates through the roof, he notes, the more flexible you can be, the more likely you are to find a deal.
If your dates and destinations aren't rigid, adds AAA Travel Product Marketer Roberta Christman, confirm that there aren't special events happening wherever you're headed before you book, which may jack up hotel rates.
Additionally, Kepnes advises considering places that are a bit off the radar. "Post-pandemic 'revenge travel' has flooded many of the world's popular destinations," he says, "so you'll not only have to deal with higher prices, but you'll be shoulder to shoulder with other travelers. To beat the crowds and pay less, head to less-visited destinations instead."
When planning ahead, consider that booking a longer stay can often be a better deal than a quick visit. How so? "Because you'll be able to take advantage of long-term discounts for accommodation," Kepnes says. Hotels, vacation rentals, hostels, and guesthouses will often give you discounted rates for longer stays. "That lowers your daily accommodation cost and gives you more time to spend enjoying your destination," he says. On top of that, if you plan to stay somewhere with access to a kitchen, a longer stay lets you buy groceries instead of eating out, stretching your budget even more.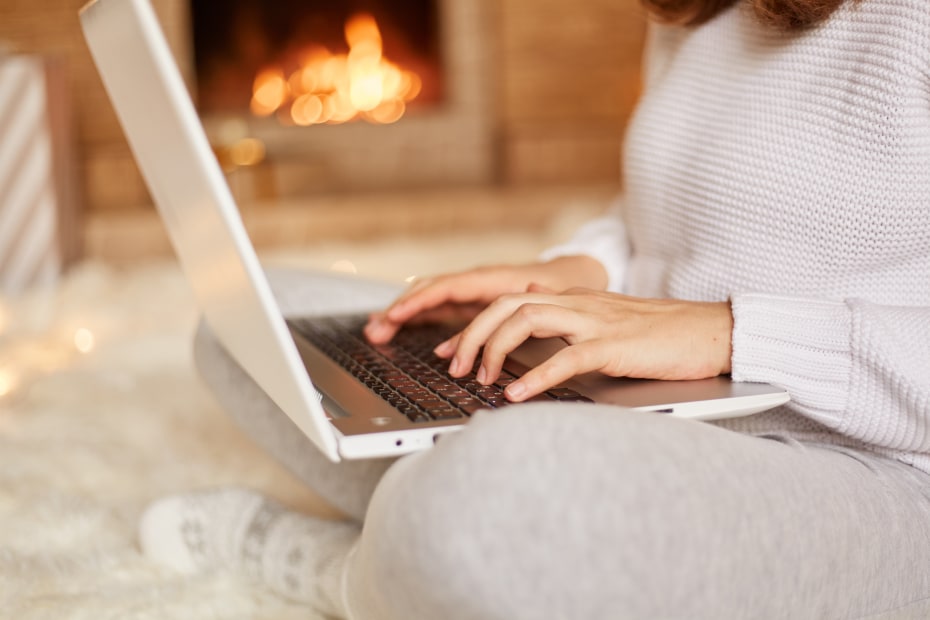 Book flights early.
To save on airfare, book as early as possible so that you can catch sales, lock in low prices, and watch for price drops even after you buy your ticket. "Most U.S. airline tickets, aside from ultra-low cost carriers and basic economy fares, no longer have change fees," points out Gary Leff, who cofounded InsideFlyer and runs the popular View From the Wing blog. "If prices fall, you can call up your airline and get a credit for the difference in fare to use on a future trip." 
Leff also advises flying on non-peak days to sidestep pricey fares and crowded airports. "Airlines know they're going to sell out the Sunday after Thanksgiving. But the days around that, while not inexpensive, will be cheaper. You can fly back on Saturday and save an extra day of hotel and rental car as well."
In general, Christman explains, air and hotel rates may tend to be higher Thursdays through Mondays, so travel over Tuesdays, Wednesdays, and Thursdays (except on popular business routes), and use the low-fare finder on airline websites. 
Christman also recommends checking alternate airports: "Often, flights leaving from Oakland or San Jose are less expensive than San Francisco. Similar for arrival airports in Southern California, Florida, New York, and other metropolitan areas."
If you'll need to check luggage, choose airlines with generous baggage policies, such as Southwest (two free checked bags per ticket), and read up on other smart strategies to save on baggage fees.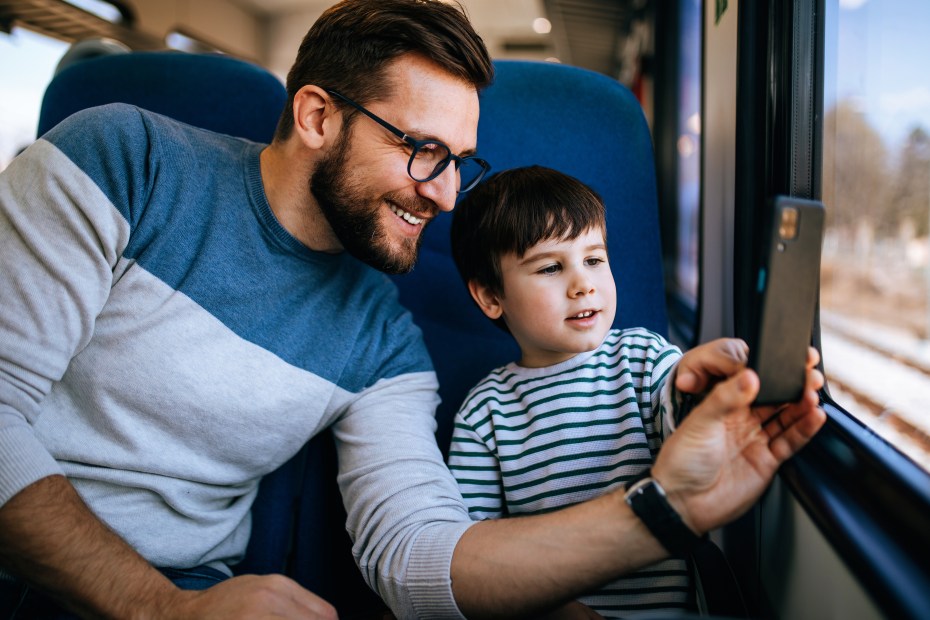 Drive or take the train instead.
It's cheaper to travel on the ground than in the air, especially if you drive a fuel-efficient vehicle. Use the free Libby app to borrow audiobooks, create a TripTik itinerary, and then take on the open road. 
Smart Tip: Use the free app AAA Mobile App to find the cheapest gas nearby. 
To hang onto your cash, you can also consider taking public transit. If you're not in a rush, Amtrak trains and Greyhound buses crisscross the country comfortably, providing unparalleled scenery and reliable Wi-Fi the whole way. Once you're at your destination, you can rent a car, take taxis or ride shares, hop on city buses and subways, or look into shared bikes and scooters. 
Rely on your relationships.
If you have friends or relatives where you're going for the holidays, ask if they have a guest room that you can use, and what you can provide in exchange for a stay: Yard work? Child care? A cooked meal and a bottle of wine? Mere companionship? 
Another way to leverage your social network, Kepnes says, is to bring along friends or family. "You'll be able to split transportation and accommodation costs," he points out, "and you can use your group buying power to negotiate better prices for tours and activities."
Even if you're traveling solo, Kepnes recommends rounding up fellow travelers for things such as car rentals and group tours to save money and make friends. 
Maximize discounts and perks.
"Always ask for discounts offered to AAA Members when booking hotels," Christman says, and use AAA Travel Agents, who can unlock exclusive discounts, find the best possible rates, and save you time planning.
Smart Tip: Have a military or student ID? An AARP card or other membership? See if they qualify you for additional price cuts and perks.