Often the point of getting outside is just to get away from it all. But with national park visitation records climbing higher year after year, it can be challenging to find a quiet space to relax. Enter our country's 154 national forests. In the West, millions of acres of tranquil, uncrowded national forest land awaits solitude seekers who don't mind going off the popular path to find magical places in nature.
Mendocino National Forest, California
Mendocino National Forest is California's only national forest that isn't crossed by a paved road or highway, so silence seekers are richly rewarded for making the scenic three-hour drive north from San Francisco. Once in these 900,000 acres, you'll be surrounded by mystical old-growth forest, lush meadows, and sparkling waterways—environs perfect for uninterrupted forest bathing, camping, hiking, kayaking, or riding horseback.
Los Padres National Forest, California
Along the coast near Big Sur, Los Padres National Forest spans almost 2 million acres across five counties. Its campgrounds are secluded but accessible, and its backpacking trails are equally silent, wending past redwood groves, lakes and rivers, and a rugged coastline. Vicente Flat Camp gets busy, but beyond there, you won't see many other people, especially if you decide to traverse Pine Ridge Trail or head farther into the forest, past Sykes Hot Springs. While on this remote and largely road-free land, take in the salted ocean air, the endangered wildlife, and the rare flora.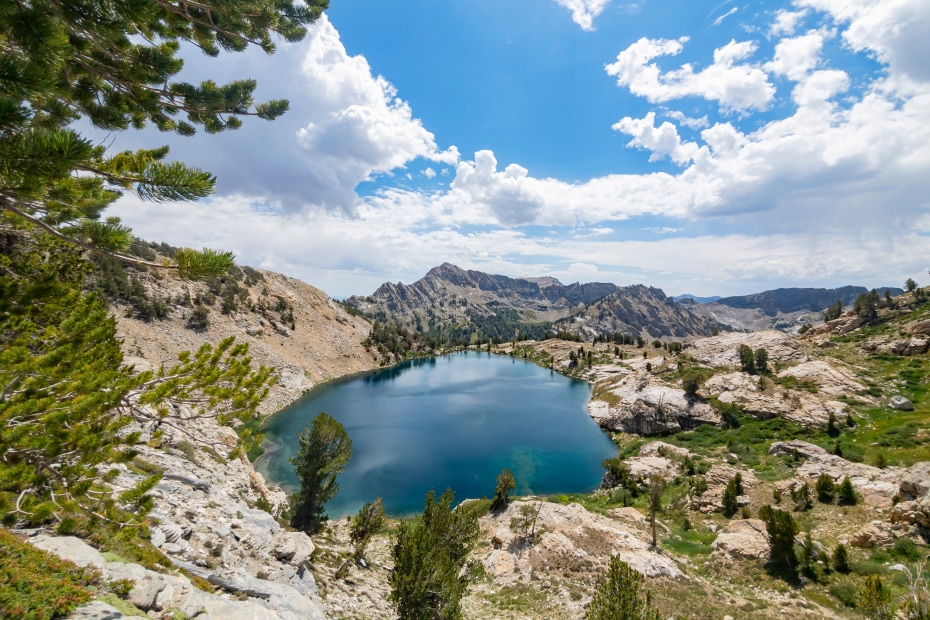 Humboldt-Toiyabe National Forest, Nevada
At the biggest national forest in the lower 48 states, there's plenty of space to spread out: 6.3 million acres, to be exact. This vast swath of fragrant pine forest encompasses some of the Sierra Nevada's most dramatic snow-capped peaks, as well as wide-open sage steppes (ecosystems characterized by abundant sagebrush alongside native shrubs, grasses, and flowering plants), replete with North America's largest alpine lake—Tahoe—and the occasional wild horse. Come to hike, camp, swim, kayak, scramble the rock formations, or just picnic on the beach. When you're ready to see people again, jump over to Reno or South Lake Tahoe.
(Also nearby: Tahoe National Forest, whose vast network of hiking trails zigzags around the lake's piercing blue waters. To avoid crowds, go midweek and not in peak summer season, which is July and August.)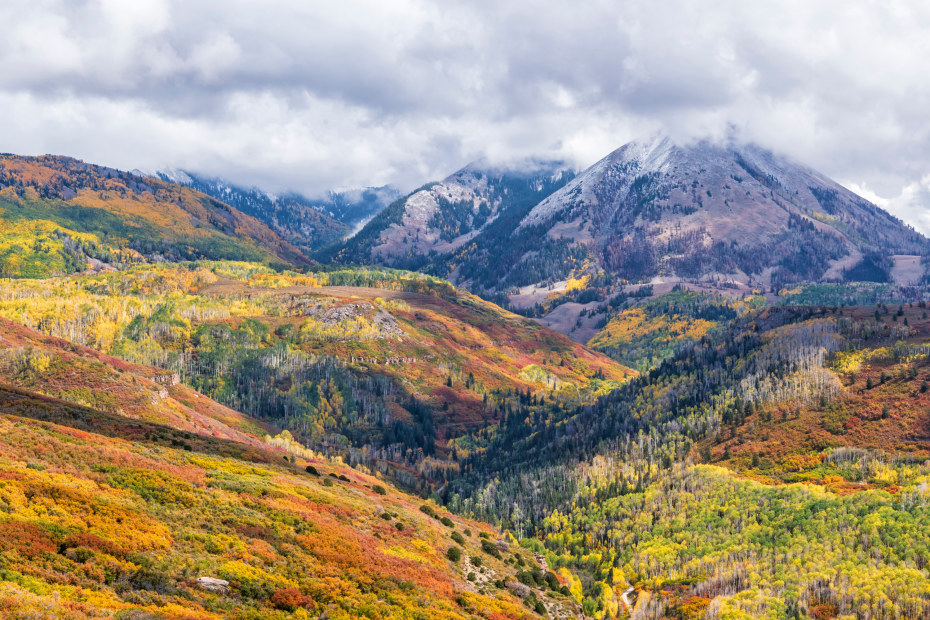 Manti-La Sal National Forest, Utah
Manti-La Sal National Forest encompasses more than a million acres and 32 developed campgrounds, which means that even if you visit during some of the forest's "busier" times, you may end up feeling like you have an entire campground to yourself. Snag a campsite in Porcupine Rim for resplendent scenery and views from the ledge of Castle Valley. Most of Manti-La Sal's campsites are accessible by car, even well into the fall, and Moab isn't far away. Visitors come for the mixed desert and forest landscape, and for the spectacular views of nearby Arches and Canyonlands National Parks. Go for a drive along the Colorado River, breathe in the high-altitude aspen forest, and don't miss Warner Lake, a small but extraordinarily beautiful body of water surrounded by aspen trees and trailheads that ascend into the La Sal Mountains.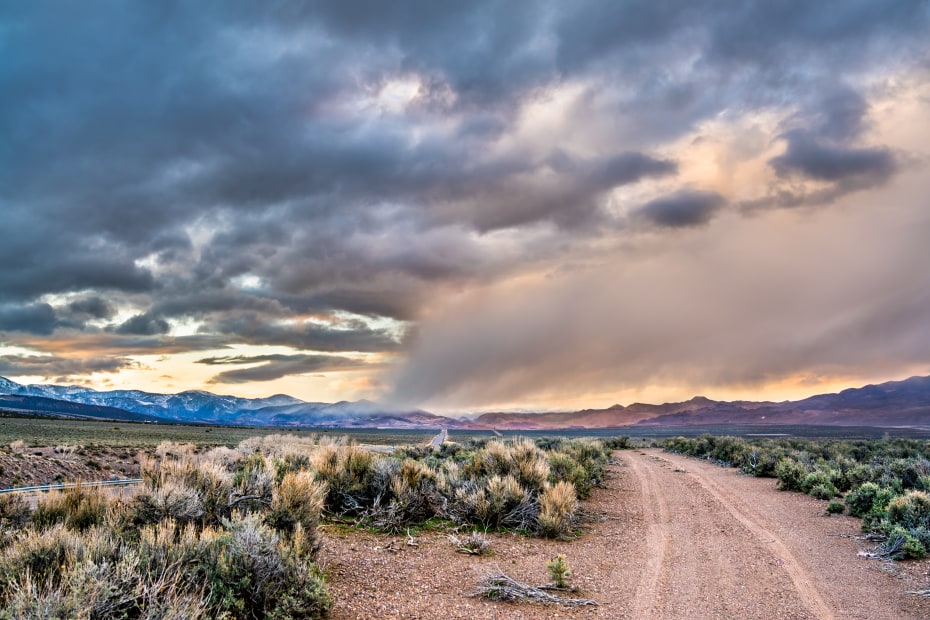 Fishlake National Forest, Utah
In the heart of Utah, Fishlake National Forest is as uncrowded as it is underrated. Its carved canyons and massive mountains make for excellent camping, hiking, kayaking, and picnicking opportunities. At gorgeous Hunts Lake, you'll be one of only very few. And at Pando, you'll be dazzled by the colors of this vast stand of clone quaking aspen, especially if you're here in autumn.
Coconino National Forest, Arizona
With almost 2 million acres, Coconino National Forest's ecosystems vary wildly, from forest to red rock to alpine. This is a land of superlatives: Arizona's highest point is here—Humphreys Peak—and so is the state's biggest natural lake: Mormon Lake. Go for a scenic drive, play on the water, have yourself a ski adventure if the season's right, or hike one of the many trails. The moderately rated Bloody Basin to Sheeps Bridge trail near Mayer is ideal if you enjoy walks that feature a fluvial soundtrack.
Other quiet national forests in Arizona include Coronado, with its lowland deserts that allow you to visit in winter and summer, and Tonto, which is home to the beautiful Superstition Wilderness and less than two hours from Phoenix. Tonto's Reavis Falls and Reavis Ranch are seldom visited but also worth seeing.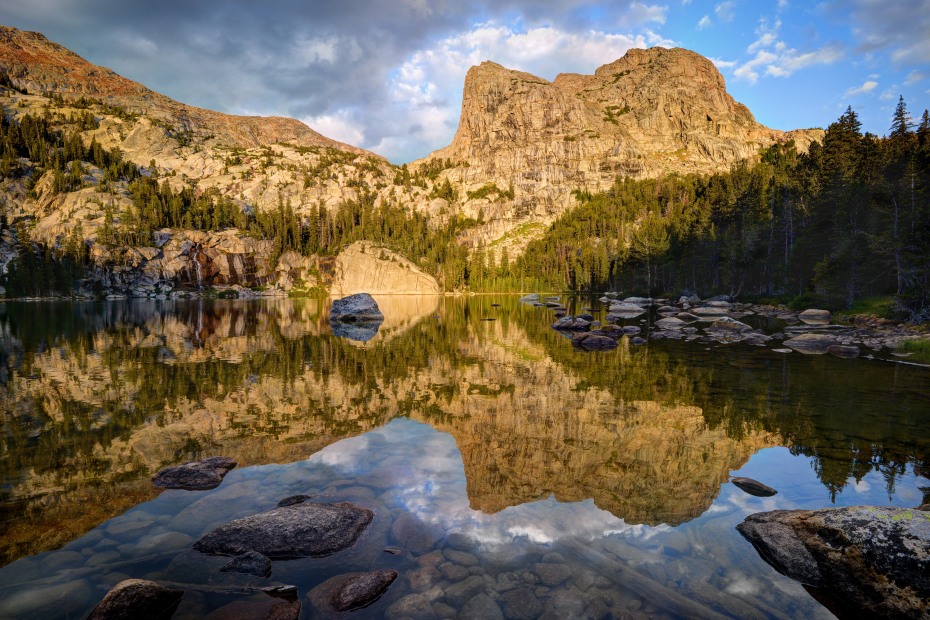 Bridger-Teton National Forest, Wyoming
45 miles east of Jackson Hole, Bridger-Teton National Forest is a fantastic alternative if you're looking for a Yellowstone or Grand Teton-style experience without the national park crowds. Its 3.4 million acres of western Wyoming wilderness offer phenomenal opportunities for recreation. Hike the Continental Divide Trail, paddleboard Green River Lakes, or raft the Snake River's whitewater. Or take things at a slower pace and nap at serene campgrounds, amble one of hundreds of trails, gaze at granite peaks, or bring your binoculars (and your patience) to spot elk, bears, wolves, eagle, moose, and bison.