You gaze across the water. A breeze tickles your face. Nearby, an osprey splashes down and grabs a fish. All is calm, until a speedboat roars by with three Jet Skis in its wake, rocking your water world. Looking for a quieter spot to hike or paddle? Consider these rivers and lakes, where motorboats are forbidden or restricted to no-wake speeds. Just don't forget to call ahead to check on water levels and accessibility before making plans. 
The last 17 miles of California's Napa River pass through a wildflower-laden estuary inhabited by wading egrets and tail-thwacking beavers. Kayakers can glide past fields of merlot and chardonnay grapes while marveling at distant Mount Tamalpais. Five miles north, hikers can dip their toes in the water at the Napa River Ecological Reserve.
Wade Lake's striking turquoise water evokes the Caribbean, while its resident otters and osprey call to mind the Pacific Northwest. But really, this no-wake zone in the Beaverhead-Deerlodge National Forest is all Montana. In fact, it's a state-designated wildlife viewing site, thanks to the moose, bald eagles, and great gray owls that call it home.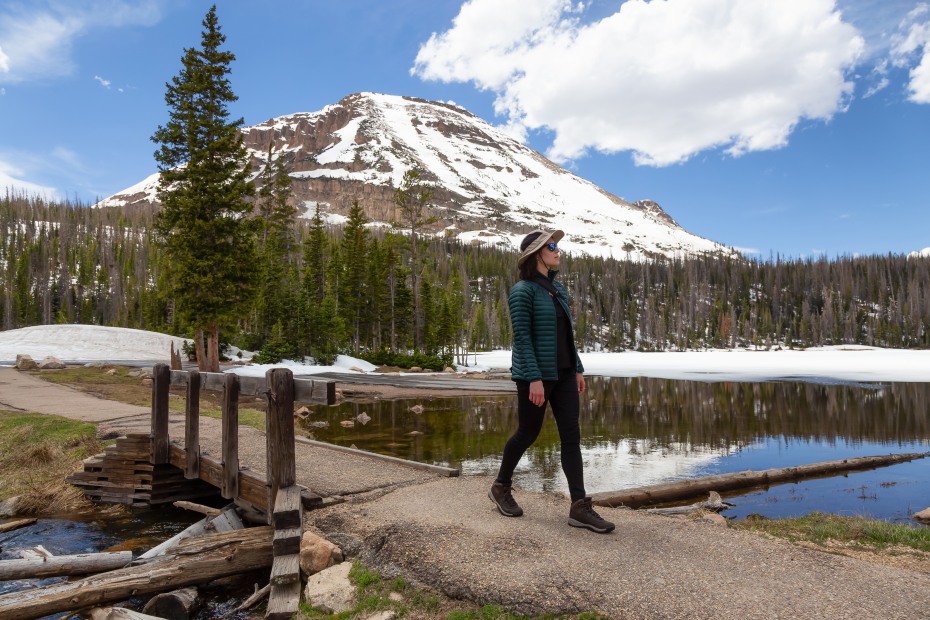 A thin ribbon of green and blue in Nevada's Mojave Desert, the Pahranagat National Wildlife Refuge looks like a mirage at first. But this wild spot is real, and it's a birder's paradise. More than 260 species inhabit its marshes, lakes, and streams, most of which are limited to boats traveling at no-wake speeds.
Whether you opt to float down Idaho's Buffalo River or hike along it on Box Canyon Trail, keep watch for moose, which roam the pine-shaded banks. And don't forget a fly rod and fishing license: The river is renowned for its sizable rainbow trout.
Until 2017, California's Webber Lake was a private resort. Now, the pristine pond at the headwaters of the Little Truckee River is open to the public, enticing paddlers, waders, and anyone with a penchant for trout fishing. Picnic on the grassy shoreline, where you might see a bobcat or a sandhill crane.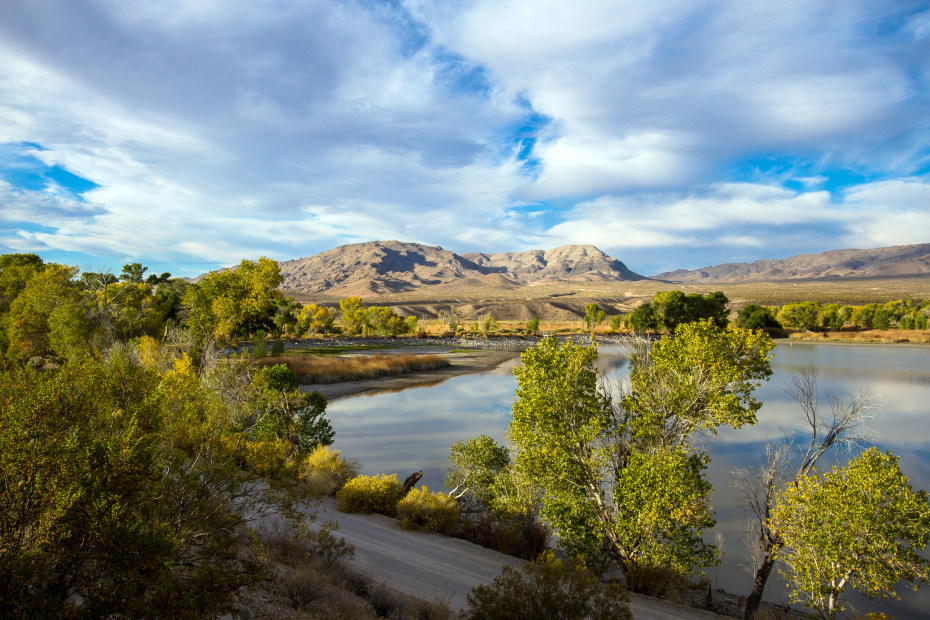 Boats are restricted to low speeds on Utah's Mirror Lake, leaving the reflection of the Uinta Mountains unmarred by wake. Here, once the lake opens for the summer, you can cast away your cares beneath the rocky pate of Bald Mountain. Rather stretch your legs? The 1.5-mile Mirror Lake Shoreline Trail is as flat as the water's surface, and affords glorious alpine views.
Perching pelicans and wading herons delight passing canoeists meandering through the protected marshes of the 9.5-mile Upper Klamath Canoe Trail in southern Oregon. Paddling is a great way to explore the 23,000-acre Upper Klamath National Wildlife Refuge—actually, the only way, as the refuge has no roads or trails. As you paddle the marshes, don't forget to look up, to marvel at the snowcapped peaks towering in the distance.
Opening to boaters in early summer, Arizona's deep, narrow C.C. Cragin Reservoir (formerly Blue Ridge Reservoir) takes a winding path among secluded, pine-covered slopes. Motors max out at 10 horsepower here, keeping the aquamarine water calm and quiet for anglers, solitude seekers, and stargazers who come for the memorable moonrises.