Admiring the lake or river from the shore is an entirely different experience than floating in its center, and a boat is the best way to explore and find a little space of your own. Try a human-powered watercraft like a canoe, kayak, or stand up paddle board. Or pick up speed with an engine-powered vessel like a houseboat, jetski, or pontoon boat. 
Regardless of what you choose, avoid accidents and enjoy your time on the water by following these precautions from boating safety experts.
Know the laws and take an online or in-person course.
Every state's boating laws differ, including the rules about life jackets, certification, insurance, and safety equipment onboard. States also classify vessels differently, so the requirements for a paddle boarder might be different from a ski boat operator. Whether or not certification is required in your state, it's a good idea to take a course before heading out on the water.
"In many states, folks can buy a vessel and operate it," says Scott Croft, vice president of Boat Owners Association of the United States (BoatUS). "That's not the best practice."
Regardless of if you're renting or operating your own vehicle, obtain certification through the U.S. Coast Guard Auxiliary, U.S. Sailing, American Canoe Association, or online through a number of providers. BoatUS Foundation offers a free online certification course that's good for a lifetime, though it's always smart to brush up on your knowledge.
Here are a few tidbits of information you'll likely learn in a course:
Laws specific to your state;
How to operate a boat, such as the basics of driving and docking;
The different components of a boat;
Meanings of different buoys, signs, and signals;
What to do in an emergency, such as an engine fire, leak, capsize, or injury.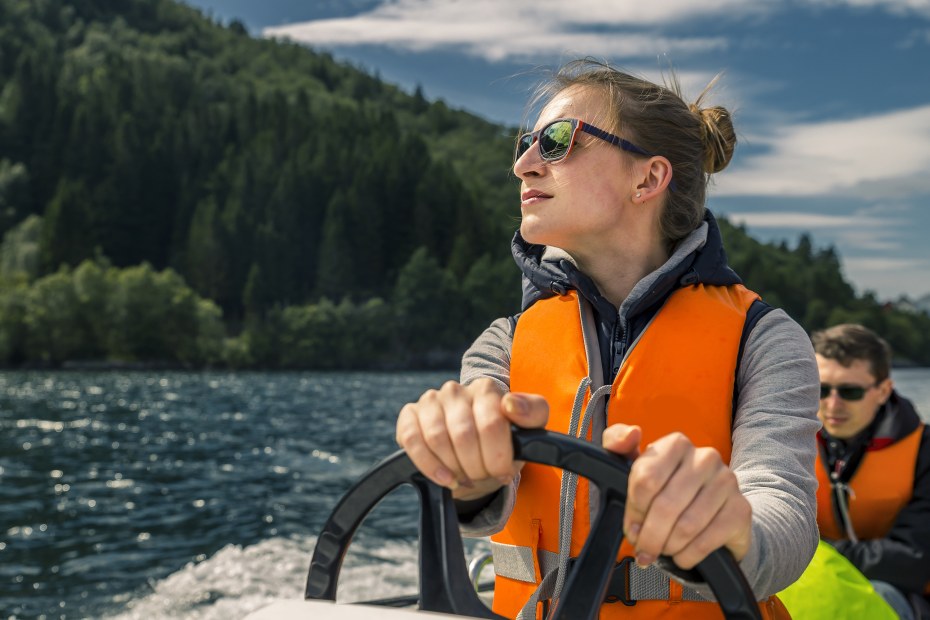 Don't drink alcohol.
Boating and drinking don't mix, says Nick Duhe, boating education coordinator with the Nevada Department of Wildlife. Alcohol is one of the leading contributors of accidents, and it's possible to get an OUI (operating under the influence) out on the water. 
Operating a boat involves more environmental stressors than driving a car, which the authorities take into account when writing tickets for OUIs. Stressors include constantly keeping your balance, sun and heat exposure, glare from the water, not drinking enough water, the smell of gas fumes, and the hum of the engine. Adding alcohol only intensifies these distractions.
"Save it for when you're back home or safely ashore," says Ted Sensenbrenner, Assistant Director of Boating Safety for BoatU.S. Foundation for Boating Safety & Clean Water. That goes for both operators and passengers, since anybody on the boat is the driver's responsibility. The same is true for cannabis, even if it's legal in your state.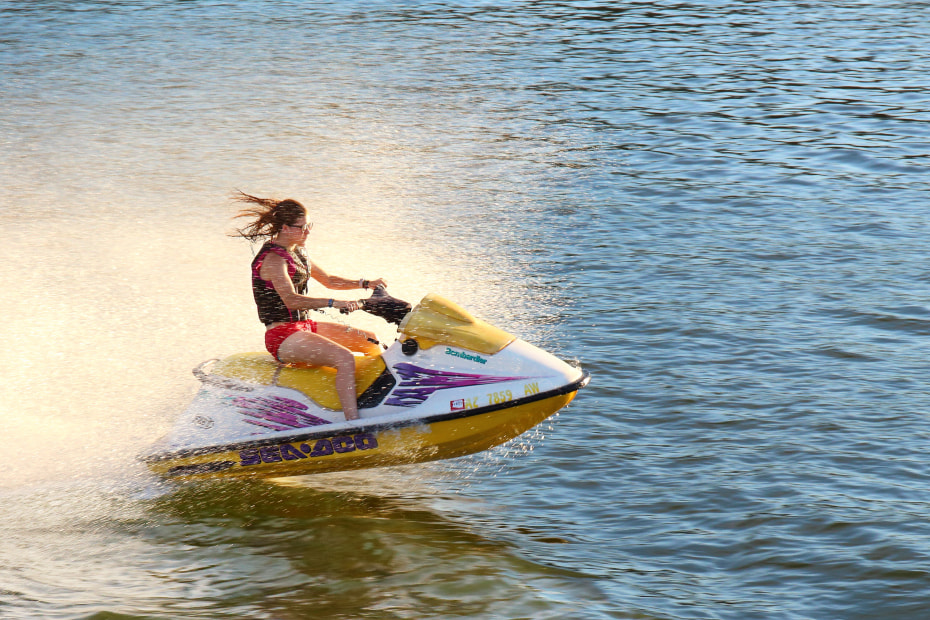 Bring along the proper safety items.
The number one piece of boater safety equipment is your personal flotation device, or PFD. A properly fitting PFD that's suitable for the activity, whether it's jet skiing or paddling, is required for each person on the vessel. In the event of a capsize, it will prevent you from drowning by keeping your head above water even when you get tired of treading. Check life jacket laws by state at BoatUS's website.
"There is no excuse you can give that will make me think, 'Oh well, he didn't have to wear a life jacket,'" says Duhe.
Other recommended—and in certain states, required—safety items include:
Form of communication, such as a cell phone. However, a marine VHF radio is a more reliable transceiver because you can turn it to rescue channels should you need assistance;
Fire extinguisher;
Working navigation lights for operating at night;
Visual distress signals, such as a flag, if you need help;
Something to produce sound, like a horn or a whistle, to signal help;
Anchor and anchor line, so you don't drift if you need rescuing;
Spare drain plug in case you spring a leak;
Electronic bilge pump or bucket to drain water;
Paddle in case the engine fails;
First aid kit.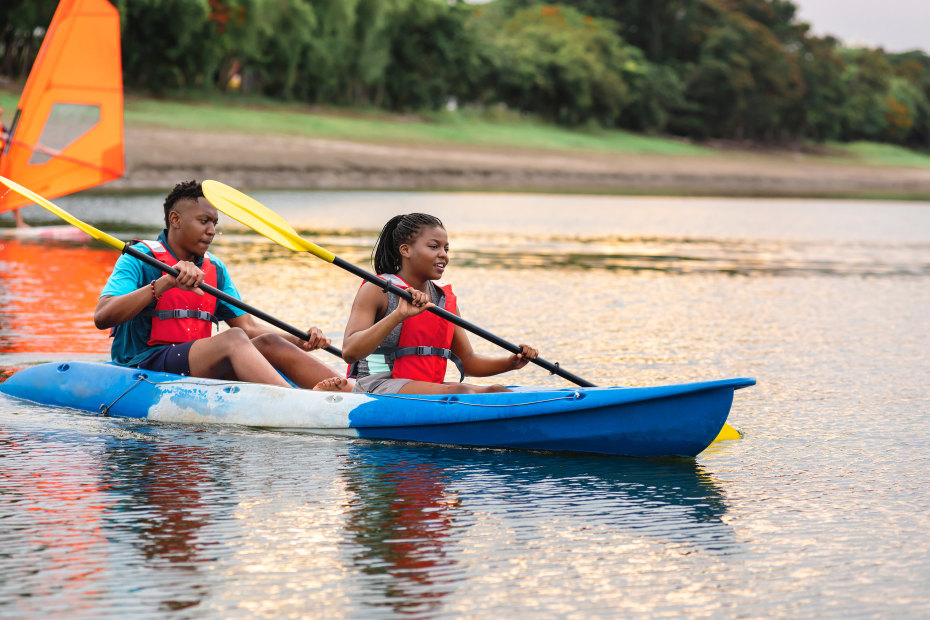 Be a careful and conscientious boater.
Respect your fellow boaters by keeping in mind a few etiquette tips. Before heading to the dock or boat launch ramp for launch or retrieval, Croft recommends preparing your boat by packing or collecting your items, fastening any ropes, or other steps you can take care of ahead of time. That way, you can spend only a small amount of time at the ramp to make room for others.
On the water, Sensenbrenner, program manager at BoatUS, says to be attentive and aware of your surroundings at all times. That includes minding your wake; scanning the water for any obstacles; noticing the other boaters, paddlers, and swimmers; having a passenger help you navigate rather than looking at your phone or GPS; and minimizing other distractions.
These are just a few basics; you'll also learn more etiquette practices in an education course.
Always take care of your passengers.
As an operator, you can set some ground rules and give passengers a safety orientation before leaving the docks. Remind them to not drink alcohol, always wear their life jackets, avoid the propeller and the back of the boat, stay inside the boat when it's moving, and any other safety precautions you want to take.
It's also your responsibility to make sure nobody is in the water before you start your boat again and that each passenger has a life jacket.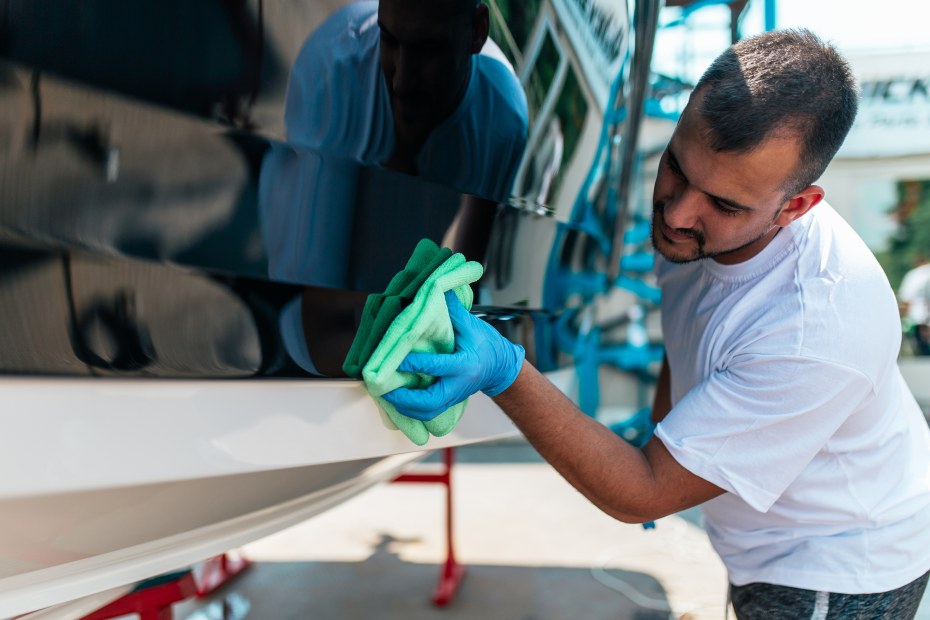 Respect and preserve the waters.
Some waterways have been infected by invasive plants and animals, and there are guidelines around preventing transfer to other bodies of water. Duhe from Nevada's Department of Wildlife says boat owners should remove all dirt and vegetation from the entire boat, even the hard-to-get cavities. He suggests draining and flushing the motor, bilge, and other wells with hot water. Some lakes are equipped with cleaning stations and even professionals to help you with the process. You may also receive proof of the inspection, which you may need to present before launching your boat in another lake or state.
Another way to respect the waters is by leaving no trace. If every person recreating on the water left behind their trash, the lake, river, or ocean would be full of it. Keep the waters clean by packing out whatever you bring, from waste to clothing to equipment. 
When gassing up, avoid dripping gasoline in the water. It's toxic to fish and humans. By being careful and considerate, you're protecting the waters and ecosystems for years to come.