For me, summertime is synonymous with water. I'm either fishing with my family in Mammoth Lakes or rafting with friends on one of the many rivers in the West. One crucial lesson I've learned is that the water is in control—and it can take you by surprise. Whether you're wading, swimming, or paddling, it's important to follow a few basic principles to stay safe. Prepare yourself for unexpected situations and ensure that you and your family have an enjoyable time around lakes, rivers, and streams with these six essential guidelines.
1. Wear a personal floatation device.
Regardless of how experienced you are around water, a personal flotation device (PFD) is essential when you're paddling, rafting, boating, or wading into water above your knees. Many states require by law that children 12 years or younger wear one, but teens and adults should buckle one on too.
Even if it's hot outside, water below 75°F can feel much colder and cause the body to go into shock—a hazard for drowning. A PFD will keep you afloat should you panic or struggle to swim because of the water temperature. It's especially important to have a PFD around rivers, which can appear calm but have fast-moving currents underneath their surfaces. If you're swept off your feet, a PFD can prevent you from being pulled under or bring you back to the surface so you can swim to safety. 
"Moving water gets underestimated," says Bruce Lavoie, risk management director at OARS, a guided adventure company. "Where people find a lot of trouble is not necessarily in huge whitewater that looks dangerous and scary but in calmer, gentler waters."
PFDs come in different styles. Some are full-zip vests, while others only wrap around your neck. Make sure the straps are snug enough that you or your child won't slip out. You can rent, borrow, or buy PFDs. Many waterfronts across the country display info boards with pegs stocked with these flotation devices. California State Parks Sgt. Eric Dales, who supervises Folsom Lake and the Gold Fields District, says anyone is free to use the public PFDs.
Smart Tip: The easiest way to find PFD rentals or borrowing programs is to search online for "lifejacket rentals" or "life jacket loaner programs" near your home or destination. Many local outfitters offer rentals by the day. The BoatUS Foundation also has a loaner program search for children's PFDs on their site.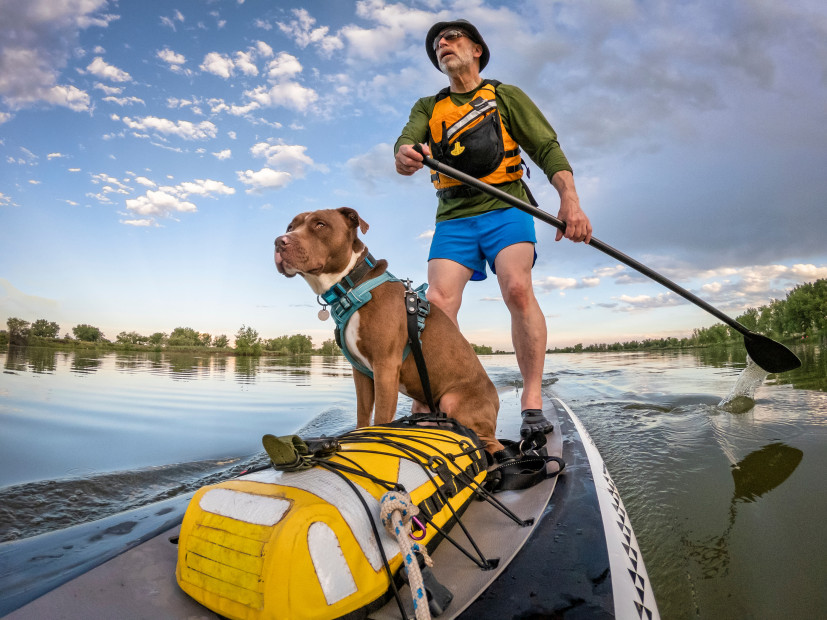 2. Bring the right gear and clothing.
In addition to bringing PFDs for everyone in your group, there are a few extra items that will keep you protected from the sun and water.
Sunscreen;
Hat to cover your face, neck, and ears;
UPF clothing for extra coverage that doesn't wash off or become less effective in the water;
Closed-toed water shoes to provide traction and protect your feet from rough lake and river beds;
Towels and dry clothes for warming up after;
A drybag for keeping your items from getting wet.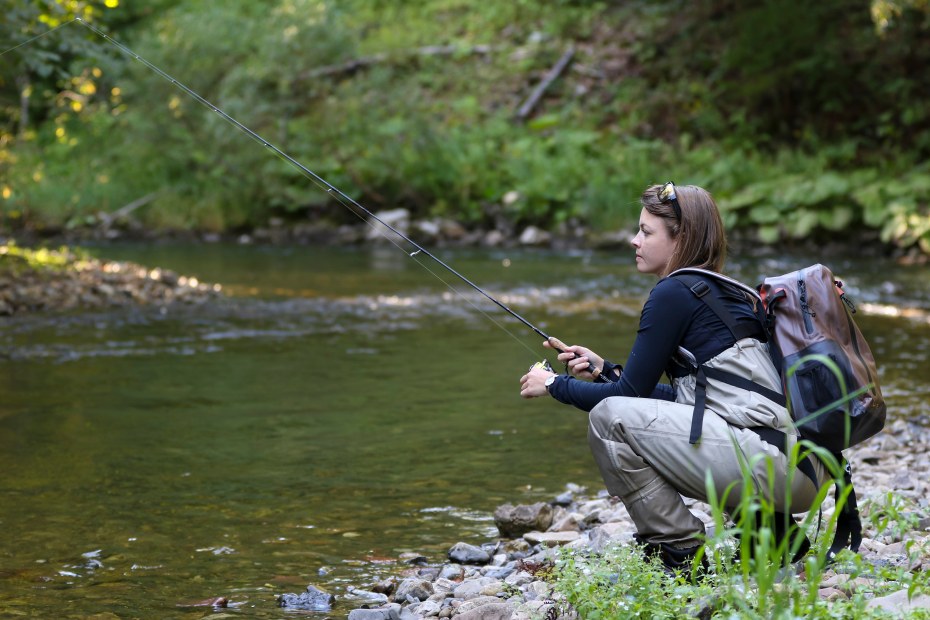 3. Get familiar with the area.
Each river, lake, and stream have different man-made and natural features that are important to know about before heading out. Kelly Wiglesworth, a river guide and the communications manager at Friends of the River, suggests contacting the U.S. Forest Service or water authority, a local outfitter or shop, or the area's conservation organization to learn more about the specific water you're hoping to recreate in. They will have the most up-to-date information. American Whitewater is also a resource for river updates. "Everyone wants everyone to be safe," Wiglesworth says. "The more educated people are, the safer we can all be."
Rivers vary in intensity depending on their levels and flow rates, and features like eddies (water moving upstream) and strainers (branches and rocks that act as barriers) can make navigating them more complicated. Both river and lake shores can be deceiving because they can drop from shallow to deep suddenly. 
"If you're going wading and swimming, choose a beach with a gentle slope," says Tom Biglione, de facto head of canoe instructions for Friends of the River, based in Sacramento.  A gentle slope generally indicates that the riverbed will also have a gentle slope out into the water, but Biglione cautions that there is no guarantee the river is perfectly safe. "Children should wear PFDs when playing and wading at the edge of rivers. It doesn't take much for the current to carry a child just out of reach," he says.
Water temperature and weather can also impact your experience. Strong wind, for example, can make it difficult for kayakers to paddle in a certain direction and can blow them off course. Additionally, fast-moving storms can make water more dangerous.
Take note of any signs that prohibit or designate wading, swimming, or boat launch areas. Dales recommends always swimming at a guarded beach and finding the places where other people are already recreating.
4. Take lessons and learn water rescue skills.
To further your water knowledge, experts recommend taking specialized lessons. That could be as simple as brushing up on your swimming skills and taking an intro to paddling class, or as involved as signing up for a multi-day certification course in paddling or rafting. A good first step is The American Red Cross's free online water safety course for parents and caregivers.
Some classes will teach you more about water safety basics as well as the different water features and how they function. You can also learn water rescue skills through Sierra Rescue International or other local and national organizations.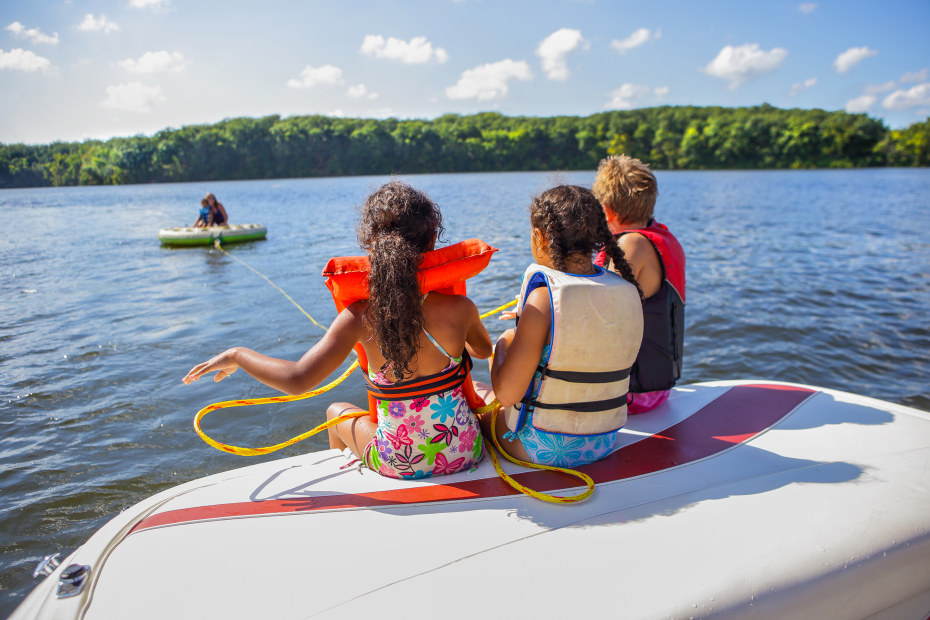 5. Go with a guide or an experienced friend.
If you're not comfortable going out on your own, consider hiring a guide or recruiting a more experienced friend to take you and your family out on the water. They can help you feel more confident and safe, whether you're swimming in a lake or tubing down a stream.
Rafting, paddleboarding, kayaking, fishing, and canoeing are a few water activities that can be led by certified guides through outfitters like OARS. These guides are trained to take all skill levels out on the water in a variety of conditions, from gentle flatwater to Class V whitewater rapids.
6. Always balance fun with risk.
Being in and around water can be a wonderful way to spend time with your family, but only if you understand the risks involved. Drinking alcohol, refusing to wear a PFD, not keeping an eye on your kids, or going to an area beyond your skill level are all hazards and should be avoided. Prevent drownings and injuries by behaving with caution. "The biggest thing is to always err on the side of extra safety," says Wiglesworth.