Park City, Utah: World's Best Snow
"When I ski, I want my feet in the snow, not on the snow," says James Dumas, the executive chef at Park City's High West Distillery and a longtime Deer Valley Resort ski instructor. "The deeper it is, the better it is." As Utah's license plates say, this is the greatest snow on earth.
There's also a whole lot of it: When Park City Mountain Resort subsumed Canyons Resort more than a year ago, the merger created one of the biggest winter sports areas in the United States, with 7,300 skiable acres and 300-plus groomed trails. Neighboring Deer Valley Resort is famous for upscale amenities and five-star skiing. It's not surprising that the U.S. Ski Team is headquartered in Park City.
Dumas touts the off-piste pleasures of Park City, too. "In a five-mile stretch, we have 150 restaurants," he says. Dumas created one of the most popular, the Saloon at the High West Distillery, which feeds about 1,200 visitors a day during ski season. The signature burger is an addictive blend of dry-aged bison and beef, topped with Gruyère and blue cheeses.
Want to avoid the wait at High West? Grab a reservation at Tupelo, which a year ago joined such standbys as Riverhorse on Main, Zoom, and Fletcher's as one of Park City's destination eateries. Chef Matt Harris's hop-cured salmon flatbread or pasta with elk Bolognese are miles above your typical ski-resort grub.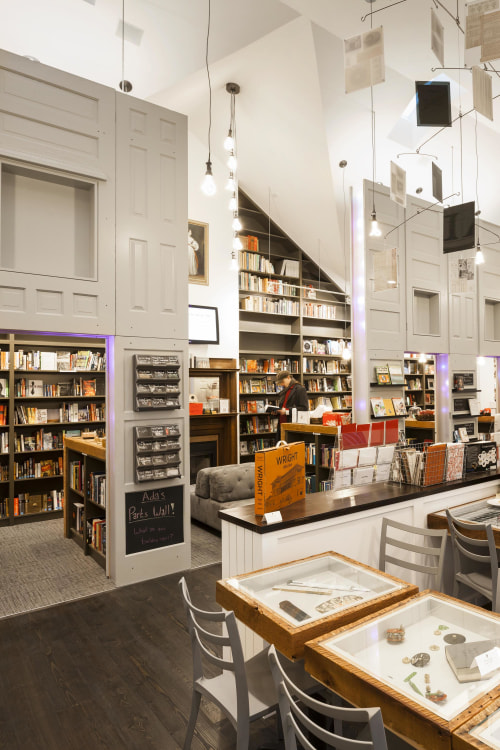 Seattle's Capitol Hill: Urbane Pleasures in Winter
Been to the top of the Space Needle? Already seen the fish fly at Pike Place Market? For a taste of Seattle's less touristy side, check out Capitol Hill, a stronghold of music and the arts, the epicenter of the city's gay community, and home to an amazing concentration of restaurants, bars, and nightclubs— all just a 10-minute light-rail ride from downtown.
Capitol Hill is also home to the Asian Art Museum, located in Olmsted Brothers–designed Volunteer Park. During Museum Month in February, admission to the AAM—and more than 40 other museums and cultural attractions, including the Museum of Pop Culture (formerly known as the Experience Music Project) and the Seattle Aquarium— is half price if you're staying at one of 59 downtown hotels.
"It's a vibrant neighborhood," says Xiaojin Wu, the AAM's curator of Japanese and Korean art. She takes visiting artists to eat and drink at the Volunteer Park Cafe, Vios, Poppy, and Monsoon. (Wu is a fan of the latter's bo la lot—beef wrapped in betel leaves and grilled.)
Wu says her two favorite retreats in the neighborhood are the Victorian conservatory in Volunteer Park and any table at Ada's Technical Books and Café. GQ shares Wu's enthusiasm, naming Ada's one of the nine best places in the country to have a cup of coffee. After all, what could be more Seattle than getting your caffeine fix in a geeky-chic bookstore that's packed to the rafters with techie tomes?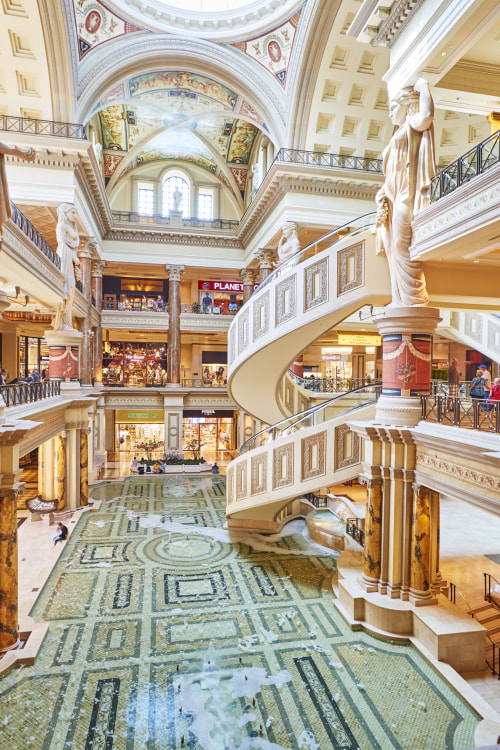 Las Vegas: Over-the-Top Shopping in Winter
The best winter bet in Las Vegas? Easy: It's the postholiday shopping. For the sheer scope, luxury, and extras of its recreational consumerism, Vegas is unbeatable.
Start with the embarrassment of choices. The moniker of the Miracle Mile Shops undersells it. The stretch is actually 1.2 miles with more than 200 shops and restaurants. The Fashion Show mall has eight department stores and 250 smaller vendors in 2 million square feet of retail space. Feeling overwhelmed? Take a break at Breathe, the mall's oxygen bar.
If you're looking for luxury, the Strip is like Rodeo Drive multiplied. There's not just one Louis Vuitton store, but six, plus a seventh pop-up at the Palazzo. There are five Diors (compared with two in Beverly Hills) and three Guccis, too.
As for extras, consider the dining. Wolfgang Puck's Spago, at the Forum Shops at Caesars Palace, launched the celebrity chef craze in Vegas—and led to Hubert Keller's Burger Bar in the Shoppes at Mandalay Place. The Forum Shops also have talking statues and a fountain show depicting the fall of Atlantis. You could take a postprandial gondola ride through the Grand Canal Shoppes at the Venetian. The biggest extra of all: The Linq Promenade's High Roller is the world's largest observation wheel. From 550 feet in the air, online shopping looks downright boring.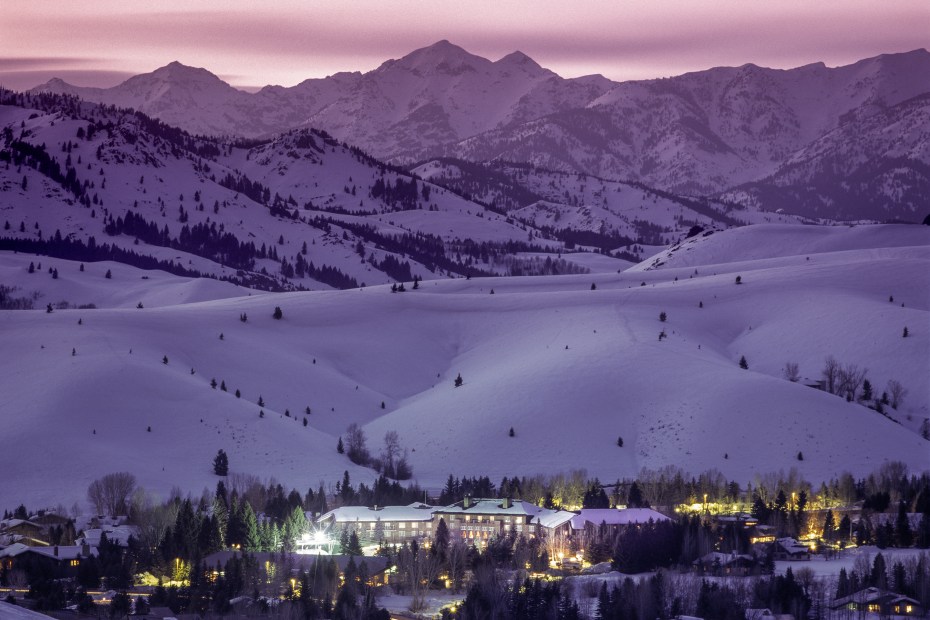 Sun Valley, Idaho: Majestic Mountains in Winter
Ernest Hemingway once called Idaho's Sawtooth Range "the loveliest mountains that I know." And the Sawtooths are just one of five ranges surrounding Sun Valley, lending some credence to the area's boast that it's the Alps of America.
For winter visitors, those gorgeous mountains provide a full spectrum of seasonal recreation. Skiing is, of course, the most obvious choice. The Sun Valley Resort continues to offer access to superb slopes on Bald Mountain (and its heralded 3,400-foot vertical drop) and Dollar Mountain, with reliable sunshine and trails for every ability level.
You'll find plenty of skiing alternatives, too. There's ice-skating at the Christina Potters and Sun Valley Resort ice rinks. Fly Sun Valley will send you paragliding off Bald Mountain in a tandem rig with a certified instructor. And Ketchum's nine-hole Bigwood Golf Course in winter becomes a big-tire bike course (rentals available) with trails that are groomed daily.
The even more adventurous can take guided trips into the backcountry with Sun Valley Trekking, which maintains a system of six yurts and huts, each one featuring a wood-fired sauna or hot tub. "Our mountains are all in deep wilderness," says owner and chief guide Joe St. Onge. "We're on the edge of the largest roadless spot in the lower 48."
Looking for a more leisurely peak experience? Take the gondola to the Roundhouse—a restaurant midway up Baldy—for wine, fondue, and a chance to savor the same mountainscape that so enraptured Hemingway decades ago.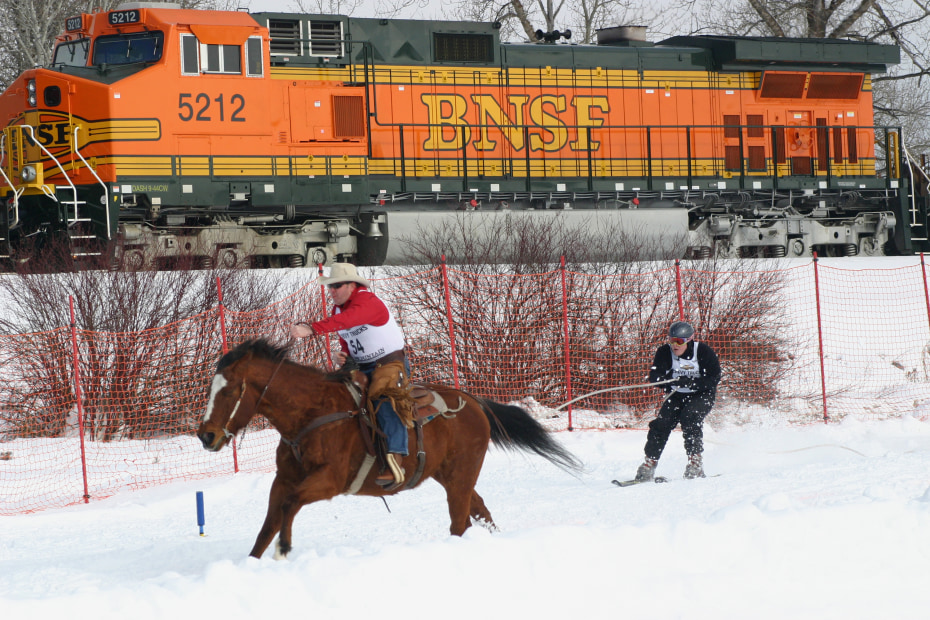 Whitefish, Montana: Small-town Tranquility in Winter
If you're looking for a snowy getaway without the Mammoth (or Park City) crowds, Whitefish, Montana, could be your spot. This Northern Rockies destination bustles in the summer, as a convenient base for visitors to nearby Glacier National Park. But in winter those visitors mostly vanish, and you can have the place almost to yourself.
That breathing room is particularly noticeable in Whitefish's burgeoning restaurant scene. "In winter, people can almost always get a table at the times they're looking for, even with short notice," says Andy Blanton, the executive chef and owner of Cafe Kandahar and a four-time James Beard Award semifinalist. (When he's looking for a bite himself, Blanton is likely to head over to the Three Forks Grille for some gnocchi with morels.)
When it comes to winter recreation, Whitefish has plenty of options. Whitefish Mountain Resort welcomes you with 3,000 skiable acres, a 2,300-foot vertical drop, and virtually no lift lines. You can also ice-skate at the Stumptown Ice Den, grab a sleigh ride at the Bar W Guest Ranch, or check out the "snow ghosts"— trees covered and contorted by thick coats of ice—near the summit of Big Mountain.
But winter's best attraction is the same as summer's: Glacier. "There's something to be said for exploring the area when it's quiet," Blanton says. Head to Lake McDonald for cross-country skiing or snowshoeing. Or, if you have a four-wheel drive vehicle, take North Fork Road to Polebridge for amazing views of the Rockies. You'll likely have them all to yourself.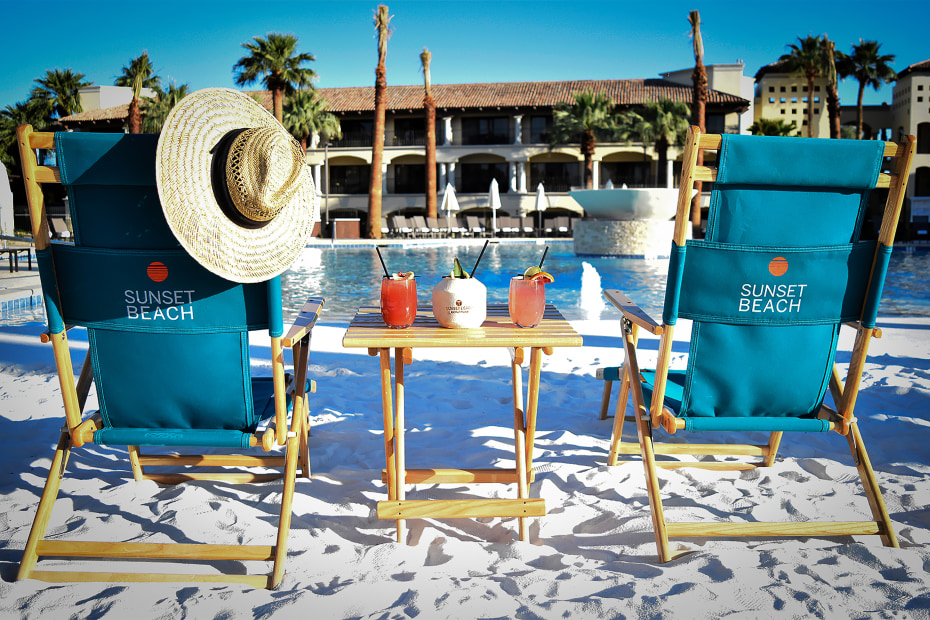 Scottsdale, Arizona: Winter Desert Oasis
In Casablanca, Humphrey Bogart's character says he came to the titular city "for the waters." Reminded that he's in a desert, he replies, "I was misinformed."
Bogie should have come to Scottsdale, where successive waves of settlers have built 250 miles of irrigation canals in the Sonoran Desert. Today, water is central to the Scottsdale experience, whether it's sprinkling on the greens of the area's 200-plus golf courses, filling the many resort pools, or serving as ice in a Mezcal Mule at the Beverly on Main.
Water is also central to some of Scottsdale's best recreation options, including stand-up paddleboarding on the Salt River with Arizona Outback Adventures; the FlowRider board-sport simulator at the Westin Kierland; and Sunset Beach at the Fairmont Scottsdale Princess, where 830 tons of white California sand creates a 9,000-square-foot strand surrounding a brand-new pool.
Perhaps the biggest splash in Scottsdale these days comes from the OdySea Aquarium, which opened last summer and showcases 30,000 animals from 500 species. "This is not like any aquarium I've ever seen," says David Peranteau, OdySea's director of animal care and conservation. "It's very immersive." He means that literally: In SeaTrek, visitors don wet suits and helmets, then walk in the water amid the creatures. The aquarium houses 15 shark species, as well as local Apache and gila trout. Desert-native fish? No, you weren't misinformed.