From the lush landscapes of Kauai to Scottsdale's relaxing spas, there are endless options in the West where you and your partner can enjoy a pre-baby vacation.
But what's the right destination for your babymoon? It largely depends on what you hope to get from the trip: You may prefer a relaxing, low-fuss destination, for example, or if you're an active couple, you may want to spend your days hiking and soaking up the outdoors. 
Here's a look at some of the region's top babymoon destinations, so you can decide which getaway is perfect for you.
Best for Active Parents-to-Be: Kauai's Great Outdoors
For active couples that like to spend their days exploring and staying fit, head to the south shore of Kauai. It's not called the Garden Isle for nothing: Here, outdoor beauty—and activities—abound. Hike through Waimea Canyon State Park or head to Poipu Beach for a swim. Does an unexpected adventure call to you? Hop on an inner tube at Lihue Plantation. You'll serenely float through the historic plantation's ditch and tunnel system where sugar crops were once irrigated. (If you're in your second or third trimester, you'll need a written note from your doctor giving you the OK to participate.) When rest is required, stop for some shaved ice from JoJo's. The syrups, with flavors like lilikoi (passionfruit) and strawberry colada, are homemade, and a refreshing treat is the best reason to put your feel up for a while.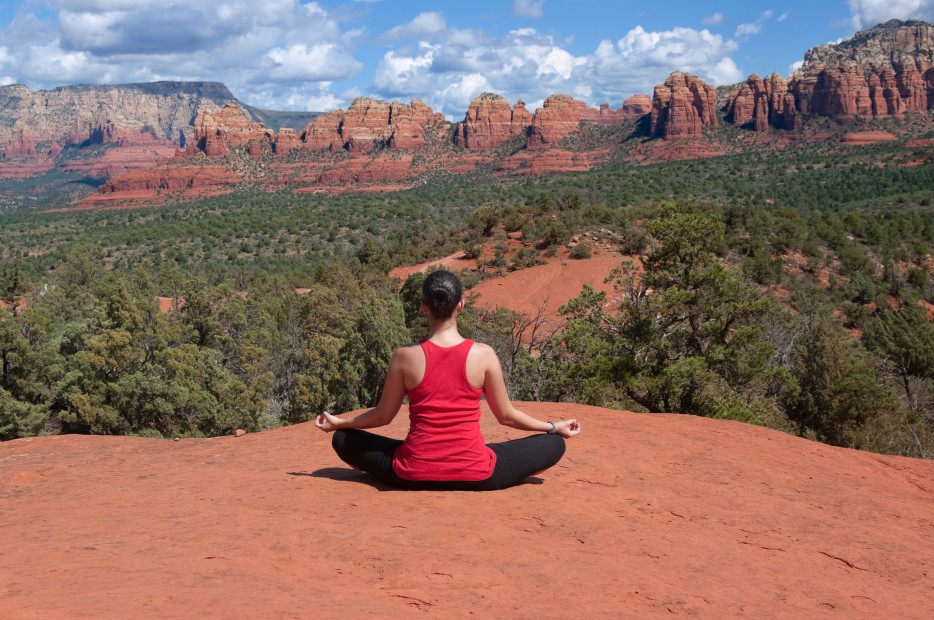 Best for Expectant Parents on a Budget: A Quick Getaway
If you don't have the funds to justify the cost of a flight or a lengthy trip, you can still enjoy a weekend or overnight babymoon closer to home. Rent a home (or check out AAA Travel for hotel discounts), and hit the road. 
Northern California locals should consider an escape to a small town like Bodega Bay. Look out for whales (peak season begins with the new year and lasts through May), stroll the 2-mile stretch of beach at Doran Regional Park, and pick up a bag of colorful salt-water taffy to chew on the drive home. When your stomach demands sustenance, grab a crab sandwich from Spud Point Crab Co. (get there early to avoid the line), or visit Fishetarian Fish Market for fresh fish tacos and herb-flecked house-made clam chowder.
A weekend trip to Palm Springs is an ideal destination for those who want a restful escape and a little culture. When you need a break from lounging poolside, wander the Palm Springs Art Museum or take an architectural tour to see the many incredible mid-century modern homes. Should cravings strike, the Oreo cookie and caramel milkshake at Great Shakes will do the trick.
For Nevada parents-to-be, a quick getaway to North Lake Tahoe is in order. No matter what time of year you visit, you can take in the gorgeous scenery at Incline Village. While you're bopping around town, plan for a stop at Handmade at the Lake, where you can pick up a special baby quilt for your new little one. At Bite Tahoe, sample craveable tapas and small plates, such as fried chicken sliders and mac and cheese topped with garlic panko
In Arizona, Sedona is the place for a beautiful, soul-enriching overnight. The dramatic red landscape and jutting rock formations practically demand an impromptu DIY maternity or couple photoshoot. Book a reiki session at one of the many healing centers or visit a few of the town's art galleries to see how local artists channel the area's vibrant energy. In the evening, enjoy dinner with a view at Sound Bites Grill, where there's live music several times a week.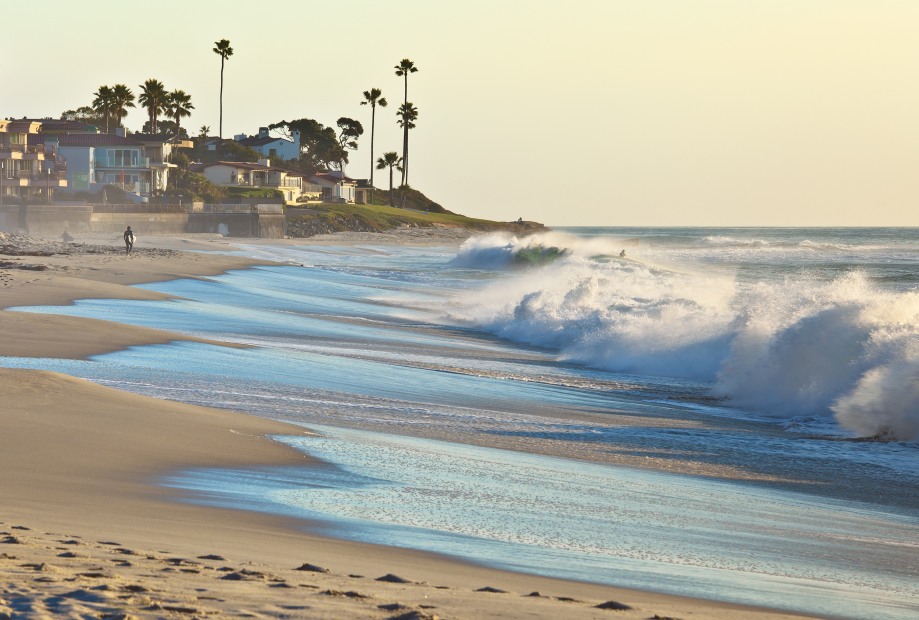 Best for Tired Parents-to-Be: Beach Weekend in San Diego
You don't need to head all the way to Hawaii for a beach escape. San Diego is a quick journey, by car or plane, from most places in the West, and its beaches are the perfect excuse to dig your toes into the sand and put your phone on silent mode. Spend your days lounging—and dozing—under an umbrella at Ocean Beach. (Nearby Mike's Taco Club will keep you satiated with, naturally, exceptional fish tacos.) Once you're rested enough to keep your eyes open for a while, marvel at the surfers shredding at Pacific Beach and watch as the sun makes its lazy descent over the aptly named Sunset Cliffs.
Best For Stressed Parents-to-Be: Spa Days in Scottsdale
Becoming a parent can come with a lot of unexpected stress, depending on how you're feeling or how long the journey has taken you. If you need time to unwind, head to Scottsdale where you can enjoy some spa and pool time in the sunshine. Visit the Omni Scottsdale Resort and Spa at Montelucia where the Joya Spa offers the Bundle of Joya package, which includes a 50-minute expectant mother massage, a 50-minute "you've got the glow" facial, and a signature pedicure. At the Fairmont Scottsdale Princess, the 60-minute prenatal massage will soothe tired muscles, while the signature pedicure will get your toes prepped for the pool.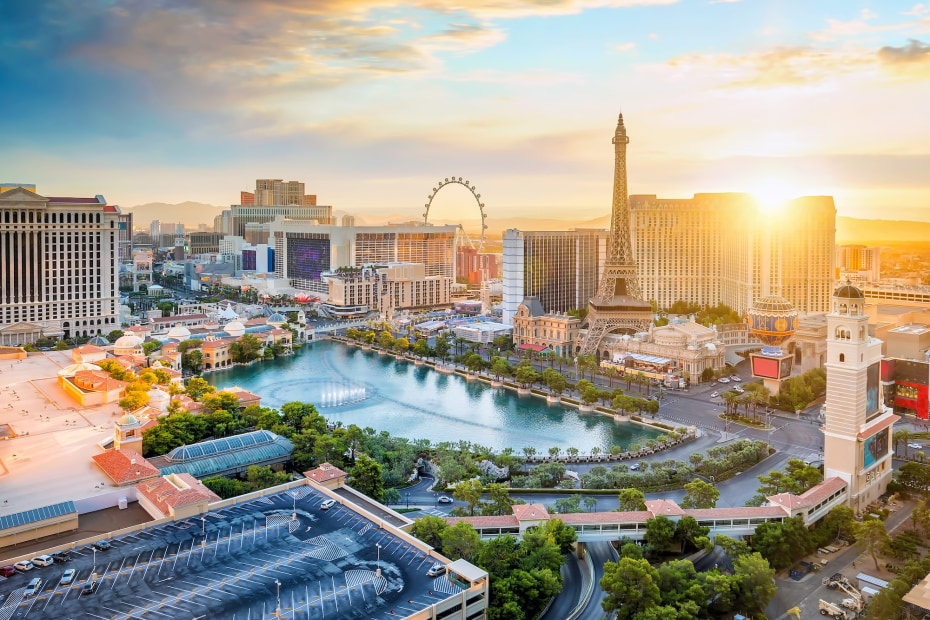 Best for Expectant Parents Looking for a Last-Hurrah: Viva Las Vegas
Las Vegas may scream bachelor party more than babymoon, but there's a lot to love about the perpetual party city even for expectant parents. Enjoy time at the spa, take in world-class shows, and dine on exceptional fare, and you'll still be in bed long before midnight. Plus, you don't need to drink to go out. Many bars and restaurants serve mocktails in addition to boozy beverages. At the Venetian's Dorsey Cocktail Bar, non-alcoholic options include the Garden Party, a refreshing mix of green apple, cucumber, mint, and lime.
Best For Busy Parents-to-Be: A Staycation at Home
Can't get away? You can still plan a weekend, or even a week's worth, of babymoon activities around your work or family schedule. Some ideas to make it special include stocking your home with your favorite flowers, treats, and candles. Then, plan activities you wouldn't normally do, such as a picnic at the park or dinner at a restaurant you've been wanting to try. If it's in your budget, you could even do an overnight stay at a nearby hotel, complete with an indulgent room service breakfast in the morning.