Summertime is a great excuse to hit the shore, and the Pacific Coast is dotted with sweet seaside towns and cities that make for a perfect beach weekend. Here, organized from south to north, are seven special places to stop and chill a while.
Encinitas, California
North of swanky La Jolla and south of quaint Carlsbad, Encinitas is the quintessential SoCal sleeper town. Surfers swear by the sandy beaches—Moonlight State Beach and Swami's State Marine Conservation Area in particular—where waves are formidable but not too tough. (For the novices among us, there are plenty of surf schools to go around.) Downtown, four blocks from the ocean, locals queue up for homemade ravioli at Trattoria I Trulli. Curiously, Encinitas also is home to the San Diego Botanic Garden, 37 acres of floral wonderland that includes rare bamboo groves, desert gardens, and a tropical rain forest.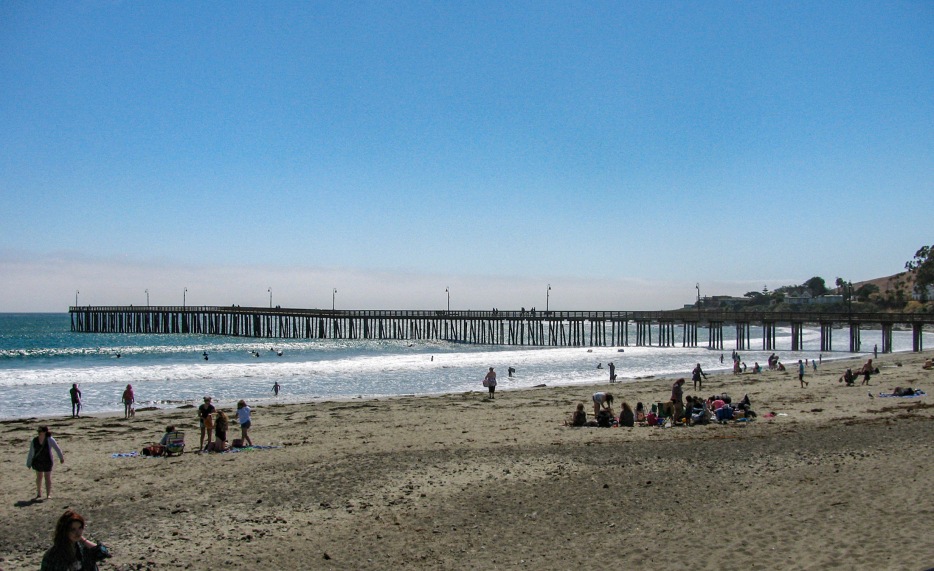 Cayucos, California
There was a time in the not-too-distant past when Cayucos was known across the country, mostly for its antique shops and annual street fair. Today, the community 30 minutes south of Hearst Castle has a younger vibe with fishing off the Cayucos pier, playgrounds and swing sets on the sand of Cayucos State Beach, and a fresh-water swimming pool at Hardie Park. For an authentic Cayucos experience, head to the casual Duckies Chowder House for a bowl of red Manhattan clam chowder brimming with sizeable bites of potatoes and clams.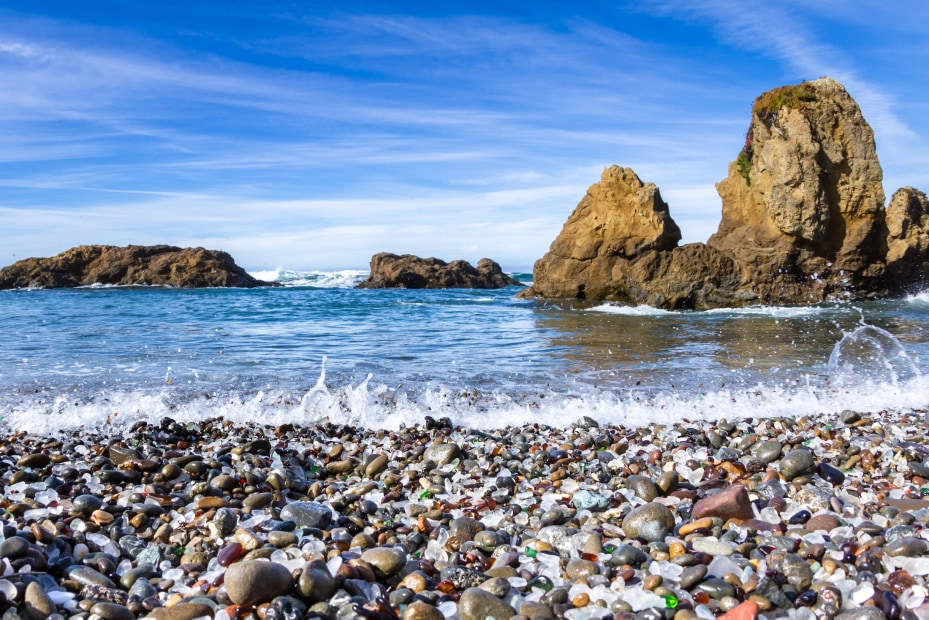 Fort Bragg, California
This northern Mendocino County city has a colorful logging history, and the past is alive and well with the popular Skunk Train. Now a scenic railroad through the redwoods, the train offers one-hour, seven-mile round trips along the Pudding Creek Estuary. New this year, there's also an option to ride two-person pedal-powered railbikes. Elsewhere around town, artisans abound. For local beers, try North Coast Brewing Co.; for local ice cream, check out Cowlick's. Before you roll out of town, be sure to visit Glass Beach, the site of a former garbage dump now teeming with tiny sherds of sea glass.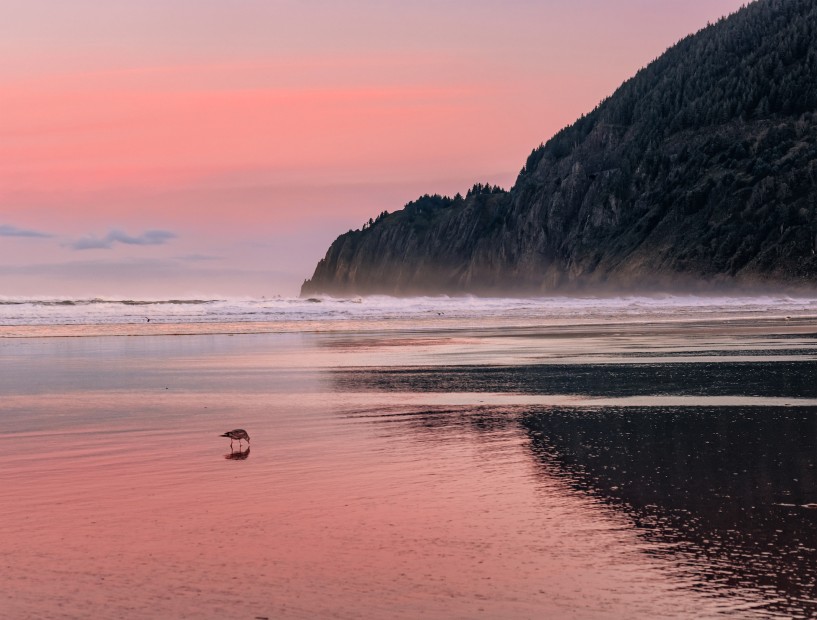 Manzanita, Oregon
With fewer than 700 year-round residents, Manzanita is one of the quieter towns on the Oregon coast. Still, halfway between Tillamook and Seaside, the coastal village has plenty of options for visitors. Start by taking a painting class or listening to a reading at the Hoffman Center for the Arts—the cultural hub of downtown. Next, grab an early, farm-to-table dinner at the intimate Neah-Ka-Nie Bistro, where Chef Lynne Hopper excels at classics such as bay shrimp cocktail and Dijon chicken. End the evening on the beach at Nehalem Bay State Park, watching the sun set over the sea stacks.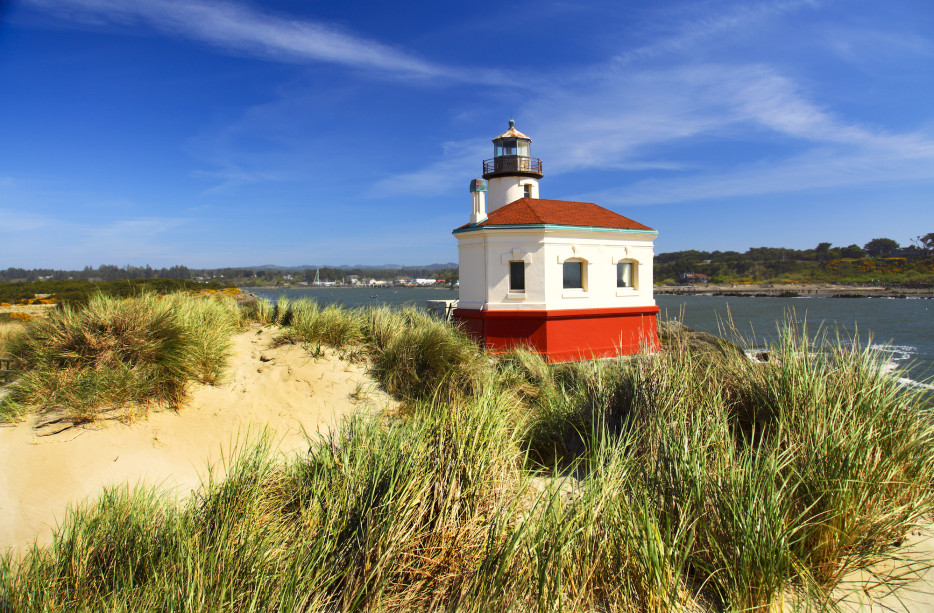 Bandon, Oregon
It's hard not to feel like someone's watching you when you're in Bandon—just off the coast of this tiny town at the mouth of the Coquille River is Face Rock State Scenic Viewpoint, a sea stack that looks from shore like a face poking out of the sea. Other must-see highlights include the beach at Bandon State Natural Area, which stretches for miles at low tide, and the Bandon Baking Company, famous for its buttery croissants. For a one-of-a-kind experience, sign up for a summer-only tour of the circa-1896 red-and-white-striped Coquille River Lighthouse and marvel at the scenic ocean views.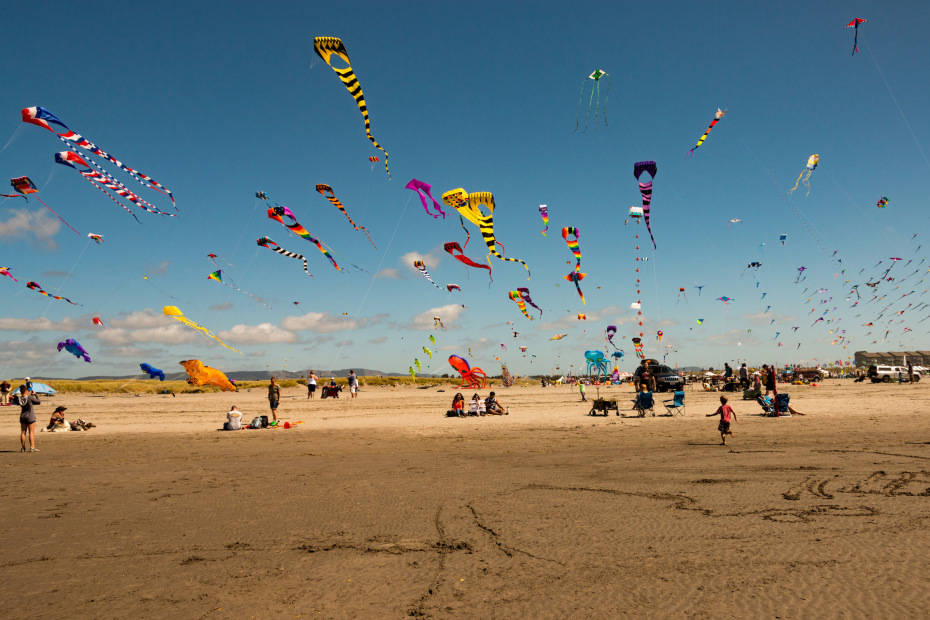 Long Beach, Washington
Persistent wind and few obstacles make the Long Beach Peninsula in the southwest corner of Washington State one of the best places on Earth to fly a kite. The community is so into kites that it's home to the World Kite Museum and the Washington State International Kite Festival every August. The area also happens to include several cranberry bogs; with U-pick options, Cranguyma Farms is the most visitor-friendly of the bunch. For a real-life lesson in earth science, brave the typical fog and check out Cape Disappointment State Park to watch the mighty Columbia River empty into the Pacific.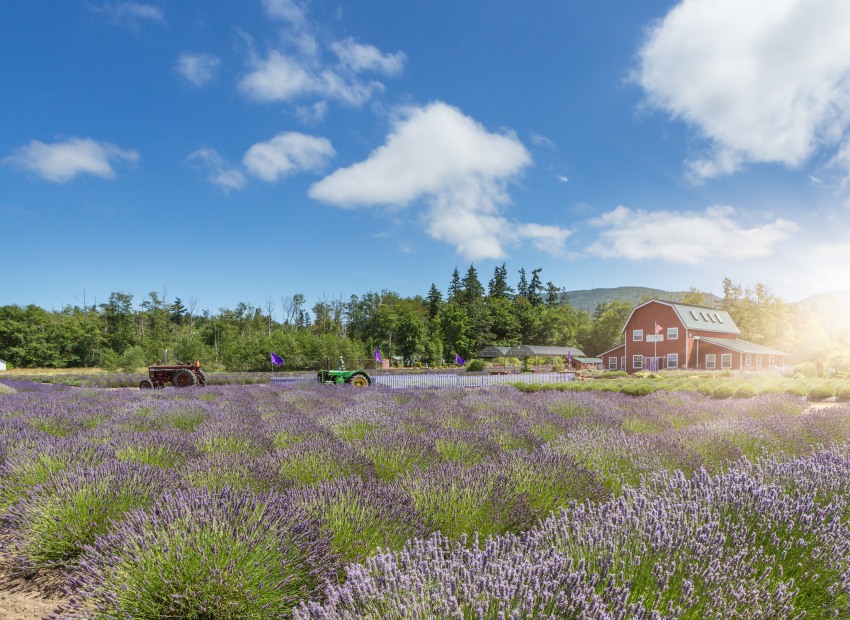 Sequim, Washington
Lavender, a burgeoning wine industry, and epic hiking characterize life in this tiny town on the northern stretch of Washington's Olympic Peninsula. There are 10 lavender farms in all and most of them welcome visitors for a sniff or a stroll. Oenophiles will love the Italian-style wines at Wind Rose Cellars, where there's a weeknight Happy Hour and live music on weekends. Perhaps the biggest draw in the region is the 6.8-mile-long Dungeness Spit, a tiny finger of land that juts out into the Strait of Juan De Fuca and beckons hikers to tromp across sand and rocks to the lighthouse at the very end.