As you drive the wild Northern California coast, three-and-a-half hours north of San Francisco, your cell phone reception will at some point likely vanish. Consider that your signal to relax.
By the time you get to the village of Mendocino, your phone should work again. Try to ignore it. This is a destination known for its beautiful remoteness, a refuge from the hubbub of modern life. With a vibe both artsy and outdoorsy, the seaside community and its coastal environs invite you to unplug. They entice with nondigital diversions that can ease your mind without straining your budget.
Reconnecting here means tuning in to nature on forest hikes and sunset strolls along lonely beaches. Multitasking means sipping wine while you watch for whales. And none of it has to cost a bundle.
"It might take a day for some people to fully unwind," says Teresa Raffo, who runs Mendocino Grove, a "glamping" resort tucked into the woods near town. (You can book online now for the May to November season.) "But by day two, their cell phones have died and they're ready to surrender to the peace and beauty."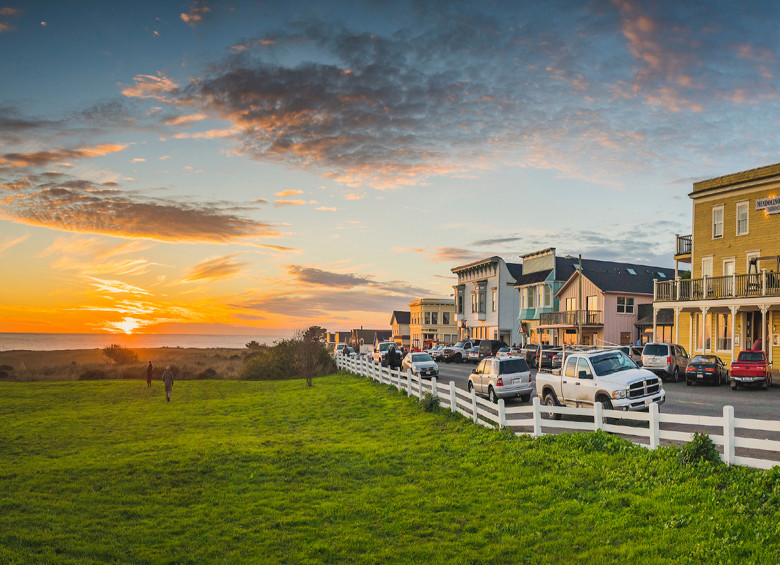 Highway 1, the main road to get here, is a slow one. But the same craggy coastline that demands low speed limits also makes for some heart-racing scenery. Mendocino itself is a tuck-in, stopped-time kind of place—perched on a bluff above the Pacific, kissed by salt spray, the crashing surf a constant sound track. Its historic main street is called Main Street, and it's given over to the unhurried commerce of galleries, restaurants, and pastel-painted inns.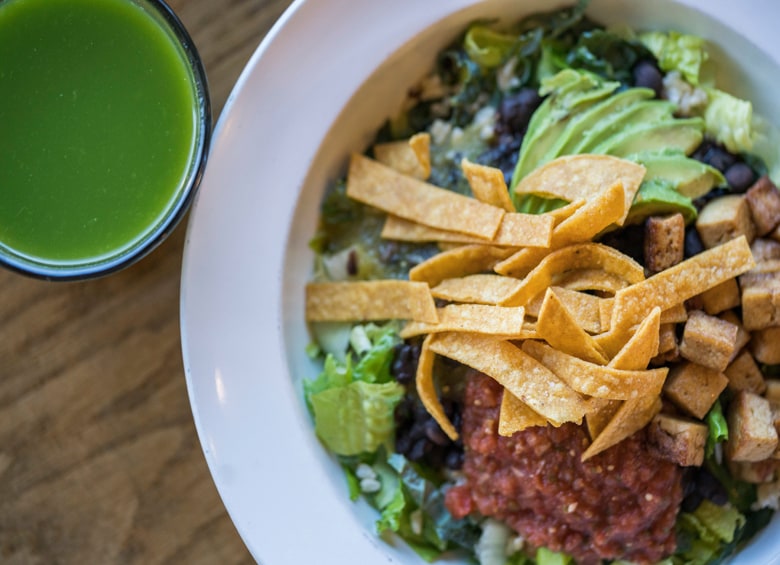 The GoodLife Cafe and Bakery helps you ease into the day with seasonal fruit Danish and flaky ham-and-cheese rolls; organic greens, beans, and rice anchor healthy lunch bowls.
Three miles south of town at the Little River Inn, the delicate, buttery, sugar-dusted Swedish hotcakes are such a draw that one storied devotee was known to fly by private plane to the nearby airstrip just to get his sweet and starchy fix. Hotel guests can order them for breakfast (room service only) or Sunday brunch, when the restaurant is open to the public.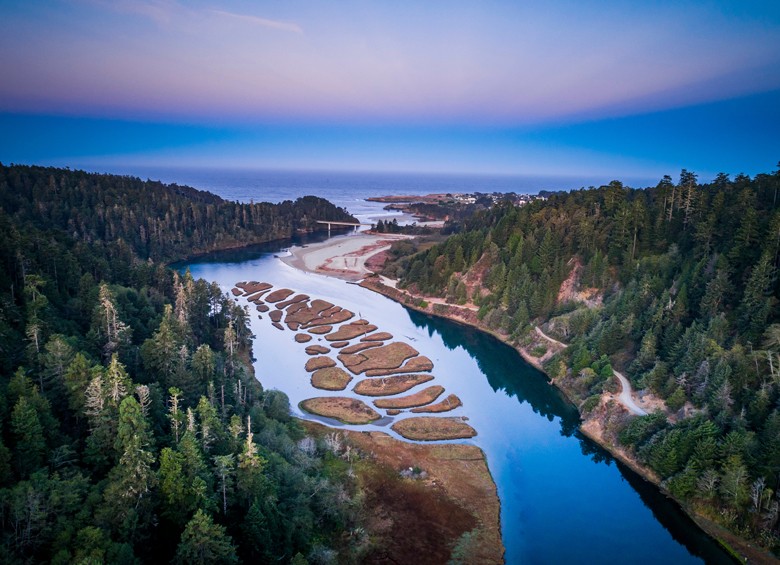 Mendocino Headlands State Park, which surrounds the village on three sides, is a great place to walk off breakfast, on hiking trails that wind along the tops of wave-battered cliffs. At the park's Big River Beach, egrets high step in the shallows, and harbor seals and otters do the playful things they do.
For a close-up look at those creatures and other wildlife, you can rent a redwood outrigger—$35 per person for three hours, November to March—at the Stanford Inn's Catch a Canoe & Bicycles Too. Built with reclaimed wood by a local craftsman, the sturdy vessels are as easy to steer as they are difficult to tip.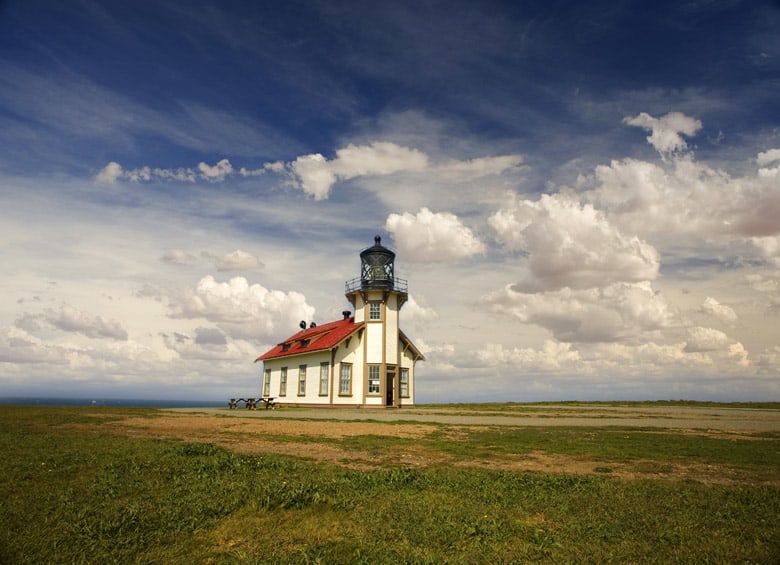 North of town on Highway 1, the Point Cabrillo Light Station is still in operation, its 1,000-watt lamp and Fresnel lens warning ships away from the coast; there's no charge to visit. A few minutes farther up the road, $15 buys you admission to the Mendocino Coast Botanical Gardens. In winter, 150 species of wild mushrooms sprout in the gorgeous grounds. Blooming heaths paint the landscape red and white.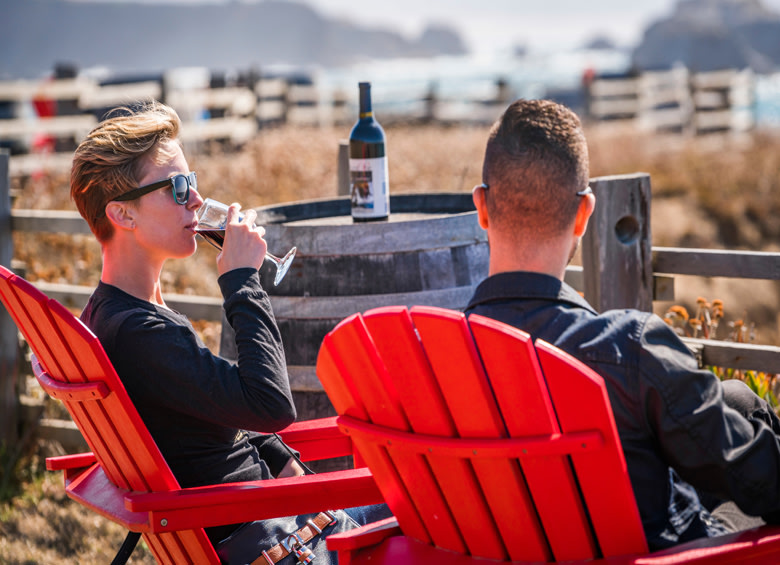 Those same colors crop up beyond Fort Bragg, at Pacific Star Winery. There you can enjoy $7 tastings of the winery's signature blends at picnic tables set on a dramatic promontory. The reds are earthy, the whites are floral, and you can sip them both while drinking in the sight of gray whales, migrating south toward warmer climes.
While the North Coast is generally temperate, sometimes the mercury does drop. That's when it's time to take refuge around a fire. You'll find one flickering on the outdoor patio at Sea Pal Cove in Fort Bragg, an ocean-side stop for golden-battered fish-and-chips and chowder served in sourdough bread bowls.
Back in the village, flames also warm the lobby of the Mendocino Hotel and Garden Suites, which dates to the late 1800s and still welcomes visitors with its creaky-floored Victorian charm. (Rooms start around $130, but plenty of discounts and specials are available.) There's a wireless connection here, but do you really want one? That mad world will still be there when you get home.
Free Whale Guides
During the whale-watching season (November through April), docents at Mendocino Headlands State Park freely share their knowledge about the migrating beasts and suggest good times and places for you to spot them.