Whale Watching Weekend Trip to Mendocino, CA
Redwood groves, a lofty lighthouse, gray whales. It's time for some salty air.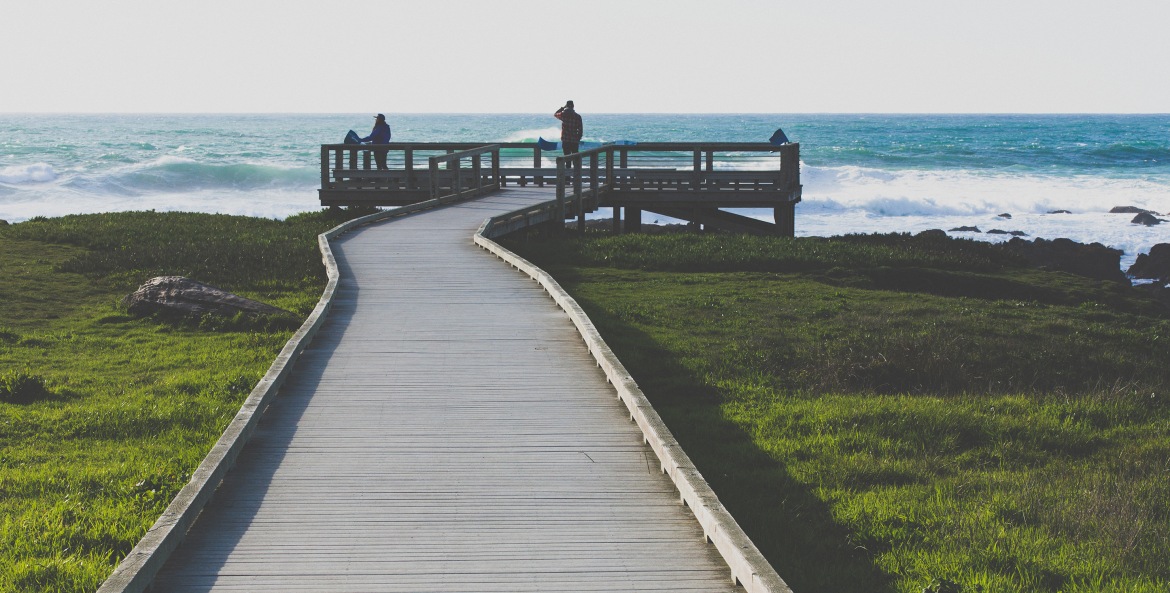 From November to February each year along the Mendocino coast, migrating California gray whales travel from their feeding grounds in Alaska south to Baja California, Mexico. There, in the warm coastal lagoons, they have calves who are raised to make the return trip between February and April. The whales undertake the longest annual migration of any known mammal—a round-trip of about 10,000 miles, and you can spot them along the way.
Where to See Whales
During their migration, the whales pass the coastal village of Mendocino, which is perched on bluffs overlooking the ocean. The location is ideal for spotting them spouting, breaching, and diving on their epic journey. Nearly any coastal turn-off can provide a great view, but there are a few key spots to keep in mind.
In Mendocino, hike along the gentle trails on the rugged coastline of Mendocino Headlands State Park, visit the Point Cabrillo Light Station, or take the Whale Trail at Mendocino Coast Botanical Gardens.
In Fort Bragg, the Noyo Headlands Coastal Trail takes walkers along rugged cliff tops with panoramic views of the ocean. It's also near the Noyo Center for Marine Science, where visitors can use telescopes to spot whales and view marine science displays.
North of Fort Bragg, the platform overlooking the harbor seal site at MacKerricher State Park can also be a great place to spot whales (and don't forget to stop by Glass Beach while you are there). In Point Arena, the Point Arena Lighthouse is perched on ocean bluffs with front-row views.
If you're not satisfied to watch from land, a number of seafaring tours can get you out into the spray. Telstar Charters, Anchor Charter Boats, and All Aboard Adventures all offer 2-hour whale-watching excursions from Noyo Harbor.
The cetaceans are so beloved in the area that there are three annual whale festivals that host special events, including walks, talks, and boat charters in Mendocino (March 2–3, 2019), Little River (March 8–10, 2019), and Fort Bragg (March 16–17, 2019).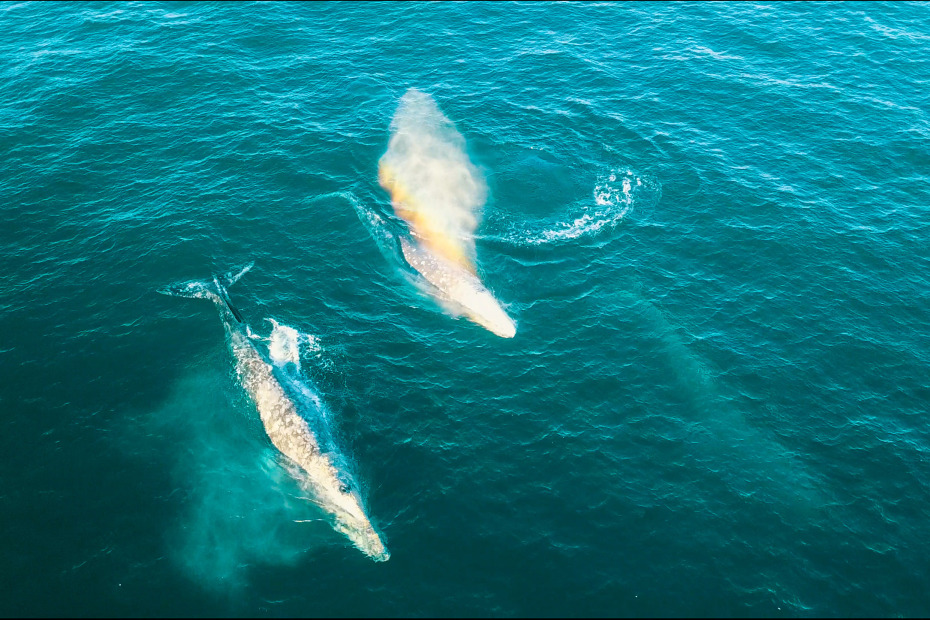 Where to Eat and Drink
Grab your meals and beverages at harbor spots to stay in touch with the nautical vibe. They're also great stops after you've gotten off a whale-watching boat. The Noyo Harbor Inn has a restaurant and bar with a deck so you can choose views from indoors or outdoors while enjoying herb-crusted petrale sole or Mendocino Dungeness crab au gratin. Silver's at the Wharf is a casual restaurant and lounge at the water's edge, with old-school favorites on the menu such as cioppino and calamari steak. Django's Rough Bar Café has that funky harbor vibe, fresh fish and chips, and live music that will tempt you to forget the whales and have another drink.
How to Prepare to Go Whale Watching
Patience is key in viewing whales, who don't perform on a schedule. Wear layers, because weather on a given day can vary, and going out on the water can be a lot colder than hanging out on land. Pack sunscreen and water, and maybe a snack so you don't run off to grab lunch right when there's a parade of whales coming through. If you don't have your own binoculars, swing by a shop like Mendocino-based Out of This World, the largest binocular and optics retailer in Central and Northern California, to give you an up-close-and-personal view of the pods breaching.