Already an outdoor playground for nature lovers, Mendocino's scenic landscape is supercharged in spring. Gushing streams, cascading waterfalls, and carpets of vibrant wildflowers are highlights of these three spring hikes that showcase the county's most vivid season.
For Coastal Wildflowers
Driving into the region, you'll want to hop out of the car the minute you first catch glimpse of Mendocino's spectacular coast. And the easily accessible Navarro Point Preserve off Highway 1 in Albion lends the perfect opportunity.
Perched high above the mouth of the Navarro River, a 1.2-mile loop trail takes hikers over windswept headlands with thrilling, front-row views of the dramatic, sculpted coastline. Whitecap-laced, turquoise waters smash against jagged sea stacks offshore, while spring wildflowers such as seaside daisy, lupine, and Indian paintbrush light up fields of coastal scrub.
The easy, level trail is appropriate for families and leashed pets, allowing for caution near sheer cliffs. Parking is available at the trailhead—located between mile markers 41.79 and 42—but guests should pack water and consider restrooms beforehand.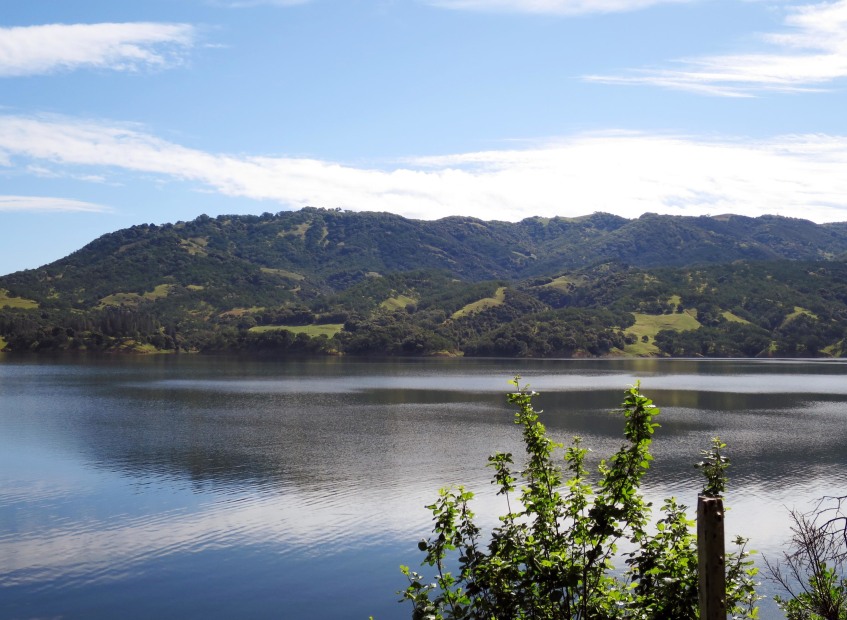 For Lakeside Wildflowers
Spring an ideal time to visit Lake Mendocino just outside Ukiah as visitors can enjoy brilliant wildflower displays while avoiding summer's heat and busy crowds. Fed by the east fork of the Russian River, the nearly 2,000-acre reservoir was constructed in 1959 as a water source for Sonoma and Marin counties.
For the lake's most inspired vistas, trek the 3-mile Shakota Trail as it ambles over gentle, shaded hills along the western shore. Blue bonnets, shooting stars, and Mariposa lilies color the path in spring. The trail passes numerous resting spots as well as the overgrown, concrete remnants of a former winery.
The trailheads at each end offer parking, restrooms, water, and picnic areas. Shakota is the Pomo word for "rabbit," and an informative cultural center at the northern trailhead details the life of the Native people.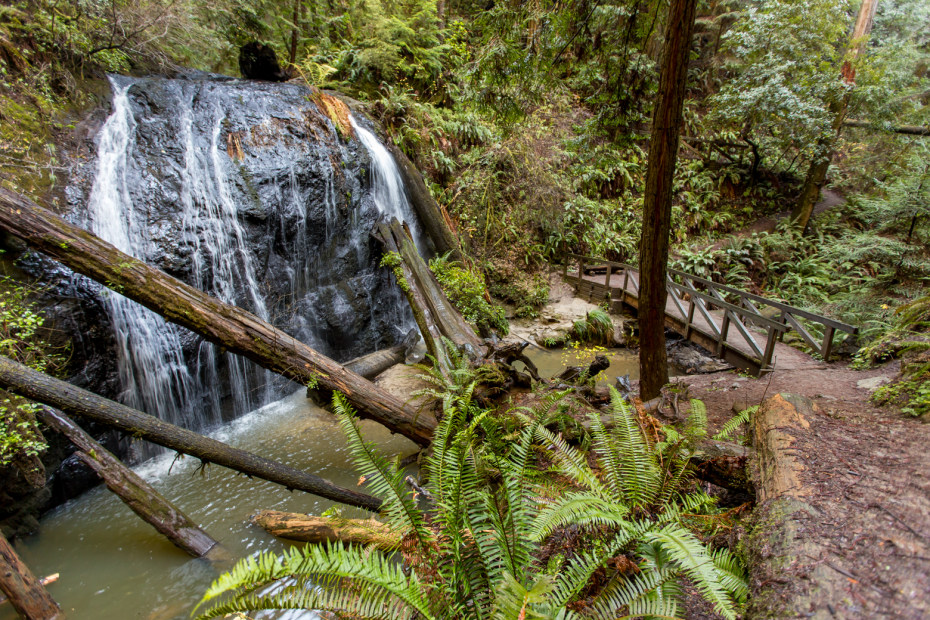 For a Hidden Waterfall
Scarlet bushels of Mendocino paintbrush and a thundering blowhole enliven oceanfront bluffs at Russian Gulch State Park, but a forest-shrouded waterfall should lure visitors inland. Follow the moderately strenuous Fern Canyon Trail* as it skirts rippling Russian Gulch Creek through a lush, moss-covered forest of redwoods and sword ferns. In spring, hikers might also spy calypso orchids and rhododendrons dotting the trail. After 2.75 miles, the path descends into a picturesque, fern-lined grotto with a 36-foot waterfall whose multiple cascades flow year-round and roar after heavy rain.
Enjoy a packed lunch on a bench overlooking the falls, then cross a footbridge over the misty plunge pool to a short trail up to the crest. The Fern Canyon trailhead is located near site 30 in the park's campground, and an adjacent parking lot offers a handful of spots.
Alternatively, the shorter and less-frequented East Trail, picked up near the park's Horse Camp, approaches the falls from behind without skimping on scenery. Galoshes are a godsend for muddy segments found on both trails.
*Editor's Note: A portion of Fern Canyon Trail is closed for renovation until further notice.
If You're Going
Winter weather can be rough on beaches, roads, and park facilities. Be sure to call ahead to check current conditions and closures. During your visit, heed any posted warning signs.