My hands white-knuckle the railing as I stare down at the churning Pacific from more than 100 feet above. I've climbed 145 steps to the top of the Point Arena Lighthouse, on the cliffs of Northern California's "Mendonoma" coast—a colloquial name for the stretch of coastline where Mendocino and Sonoma counties meet.
Standing here, the ferocity of the wind is even more powerful than the sound of the crashing waves. I release my grip and let the wind propel me as I push my way around the historic lighthouse (built in 1908) for a 360-degree view of the sweeping Point Arena-Stornetta Public Lands and the rugged coastline extending as far as I can see. I don't blow away, but by the time I'm back on the ground, I feel untethered, as if I might float. I've learned over the years that's what this area does: It forces you to let go.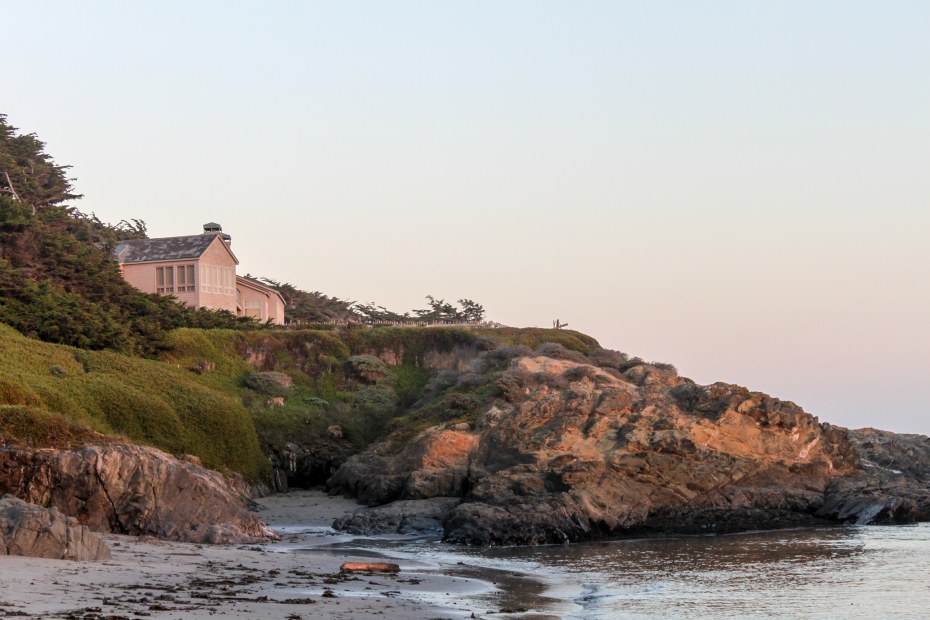 Cliffside Community at Sea Ranch
Nowhere is this effect more powerful than in Sea Ranch, a private community of coastal residences 15 miles south of Point Arena, where I've been coming with my husband for more than a decade. Originally a feasting ground for the Pomo Indians, the 10-mile stretch of land eventually became ranching territory before being purchased for development in 1962. Fortunately for us, the planners and architects involved in the process not only valued the land's natural beauty but strived to create a place that would allow humans and nature to exist in harmony.
The result is more than 1,700 pleasingly similar yet unique houses—many for rent—across 5,200 acres of pristine, unmanicured land marked by miles of trails and quiet beaches. With weather-beaten wood sides and shingles, tall windows, and angled roofs facing westward, the homes appear as if they not so much inhabit the land but sprout from it like the tall grasses that surround them.
"[The developers] were painfully mindful of showing restraint and discipline, leaving the most valuable part of the land untouched and building around it," says Margaret Lindgren, owner of Unbeaten Path Tours and a Sea Ranch resident. Lindgren's Sea Ranch Architecture Tour links the region's history with the community's architecture philosophy and abundant natural habitat. She says, "We take in a lot of data in our daily lives. When you're here, that's removed and you're deep in connection with your environment."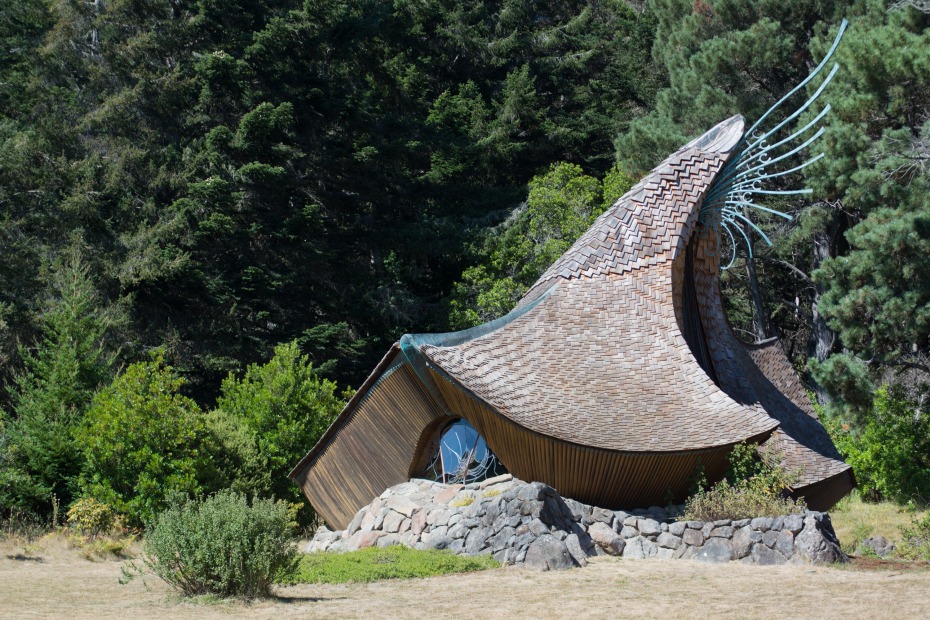 Nature in Harmony
From the Point Arena-Stornetta Public Lands to Sea Ranch to Salt Point State Park, 15 minutes further south, a weekend on this patch of Northern California coast provides plenty of opportunities to abandon your phone and commune with nature.
To start, I suggest exploring the magic of Stornetta's cypress forests and coastal meadows. You might see migrating whales, depending on the season. Or, dig your toes into the sand at Sea Ranch's Walk On Beach, a popular spot for driftwood forts and rock piles, not to mention a marvelous place to watch the sunset. (Even if you don't stay in Sea Ranch, visitors to the coast can still reach the beaches and trails from various access points off Highway 1.) The Pygmy Trail Hike at Salt Point, a 3.8-mile round-trip, takes you through the pygmy forest, where mature pine, cypress, and even redwood trees stand just a few feet tall, a result of the acidic and nutrient-deprived ground.
When your legs grow weary, take a seat inside the nondenominational Sea Ranch Chapel and watch as light passing through the colorful stained-glass windows paints the stone floor. Designed by artist James Hubbell, the fantastical chapel was built in 1985 by local craftsmen using local materials. Its curved structure and shingled roof fits both the Sea Ranch aesthetic and the natural environment.
Satisfy Your Appetite
In my experience, scenic walks and hours of quiet contemplation work up a fierce appetite for food and companionship. In the nearby town of Gualala, minutes north of Sea Ranch, Trinks Cafe serves as a cozy community hub, dishing up breakfast, lunch, and dinner to both locals and visitors. The simple but satisfying breakfast sandwich—eggs, ham, and cheddar cheese on a soft bolillo roll—is the right start for an active day, and I never regret ordering a slice of house-made berry pie to go. At Gualala Pizza & Bakery across the highway, pass on the pizza and baked goods in favor of the excellent salmon tacos. Slathered in chipotle aioli and topped with crunchy cabbage, the battered fish is fresh, flavorful, and ultra crispy.
A few minutes south of Sea Ranch on Highway 1, in the blink-and-you-miss-it town of Stewart's Point, the historic general store is now home to beloved Sea Ranch staple Twofish Baking. Here, baked goods are only part of the fun. With a menu that features pastries, breakfast burritos, all manner of sandwiches, and fully loaded calzones, you can't leave this place hungry. Head baker and co-owner Margaret Smith, who I've befriended over the years, is known for her gooey, walnut-flecked sticky buns, but I can never resist unfurling one of the delicate morning buns, sandy with cinnamon sugar, to eat with my coffee.
Then again, in Sea Ranch and its surrounds, resistance is pointless. Just as the cypress trees bend with the wind, sometimes it's best to just kick back, give in, and let your body and mind unwind. Or, so I tell myself as the towering Point Arena Lighthouse recedes from view, and I wind my way back down Highway 1 to my quiet Sea Ranch stay, counting the minutes until I can bite into my second morning bun of the weekend.
As Lindgren says, "It all seems to work up here. This is what balance looks like."